Zoe Lopes
Counsellor, MNZAC
Verified
My clients are ready to learn ways to help themselves. Together we embark on a supportive journey, whether that is through developing self-awareness, self-compassion, self-care, healthy communication, better life balance or about acquiring new skills and strategies to better support themselves. Client issues, needs and goals may be unique, but ultimately my clients are ready to try something new because old patterns produce the same old results.
0800 627 003 x69
Office is near:
Mapua
7005
& Online
More Therapists Nearby
Karearea Counselling
Counsellor, NZCCA
Verified
Kia ora, my name is Glen, I live with my wife and two children in the Motueka river valley. I'm a fully qualified counsellor and have provisional registration with NZCCA. I know it can be hard to find the right counsellor. You are inviting someone into your inner world and that requires the courage to be vulnerable. It is a privilege to be part of my clients journeys, it is sacred to me and I value the opportunity greatly. Your courage to reach out and be vulnerable will be met safely and with respect, a space to be seen, heard and understood. A space where healing can happen.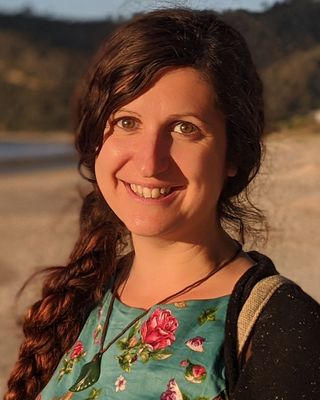 Rachel Heartwood
Counsellor, MA, AThR
Verified
My ideal client is seeking or experiencing change. Whether they have been trying to come out of an addiction, been diagnosed with a new illness or disease, changed career/relationship/perspective or are simply done with the way their life is progressing - they want change. They feel disheartened by the consequences of decisions they've made, fatigued by the daily grind of emotions and wearing masks, and are looking for ways to ease their suffering. It could be that they don't understand or know how to connect to their own feelings or behaviours, feel unlovable/wrong/bad, and have exhausted all other ways of healing.
Waitlist for new clients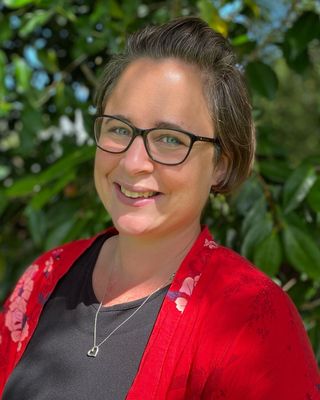 Gena Orpwood
Everything I do in a session comes back to the premise of "unconditional positive regard" no matter what your struggles are and what you have done you are worthy of therapy and you can make changes. I really like to focus on your values and what are some simple changes you can make day to day to live a life that is value-driven. I work with clients that have troubles around motivation, mood worries, not being able to let things go, past trauma, trouble with parenting, postnatal and antenatal depression and anxiety and adjusting to parenthood. I also offer support in managing your day to day better, including work and finances.
0800 627 003 x47
Office is near:
Motueka
7096
& Online
Waitlist for new clients
---
See more therapy options for Mapua
---
What type of mental health professional is right for me?
Some of the most common types of mental health providers in Mapua are psychologists, licensed counsellors, therapists, and psychotherapists, all of whom diagnose mental health conditions and provide individualised treatment.

Services offered, education, and credentials vary by type of mental health professional. Each professional in Mapua then may specialise in certain areas, such as depression, marriage counselling, or anxiety. Although many mental health providers are not licensed to prescribe medication, they may coordinate with a provider who can.

Both in-person and online therapy sessions are available from most psychologists.

How to find a specialist?
You can refine your search using the filters on this page. There are several categories you can filter by to find mental health professionals with the experience you are looking for. You may want to filter for CBT Psychologists in Mapua, or Child Psychologists in Mapua.

Many find it useful to use filters to view only psychologists that have experience working with certain issues, like Mapua psychologists specialising in EMDR.


---
What method of therapy is right for me?
When it comes to treatment methods, there's no 'right way.' Each method of therapy can be beneficial for a variety of issues. Psychologists in Mapua specialise in therapeutic approaches such as CBT, EMDR, and Interpersonal Therapy (IPT), among others. Finding a psychologist or counsellor who is a good fit for you is the most important step to discovering what type of therapy, or combination of therapeutic approaches, will meet your individual needs. Learn what to expect from different
types of therapy
and how they work.
---
Can I afford counselling?
Yes. Most counsellors offer reasonable rates or will work on a sliding scale basis. Many accept health insurance. Feel free to discuss this when you contact the counsellor.