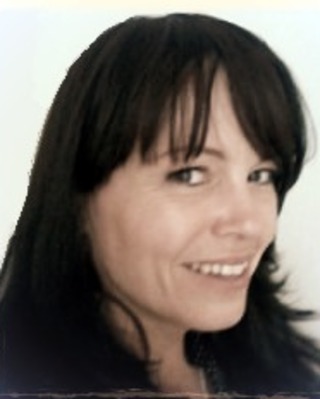 Justine Wilson Cognitive Behaviour Psychotherapist
Psychotherapist, MIACP
Verified
As a Cognitive Behavioural Psychotherapist, I apply CBT in my areas of speciality experience such as: various anxiety disorders (GAD,
OCD
, PTSD, and social anxiety), panic attacks, depression disorders, anger-management, fears and phobias, adult survivors of child sexual abuse, stress management, self-esteem and confidence issues, autism and ADHD symptoms.
Whether you are encountering long-term mental health difficulties, sustaining your mental-wellbeing, coping with a new problem. Cognitive Behavioural Therapy can help you deal with depression to regain motivation in life, overcome anxiety and panic attacks to face fears, learn anger management to problem solve and resolve conflicts, manage uncontrollable negative thoughts, suicidal thoughts and behaviours, low self-esteem and self-confidence. CBT uses techniques to teach how to modify thinking, retraining your brain, helping you to learn how to control unwanted intrusive thoughts, reduce negative unhealthy emotions and behaviours.
(01) 267 6536 x19
Naas,
County Kildare
W91
& Online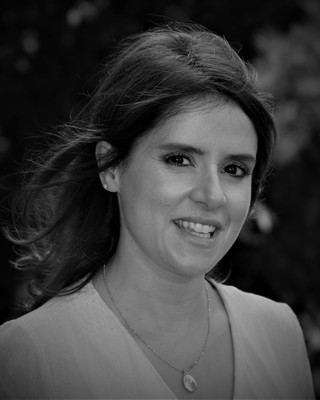 Claire Lambert
Psychotherapist, Pre-Accredited Member IACP
Verified
I see my work in counselling as helping you as a client connect with yourself at a deeper level – to explore the relationship with yourself so that you can discover your own wisdom and empowerment within. I am experienced helping clients in the areas of Trauma, Bereavement and Grief, Stress management, Personal Growth, Addiction, Anxiety, Eating disorders, Relationship difficulties, Sexual abuse, Depression, Low Self Esteem, Psychosomatic conditions, Chronic Disease, Self-harm, Identity issues and
OCD
.
087 997 4590
Naas,
County Kildare
W91
& Online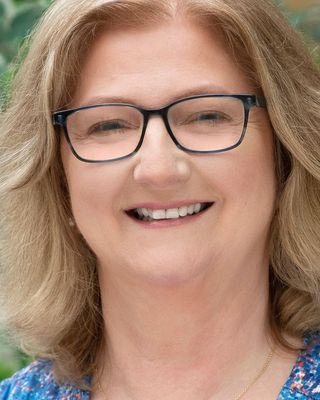 Helen Doyle
Are you... overthinking everything in your mind? ...comparing yourself to others? ...finding it difficult to deal with everyday life and the challenges ahead of you? Whatever your issue.... stress, anxiety, lack of confidence, phobias, fears, habits, weight management, stop smoking, IBS, Crohn's disease or another... Help is available right here. Your mind holds the solution. I can help you relax, release difficult emotions and train your mind to be solution focused, so that you can live a happier and more enjoyable life.
(01) 267 6692 x98
Naas,
County Kildare
W91
& Online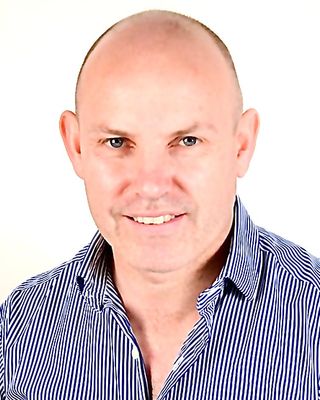 Blue Sky Counselling and Psychotherapy
Psychotherapist, MIACP
Verified
At Blue Sky Counselling and Psychotherapy I understand that sitting down and looking for counsellors in your area (whether it is for yourself or a friend or family member) can be a daunting and sometimes lonely experience. I would like to make that process easier for you. At Blue Sky the aim is to make our service easily accessible so that you feel free to call, email, text or drop in to see how the process of counselling might work for you. You don't need a referral to come to counselling, all you need to do is contact Blue Sky by your preferred method.
(01) 267 6692 x84
Naas,
County Kildare
W91
& Online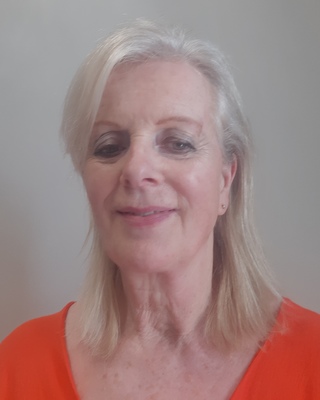 Judith Mary Dowling
Psychotherapist, MIACP
Verified
Welcome and thank you for checking out my profile. If you are experiencing feelings of grief, sadness, isolation, anxiety, depression, anger or if you are experiencing the stress of a relationship breakup or divorce, sometimes the best way to process these feelings is to work through them with a qualified counsellor. My own experience of counselling as a client has shown me the healing power of talking therapy. Also, as a qualified counsellor/psychotherapist I have seen the healing power of counselling for the many different issues I work with in my therapy practice
087 779 6632
Naas,
County Kildare
W91
& Online
Kelly Palmer
Psychotherapist, NAPCP
Verified
My goal as your counsellor is to make you feel supported, heard, and understood as you make this important decision to invest in yourself and your future. Each of us possesses intuitive wisdom about what we want and need for a healthy and balanced life. Counselling lets us dig deep and bring that inner knowing to the surface, into our awareness. Once we know better, we can do better, working toward positive change, healing, and peace.
087 431 9429
Naas,
County Kildare
W91
& Online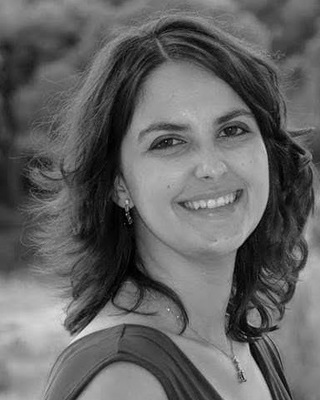 Daniela Carvalho
Psychologist, MSc, MPSI
Verified
I have been working in different clinical settings and with clients from multiple age groups. My experience is with adults, adolescents and children and a wide range of difficulties and diagnoses, from depression to grief, anxiety, self-harming and suicide ideation.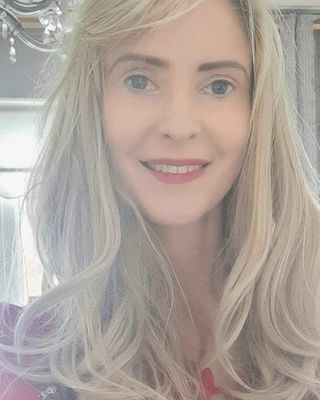 Michelle Keogh
Counsellor, MA, Pre-Accredited Member IACP
Verified
Michelle believes psychotherapy is a powerful journey of self-discovery. Maybe you are feeling unhappy, stressed, or overwhelmed. Maybe you have gone through a recent bereavement or loss and are finding it difficult to cope. Is your teenager showing signs of anxiety or depression? I provide an affordable, confidential and supportive counseling service to my clients. I am passionate about working with my clients to empower them to make positive changes in their lives.
(01) 267 6527 x96
Naas,
County Kildare
W91
& Online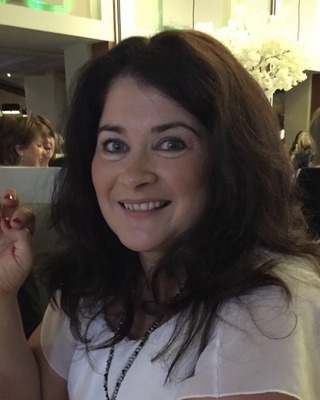 Counselling Kildare Services
Psychotherapist, MIACP
Verified
1 Endorsed
Siobhan Logan, Siobhan is a member of the Irish Association for Counselling and Psychotherapy (IACP). She is a Bachelor of Science qualified Humanistic & Integrative Counsellor and Psychotherapist. She works in the Naas and Kilcullen areas of County Kildare. Siobhan is a qualified Acceptance and Commitment Therapist. She has a level 9 Cert in CBT (Cognitive Behaviour Therapy) working with children and adolescents She works with her Clients using Talk Therapy integrated with Creative Therapy and Cognitive Behaviour Therapy (CBT). Siobhan has a great interest in working with Adolescents and Adults.
(01) 568 2872 x47
Naas,
County Kildare
W91
& Online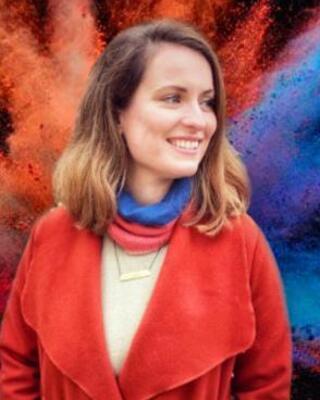 Enrich Art Therapy
Art therapy uses spontaneous, creative expression within a theraputic relationship to assist in maintaining a good mental health. Art therapy helps to resolve conflicts and problems for a client. No experience with art materials are necessary. All ages welcome.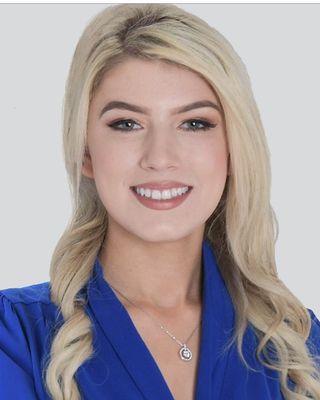 Diamond Counselling
Counsellor, Pre-Accredited Member IACP
Verified
Hi, I'm Tanya Coogan. At Diamond Counselling I offer a warm and confidential setting for you to explore personal issues, find clarity and discover ways of making a change in your life. Providing a space where you are accepted and accompanied on your journey towards insight, healing and growth. As an integrative therapist, I respect the unique needs and goals of each client and adapt my approach accordingly. I endeavour to support individuals in their experiences and challenges while also helping them to recognise their resilience and true potential. I work with adults/adolescents online and face-to-face in Carlow and Naas.
(01) 267 6675 x46
Naas,
County Kildare
W91
& Online
Helen Doyle
Kelly Palmer
Counselling Kildare Services
Enrich Art Therapy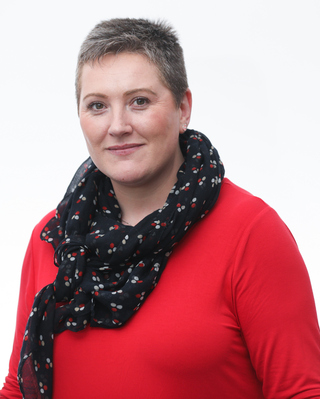 Aisling O'Connor
Counsellor, MIACP
Verified
I am a qualified counsellor and an accredited member of IACP. I work with clients in a person-centred way, focusing on the lived experience and current challenges that each person brings to the therapy space and integrating a variety of therapeutic approaches.
087 791 0560
Office is near:
Naas,
County Kildare
W91
& Online
Waitlist for new clients
Andrei Tcaciuc
Psychotherapist, MSc, APPI
Verified
1 Endorsed
I am helping people to become aware of the underlying sources of their difficulties, intellectually and emotionally. This enables my clients to develop coping skills that allow them to deal with the realities of their life situation. I provide a confidential and safe space which creates the opportunity for people speak without the fear of being judged in order to help them to understand the experiences that have shaped their lives and are affecting their ability to deal with current difficulties. The purpose of this insight is to help them to bring about major change on their whole life perspective.
(01) 568 2872 x59
Office is near:
Naas,
County Kildare
W23
& Online
Waitlist for new clients
---
See more therapy options for
---
Obsessive-Compulsive (OCD) Counsellors
How long does OCD treatment take?
OCD
is often treated on a weekly or twice-weekly schedule, depending on symptom severity and the client's preferences. Some clients may start to see a noticeable improvement in symptoms in as little as six weeks, but it's also possible, especially in more severe cases, for treatment to take several months to a year before significant progress is made.
What happens if OCD is not treated?
Some people with OCD, especially those with mild symptoms, may find that they are able to adapt reasonably well to life with the condition, even if their symptoms never resolve completely. However, many people, particularly those whose symptoms are severe at the outset, find that their obsessions and compulsions grow more intrusive with time, making it harder to maintain relationships, hold down a job, or navigate the world successfully.
Are there medications for OCD?
Medication can be used to treat OCD. The class of drugs most often prescribed are selective serotonin reuptake inhibitors, or SSRIs, which include fluvoxamine, fluoxetine, and sertraline, among others. In cases of treatment-resistant OCD, other classes of medication, such as tricyclic antidepressants or atypical antipsychotics, may be prescribed. Medication is frequently used in conjunction with therapy.
Can OCD come back after treatment?
Yes. Major life transitions, periods of stress, or other factors can cause symptoms to return or, if they were never fully eradicated, to ramp back up in intensity. For some, these relapses are brief and do not require additional treatment; identifying specific triggers and practicing the skills learned in therapy can help speed their course. For others, returning to therapy for a brief period can help address the underlying stress and strengthen coping mechanisms.