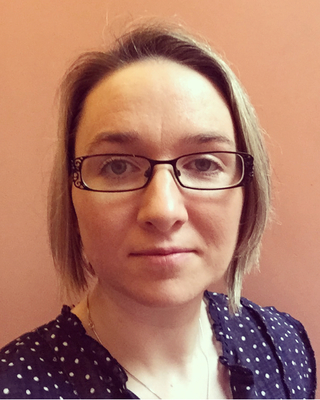 Clodagh McGrath
Psychotherapist, NAPCP
Verified
I work with clients to understand their lives better and help them figure out why they feel the way they feel by providing a compassionate space for people to find solutions that work for them.
(01) 267 6552 x28
Kilcullen,
County Kildare
R56
& Online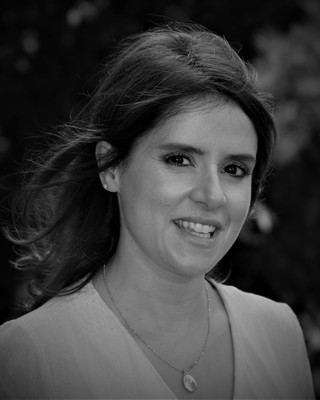 Claire Lambert
Psychotherapist, Pre-Accredited Member IACP
Verified
I see my work in counselling as helping you as a client connect with yourself at a deeper level – to explore the relationship with yourself so that you can discover your own wisdom and empowerment within. I am experienced helping clients in the areas of Trauma, Bereavement and Grief, Stress management, Personal Growth, Addiction, Anxiety, Eating disorders, Relationship difficulties, Sexual abuse, Depression, Low Self Esteem, Psychosomatic conditions, Chronic Disease, Self-harm, Identity issues and OCD.
087 997 4590
Office is near:
Kilcullen,
County Kildare
R56
& Online
Not accepting new clients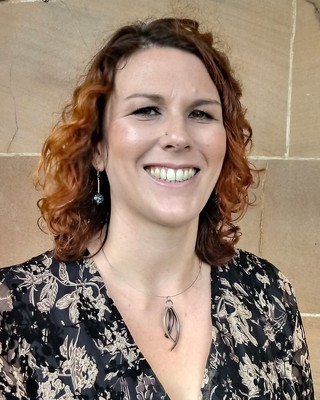 Stephanie Blayney
Counsellor, MIACP
Verified
Sometimes life can just feel out of kilter and we don't know why, or the weight of every day life is heavy. When we feel like this it can be helpful to have someone to talk to who is not already involved and invested in your life. I work across a spectrum of mental health concerns, but have a particular interest in trauma, grief/loss, maternal mental health (in particular crisis pregnancy and miscarriage), addiction, depression, anxiety, low-self esteem and perfectionism.
(01) 267 6622 x54
Office is near:
Kilcullen,
County Kildare
R56
Not accepting new clients
Siân Keary
I offer a warm and confidential space for you to bring whatever concerns and challenges you may have. The initial free consultation session allows you to share what you are coming for and also for us to see if it feels right to begin to work together. I work in a Relational and Mindful way. My initial priority is to create a sense of ease and safety within which we can explore the challenges you are experiencing. We then work together to understand, and feel into how you experience your inner and outer world. This creates understanding and the opportunity to find ways to meet your difficulties and create new possibilities.
(01) 267 6527 x60
Office is near:
Kilcullen,
County Kildare
R56
& Online
Waitlist for new clients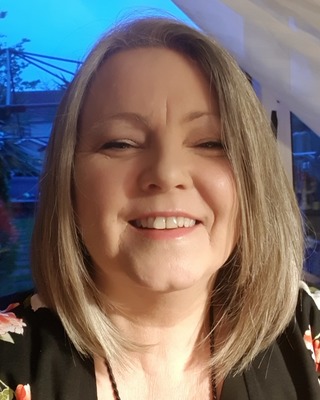 Lorraine Jenkins
Psychotherapist, MSc, MIACP
Verified
I provide a nonjudgmental space to explore options and to enhance resilience. Building self esteem and challenging behaviours, which are interfering with ability to cope with day to day. Enhancing skills and building coping mechanisms.
(01) 267 6681 x17
Office is near:
Kilcullen,
County Kildare
R56
& Online
Waitlist for new clients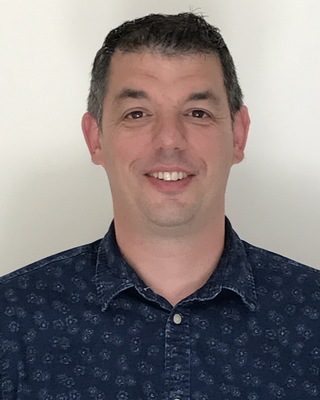 William Dunlea
Counsellor, MIACP
Verified
The client is always at the centre of the counselling process and their holistic psychological welfare is of utmost importance. Our counselling space is a safe environment where the beliefs and values of the client are respected and their sense of independence and growth are nurtured.Initially, I see my role as one of facilitating the individual's exploration of their thoughts, feelings, and beliefs. My integrative training then allows me to be fluid in my approach and draw on other schools of psychotherapy as our counselling journey progresses.
086 391 7699
Office is near:
Kilcullen,
County Kildare
R56
& Online
Kelly Palmer
Psychotherapist, NAPCP
Verified
My goal as your counsellor is to make you feel supported, heard, and understood as you make this important decision to invest in yourself and your future. Each of us possesses intuitive wisdom about what we want and need for a healthy and balanced life. Counselling lets us dig deep and bring that inner knowing to the surface, into our awareness. Once we know better, we can do better, working toward positive change, healing, and peace.
087 431 9429
Office is near:
Kilcullen,
County Kildare
R56
& Online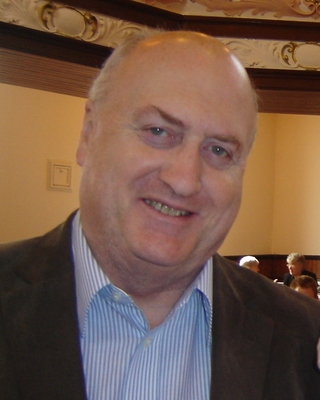 Haven Counselling
Psychotherapist, NAPCP
Verified
Welcome to Haven Counselling, My name is Frank Ryder and I am deeply committed to providing you with a top quality service. I work with couples and individuals. My aim is to work with you to find effective answers that bring relief and healing. When working with couples I bring a wealth of experience going back many years. I can help you especially in areas such as communication, couple conflict, sexual problems, infidelity, domestic violence, pre-marriage doubts, all relationship issues and many others. For individuals I offer a range of therapies and experience dealing with issues such as Anxiety, Stress, Esteem, Self-confidence.
(01) 267 6622 x56
Office is near:
Kilcullen,
County Kildare
R56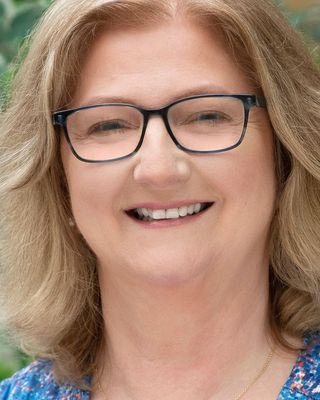 Helen Doyle
Are you... overthinking everything in your mind? ...comparing yourself to others? ...finding it difficult to deal with everyday life and the challenges ahead of you? Whatever your issue.... stress, anxiety, lack of confidence, phobias, fears, habits, weight management, stop smoking, IBS, Crohn's disease or another... Help is available right here. Your mind holds the solution. I can help you relax, release difficult emotions and train your mind to be solution focused, so that you can live a happier and more enjoyable life.
(01) 267 6692 x98
Office is near:
Kilcullen,
County Kildare
R56
& Online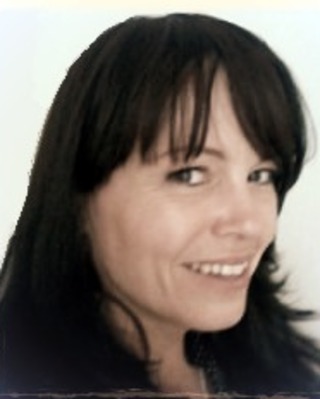 Justine Wilson Cognitive Behaviour Psychotherapist
Psychotherapist, MIACP
Verified
Whether you are encountering long-term mental health difficulties, sustaining your mental-wellbeing, coping with a new problem. Cognitive Behavioural Therapy can help you deal with depression to regain motivation in life, overcome anxiety and panic attacks to face fears, learn anger management to problem solve and resolve conflicts, manage uncontrollable negative thoughts, suicidal thoughts and behaviours, low self-esteem and self-confidence. CBT uses techniques to teach how to modify thinking, retraining your brain, helping you to learn how to control unwanted intrusive thoughts, reduce negative unhealthy emotions and behaviours.
(01) 267 6536 x19
Office is near:
Kilcullen,
County Kildare
R56
& Online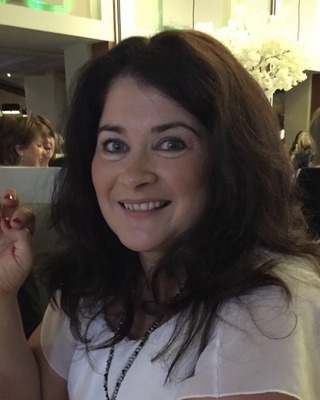 Counselling Kildare Services
Psychotherapist, MIACP
Verified
1 Endorsed
Siobhan Logan, Siobhan is a member of the Irish Association for Counselling and Psychotherapy (IACP). She is a Bachelor of Science qualified Humanistic & Integrative Counsellor and Psychotherapist. She works in the Naas and Kilcullen areas of County Kildare. Siobhan is a qualified Acceptance and Commitment Therapist. She has a level 9 Cert in CBT (Cognitive Behaviour Therapy) working with children and adolescents She works with her Clients using Talk Therapy integrated with Creative Therapy and Cognitive Behaviour Therapy (CBT). Siobhan has a great interest in working with Adolescents and Adults.
(01) 568 2872 x47
Office is near:
Kilcullen,
County Kildare
R56
& Online
Stephanie Blayney
William Dunlea
Kelly Palmer
Helen Doyle
Counselling Kildare Services
Michelle Kelly [Kelly Counselling]
Abbeywell Therapy
Waitlist for new clients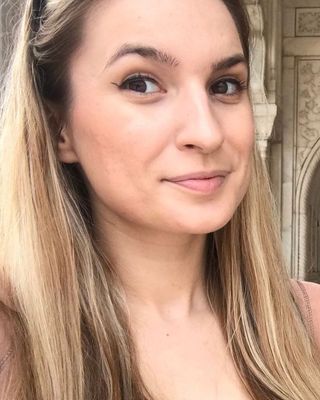 Teodora Dimitrijevic
Psychotherapist, NAPCP
Verified
1 Endorsed
Hi, my name is Teodora! Ever since a young age, I was very passionate about understanding human behaviour. If you're struggling with anxiety, depression, suicidal thoughts, maintaining relationships, or if you just feel the need to open up, I am here for you. My practical and theoretical education consists of various psychological and psychotherapeutic schools, and therefore, my approach will be based on your needs and preferences.
085 137 0196
Office is near:
Kilcullen,
County Kildare
R56
& Online
Waitlist for new clients
---
See more therapy options for
---
How can I find a therapist in Kilcullen?
Search for nearby therapists or counsellors by inputting your city, town, or suburb; or postcode; or a provider's name into the search bar. From there, you can filter providers by the issues they treat, cost, insurance, gender, and other factors to find providers who are well-suited to your needs. To navigate between locations within the same country, enter a new city or postcode into the search bar.
Learn more about
how to find a therapist
.
Is online therapy a good option?
Therapy conducted
online
or over the phone can be just as effective as in-person therapy, as long as there is a strong alliance between the client and the therapist. To find a therapist who provides telehealth services to clients in your area, click "Online Therapy" on the directory homepage and search by your city or town or your postcode.
What's the difference between a psychologist, a therapist, and a counsellor?
Therapists, psychologists, and counsellors are all licensed mental health professionals. In many countries, psychologists have earned a doctoral degree. The terms "therapist" and "counsellor" are used somewhat interchangeably, but generally therapists offer longer-term, mental health care, while counsellors offer shorter-term care that may focus on one domain, such as marriage, career, or academic challenges.
What type of therapist is right for me?
Clients should consider factors such as insurance coverage and their primary reason(s) for seeking therapy to determine the type of professional best suited to their needs. Someone struggling with mental health challenges such as depression or anxiety, for example, may wish to seek out a clinical psychologist or therapist, while someone navigating career obstacles or marital upheaval may benefit from seeing a counsellor who can offer short-term, targeted support.
Is everyone in the Psychology Today Therapy Directory a licensed therapist?
The Psychology Today directory lists providers who offer legitimate mental health services to the public, including psychologists, psychiatrists, social workers, and counselors. Many have been licensed by the country where they practice; providers whose license or primary credential has been
verified by Psychology Today
are signified by a "Verified" symbol. Some clinicians or organizations provide services for which their state or country does not offer licenses, such as pastoral counselling. They may be selectively included without the "Verified" seal.
What type of therapy is right for me?
The
type of therapy
best suited to a particular individual depends on several factors, including their primary reason for seeking therapy, their preferred timeline (some therapy types last for a set number of sessions, while others are open-ended), and their personality and preferences—some may prefer a more structured approach. For many individuals, multiple types of therapy could provide a good fit.
Is online therapy cheaper than in-person therapy?
Many therapists charge the same amount for online therapy as they do for in-person therapy—though clients may still find this cost-effective if it cuts down on their transportation costs. Health insurance plans often offer equivalent coverage for online and in-person therapy; indeed, in many places, they are legally required to do so. Text-based or on-demand therapy apps may be cheaper than traditional one-on-one psychotherapy; however, the practice may be less effective and is not likely to be covered by insurance.