More Therapists Nearby
Paola Teresa Loiudice
El diagnóstico de cáncer provoca un gran impacto en las personas. Desorganiza nuestra vida familiar, nos hace sentir la constante amenaza de muerte, nos sentimos expuestos a la mirada del otro, y a la exigencia de no rendirnos y luchar. Un factor sumamente importante a la hora de aprender a vivir con esta enfermedad se encuentra en saber a gestionar nuestras emociones, y eso se logra junto a profesionales capacitados específicamente. Desde el año 2019 trabajo en el equipo interdisciplinario de atención integral al paciente oncológico y su familia, de la Universidad Nacional de Rosario (Argentina), es un trabajo que me apasiona.
(01) 267 6641 x52
Office is near:
Galway,
County Galway
H91
& Online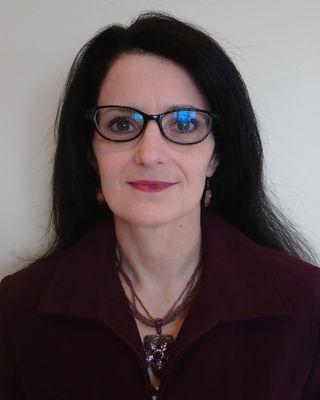 Dr Benita Battiss
Psychologist, CPsychol PSI
Verified
Counselling offers individuals emotional and mental tools to resolve troublesome emotions, painful memories and distracting and recurring negative thoughts. In addition, by working towards achieving your own personal goals and overcoming internal and external obstacles, you increase your self-awareness and promote personal growth. Psychometric Assessments include the testing of: cognitive functioning, personality, mood, adult ADHD, dementia screening and more.
(01) 267 6634 x19
Clarinbridge,
County Galway
H91
& Online