Counselling in Castleknock
View districts in Castleknock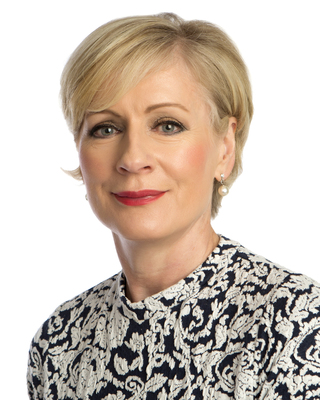 Auburn Counselling & Psyhcotherapy
Psychotherapist, MSc, APPI
Verified
I hold a M Sc in Psychotherapy, from Trinity College Dublin and work in a one-to -one relationship with adult clients. My approach is guided by the needs and concerns of each person attending. My areas of expertise include anxiety and depression, bereavement, low self-esteem, eating disorders, obsessional thoughts and behaviour, panic attacks, infertility, sexual abuse, self-harm, trauma and PTSD, personal and work related challenges and questions of identity and sexuality. I am am a member of APPI, the Association for Psychoanalysis and Psychotherapy in Ireland and the ICP, the Irish Council of Psychotherapy.
087 718 1814
Castleknock,
County Dublin
D15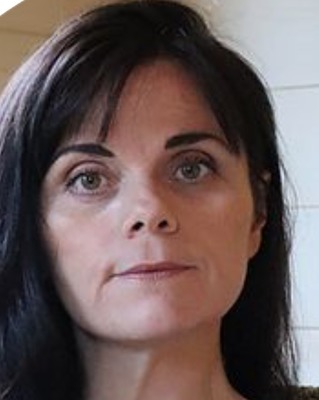 Restore Psychotherapy,Counselling, CBT, Dublin 15
Psychotherapist, MA, Pre-Accredited Member IACP
Highly experienced and professional mental health service. Providing a safe, confidential and non-judgemental space to explore and be supported through the issues you may be experiencing.
085 738 3578
Office is near:
Castleknock,
County Dublin
D15
& Online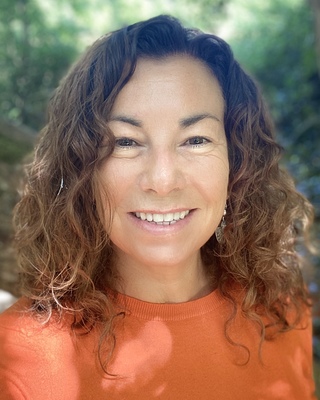 Dolores Quinlan
Psychotherapist, MA, MIAHIP
Verified
My work as a therapist is very rewarding. Being a facilitator of personal growth, I get to witness people transform, connecting with themselves on a deeper level becoming a more authentic version of themselves. Its lovely seeing someone evolve having built new resources and self-acceptance discovering a new zest for life. I get to meet courageous and resilient people and sharing their experiences is a real privilege.
(01) 267 6681 x96
Office is near:
Castleknock,
County Dublin
D15
& Online
Sharon Charlotte Rateau
Psychotherapist, MIACP
Verified
I work with Clients suffering with Anxiety, depression, loss, trauma, addictive behaviours. I also work with Clients who may feel stuck in a certain area of life and need support with motivation and goal setting.
(01) 267 6619
Office is near:
Castleknock,
County Dublin
D15
& Online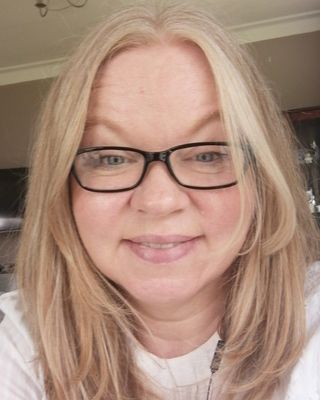 Laura McClean
Counsellor, Pre-Accredited Member IACP
Verified
Hi, I am very much a Person-Centred / Humanistic Counsellor who allows the client to explore their issues and find their own way forward. I believe that sometimes we just need to stop and breath and allow ourselves the space to explore what's next for us. I understand that counselling is not a 'one size fits all' process so I work on an integrated basis with the client to explore the therapies that will work for them. I have a special interest in bereavement as I have been working with clients who have lost loved ones during the Covid-19 pandemic. My own history of loss has helped me a great deal in this area.
(01) 267 6692 x95
Office is near:
Castleknock,
County Dublin
D15
& Online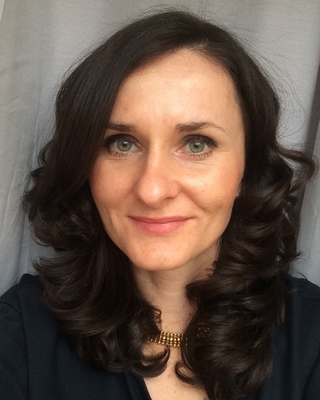 Joanna Kondratowicz
Psychotherapist, MIACP
Verified
If you are feeling anxious, confused, depressed, unfulfilled, or are trying to adjust to a life change, therapy is a good choice. These feelings don't have to last forever. I work with people who are experiencing low self-esteem, relationship or family issues, sadness, body image or eating disorders, sexual issues, bereavement and trauma. Therapy is useful in creating a personal sanctuary where you can take time to reflect and understand the reasoning behind the decisions you have made, and for facilitating change in your life. In this process, I can help you see how the past is impacting the present and how you can get passed this.
(01) 267 6681 x57
Office is near:
Castleknock,
County Dublin
D15
& Online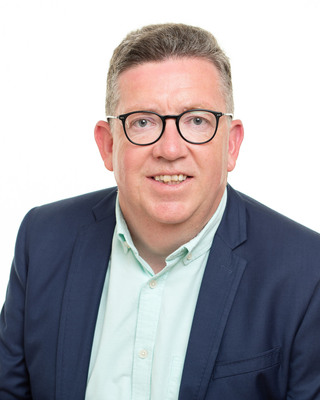 Tony Dunne
Psychotherapist, MIACP
Verified
I provide a space which is safe and secure. The Therapeutic place is where you will be listened to and cared for. You will be understood and supported as you go about healing your experiences of trauma and the past. It is my aim to help you cope with the challenges and enable you to respond with new found tools to deal with the difficulties and circumstances of daily life.
087 927 8814
Office is near:
Castleknock,
County Dublin
D15
& Online
Not accepting new clients
Gillian Fagan
Psychotherapist, MIACP
Verified
I love how resourceful people can be. Most of us don't question who we are or how we got here until in a crisis or conflict. Therapy can be useful for many reasons; self acceptance, letting go of others expectations, difficulties in relationships, feeling stuck, a personal challenge, or just learning more about yourself. I love studying the science of human behaviour and understanding why we are the way we are. I combine psychology and science with psychotherapy in my approach. I work with a wide variety of issues, and have additional training in a number of areas, constantly developing the services I can offer.
083 853 2459
Office is near:
Castleknock,
County Dublin
D15
Not accepting new clients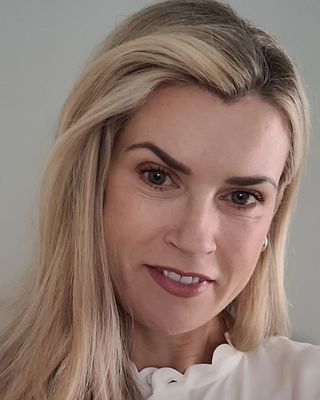 Olivia Catherine Edge
Psychotherapist, Pre-Accredited Member IACP
Verified
Are you suffering from a distressing life experience? Perhaps you're feeling alone? Depressed? Anxious? Does your life seem chaotic? Feeling like this is not unusual. Our bodies and minds send us messages to help us navigate life's challenges and heal from these painful and stressful experiences. Learning to listen to these messages and learning how to use them is at the heart of our wellbeing.
(061) 572 524 x40
Office is near:
Castleknock,
County Dublin
D15
& Online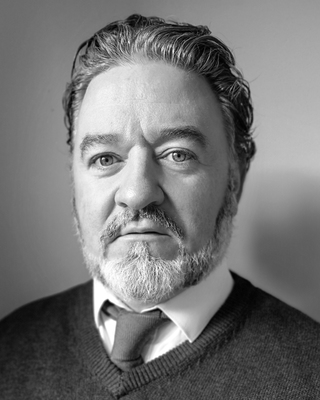 Dr. Emmet Mallon
Psychotherapist, PhD, APPI
Verified
My practice is underpinned by the ethics and philosophy of psychoanalysis and I respect the confidentiality and psychical well being of each person I work with.
(01) 267 6681 x63
Office is near:
Castleknock,
County Dublin
D15
& Online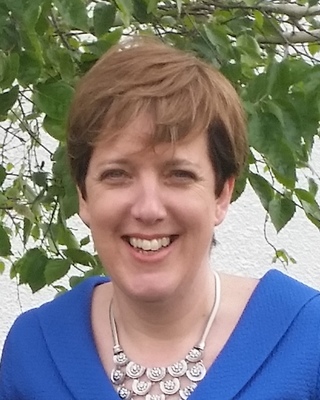 Caitriona King
Psychotherapist, PhD, ICP
Verified
Troubled, conflicted, anxious or distressed? Struggling with loss or identity issues? Feel a relationship is in difficulty or things are not going well at home, work or college? Perhaps you are struggling to cope after receiving a medical diagnosis or wondering why you became ill in the first place? Going to therapy allows you to talk about what you are experiencing, explore reasons, develop solutions and help you attain a stronger, more fulfilled and creative self. An important part is sharing your innermost thoughts and feelings in a safe, non-judgemental therapeutic relationship with a specially trained therapist.
(01) 267 6689
Office is near:
Castleknock,
County Dublin
D15
Tony Dunne
Gillian Fagan
Olivia Catherine Edge
Daisy Oaitse Horan
---
See more therapy options for
---
How can I find a therapist in Castleknock?
Search for nearby therapists or counsellors by inputting your city, town, or suburb; or postcode; or a provider's name into the search bar. From there, you can filter providers by the issues they treat, cost, insurance, gender, and other factors to find providers who are well-suited to your needs. To navigate between locations within the same country, enter a new city or postcode into the search bar.
Learn more about
how to find a therapist
.
Is online therapy a good option?
Therapy conducted
online
or over the phone can be just as effective as in-person therapy, as long as there is a strong alliance between the client and the therapist. To find a therapist who provides telehealth services to clients in your area, click "Online Therapy" on the directory homepage and search by your city or town or your postcode.
What's the difference between a psychologist, a therapist, and a counsellor?
Therapists, psychologists, and counsellors are all licensed mental health professionals. In many countries, psychologists have earned a doctoral degree. The terms "therapist" and "counsellor" are used somewhat interchangeably, but generally therapists offer longer-term, mental health care, while counsellors offer shorter-term care that may focus on one domain, such as marriage, career, or academic challenges.
What type of therapist is right for me?
Clients should consider factors such as insurance coverage and their primary reason(s) for seeking therapy to determine the type of professional best suited to their needs. Someone struggling with mental health challenges such as depression or anxiety, for example, may wish to seek out a clinical psychologist or therapist, while someone navigating career obstacles or marital upheaval may benefit from seeing a counsellor who can offer short-term, targeted support.
Is everyone in the Psychology Today Therapy Directory a licensed therapist?
The Psychology Today directory lists providers who offer legitimate mental health services to the public, including psychologists, psychiatrists, social workers, and counselors. Many have been licensed by the country where they practice; providers whose license or primary credential has been
verified by Psychology Today
are signified by a "Verified" symbol. Some clinicians or organizations provide services for which their state or country does not offer licenses, such as pastoral counselling. They may be selectively included without the "Verified" seal.
What type of therapy is right for me?
The
type of therapy
best suited to a particular individual depends on several factors, including their primary reason for seeking therapy, their preferred timeline (some therapy types last for a set number of sessions, while others are open-ended), and their personality and preferences—some may prefer a more structured approach. For many individuals, multiple types of therapy could provide a good fit.
Is online therapy cheaper than in-person therapy?
Many therapists charge the same amount for online therapy as they do for in-person therapy—though clients may still find this cost-effective if it cuts down on their transportation costs. Health insurance plans often offer equivalent coverage for online and in-person therapy; indeed, in many places, they are legally required to do so. Text-based or on-demand therapy apps may be cheaper than traditional one-on-one psychotherapy; however, the practice may be less effective and is not likely to be covered by insurance.