Counselling in Booterstown
View districts in Booterstown
Not accepting new clients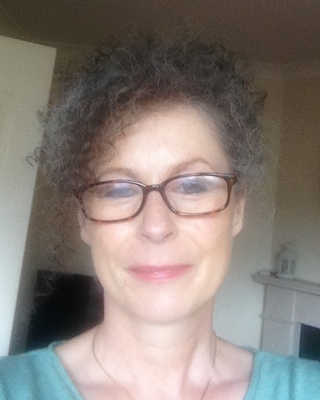 Anita Coghlan
Psychotherapist, MIACP
Verified
As a person centred Psychotherapist I offer a safe space for clients and couples to look at and talk about the issues they feel are preventing them moving forward with their lives and relationships. Sometimes life can feel overwhelming, we experience loss and change in our relationships, jobs, identity, family or health. It can feel difficult to find someone to talk to. I provide an understanding and non judgmental environment in which the issues clients face can be addressed.
087 689 6927
Office is near:
Booterstown,
County Dublin
A94
Not accepting new clients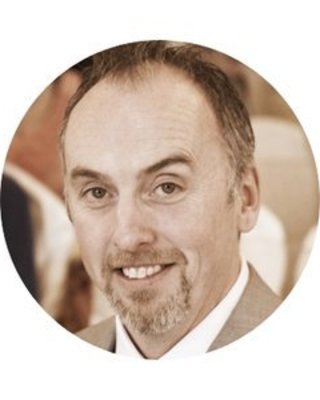 Tadhg Hayes
Psychotherapist, MSc, IAHIP Assoc
Verified
You find life is a struggle. However, you have a feeling it does not need to be this way. You have tried various strategies and coping mechanisms, you have given your all and no matter how hard you try, you find yourself stuck again and again! Your mind is anxious about the future as you wonder whether you will be able to sustain such discomfort with life. Your mind also tends to dart back into the past, wondering regretfully about things you did or failed to do. A smooth and easy relationship with the here and now alludes you. You want to try something new. It is time to try 'change' through psychotherapy.
(01) 267 6681 x40
Office is near:
Booterstown,
County Dublin
A94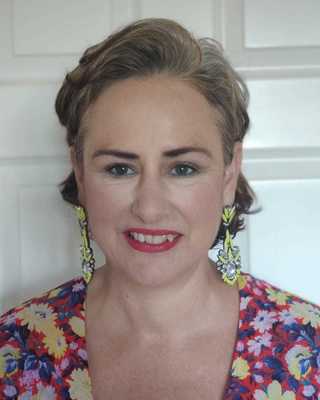 Anne-Marie Nicolette Curran
The Human Givens approach is a gentle, solution-focused, brief therapy which helps individuals find a solution to get their emotional needs met by using the resources they already have. By working together with my clients we can find ways for them to feel better after just one session. I work holistically, using the latest research from Neuroscience, Wisdom traditions, relaxation techniques, guided imagery and the wonderful resources my client already has. Together we can set a goal for therapy and work towards meeting that goal by creating achievable tasks between sessions. The therapy sessions last between 75-90 minutes.
(01) 267 6536 x62
Office is near:
Booterstown,
County Dublin
A94
& Online
(01) 267 6552 x42
Booterstown,
County Dublin
A94
& Online
(01) 267 6536 x44
Office is near:
Booterstown,
County Dublin
A94
& Online
---
See more therapy options for Booterstown
Nearby Searches for Booterstown
---
How can I find a therapist in Booterstown?
Search for nearby therapists or counsellors by inputting your city, town, or suburb; or postcode; or a provider's name into the search bar. From there, you can filter providers by the issues they treat, cost, insurance, gender, and other factors to find providers who are well-suited to your needs. To navigate between locations within the same country, enter a new city or postcode into the search bar.
Learn more about
how to find a therapist
.
Is online therapy a good option?
Therapy conducted
online
or over the phone can be just as effective as in-person therapy, as long as there is a strong alliance between the client and the therapist. To find a therapist who provides telehealth services to clients in your area, click "Online Therapy" on the directory homepage and search by your city or town or your postcode.
What's the difference between a psychologist, a therapist, and a counsellor?
Therapists, psychologists, and counsellors are all licensed mental health professionals. In many countries, psychologists have earned a doctoral degree. The terms "therapist" and "counsellor" are used somewhat interchangeably, but generally therapists offer longer-term, mental health care, while counsellors offer shorter-term care that may focus on one domain, such as marriage, career, or academic challenges.
What type of therapist is right for me?
Clients should consider factors such as insurance coverage and their primary reason(s) for seeking therapy to determine the type of professional best suited to their needs. Someone struggling with mental health challenges such as depression or anxiety, for example, may wish to seek out a clinical psychologist or therapist, while someone navigating career obstacles or marital upheaval may benefit from seeing a counsellor who can offer short-term, targeted support.
Is everyone in the Psychology Today Therapy Directory a licensed therapist?
The Psychology Today directory lists providers who offer legitimate mental health services to the public, including psychologists, psychiatrists, social workers, and counselors. Many have been licensed by the country where they practice; providers whose license or primary credential has been
verified by Psychology Today
are signified by a "Verified" symbol. Some clinicians or organizations provide services for which their state or country does not offer licenses, such as pastoral counselling. They may be selectively included without the "Verified" seal.
What type of therapy is right for me?
The
type of therapy
best suited to a particular individual depends on several factors, including their primary reason for seeking therapy, their preferred timeline (some therapy types last for a set number of sessions, while others are open-ended), and their personality and preferences—some may prefer a more structured approach. For many individuals, multiple types of therapy could provide a good fit.
Is online therapy cheaper than in-person therapy?
Many therapists charge the same amount for online therapy as they do for in-person therapy—though clients may still find this cost-effective if it cuts down on their transportation costs. Health insurance plans often offer equivalent coverage for online and in-person therapy; indeed, in many places, they are legally required to do so. Text-based or on-demand therapy apps may be cheaper than traditional one-on-one psychotherapy; however, the practice may be less effective and is not likely to be covered by insurance.