Support Groups in Brighton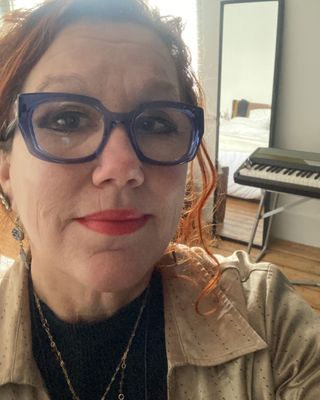 I am a clinical supervisor at As You Are - groups
Counsellor, MUKCP
Verified
"Counsellors setting up in private practice appreciate hearing others' perspectives, noticing blind spots and being able to come as themselves with no judgement or criticism. " I experience Nicky to be both dynamic and intuitive, listening to her felt response ..."
01273 092316
Group meets in:
Brighton
BN1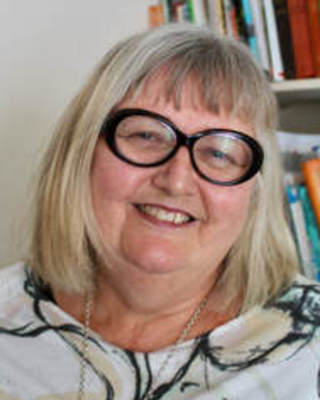 Brighton Family Constellations
Counsellor, MBACP
Verified
"Join us for regular taster sessions and monthly workshops. Family Constellations is a solution focused method of resolving deep held difficulties that we experience in life. It uses a systemic lens to explore the impact of unconscious hidden forces within ..."
01273 005886
Group meets in:
Brighton
BN2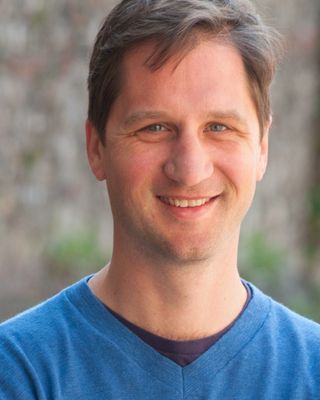 Group Therapy
Counsellor, DCounsPsych, MUKCP
Verified
"Group therapy can be deeply rewarding, powerful and healing. Group size is kept to 6-9 people and I welcome people from all backgrounds. The group is a closed group with an entry point at 6 months. I work from an ..."
01273 092860
Group meets in:
Brighton
BN2
Psychedelic Integration and Therapy Group Brighton
Psychologist, DCounsPsych, HCPC - Couns. Psych.
Verified
"I am running a group in Brighton, for those who have used psychedelics, or are considering using them. The main aim of this group is to provide a safe space for people who have had challenging psychedelic experiences and want ..."
020 3870 2591
Group meets in:
Brighton
BN2
Twice weekly psychotherapy group
Psychotherapist, MA, MUKCP
Verified
"This twice weekly group is especially helpful for understanding how you block yourself in relation to others or how you get into difficulties due to lack of confidence or low self esteem. We all find relationships complex and confusing at ..."
01273 036210
Group meets in:
Brighton
BN1
Wednesday evening group
Psychotherapist, MA, MUKCP
Verified
"This once weekly group is meets for 90 minutes with up to eight clients plus the therapist. It has been meeting for over eight years. The immediate effect of group therapy is to increase your self confidence and self esteem. ..."
01273 036210
Group meets in:
Brighton
BN1
---
See more therapy options for Brighton
---
What is the difference between Group Therapy and a Support Group?
Brighton Support Groups and Group Therapy both offer a safe place to explore important issues. It is important, however, to understand the difference between the two.

Group therapy in Brighton is led by a therapist, group psychotherapist, or group counsellor, and is generally structured around an issue. The therapist guides the group through a program as the group works together to better understand thoughts and feelings. Experienced therapists lead psychotherapy groups for various ages, such as adults, and specific issues including anger management, anxiety, and coping skills.

Support groups in Brighton are usually facilitated by a therapist or counsellor, but can also be led by members with lived experiences. Generally, a support group is less structured than a therapy group. Support groups bring together members to provide support and strength to each other, often around a common challenge such as addiction or grief.

Most therapy groups will meet for a fixed length of time with a consistent group of members, while many support groups meet for an indefinite period of time with members coming and going.
---
Is Group Therapy Right For You?
Group therapy in Brighton allows you to benefit from the experiences and sharing of others. Listening to others, and recognizing what you have in common, allows you to learn about yourself. In the group environment, where therapy types such as Mindfulness Based group therapy are used, you can recognize aspects of yourself that you may choose to modify or change.

As other members share about their lives, you might see your own experiences or see patterns you hadn't noticed previously. The group allows you to better understand issues you might not have noticed before.

Hearing the stories of group members gets you outside of yourself and helps you see your life differently. As you do that, a process of self-acceptance and empathy for others occurs as you learn to relate with others in the group.

Group therapy and support groups in Brighton can also be a less expensive alternative to individual therapy. While you should check with your insurance company, you'll often find that therapist led group psychotherapy is covered, while peer-led support groups are not. Either way, group session costs are generally less expensive than individual therapy.