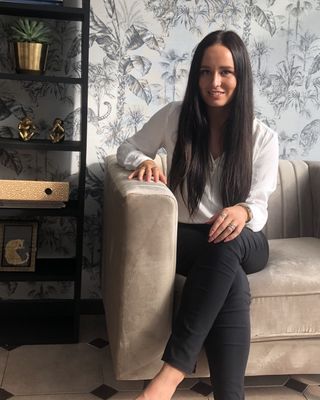 Rebecca Robbins
Psychotherapist, MBACP Accred
Verified
Hi, I'm Becky - a qualified and experienced BACP Accredited Psychtherapist and EMDR practitioner working in Shropshire. I work with a diverse range of issues with people from all backgrounds on a short, medium or long-term basis depending on need. I offer a professional, non-judgemental and confidential service, for adults and couples. I specialise with working with people who have experienced rape, sexual assault, CSE, PTSD, anxiety, depression and bereavement.
01952 984186
Office is near:
Wroxeter
SY5
& Online
More Therapists Nearby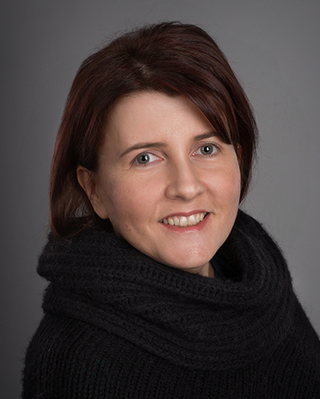 Nicola Vincent
Counsellor, MNCPS Accred
Verified
I work with people who are looking to feel better and find more enjoyment in life. My clients may be experiencing specific difficulties such as stress, depression or anxiety, caused by demands of work, school or university or relationship challenges. Alternatively they may be struggling to make sense of life, looking to find a purpose or create change in one or more areas of their life. Some clients come for counselling as a form of personal or self-development, realising the importance of maintaining their emotional and mental wellbeing in the midst of all the various demands on their time and energy.
01743 298245
Office is near:
Emstrey
SY5
& Online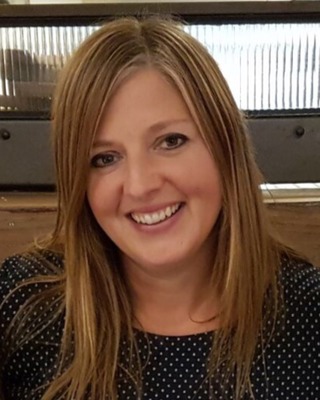 Katie Hutton
Counsellor, MBACP
Verified
I practice in a non-judgemental way which is individual to each client. My aim is to empower you and help you to live your most fulfilling life by encouraging you to recognise your inner resources and strength and to support your emotional wellbeing. I will work with you to help you to explore your thoughts and feelings and gain valuable new perspectives about yourself and your situation and to give you a greater sense of control and choice in your life. I can offer weekly or twice monthly counselling sessions on a long, medium, or short-term basis. We can often make a difference in just a few sessions.
01743 298335
Office is near:
Minsterley
SY5
& Online
Ashcroft Counselling
Counsellor, MBACP
Verified
Want to make sense of what you are feeling right now and not sure how? It can be hard to discuss these feeling with those around you and you may be feeling alone, well I want to assure you, you are not, I am here to listen. In our sessions I offer you the time and space to explore the issues that are concerning you this is done at your pace. As my approach is non-directive, it means you led the sessions, I won't push or pry in to matters you do not want to discuss neither will I advise your or tell you how to be. We will explore the issue together in the sessions and move towards an outcome that feels right for you.
01942 559663
Office is near:
Leigh
SY5
& Online
---
See more therapy options for Wroxeter
Nearby Searches for Wroxeter
---
How can I find a therapist in Wroxeter?
Search for nearby therapists or counsellors by inputting your city, town, or suburb; or postcode; or a provider's name into the search bar. From there, you can filter providers by the issues they treat, cost, insurance, gender, and other factors to find providers who are well-suited to your needs. To navigate between locations within the same country, enter a new city or postcode into the search bar.
Learn more about
how to find a therapist
.
Is online therapy a good option?
Therapy conducted
online
or over the phone can be just as effective as in-person therapy, as long as there is a strong alliance between the client and the therapist. To find a therapist who provides telehealth services to clients in your area, click "Online Therapy" on the directory homepage and search by your city or town or your postcode.
What's the difference between a psychologist, a therapist, and a counsellor?
Therapists, psychologists, and counsellors are all licensed mental health professionals. In many countries, psychologists have earned a doctoral degree. The terms "therapist" and "counsellor" are used somewhat interchangeably, but generally therapists offer longer-term, mental health care, while counsellors offer shorter-term care that may focus on one domain, such as marriage, career, or academic challenges.
What type of therapist is right for me?
Clients should consider factors such as insurance coverage and their primary reason(s) for seeking therapy to determine the type of professional best suited to their needs. Someone struggling with mental health challenges such as depression or anxiety, for example, may wish to seek out a clinical psychologist or therapist, while someone navigating career obstacles or marital upheaval may benefit from seeing a counsellor who can offer short-term, targeted support.
Is everyone in the Psychology Today Therapy Directory a licensed therapist?
The Psychology Today directory lists providers who offer legitimate mental health services to the public, including psychologists, psychiatrists, social workers, and counselors. Many have been licensed by the country where they practice; providers whose license or primary credential has been
verified by Psychology Today
are signified by a "Verified" symbol. Some clinicians or organizations provide services for which their state or country does not offer licenses, such as pastoral counselling. They may be selectively included without the "Verified" seal.
What type of therapy is right for me?
The
type of therapy
best suited to a particular individual depends on several factors, including their primary reason for seeking therapy, their preferred timeline (some therapy types last for a set number of sessions, while others are open-ended), and their personality and preferences—some may prefer a more structured approach. For many individuals, multiple types of therapy could provide a good fit.
Is online therapy cheaper than in-person therapy?
Many therapists charge the same amount for online therapy as they do for in-person therapy—though clients may still find this cost-effective if it cuts down on their transportation costs. Health insurance plans often offer equivalent coverage for online and in-person therapy; indeed, in many places, they are legally required to do so. Text-based or on-demand therapy apps may be cheaper than traditional one-on-one psychotherapy; however, the practice may be less effective and is not likely to be covered by insurance.