Counselling in SL3
View cities and counties in SL3
Not accepting new clients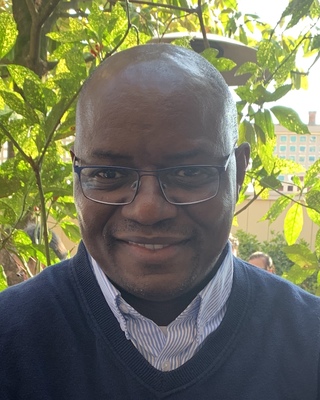 William Guri
Psychotherapist, PhD, MBACP
Verified
You probably have everything that you need to live a full and healthy life. Yet, you are not living your life fully because you are facing challenging emotions, difficult behaviors, struggling with relationships, loss, grief, loneliness, trauma, anxiety, depression, low-self esteem, and chronic pain. You may be engaged in anxiety-provoking cultural, religious or spiritual struggles, or facing personal identity issues. Professional help can bring you tremendous relief from pain and anxiety, bringing joy, fulfillment, and achievement of your goals.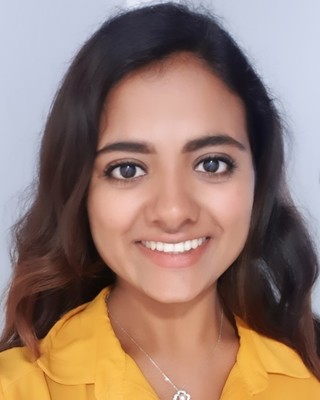 Serena Sharma
Psychologist, PsychD, HCPC - Clin. Psych.
Verified
1 Endorsed
I am a registered clinical psychologist offering a relaxed and supportive environment, for you to bring anything you wish to discuss. My approach is professional, organised and non-judgemental. I believe in collaboration: incorporating your views into the therapy process will support us to co-create therapy goals and tailor the therapy to suit your individual needs. Our work together will include regular reviews on your progress, and the flexibility to adapt the therapy appropriately if you find your needs changing. Having worked with diversity and published in this area I am confident in working with clients from all backgrounds.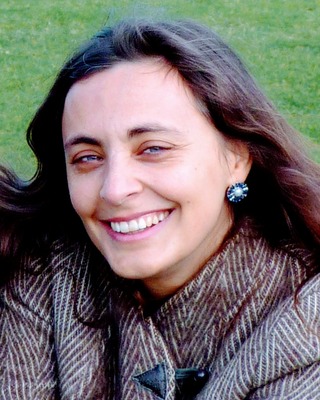 Simona De Gregorio
Psychotherapist, MA, MBACP
Verified
Psychotherapy is a word that derives from ancient Greek and means 'liberating the soul'. Our sessions together are an opportunity to talk about concerns and issues that might be difficult to share with family and friends and that might feel overwhelming to deal with alone. It is a chance to feel supported, gain insight and make positive changes, in a way which respects your values, personal resources and freedom of choice.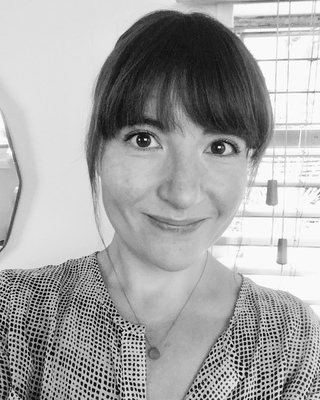 Rebecca Chapman Counselling MBACP
Counsellor, MBACP
Verified
I offer Online and Telephone Counselling and a free 15 minute phone consultation to discuss your requirements. l work with individual, adult clients, in a highly collaborative and relational counselling process that can lead to real change, a deeper understanding of yourself, and the enhancement of your well-being and inner resourcefulness. We look together, in a private space, at issues and sometimes at past experiences, so that we can start to make sense of whatever you are facing.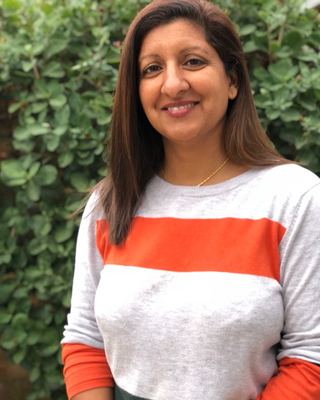 Narinder Kaur Bains
Counsellor, MBACP
Verified
As a gestalt counselor, I believe we are all born equipped with resources and ability to lead fulfilling lives. However, often during childhood or later in life, something interrupts this process and we become stuck in fixed patterns and beliefs about our selves that get in the way. I see my task as a counselor to help you see more clearly what your situation is, find out how you are part of it and experiment with finding new solutions or ways to face the difficulty. I have direct experience working with adults and young people from different cultural backgrounds.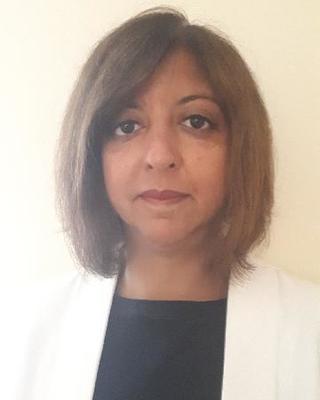 Farah Khokhar-Cottrell
Psychologist, PsychD, HCPC - Health Psych.
Verified
I am an experienced Chartered Health Psychologist. I am also undergoing training for a Master Practitioner Diploma in Eating Disorders and Obesity, which includes nutritional interventions, in addition to a licentiateship in Homoeopathy. I specialize in managing long-term physical health conditions. I also treat a wide range of difficulties, eg stress, weight management by making everyday lifestyle changes in relation to your physical health and wellbeing and provide coping skills to manage long-term conditions.
Giovanna Giustino
Psychologist, CPsychol
Verified
I am a psychologist practitioner with many years experience in both private practice and mental health organisations such as the NHS and MIND. I have considerable experience working typically, but not exclusively, with anxiety disorders (e.g. panic disorders, post traumatic stress, phobias), self esteem issues, mood disorders, guilt and shame, bereavement, life transitions, anger management, life adjustment, life coaching, emotional regulations.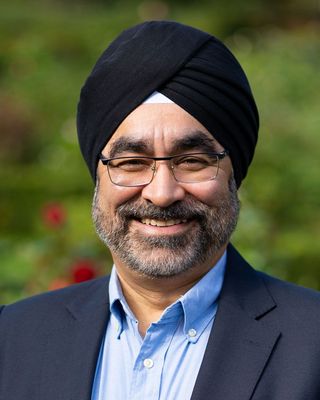 Gurpreet Singh
Counsellor, MBACP Accred
Verified
I work with couples and individuals. Specialising in relationships, anger, self-esteem issues, addictions and emotional difficulties, I help you have a better relationship with others as well as yourself. I work with you to explore and understand your struggles, repeating patterns and find ways to change them or adapt them to make them helpful. Couples tend to argue in a cyclic nature without ever resolving their arguments. I work with couples to understand this cycle and how to exit it. Individuals can also get stuck in repeating patterns. Examining them, understanding them and working through them brings change.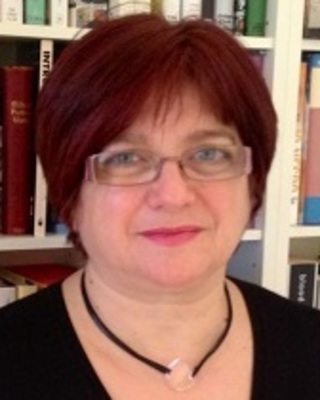 Gloria Prest
Counsellor, MNCS Accred
Verified
Reduction and control of Anxiety is my main speciality. I help people to clear their minds from thoughts, believes or habits that are an obstacle to fully enjoy their life and have peace of mind. Whether it is excessive, unnecessary worrying, depression, phobias, low self-esteem, relationship or family problems I help you to gain a wider perspective of the problem and find your way forward with a clearer more calm and productive mind.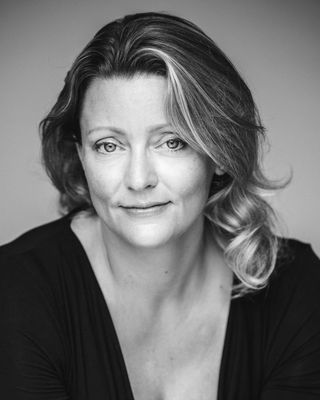 Victoria Turton-Blyth
Psychotherapist, MA, MBACP
Verified
I'm a friendly, experienced therapist offering face-to-face, phone and Skype sessions. I deal with everything from anxiety, depression, gender, sexuality and self-harm. Therapy is at your pace so you feel comfortable and supported. Whether you have never been to therapy before or consider yourself an experience client, I offer an integrative approach that adapts to your needs. I offer short or long term therapy, and i work closely with my clients to understand how they want to approach therapy. I am experienced in dealing with anxiety, depression, self-harm, sexuality, gender and relationship issues.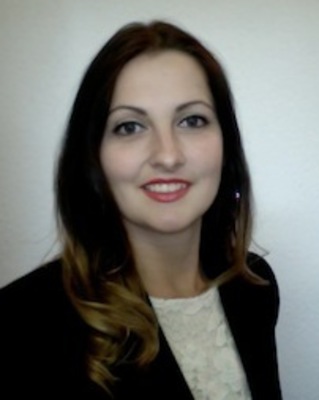 Claudia Meresca
Psychotherapist, MSc, MUKCP
Verified
I am experienced Psychologist, Counsellor and Psychotherapist, fully registered and acccredited by UKCP (UK Council for Psychotherapy). As we all know, life is certainly a journey that is not always easy to travel on alone. Most of my clients describe me as being warm and empathic and consider that the process of therapy and my non-judgemental attitude has helped them get a deeper understanding of themselves and their experiences.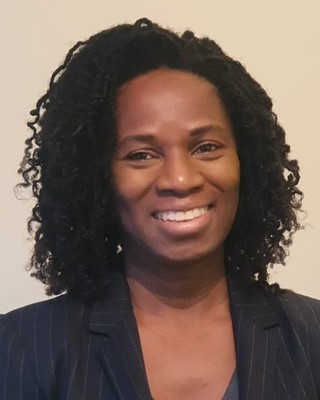 Carol Jane Phillips
Psychotherapist, MA, HCPC-Art Therap.
Verified
I am a psychotherapist with 17 years' experience working for social services, GPs, local government and in private practice. Proficient in talking and creative therapies, I work with adults and children. I am experienced in delivering therapeutic interventions for: Depression, Anxiety, Trauma, Separation and Loss, Transition, Grief, and Relationship Difficulties. I also offer Clinical Supervision.
---
See more therapy options for SL3
---
What type of mental health professional is right for me?
While most types of therapy have a lot in common, they also fall into clusters that share core features, such as cognitive therapies or psychodynamic approaches. It is important to seek someone who practices evidence-based therapy, meaning one or more forms of treatment that have been scientifically evaluated and tested, and demonstrate consistent improvement for a majority of patients.
If you are unsure about choosing the right therapist, psychologist, or counsellor, it might be useful to first learn more about
therapy types and modalities
.
---
How to find a therapist or counsellor in SL3?
When looking to
find a therapist
, start by considering training and credentials. Studies also indicate that the therapeutic alliance, or the relationship the client develops with the therapist, is an important factor in their ability to work together to achieve the client's goals.
---
What method of therapy is right for me?
When it comes to treatment methods, there's no 'right way.' Each method of therapy can be beneficial for a variety of issues. Psychologists in SL3 specialise in therapeutic approaches such as CBT, EMDR, and Interpersonal Therapy (IPT), among others. Finding a psychologist or counsellor who is a good fit for you is the most important step to discovering what type of therapy, or combination of therapeutic approaches, will meet your individual needs. Learn what to expect from different
types of therapy
and how they work.
---
Can I afford counselling?
Yes. Most counsellors offer reasonable rates or will work on a sliding scale basis. Many accept health insurance. Feel free to discuss this when you contact the counsellor.