Fran Davies
Psychotherapist, MBACP
Verified
I am a psycho-dynamic counsellor and have been counselling couples, adults and teenagers for over twenty years. I work with issues creating such distressing issues as anxiety, bereavement, relationships, eating problems, illnesses - in fact most of the problems which need to be looked at to improve life for my clients. I work with couples and with individuals of all ages. I also use CBT (Cognitive Behavioural Therapy) and other therapies which I have studied in order to help clients to change or cope with their problems. I can offer a non-judgemental, safe place for people to bring their problems for help.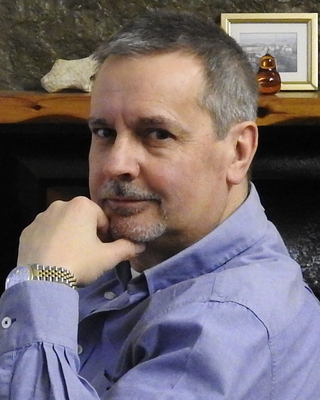 Peter Banczyk
Psychotherapist, MBACP
Verified
While Doctors make up around 40% of my clients, I have helped people from all walks of life in my 24 years of practice, and if you are looking for a compassionate and experienced therapist, I may be right for you. I can help with; attachment, trauma, anxiety, depression, overwork / work stress, personal relationships, and more. A healthy self-relationship is, I believe, a much neglected and misunderstood area and one I help many people with each year. Video sessions can be an easy way to access a skilled practitioner with 20+ years of experience. You can find out more information about me on my website and read my blog.
0151 318 7790
Office is near:
Thurso
KW14
& Online
---
Psychodynamic Counsellors
Psychodynamic therapy
, also known as insight-oriented therapy, evolved from Freudian psychoanalysis. Like adherents of psychoanalysis, psychodynamic therapists believe that bringing the unconscious into conscious awareness promotes insight and resolves conflict. But psychodynamic therapy is briefer and less intensive than psychoanalysis and also focuses on the relationship between the therapist and the client, as a way to learn about how the client relates to everyone in their life.