There are no results for counsellors in Nairn
Check out counsellors located nearby or offering teletherapy in Scotland below.
More Therapists Nearby
Vivienne Harte
Psychotherapist, MA, MUKCP
Verified
I am a qualified psychodynamic psychotherapist and group analyst. Currently I offer online therapy, both individual and group work for people who may be struggling with aspects of their life. I have experience of conducting on-line therapy groups for individuals affected by the experience of Covid pandemic and especially those recovering from Long Covid.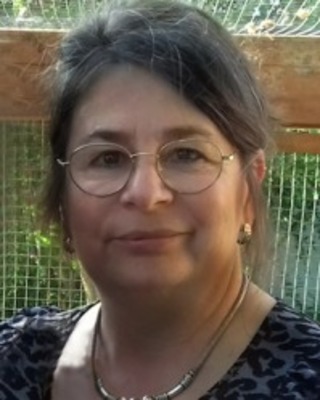 Michele Junges-Stainthorpe
Counsellor, MBACP
Verified
We all experience times when we feel isolated, misunderstood or lonely; we have the impression that we can't function anymore in our daily life. Keeping it all inside and being unable to share our thoughts and feelings with someone for fear of being judged or criticised is not a pleasant thought. As humans, we need to talk, and we make sense of our individual circumstances and pain by processing them. I am here to support you through your difficult times.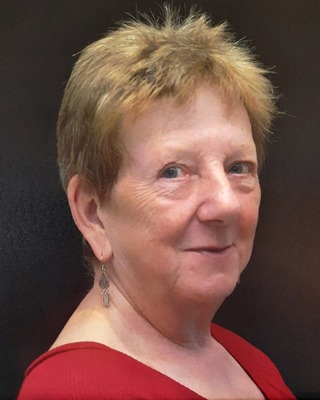 Julie Rose Sanders
I have over 30 years experience in supporting people with ADHD and High Functioning Autism. I share techniques to improve executive functioning, help set goals, prioritize, develop self awareness, unlock potential, stop underachieving. Understanding how developmental trauma (CPTSD) impacts on the nervous system and current relationships is vital and developing ways to dialogue, to listen to others, to feel heard is important. As a person-centred therapist I welcome a deep personal engagement and human connection and create a safe respectful space for healing to help you face life, become more confident and be who you really are.
---
See more therapy options for Nairn
---
What type of mental health professional is right for me?
Some of the most common types of mental health providers in Nairn are psychologists, licensed counsellors, therapists, and psychotherapists, all of whom diagnose mental health conditions and provide individualised treatment.

Services offered, education, and credentials vary by type of mental health professional. Each professional in Nairn then may specialise in certain areas, such as depression, marriage counselling, or anxiety. Although many mental health providers are not licensed to prescribe medication, they may coordinate with a provider who can.

Both in-person and online therapy sessions are available from most psychologists.

How to find a specialist?
You can refine your search using the filters on this page. There are several categories you can filter by to find mental health professionals with the experience you are looking for. You may want to filter for CBT Psychologists in Nairn, or Child Psychologists in Nairn.

Many find it useful to use filters to view only psychologists that have experience working with certain issues, like Nairn psychologists specialising in EMDR.


---
What method of therapy is right for me?
When it comes to treatment methods, there's no 'right way.' Each method of therapy can be beneficial for a variety of issues. Psychologists in Nairn specialise in therapeutic approaches such as CBT, EMDR, and Interpersonal Therapy (IPT), among others. Finding a psychologist or counsellor who is a good fit for you is the most important step to discovering what type of therapy, or combination of therapeutic approaches, will meet your individual needs. Learn what to expect from different
types of therapy
and how they work.
---
Can I afford counselling?
Yes. Most counsellors offer reasonable rates or will work on a sliding scale basis. Many accept health insurance. Feel free to discuss this when you contact the counsellor.