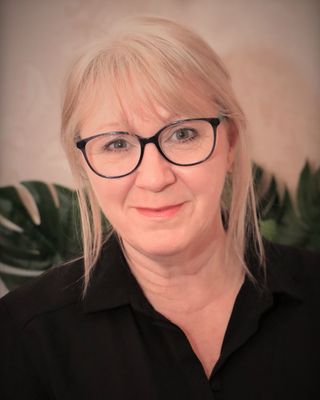 Alison Litster - Therapy With Alison
Psychotherapist, MBABCP
Verified
1 Endorsed
Changing anything starts with the decision to try! Ask yourself what you want from therapy. Do you need to discuss your thoughts? Do you need to discuss how you're feeling? Do you feel stuck with these issues?
Cognitive
Behavioural Therapy is one way to effectively address this. Support is key here & working with me in
CBT
can aid change! You have to challenge to change and putting your trust in an experienced
CBT
Therapist is the first step to change & I assure you of a confidential & professional ear at all times. Work out what you want and need and go for it, get the help...you have everything to gain by putting yourself first!
01546 799033
Lochgilphead
PA31
& Online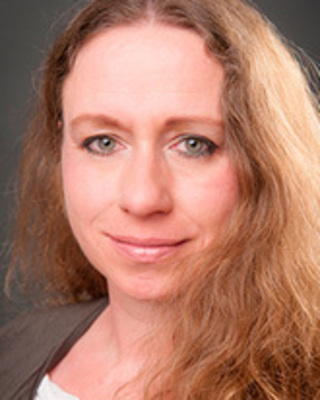 Birte Nachtwey
Psychotherapist, COSRT General
Verified
Are you a couple or individual who would like to improve their relationship and/or sexuality? Couple therapy and sex therapy can help you sort things and initiate the changes you want. They are often closely connected. Couple therapy deals with all kinds of problems: different levels of desire for sex and/or closeness, bad communication, fears, hostility, affairs... Sex therapy addresses issues like: erectile dysfunction, premature ejaculation, difficulities to or lack of orgasm, pain or vaginal spasm during intercourse, desire problems, sex addiction, sexual abuse, problems with gender identity, sexual orientation or preferences.
01496 733314
Office is near:
Lochgilphead
PA31
& Online
---
See more therapy options for Lochgilphead
---
Cognitive Behavioural (CBT) Counsellors
How does cognitive behavioural therapy work?
Cognitive behavioural therapy
works by exploring how your thoughts affect your emotions and experiences. CBT helps you identify distortions in your thinking. For example, you may tend to jump to the worst case scenario (catastrophizing) or think in extremes (all-or-nothing thinking). A therapist can teach you how to push back against those thoughts to ultimately change your feelings and behavior for the better. They can also provide coping skills to better deal with stressors and challenges.
When do I know to seek treatment with cognitive behavioural therapy?
It's reasonable to consider cognitive behavioural therapy if you struggle to manage difficult emotions or behaviors to such an extent that you are not getting the most out of life on a day-to-day basis. If you want a shorter term, concrete, skills-based approach, CBT is a great option. (By contrast, other types of therapy may devote more time to exploring your past and its effects.) The decision to seek CBT also depends on the condition you're treating; CBT is an effective treatment for anxiety, depression, trauma, and many other disorders.
How can I find a cognitive behavioural therapist for someone else?
To find a cognitive behavioural therapist for someone else, you may want to begin by discussing the person's problem, researching cognitive behavioural therapy, and assessing whether the approach is the right fit. You could then reach out to a few cognitive behavioral therapists in this directory, explain the scenario, have a consultation with those available, and determine who could be a good match.
Why is CBT such a popular form of therapy?
CBT has become a popular form of therapy because it is effective and accessible. Robust research has demonstrated that CBT is an effective treatment for many mental health conditions. And CBT can be learned in relatively few sessions, which means that many people can engage in the process, afford it, and see results quickly. It involves learning concrete skills such as disputing unhelpful thoughts; these skills can also be taught and spread widely.