Counselling in PR25
View cities and counties in PR25
Waitlist for new clients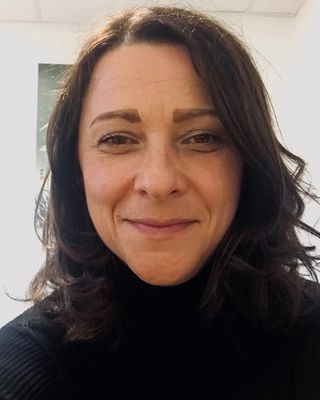 Rachel Dickinson
Counsellor, MBACP Accred
Verified
I am a Person Centred Counsellor, EMDR therapist and Couples Counsellor. I work with children, young people, adults and couples in a relational way, supporting them to work through difficulties ranging from stress, depression and anxiety to more complex trauma. The principles of Person Centred therapy guide me in working with empathy and compassion to support clients in processing their experiences and finding ways of managing difficult and overwhelming feelings.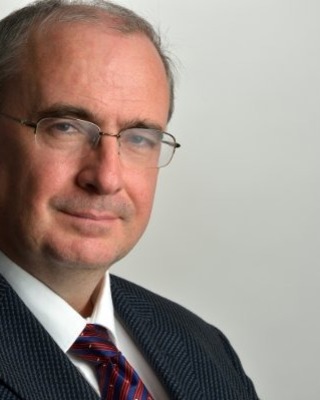 Patrick McGhee
Psychotherapist, PhD, MBABCP
Verified
Professor Patrick McGhee is a CBT therapist and Chartered Psychologist. He has a 1st Class Honours Degree from the University of Glasgow and a PhD from the University of Oxford. In 2017 he was a Visiting Fellow/Scholar at the universities of Cornell, Yale and MIT. He has taught, researched or practised in psychology and therapy for 30 years. He was a Research Fellow in Psychiatry and Psychology at St George's Hospital Medical School, University of London. He is the author of Thinking Psychologically (Palgrave) and co-editor of Accounting for Relationships. He currently works in private practice in Chorley and Bolton.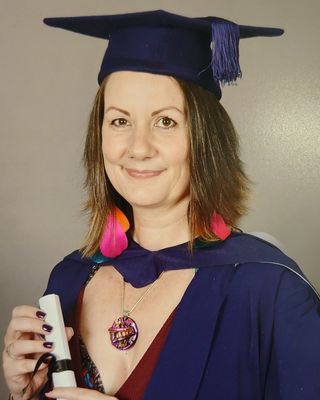 Katie Robinson
Psychotherapist, MBACP
Verified
I believe you strive to want to do what's best for you, no matter what conditions you may find yourself in. I believe in the uniqueness of each individual and that you have the capacity to be the expert in your own world, as only you know how you truly feel, and what you really want. You are the only person who can decide who you want to be, and how you want to be living your life. I believe you deserve respect for the values and choices you decide to live by and strongly believe that through the trustworthy relationship I hope to build with you, that together, we will find the path that is hidden from you.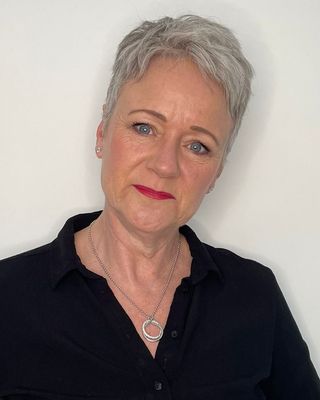 Cathy Waterhouse - Counsellor & Life Coach
Counsellor, BACP
Verified
Are you feeling stuck and unable to get past how you feel right now? Using a person-centred approach to counselling I can help you explore your feelings in a safe non-judgemental space where you can be truly open. Do you have things you want to achieve in life, or feel you are not reaching your full potential? My hybrid approach using counselling and coaching skills can help propel you forwards, this is especially useful for those suffering from lack of confidence and self esteem.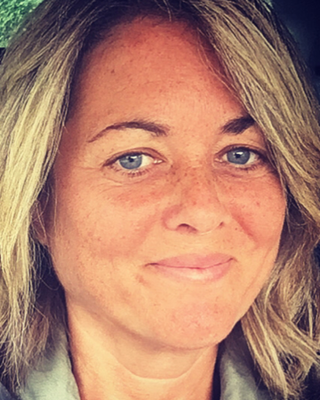 Louise Walmsley
Psychotherapist, MBACP
Verified
Hi my name is Louise , thank you for visiting my profile. I am a qualified person centred counsellor. In sessions together I hope to enable you to process your journey and experiences so far, through understanding and exploring memories. I can support you to identify and acknowledge your emotions and help you move forward in a way that you would like. I am able to offer a safe and non judgemental space for you to gently navigate your thoughts and feelings to nurture yourself and your life.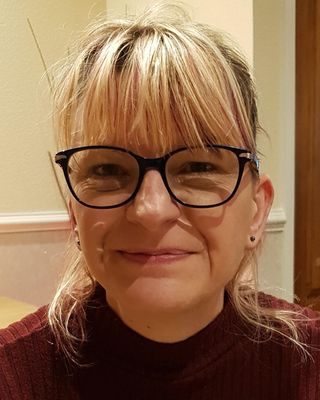 Sarah Jane Walsh
Counsellor, MBACP Accred
Verified
Clients needs differ, I offer a place where each individual can explore their issues in a calm, safe environment. A place to talk about their everyday challenges and past experiences and look at what their hopes and goals for the future might be.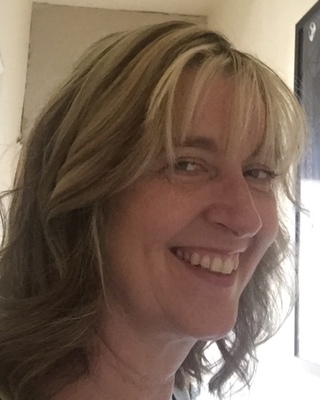 Sarah Jane Eccleston
Psychotherapist, MA, MBACP Accred
Verified
Relationships are at the core of what it means to be human. If your relationship with your partner or your family is not working , then this can affect so many parts of your life. Perhaps you feel that you have never been happy in the relationship that you are in? Perhaps you or your partner have had an affair or have issues with jealousy? Maybe you are considering splitting up or leaving? Being part of an extended family can present its own problems. Being a Step Parent or Step Child can be very problematic. Parenting issues can cause major rifts in families and sometimes an experienced third party can offer a solution.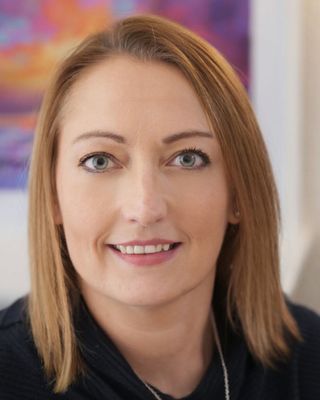 Jaclyn Clayden
Psychotherapist, MBACP
Verified
We all have difficulties in life at different points, and most of the time we are able to just get on with it. But sometimes, we just need to pause and work with what we are experiencing. I understand that taking this step can be difficult but Counselling/Psychotherapy can help with this, and the feelings, thoughts, anxieties and lack of meaning that may have become your normal. Talking to someone can bring a positive change and help you regain your sense of self. I have experience of working with clients that bring a range of issues to the room, helping them work towards their goals and happiness.
Karen Veronica Hodgson
Psychotherapist, MA, MUKCP
Verified
Perhaps you have experienced a stressful/traumatic life event e.g. a death or a relationship break-up and need to reprocess symptoms of emotional distress. Maybe these symptoms have led to struggles with addiction, depression, anxiety? Together we can work through reprocessing these symptoms. I mainly use two psychotherapeutic approaches, EMDR & Brainspotting, both are brain based techniques which are reported to alleviate symptoms caused by traumatic memories. I work with PTSD/Complex PTSD, Relationship & Couple Issues. My aim is to promote personal harmony, growth and mind/body balance into your everyday life.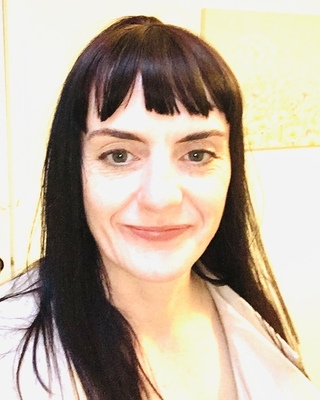 Dr Zandra Bamford
Psychologist, PsychD, HCPC - Clin. Psych.
Verified
Hello, welcome to Therapy NorthWest. We support the wellbeing of adults & young people in clinics in Chorley & surrounding areas. We believe that life can be challenging with a number of different pressures & demands. We do not believe that these things make us 'abnormal' or 'ill', rather that there are times when we require support to work through difficulties, what has happened and how we have responded. Zandra has many years experience working with individuals, couples, families and systems to help foster greater well-being.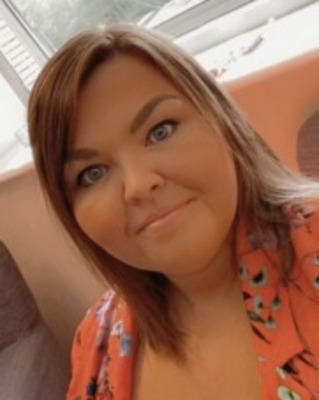 Euxton Counselling Service - Lisa Meakin
Counsellor, MBACP
Verified
1 Endorsed
I offer warm, respectful, non-judgemental space in which you can freely explore your thoughts and feelings, develop a greater understanding of yourself and start to move towards personal growth and an increased sense of well-being. ​ I am a qualified BACP, and work to a strict code of ethics. I believe you deserve to be happy and fulfilled in your life and that you have the ability to make that happen. Life can be challenging and difficult and i am trained to help you through your troubles and to support you making changes in you life.
---
See more therapy options for PR25
---
What type of mental health professional is right for me?
While most types of therapy have a lot in common, they also fall into clusters that share core features, such as cognitive therapies or psychodynamic approaches. It is important to seek someone who practices evidence-based therapy, meaning one or more forms of treatment that have been scientifically evaluated and tested, and demonstrate consistent improvement for a majority of patients.
If you are unsure about choosing the right therapist, psychologist, or counsellor, it might be useful to first learn more about
therapy types and modalities
.
---
How to find a therapist or counsellor in PR25?
When looking to
find a therapist
, start by considering training and credentials. Studies also indicate that the therapeutic alliance, or the relationship the client develops with the therapist, is an important factor in their ability to work together to achieve the client's goals.
---
What method of therapy is right for me?
When it comes to treatment methods, there's no 'right way.' Each method of therapy can be beneficial for a variety of issues. Psychologists in PR25 specialise in therapeutic approaches such as CBT, EMDR, and Interpersonal Therapy (IPT), among others. Finding a psychologist or counsellor who is a good fit for you is the most important step to discovering what type of therapy, or combination of therapeutic approaches, will meet your individual needs. Learn what to expect from different
types of therapy
and how they work.
---
Can I afford counselling?
Yes. Most counsellors offer reasonable rates or will work on a sliding scale basis. Many accept health insurance. Feel free to discuss this when you contact the counsellor.