Counselling in LL12
View cities and counties in LL12
KW Counselling
Counsellor, BACP
Verified
Difficulty in regulating emotions can make life tough, and there often seems to be a discrepancy between who we are and how we act. Through exploration, self-development, and reflection, talking therapy can provide the space and opportunity to come closer to, and connect with our true self. Let me help you be ok with being you.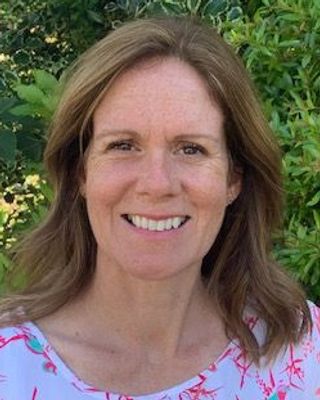 Juliet Ryan
Counsellor, MBACP
Verified
1 Endorsed
I have a special interest in working with adults/older teens going through life changes & challenges - for example; a bereavement, or other losses such as the end of a relationship, a job/career, or the person you used or want to be. Maybe you live with a debilitating illness that is affecting your wellness & mental health, or you are struggling with body image or self esteem. Perhaps anxiety or depression impact your daily life? Do you lay awake at night worrying, feeling confused & alone? Do you struggle to talk to others about your troubles? Please read on to see how I can help you find a way forward.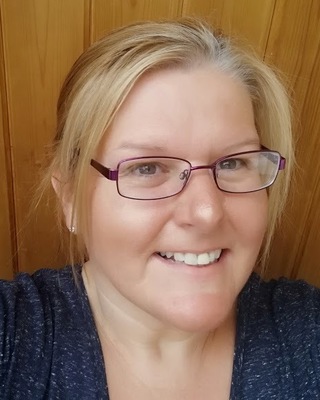 Samantha Barker
Counsellor, MBACP
Verified
Are you looking for someone to explore your issues with, to help you make sense of what is going on and help you incorporate helpful coping strategies into day to day life? I offer couples & individual counselling using theories to meet your needs. Offering you a safe space to explore your issues, confidentially and sensitively, without judgement. I do not give advice or tell you what to do, but work collaboratively with you to help facilitate therapeutic change. Working together to achieve the same aim. I would be delighted to hear from you and have the opportunity to discuss your personal situation and counselling needs
Martin Clegg
Psychotherapist, MSc, MBACP Accred
Verified
1 Endorsed
Hello, I have been practising counselling and psychotherapy in North Wales and West Cheshire for twelve years. Over time I have worked with a diverse group of clients who come to see me about anxiety, stress, depression and low mood, and addictions. During this time years I have developed a speciality in trauma: this might be experienced as PTSD however one understands it, or it can be an event or series of events that just will not leave the person alone, will not give them peace. I have learned methods and interventions that help clients to effectively get over this and the other issues that I have mentioned above.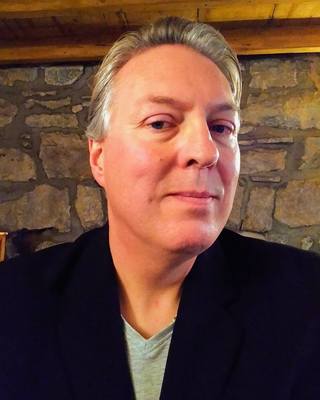 Newid Psychotherapy and Counselling
Psychotherapist, MA, MUKCP
Verified
Mitch works with and runs "Newid Psychotherapy" outside Wrexham. He has nearly 40 year's extensive experience in Mental Health with Individuals, Couples and Groups. For over 10 years he worked as a Clinical Lead and Principal Nurse Psychotherapist with the North Wales and Mersey Care NHS. He is a Board Member of the Scarborough Counselling and Psychotherapy Training Institute. He has worked across all areas of adult Mental Health services with people who have experienced depression, anxiety, self harm, abuse, trauma, eating disorders, drug and alcohol difficulties, chronic pain, bereavement, relationship difficulties.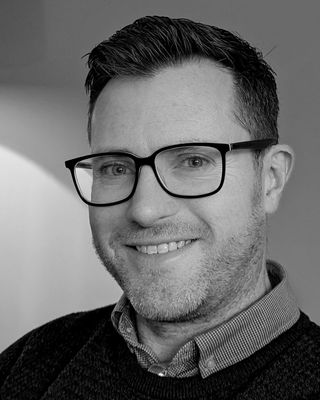 Neil Beveridge
Counsellor, MNCS Accred
Verified
Hi, I'm Neil. I appreciate that life can sometimes feel difficult, stressful and overwhelming. Many of us struggle with relationships, responsibilities and the pressures of balancing our work and home lives. Sometimes you may feel anxious or depressed without understanding the reason why, or have experienced an event that you're struggling to work through. Maybe you just feel flat or unmotivated, or perhaps you're finding life hard to face after losing someone close to you. If any of this resonates with how you feel, I can help you.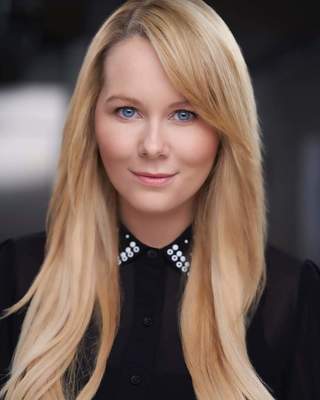 Laura Jayne Odonnell
Through my extensive experience, I help people overcome anxiety, stress disorders, low self-esteem/self-image, or to finally achieve goals and ambitions. Are you struggling to move forward in life? Or are you feeling overwhelmed, with many things seeming to be beyond your reach? Whether it be achieving work or personal goals, or overcoming self doubt, together we will finally uncover what has been holding you back. By working together, we will focus on strategies that allow you to address the root cause. I will help build your confidence and self-belief to take back control of your life and move you in the right direction.
Mind and Environment Counselling
Counsellor, MSc, MBACP
Verified
1 Endorsed
Have you had experiences in your past that are bubbling to the surface and affecting your day-to-day life? Are traumatic memories and experiences making relationships with yourself and others difficult or complicated? Do you feel a loss of control or have consuming negative thoughts about yourself and what others may feel about you? Whatever brings you here, my counselling space is for you to explore and express how you feel without judgement and in confidence. Reaching out and talking through your experience can help you to process thoughts & emotions, begin to make goals and move towards developing a life where you will thrive.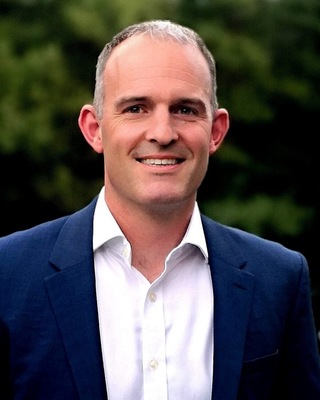 Matthew Adam
Psychotherapist, MSc, MUKCP
Verified
Hi, I'm Matthew and I am a Family & Couples Psychotherapist. I have worked with children, families and couples for over 20 years, helping them manage their emotional health and wellbeing. Often individual worries can lead to family issues and I support you individually or together, depending of your needs. I have helped children, young people and their parents and couples work through a range of difficulties including managing challenging behaviour, Autism, social and generalised anxiety, sleeping difficulties, anger management, frequent family clashes, the effects of couple tension, bereavement, and conflict in relationships.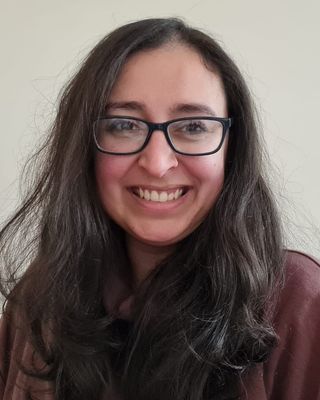 Dr Nadia Balmain
Psychologist, PsychD, HCPC - Clin. Psych.
Verified
Hi, I'm Dr Nadia Balmain. Thank you for taking the time to look at my profile. I am a Chartered Clinical Psychologist and an accredited EMDR Practitioner. I have provided psychotherapy for over ten years both in the NHS and in private practice. I offer therapy for many different problems, but I have a special interest in providing therapy for PTSD, complex Trauma, Anxiety and Depression. EMDR (Eye Movement Desensitisation and Reprocessing) is the gold standard treatment for PTSD and is recommended by NICE guidelines. EMDR helps clients to process traumatic and distressing experiences which are causing the present-day symptoms.
Waitlist for new clients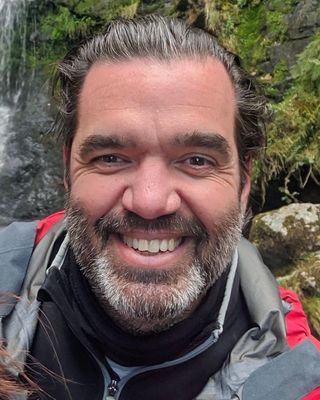 Counselling & Psychotherapy in Chester
Psychotherapist, MBACP
Verified
Making sense of life can be challenging at times. We might find ourselves contemplating if we are causing ourselves unnecessary unhappiness, or if this is just the way things are? Or, wondering if I should just keep sticking at 'it', or is it time for things to change? We might question if our feelings are important? (They might overwhelm us!) Or should I just listen to my thoughts instead? Should we try to forget about the past, or is it helpful to understand it? Might we be living our lives in 'survival mode' when we could be 'thriving' instead?
KW Counselling
Samantha Barker
Newid Psychotherapy and Counselling
Neil Beveridge
Mind and Environment Counselling
Kyle W Boyd
Psychologist, PsychD, HCPC - Clin. Psych.
Verified
I offer therapy for many difficulties, but I have a special interest in providing therapy for anxiety, depression, trauma, and issues of self-worth. My work in the NHS has given me rich experience of working with a wide variety of clients, who each bring their own unique experiences. I consider it of utmost importance then, to get to know you and to understand your individual needs and goals for therapy.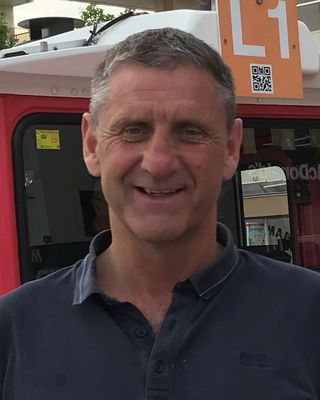 Lee Rowland
Counsellor, MBACP
Verified
I am a trusted Psychodynamic/CBT Therapist. I have helped many break through the obstacles holding them back; Life's too short to be unhappy, unsure or unfulfilled. Let me help you learn and develop better ways to handle the issues that are standing in the way of your goals. I am proficient in issues including, Early Life Experiences, ADHD, Addiction, Alcohol/Drug issues, OCD/Phobias, Anxiety/Depression, Work Related Stress, PTSD, Autistic Spectrum, Bereavement, Anger Management, Domestic Violence, Panic Disorder.
---
See more therapy options for
---
How can I find a therapist in LL12?
Search for nearby therapists or counsellors by inputting your city, town, or suburb; or postcode; or a provider's name into the search bar. From there, you can filter providers by the issues they treat, cost, insurance, gender, and other factors to find providers who are well-suited to your needs. To navigate between locations within the same country, enter a new city or postcode into the search bar.
Learn more about
how to find a therapist
.
Is online therapy a good option?
Therapy conducted
online
or over the phone can be just as effective as in-person therapy, as long as there is a strong alliance between the client and the therapist. To find a therapist who provides telehealth services to clients in your area, click "Online Therapy" on the directory homepage and search by your city or town or your postcode.
What's the difference between a psychologist, a therapist, and a counsellor?
Therapists, psychologists, and counsellors are all licensed mental health professionals. In many countries, psychologists have earned a doctoral degree. The terms "therapist" and "counsellor" are used somewhat interchangeably, but generally therapists offer longer-term, mental health care, while counsellors offer shorter-term care that may focus on one domain, such as marriage, career, or academic challenges.
What type of therapist is right for me?
Clients should consider factors such as insurance coverage and their primary reason(s) for seeking therapy to determine the type of professional best suited to their needs. Someone struggling with mental health challenges such as depression or anxiety, for example, may wish to seek out a clinical psychologist or therapist, while someone navigating career obstacles or marital upheaval may benefit from seeing a counsellor who can offer short-term, targeted support.
Is everyone in the Psychology Today Therapy Directory a licensed therapist?
The Psychology Today directory lists providers who offer legitimate mental health services to the public, including psychologists, psychiatrists, social workers, and counselors. Many have been licensed by the country where they practice; providers whose license or primary credential has been
verified by Psychology Today
are signified by a "Verified" symbol. Some clinicians or organizations provide services for which their state or country does not offer licenses, such as pastoral counselling. They may be selectively included without the "Verified" seal.
What type of therapy is right for me?
The
type of therapy
best suited to a particular individual depends on several factors, including their primary reason for seeking therapy, their preferred timeline (some therapy types last for a set number of sessions, while others are open-ended), and their personality and preferences—some may prefer a more structured approach. For many individuals, multiple types of therapy could provide a good fit.
Is online therapy cheaper than in-person therapy?
Many therapists charge the same amount for online therapy as they do for in-person therapy—though clients may still find this cost-effective if it cuts down on their transportation costs. Health insurance plans often offer equivalent coverage for online and in-person therapy; indeed, in many places, they are legally required to do so. Text-based or on-demand therapy apps may be cheaper than traditional one-on-one psychotherapy; however, the practice may be less effective and is not likely to be covered by insurance.