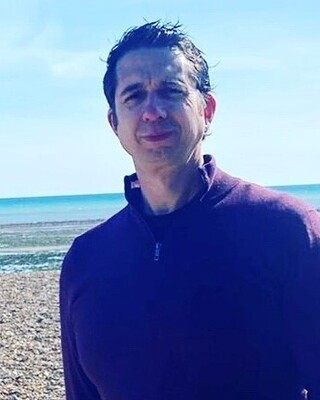 Jerry Ramsden (Dip.couns)
Fully DBS checked and approved. My clients are looking for support with burnout, insomnia, anger, phobias, anxiety, depression, trauma, bereavement, PTSD, panic attacks and/or eating disorders. I use a variety of approaches to address my clients unique needs. Many successful treatment plans will utilise a foundation of Cognitive Behavioural Therapy, then quickly move toward a tailored treatment plan and approach that includes tools to help sustain the growth experienced in regular therapy. Clients may also require 24-hour service to clients including crisis management. My approach is gentle, compassionate and empathetic.
01903 947061
Office is near:
Worthing
BN11
& Online
---
See more therapy options for
---
Medication Management Counsellors
What are the most effective ways to manage medications?
One of the most effective ways a patient can
manage their medications
is to keep a list of each drug and dosage they take. Such a list can be helpful in keeping to their schedule and can also be something they bring to their psychiatrist or other physician so that the healthcare provider has a clear picture of what they're taking and in what quantity. Using a pill organiser can be useful for memory and organisation. Patients should discuss their medications and their effects at every appointment.
What are the risks if medications are not managed properly?
A suboptimal approach to medication management can lead to potentially harmful health outcomes. Most psychiatric drugs have side effects, and if a patient is not aware of them, they may seek additional medical help or over the counter or prescription drugs to treat the side effects, which may have its own side effects, a process called "prescription cascade." Another risk to disorganisation is that a psychiatrist without full knowledge of a patient's regimen could prescribe a medication that should not be mixed with a patient's existing drugs.
What's the best way to encourage someone to get help managing their medications?
It's helpful to express concern and love for the person while framing medication management as a tool for improving their life and avoiding dangerous side effects. Offering specific examples of an individual's failure to properly manage their medication regimen should be done with compassion and with empathy. It may be useful to break management down into parts, and there are several apps that can be used to organize which drugs are ingested, when they need to be refilled, and how they should be stored.
Are there natural treatments that can replace medications?
While there are many medications that can be vital to mental health, there are some natural lifestyle changes that can help reduce the need for drugs. Regular exercise, good sleep habits, a healthy diet, and therapy can all go a long way in symptom relief. Psychiatric medications typically treat symptoms but do not necessarily treat the cause of the condition. Many clinicians consider medications an adjunct to treatment rather than a treatment in and of itself.