Dee-May Counselling
Counsellor, MBACP
Verified
Hello, my name is Desrea I provide integrative, person centred therapy to clients from all backgrounds. I will listen and provide non-judgemental therapy to help you work through your difficulties. I acknowledge that life can be overwhelming, my goal is to support you and help you unravel painful issues from the past and present. I will make sure that the tools I provide are tailored specifically for your needs. Using these tools, you will be able to explore how you can achieve a sense of well-being and liberation. I offer non-directive therapy where you will feel supported, and achieve a sense of growth.
01746 331096
Wolverhampton
WV3
& Online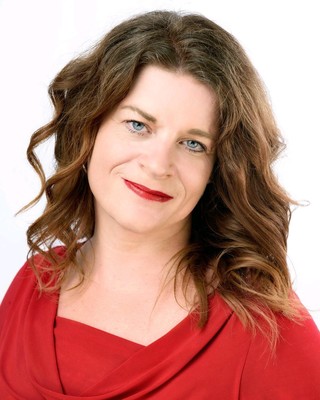 Mel Riley
Psychotherapist, MBACP Snr. Accred
Verified
Hello, if you would like someone to talk to then maybe I can help, take a look around my profile/website and if you think I might be good fit for you get in touch. I know its not easy showing up to see someone you have never met so I'll do my best to make the process as friendly and informal as possible. If you would rather walk & talk or have creative therapies that's OK too. I offer online for those who are further afield. For those visiting my therapy dog River is here too, (if required) to help you feel at home. I aim to call back the same or next day.
01922 663716
Wolverhampton
WV1
& Online
Dr Sophie Gwinnett
Psychologist, HCPC - Clin. Psych.
Verified
My name is Sophie and I am a clinical psychologist with over 20 years experience working in the NHS and private sector. Trained in a variety of evidence based therapies including CBT and EMDR, I deliver individually tailored interventions that enable people to experience lasting, meaningful change in their lives. Within the private sector I work with adults with a range of psychological difficulties including anxiety, depression, OCD, trauma, grief, health issues and relationship difficulties. I also spent many years working in the NHS with people affected by changes in their health, including persistent pain and cancer.
01922 214818
Wolverhampton
WV8
& Online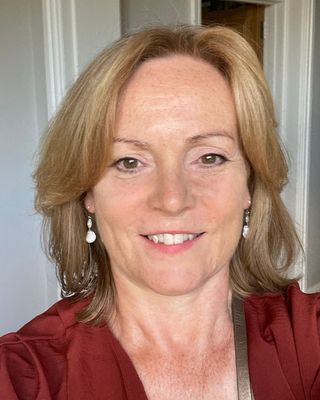 Kind Minds Counselling
Counsellor, MBACP
Verified
Are you struggling to make sense of the complex and confusing mix of emotions you're experiencing? At the core of my counselling practice is the belief that, although it may not feel like it right now, you are the expert on you. We'll work together to unpack these emotions, taking a good look at what is going on for you to really understand your specific and unique situation.
01902 953436
Wolverhampton
WV6
& Online
Waitlist for new clients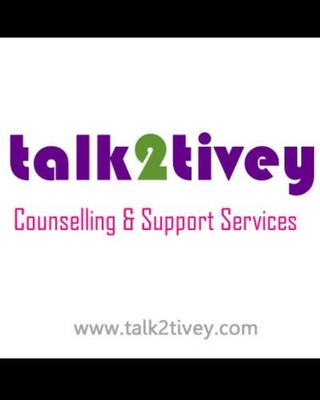 talk2tivey counselling & clinical supervision
Counsellor, MBACP
Verified
Hi you'v already taken your first major step by looking for a counsellor, let me help you on the rest of you journey, my names mike and I'm an integrative counsellor with over 15 years experience working with adults and young people. I can offer 1-2-1 sessions, Skype/ FaceTime and walk and talk sessions. Contact me for free 30 min phone consultation to make sure your happy to work together to get you where you want to be
01902 925630
Office is near:
Wolverhampton
WV10
& Online
Waitlist for new clients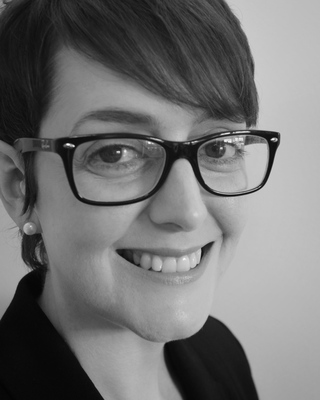 Teresa Lewis
Counsellor, MSc, MBACP Snr. Accred
Verified
Teresa Lewis is a Senior Accredited psychotherapist with the British Association for Counselling and Psychotherapy (MBACP Snr. Accred). Qualified in 1995, Teresa has been providing counselling and psychotherapy treatment for nearly 30 years. Teresa has completed over 30,000 therapy sessions and has successfully dealt with a wide range of issues from anger management to health anxiety. Teresa holds a masters degree in counselling and psychotherapy and is also a qualified EMDR practitioner and accredited mindfulness teacher.
01902 827808
Wolverhampton
WV1
& Online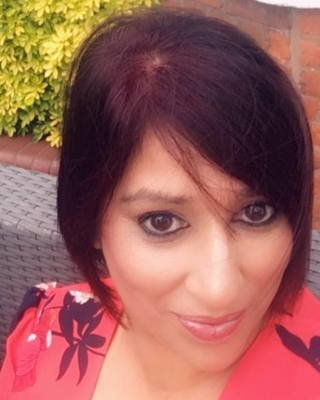 psychlarity Consultancy
Psychotherapist, MA, MUKCP
Verified
Welcome to my profile. I am fortunate to have worked across a range of contexts as well as extensive experience with a numerous clients. As a consultant family and systemic psychotherapist with 25 years experience I specialise in parental alienation, reunification, complex trauma and ptsd, couple therapy, family therapy, eating disorders, child and adult mental health, relationship difficulties, addiction including porn, sex and betrayal. I provide therapy for child to parental violence and repair family systems. Alongside working with courts, solicitors, social care, individual clients I also provide coaching and supervision.
01902 973074
Wolverhampton
WV6
& Online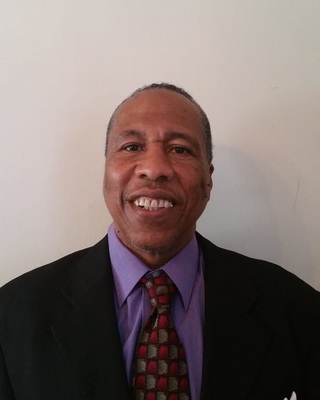 Richard Majors
Psychologist, PhD, HCPC - Couns. Psych.
Verified
My Primary mission is to provide services that address the psychological and mental health needs of children, adults and families from both mainstream groups and multicultural communities, who have been historically under-represented in gaining access to mental health or excluded altogether to services because of their race, gender, class, sexual orientation or disability. Dr Majors is a former Clinical Fellow and Post Doctorate at Harvard Medical School. He is also an honorary professor, counselling psychologist and a Fellow for the British Psychological Society (BPS) and a registered counselling psychologist HCPC.
07480 486580
Wolverhampton
WV1
& Online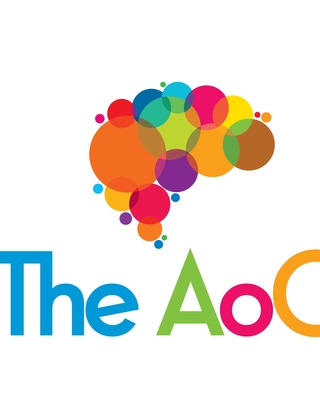 The AoC / The Arts of Change
Counsellor, HCPC-Drama Therap.
Verified
Creative Counselling & Traditional Talking Therapy. At The AoC we really want to support you whether you are a family needing emotional help, a couple trying to save their relationship or an individual looking for professional counselling/therapy in order to work through and heal psychological or social difficulties. If you cannot travel to us we can support you via telephone or video call. We are based in Central Dudley just a few minutes from the town centre and local bus station where we have our own lovely therapeutic rooms and training spaces and provide a fantastic team of registered and qualified therapeutic clinicians.
01384 319264
Office is near:
Wolverhampton
WV14
& Online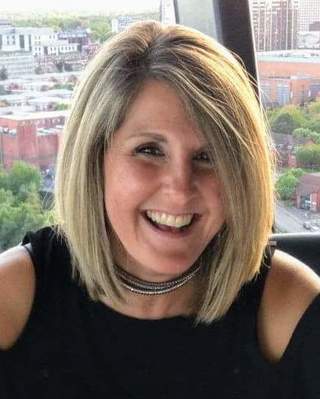 Dr Joanna Saddington
Psychologist, PsychD, HCPC - Clin. Psych.
Verified
Hello, my name is Dr Joanna Saddington. I qualified as a Clinical Psychologist in 2006. Before setting up in private practice I worked in the NHS for 18 years. I am passionate about helping adults, young people, children and families overcome their difficulties. We all know life can be challenging, so it doesn't matter whether a problem is longstanding or is more recent. What is important, is that we work together to try to solve it. I always aim to work in a way that suits the individual and their needs, as well as aiming to deliver therapy empathetically and without judgment.
01543 220373
Office is near:
Wolverhampton
WV14
& Online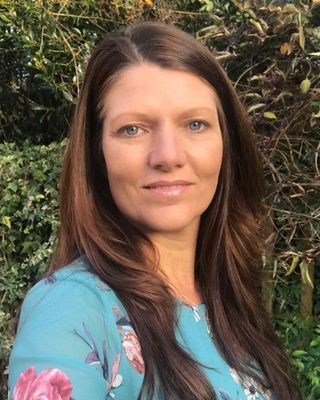 Nicole Hampton
Psychologist, MSc, HCPC - Clin. Psych.
Verified
Do you feel like you are going around in circles, struggling to find solutions to recurrent difficulties or unhealthy patterns? Are you struggling to overcome a difficult life event or series of events from your past? Do you feel bogged down by day-to-day stressors, or demands in your work or home life? Do you feel particularly anxious or low in mood? Do you feel misunderstood or frustrated by your circumstances? Do you just want someone to listen to how you feel? Someone who will work with you to support you to understand the difficulties you are having and develop strategies to break free from the weight of the emotional baggage?
0121 312 1682
Office is near:
Wolverhampton
WV1
& Online
Kind Minds Counselling
The AoC / The Arts of Change
Nicole Hampton
Jonathan Livingstone
Suzanne Tibbetts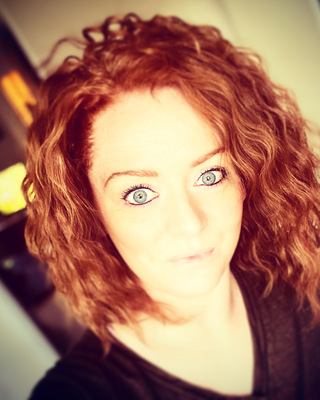 Dr Leanne Tomkins
Psychologist, HCPC - Clin. Psych.
Verified
Hello! I am a qualified Clinical Psychologist experienced in working with adults, children and families using a wide range of psychological approaches. I work one to one with adults and children of all ages offering evidence based therapy for a wide range of emotional and mental health difficulties. I also work with parents and families to support you to understand and make sense of any emotional well-being concerns you may have for your child and family. Life can be a challenge for most of us at times for lots of different reasons. Accessing the right support can help you to thrive and improve your emotional 'wellness'.
0121 827 1652
Office is near:
Wolverhampton
WV1
& Online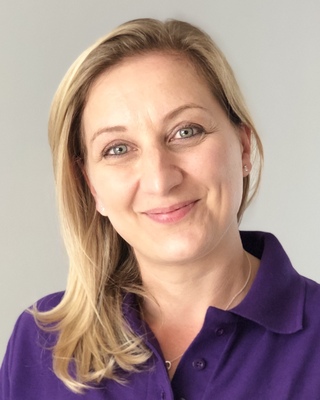 EG Counselling
Counsellor, MBACP
Verified
Are you feeling stressed, lost, confused or anxious? These feelings may be a result of a traumatic event, pressures from work, family difficulties, addictions, obsessions or trauma. With busy lives, responsibilities and often with others depending on us, we often dismiss our feelings or fail to understand why we feel, the way we do. I offer a safe place where we can focus on you and we will work together using a therapeutic model that meets your needs. I can offer flexible appointments that fits in with your schedule and if you work shifts we can offer flexible sessions.
01902 943030
Office is near:
Wolverhampton
WV10
& Online
---
See more therapy options for
---
Gambling Counsellors
How do gambling rehabilitation programs work?
There are both inpatient and outpatient rehabilitation programs. However, for some individuals, an outpatient facility may not offer enough hands-on care, and for other individuals, an inpatient facility may be too much. Both types of care have knowledgeable health professionals including physicians (in the case of residential programs), psychologists, counselors, psychotherapists, and recovered mentors.
How do gambling 12-step programs combined with psychotherapy work?
Abstinence and maintenance are key for 12-step gambling disorder programs. Individuals in a 12-step group rely on each other for support and accountability. In addition, there is often a spiritual element to these programs, whereby belief in a higher power can help the individual overcome their tendencies. If an individual genuinely wants to cease gambling, attending a 12-step program along with regular psychotherapy can be highly effective.
How long does therapy take for gambling disorder?
Recovering from
gambling disorder
takes time and effort. There's no precise timeline for treatment, but a person can see change if they stick with therapy and if they have the will and desire to stop. Treatment for gambling disorder requires honesty in therapy, a commitment to understanding triggers, as well as the development of coping skills. Making lifestyle changes is also important, such as staying away from lotteries, online gambling, and casinos.
Is relapse a problem for those with a gambling disorder?
Gambling disorder is often chronic and can be life-long; therefore relapse may present a problem for some individuals. But effective treatment can bring a person's life under control. To remain healthy and on track, the individual may need to regularly check in with their support group or psychotherapist. Frequently refreshing their tools of recovery can be helpful.