Waitlist for new clients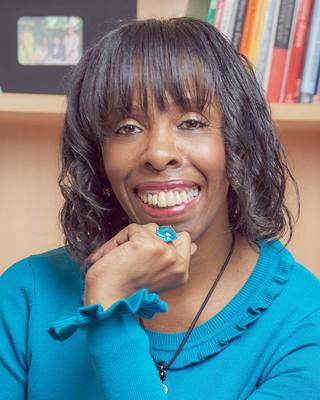 Mo Perkins
Psychotherapist, MA, MUKCP
Verified
Are you wondering what's happened to the happy family life you once had? Do you feel frustrated with your child's challenging behaviour? Is there something going on in your own life or your intimate relationship that you know is impacting your children and getting in the way of the happy life you deserve? So what's critical for you to resolve right now and what's going to happen if you don't get this sorted?
01922 214708
Wolverhampton
WV8
& Online
Waitlist for new clients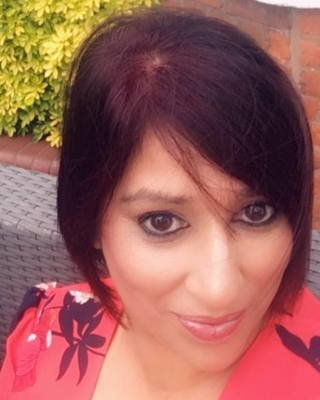 psychlarity Consultancy
Psychotherapist, MA, MUKCP
Verified
Welcome to my profile. I am fortunate to have worked across a range of contexts as well as extensive experience with a numerous clients. As a consultant family and systemic psychotherapist with 25 years experience I specialise in parental alienation, reunification, complex trauma and ptsd, couple therapy, family therapy, eating disorders, child and adult mental health, relationship difficulties, addiction including porn, sex and betrayal. I provide therapy for child to parental violence and repair family systems. Alongside working with courts, solicitors, social care, individual clients I also provide coaching and supervision.
01902 973074
Wolverhampton
WV6
& Online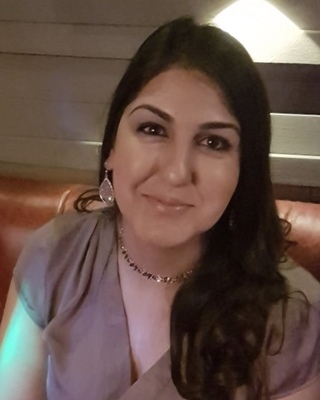 Hardeep Bhogal
Psychotherapist, MSc, MBACP
Verified
As an accredited and registered therapist, I am passionate about the work I deliver; ensuring I engage in regular training and supervision as well as adhering to BACP ethical guidelines for good practice. I offer both long term and short term therapy depending on your needs. I have extensive experience in the voluntary sector, NHS and through private practice where I work with a range of differing issues. I specialise in domestic abuse, trauma, anxiety, depression and relationship issues or family conflict.
01902 928635
Wolverhampton
WV4
& Online
Waitlist for new clients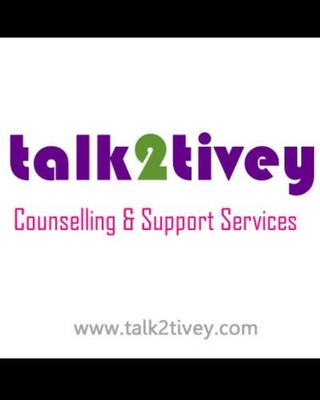 talk2tivey counselling & clinical supervision
Counsellor, MBACP
Verified
Hi you'v already taken your first major step by looking for a counsellor, let me help you on the rest of you journey, my names mike and I'm an integrative counsellor with over 15 years experience working with adults and young people. I can offer 1-2-1 sessions, Skype/ FaceTime and walk and talk sessions. Contact me for free 30 min phone consultation to make sure your happy to work together to get you where you want to be
01902 925630
Office is near:
Wolverhampton
WV10
& Online
Waitlist for new clients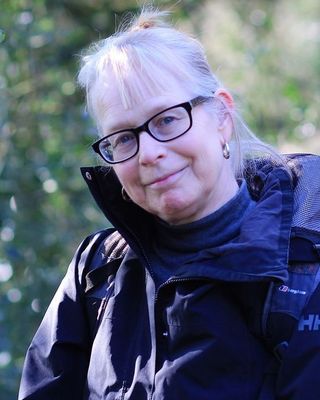 Melanie Jayne Whyatt
Counsellor, MA, MBACP
Verified
Struggling to get through each day? Feeling anxious and scared in these uncertain times? Facing difficulties in your relationships? Have you experienced grief or loss? No-one gets through life unscathed. It's normal to feel distressed, overwhelmed or stuck. I have plenty of life experience as well as professional training so you can trust me to talk about anything that's troubling you. I'll meet you with warmth and kindness because I know that when you are heard and understood and accepted for who you are you can make changes that are right for you.
01902 906553
Wolverhampton
WV6
& Online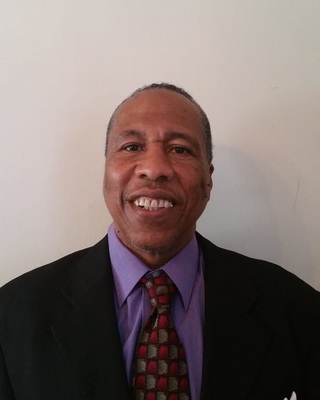 Richard Majors
Psychologist, PhD, HCPC - Couns. Psych.
Verified
My Primary mission is to provide services that address the psychological and mental health needs of children, adults and families from both mainstream groups and multicultural communities, who have been historically under-represented in gaining access to mental health or excluded altogether to services because of their race, gender, class, sexual orientation or disability. Dr Majors is a former Clinical Fellow and Post Doctorate at Harvard Medical School. He is also an honorary professor, counselling psychologist and a Fellow for the British Psychological Society (BPS) and a registered counselling psychologist HCPC.
07480 486580
Wolverhampton
WV1
& Online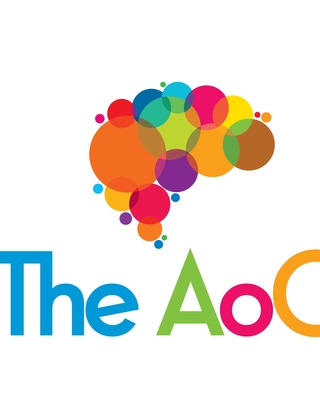 The AoC / The Arts of Change
Counsellor, HCPC-Drama Therap.
Verified
Creative Counselling & Traditional Talking Therapy. At The AoC we really want to support you whether you are a family needing emotional help, a couple trying to save their relationship or an individual looking for professional counselling/therapy in order to work through and heal psychological or social difficulties. If you cannot travel to us we can support you via telephone or video call. We are based in Central Dudley just a few minutes from the town centre and local bus station where we have our own lovely therapeutic rooms and training spaces and provide a fantastic team of registered and qualified therapeutic clinicians.
01384 319264
Office is near:
Wolverhampton
WV14
& Online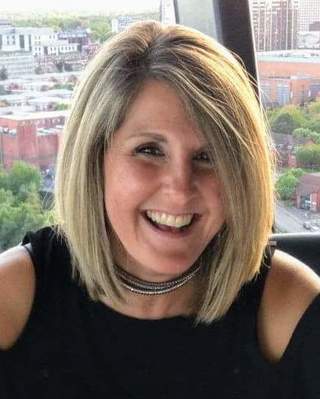 Dr Joanna Saddington
Psychologist, PsychD, HCPC - Clin. Psych.
Verified
Hello, my name is Dr Joanna Saddington. I qualified as a Clinical Psychologist in 2006. Before setting up in private practice I worked in the NHS for 18 years. I am passionate about helping adults, young people, children and families overcome their difficulties. We all know life can be challenging, so it doesn't matter whether a problem is longstanding or is more recent. What is important, is that we work together to try to solve it. I always aim to work in a way that suits the individual and their needs, as well as aiming to deliver therapy empathetically and without judgment.
01543 220373
Office is near:
Wolverhampton
WV14
& Online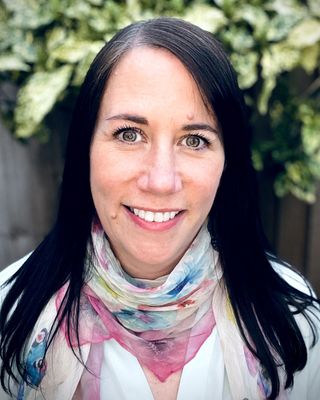 Dr Rebecca Mount
Psychologist, PsychD, HCPC - Clin. Psych.
Verified
Hi there, I'm a qualified Clinical Psychologist with over 20 years of experience of helping children, teens and young adults. I'm guessing that if you here you are you looking for some answers and support. Answers as to why life feels so difficult, overwhelming and worrying right now. Support to overcome the challenges you are facing so that life can once again feel more joyful. You may feel this way about yourself or your child. I can help you to understand what is going on and offer support to make positive moves forward towards a more joyful life. If you are struggling, please reach out and I look forward to speaking to you soon.
01386 574228
Office is near:
Wolverhampton
WV1
& Online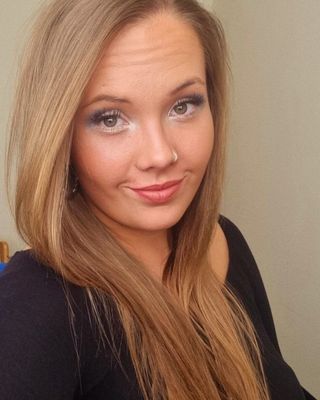 Peace of Mind Wellbeing
Psychotherapist, MSc, MBABCP
Verified
Peace of Mind Wellbeing offers therapeutic support and mental health intervention to Children, Young People and Adults, presenting with psychological difficulties such as Depression, Anxiety, OCD, PTSD, Social Anxiety, Specific Phobias, Childhood Trauma, Relationship difficulties and Low Self Esteem. Peace of Mind Wellbeing also offers couples therapy and family therapy, alongside training packages to other professionals, family and friends, to support their understanding of different psychological difficulties, how they present and how they can appropriately offer their support.
Office is near:
Wolverhampton
WV1
& Online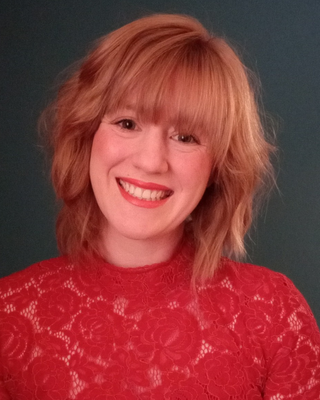 Katie Woodland
I help people who have been struggling with moderate/severe levels of stress, depression or anxiety so that you can quickly go from a place of fear, hopelessness and desperation to one of calm, relaxation and inner peace. The only problem is you've been treated poorly by past mental health professionals, tried a million things before which haven't worked and are starting to believe that you cannot be fixed... Unlike most traditional methods, the intensive holistic therapeutic programme (IHTP) targets all aspects of your life; past, present and future so that you can experience life truly free from mental illness - forever.
01952 780287
Office is near:
Wolverhampton
WV1
& Online
The AoC / The Arts of Change
Dr Rebecca Mount
Katie Woodland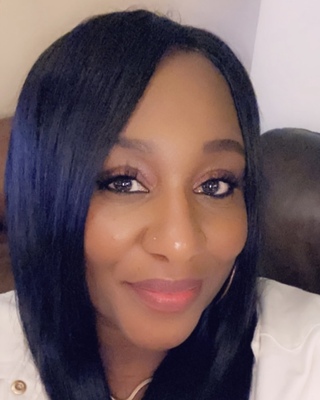 Michelle Riviere
Counsellor, MBACP
Verified
Hello, thank you for taking the time to read my profile. My name is Michelle, and I am a registered integrative counsellor, I have over 10 years' experience in building self-esteem and confidence as well as working with children and families. Are you currently struggling? Or feel like life is overwhelming you? If you are feeling sad, anxious. Lonely, stuck or need help moving forward from hurt or have experienced trauma? Maybe you are in a relationship and have issues with commitment or infidelity and would like couples counselling?
0121 803 9278
Office is near:
Wolverhampton
WV1
& Online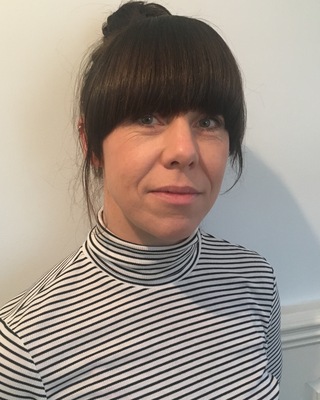 Ruth Proud
Psychotherapist, COSRT Accred
Verified
As an accredited Sexual and Relationship Psychotherapist I specialise in working with individuals and couples experiencing difficulties with their relationships, sexual function, sexuality and gender. I consider a client's relationship or sexual problems in terms of their individual context and background. My aim is to work therapeutically with clients in achieving relationship, personal and sexual wellbeing whatever that may look like.
01543 396887
Office is near:
Wolverhampton
WV1
& Online
---
See more therapy options for
---
Emotionally Focused Counsellors
Who is emotionally focused therapy for?
Emotionally focused therapy (EFT
) is for couples who are emotionally distressed, stuck in an unsatisfying relationship pattern or feeling deeply alienated. They may even believe the relationship is beyond repair. Very often, the partners display intense anger, fear, grief, loss of trust, or a sense of betrayal in the relationship. In addition, EFT is helpful to couples and individuals who have difficulty expressing emotions and those who have trouble regulating emotions.
Why do people need emotionally focused therapy?
People need emotionally focused therapy because the need for others is built into the brain, but the pressures of daily life can erode feelings of love, and couples often do not have the skills to find their way back to the comfort of each other. Instead, they may be stuck in repetitive patterns of anger, fear, grief, loss of trust, or a sense of betrayal. Emotionally focused therapy regards such strong negative feelings as expressions of protest over the loss of connection and turns them into pathways of reconnection.
What happens in emotionally focused therapy?
Over the course of eight to 20 weekly sessions, couples de-escalate their negative emotional reactivity to one another so that they can listen to each other and be responsive to each other's needs. Then the deep emotional and physical bond is restored, giving partners a sense of comfort and security, which they can use to solve whatever problems come their way. The therapist plays an active role, helping partners understand how anger and withdrawal are actually misguided cries for connection.
What problems does emotionally focused therapy treat?
EFT is designed to help couples stuck in dysfunctional relationship patterns regain closeness and rebuild their relationship. Typically, such couples experience considerable distress, with partners feeling alienated and distrustful of one another, not certain their relationship can survive. EFT is also helpful to individuals experiencing attachment-related fears of loss; it helps them learn to use their fears as a way of eliciting the closeness they desire.