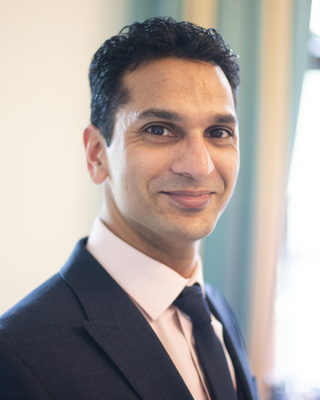 Dr Omar A. Kowlessar
Psychologist, PsychD, CPsychol
Verified
I am proficient in Cognitive Behavioural Therapy (CBT), Mindfulness-based Cognitive Therapy (MBCT), Acceptance and Commitment Therapy (ACT), Mentalisation-based Therapy (MBT) and Eye Movement Desensitisation and Reprocessing (
EMDR
).
I have over 18 years experience of working in the area of Adult Mental Health, working with males and females across the entire life span cycle (teenagers to older adults) treating a variety of mental health difficulties, ranging from common mental health problems (depression, anxiety disorders) to severe and enduring mental health difficulties (psychosis, personality disorders). I currently work as a Chartered Consultant Clinical Psychologist and run a private therapy practice out of my office in Warrington (Cheshire) where I provide a range of services to the public. Please have a look at my clinic pictures.
James Hampson
Psychologist, HCPC - Clin. Psych.
Verified
These psychological approaches include, Cognitive Behavioural Therapy (CBT), Acceptance and Commitment Therapy (ACT), Cognitive Analytic Therapy (CAT) and Eye Movement Desensitisation and Reprocessing (
EMDR
).
I am a Chartered Clinical Psychologist with 10 years' experience working with adolescents, adults and older adults. I am skilled in working with the following presentations: depression, generalised anxiety, social anxiety, OCD, PTSD, panic, health anxiety and phobias. In addition to my private therapy practice, I also work as a clinical psychologist in the NHS offering supervision and CPD to other clinicians.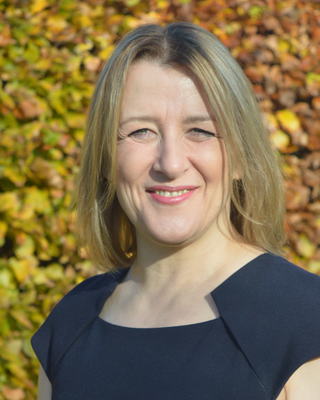 Dr Liddy Carver
Counsellor, PhD, MBACP Accred
Verified
Online Counselling/Psychotherapy available via Zoom or Skype. Based in Warrington,Cheshire, I am a highly qualified therapist with a PhD in Counselling and MSc in Clinical Counselling. As an experienced BACP Registered and Accredited Person-Centred Counsellor and Psychotherapist, I provide a safe, professional and confidential talking therapy service for individuals, couples and families. My work is influenced by the Person-Centred Approach based on acceptance, empathy and genuineness. I am also a qualified practitioner in
EMDR
(Eye Movement Desensitisation and Regulation) and a Clinical Supervisor trained at postgraduate level.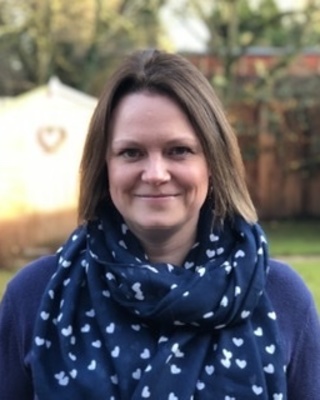 Hannah Lloyd
Psychotherapist, MSc, MBABCP
Verified
I am an experienced
EMDR
practitioner and I am currently training to be a Mindfulness Based Cognitive Therapy teacher.
Hi, I'm Hannah. I have worked in mental health services for over 18 years. I enjoy working with clients to help them understand the development and maintenance of their current difficulties, so that it is possible to make meaningful changes using evidence based CBT strategies or
EMDR
. I incorporate mindfulness and compassionate approaches into my clinical work. I aim to provide a compassionate, non judgmental, therapeutic environment to clients and understand how difficult it can be to reach out for support. I will do my best to help you feel comfortable and at ease whilst helping you to achieve your goals.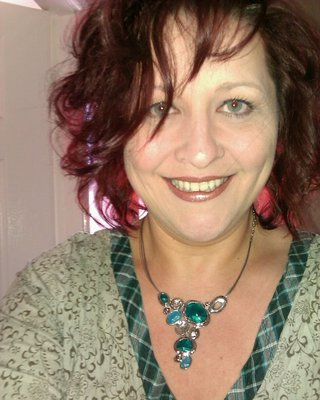 Sharon Pritchard
Psychotherapist, MSc, MBABCP
Verified
I am an experienced cognitive behaviour therapist,
EMDR
practitioner and counsellor. I offer individual therapy, working with anxiety and mood disorders, using Cognitive Behaviour Therapy (CBT),
EMDR
and Counselling in Northwich, Cheshire. I qualified at Keele University with a BSc (Dual Hons.) degree in Psychology and Criminology and subsequently studied for the Post-graduate Diploma in Counselling, passing at Masters level, and the MSc in Cognitive Behavioural Therapy at The University of Chester. I trained with Dr Michael Paterson to Level 4 in
EMDR
in 2015.
01606 533441
Office is near:
Warrington
WA1
& Online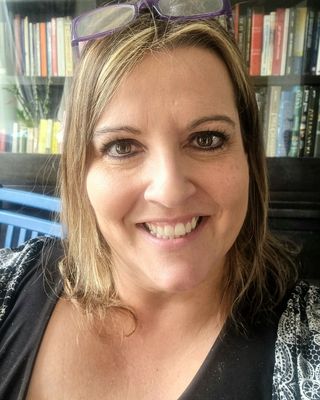 Caroline Reed
Psychotherapist, MA, MBACP
Verified
I qualified with MA in Clinical Social Work from the Ohio State University, and my interest in trauma and PTSD led me to continue my studies and gain post-masters qualifications in
EMDR
from the United States.
When we are struggling and in pain, the need to be heard, understood, to be appreciated and valued is crucial to our healing. I have over 25 years experience working with families, couples, individuals and groups with mental health concerns and/or addictions. I work collaboratively alongside you, providing guidance on your journey towards healing. You know your strengths, areas for personal growth and your feelings. I know how the mind works, about how to push through barriers that hold you back, about recovery and healing. Together we will embark on a journey that is beneficial to you.
0161 524 1294
Office is near:
Warrington
WA1
& Online
Dr Olivia Partridge
Psychologist, HCPC - Clin. Psych.
Verified
You may be struggling with anxiety, low mood, self-esteem, intrusive images, or your relationships. You may be unsure why you are experiencing difficulties, or you may not know how to make any changes. I work in a compassionate and reflective approach, supporting people to make sense of what they are struggling with, often in the context of previous experiences, and move towards change. Depending on difficulties, I draw primarily on principles from Eye Movement Desensitisation and Reprocessing Therapy, Compassion Focussed Therapy, and Cognitive Analytical Therapy.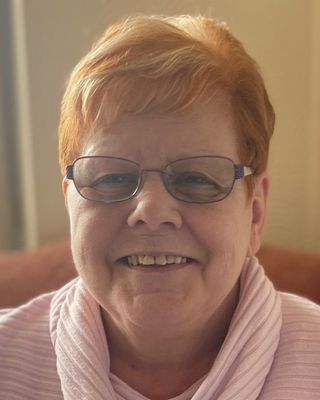 EJD Counselling
Counsellor, MNCS Prof Accred
Verified
Do you feel you are being bullied and don't know where to turn? Are you feeling anxious, stressed, depressed, guilty or embarrassed? I can help you. I offer you a safe, warm, non-judgemental space where you can be heard. By sharing your story, together, we can explore and understand your feelings, and learn to overcome the barriers which are limiting your happiness. My name is Elaine and I am an Integrative Counsellor.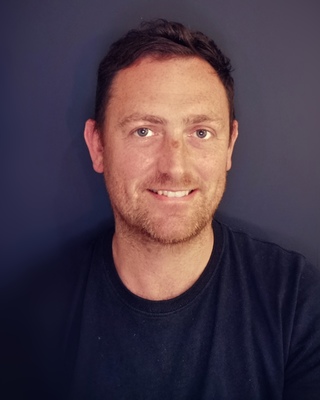 Dr Graham Simpson-Adkins
Psychologist, PsychD, HCPC - Clin. Psych.
Verified
I aim to support any adult, child, young person, family or organisation to maximise their potential and effectively manage the difficulties that life often brings. I believe that by building an understanding of your social, emotional, psychological and physical needs, you can be supported to feel safe, ready to cope and able to achieve the goals that matter to you. My aim will be to help you to explore your needs, to better understand the difficulties you face and to provide tailored psychological support, based on a wide range of evidence based interventions to help develop solutions that work for you.
Karen Moore
Counsellor, MBACP Accred
Verified
Are you finding life difficult and looking for help? Are you struggling with changes that you feel are out of your control? Counselling aims to help you deal with and overcome issues that are causing emotional pain or making you feel uncomfortable. Counselling also helps you build a deeper relationship with yourself and others.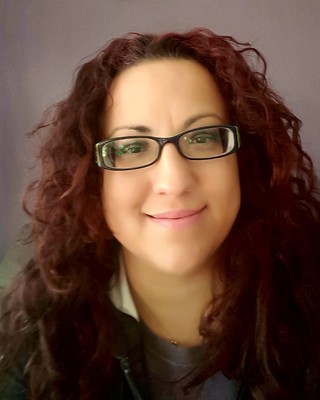 Carmen Marin
Psychotherapist, MSc, MBACP Accred
Verified
Hello! My name is Carmen and I am working as a private practitioner. I worked before in schools, drug and alcohol rehab and occupational health (EAP and assessments). I'll work with you in a way that will enable you to discover yourself, maybe the difficulty which probably causes you distress, increase your motivation and hopefully change your life in better. We can talk about what it is happening now but also we can address aspects from your past which are just on 'pause' at the minute but they 'creep' out whenever they want. Usually my sessions are based on your needs, purpose and action.
01744 413385
Office is near:
Warrington
WA1
& Online
Dr Omar A. Kowlessar
Dr Olivia Partridge
Carmen Marin
Joanne Morley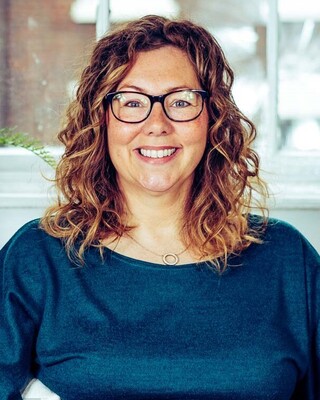 Joanne Morley
Psychotherapist, MBABCP
Verified
I have over 12 years experience of supporting individuals who struggle with managing mental health and wellbeing. I am able to provisionally diagnose and treat individuals using a range of approaches, all with a strong evidence base to support their use in relieving distress however, I aim to treat the person as an individual, adopting an integrative approach to suit their needs.
01923 961432
Office is near:
Warrington
WA1
& Online
---
See more therapy options for
---
EMDR Counsellors
Who is EMDR for?
EMDR
was initially developed as a treatment for individuals with post-traumatic stress disorder (PTSD), for whom memories of a deeply distressing experience can be inadvertently triggered by random everyday events. The procedure has since been applied in the treatment of many other conditions. For example, it is used by some therapists to treat anxiety disorders including panic and phobias, depression, dissociative disorders, eating disorders, obsessive-compulsive disorders, and some personality disorders. It is suitable for adolescents and adults.
Why do people need EMDR?
People need EMDR as a way to manage distressing memories that in some way hamper the ability to function in the present. The procedure is believed to target the way memories are stored in the brain. Evidence indicates that past disturbing experiences cause ongoing distress because they were not adequately processed, and when such memories are triggered in the present, they are accompanied by all the emotions, thoughts, and physical sensations as the initial experience.
What problems does EMDR treat?
First and foremost, EMDR is intended as a treatment for
PTSD
, to defuse distressing memories that intrude on and impair everyday functioning. It is also often used to help those who are subject to
panic attacks
,
phobias
, and other forms of
anxiety
. In addition, EMDR has been used to treat individuals with depression, eating disorders, and personality disorders.
What happens in EMDR therapy?
First the therapist takes an individual's history, and then the therapist and client decide which distressing experience(s) will be the target(s) of the exercise, delivered via a side-to-side visual stimulus requiring lateral eye movements. The client will be asked to activate thoughts, feelings, and any body sensations related to the troubling experience. The eye movements are said to reduce the emotional charge of the memory, so that the experience can then be safely discussed with the therapist and digested, minimising its ability to trigger anxiety.