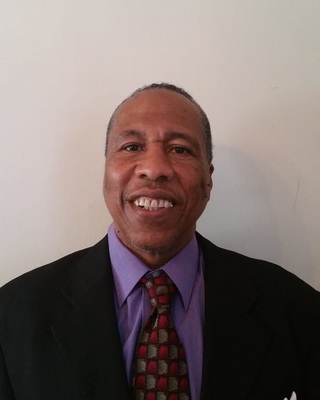 Richard Majors
Psychologist, PhD, HCPC - Couns. Psych.
Verified
My Primary mission is to provide services that address the psychological and mental health needs of children, adults and families from both mainstream groups and multicultural communities, who have been historically under-represented in gaining access to mental health or excluded altogether to services because of their race, gender, class, sexual orientation or disability. Dr Majors is a former Clinical Fellow and Post Doctorate at Harvard Medical School. He is also an honorary professor, counselling psychologist and a Fellow for the British Psychological Society (BPS) and a registered counselling psychologist HCPC.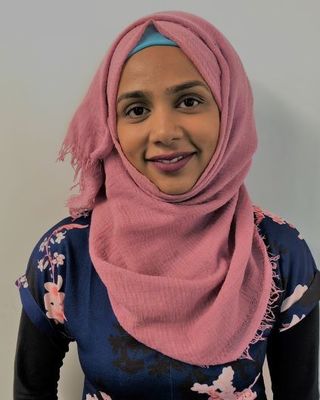 Kolsoma Begum
Psychotherapist, MSc, MUKCP
Verified
I value individual differences, honesty, integrity, finding your own path, standing out from the crowd, connection and relationship. I strongly believe people can be empowered to find their own answers. I know that i am not a fixer and i don't have all the answers, although I might have a suggestion or two. I know that I am ok to sit with people in chaos. I can tolerate stuckness and I am not afraid to be afraid, nor walk into a dark place. My aim as a therapist is to create a space where you can explore your difficulties, develop an understanding of where and how these difficulties arise to enable you to find ways to make changes.
Kimberley Hackett
Counsellor, MSc, MBACP
Verified
Life can involve upsetting, stressful, or traumatic events that can negatively impact how we think, feel, and behave. You may have anxiety and depression, struggle with low self esteem or have suicidal/intrusive thoughts. You may have problems controlling anger or impulsiveness. Maybe your thoughts or feelings are impacting relationships around you, or vice versa.Whatever the circumstance, I can help you understand yourself and others in a safe and non-judgmental space, for new or long term troubles. I also offer coping techniques to reduce intensity/frequency of negative thoughts, images, and physical sensations (panic attacks etc)
Stewart Kunaka
Psychologist, DCounsPsych, HCPC - Couns. Psych.
Verified
Distress in life can bring about: confusion, pain, self-blame, anger, self-blame, isolation, loneliness, negative coping mechanism and many other symptoms. It is important to know that anyone of us can experience mental distress and there are several reasons why this may happen, including: trauma, difficult life events, early life experiences and biological basis. My job is to people make sense of their concerns, and find balance during these difficult times so that they can get to their optimum level of functioning again.
Josh Campbell - Ryse Psychology
Psychotherapist, MSc, MUKCP
Verified
I offer a professional mental health service in counselling and psychotherapy. I am often asked what treatments I can provide, and the answer to this is that it is specific and bespoke to you. Your needs and experiences are unique, and our first meeting will be exploring the best way I can help you move forward. My job is to work with you in a warm, safe and comforting way to help you achieve your goals. Together we'll tailor your therapy so we both understand what we are doing and how therapy can help you. A professional relationship can make all the difference.
0121 728 6537
Office is near:
Walsall
WS1
& Online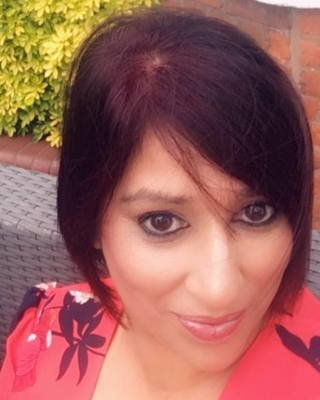 psychlarity Consultancy
Psychotherapist, MA, MUKCP
Verified
Welcome to my profile. I am fortunate to have worked across a range of contexts as well as extensive experience with a numerous clients. As a consultant family and systemic psychotherapist with 25 years experience I specialise in parental alienation, reunification, complex trauma and ptsd, couple therapy, family therapy, eating disorders, child and adult mental health, relationship difficulties, addiction including porn, sex and betrayal. I provide therapy for child to parental violence and repair family systems. Alongside working with courts, solicitors, social care, individual clients I also provide coaching and supervision.
01902 973074
Office is near:
Walsall
WS1
& Online
The Growth & Guidance Clinic
My Name is Letoya Bailey and I consider myself an incredibly grateful person. Every day I get to do work that not only feels meaningful and fulfilling but also, to me, feels like nothing short of a calling. ​ I believe wholeheartedly in the transformative power of the work of therapy and I consider it an honour to be able to support you on your journey. I work with the full range of mental health difficulties, from short term to those that are severe. Emotional struggles present themselves in many ways, for example, Depression, Anxiety and Relationship Difficulties.
0121 285 3639
Office is near:
Walsall
WS1
& Online
Laura Gwilt
Hi, I'm Laura! In a compassionate and authentic setting, my work involves empowering children, young people and adults. Individuals with whom I work with are able to explore their thoughts, feelings and behaviours in a safe environment, leading to improved psychological well-being. I have worked with children, young people and adults who have experienced trauma and abuse, whilst being trained in the treatment of anxiety, depression, and eating disorders. Authenticity and honesty are amongst my main priorities during treatment, ensuring clients leave therapy feeling informed and confident in managing their mental wellbeing.
01564 335976
Office is near:
Walsall
WS4
& Online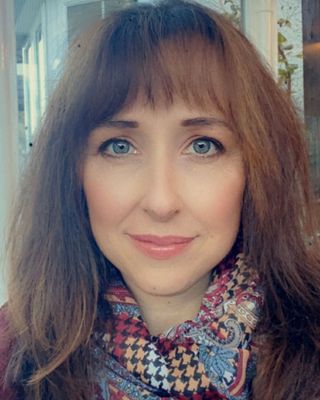 Prohealth Uk
Psychotherapist, MUKCP
Verified
Welcome to ProhealthUK. We are a dedicated team of therapists, counsellors and coahes providing a wide range of services. Our mission is to help you to make changes, be self-empowered and feel more content.
01543 398248
Office is near:
Walsall
WS1
& Online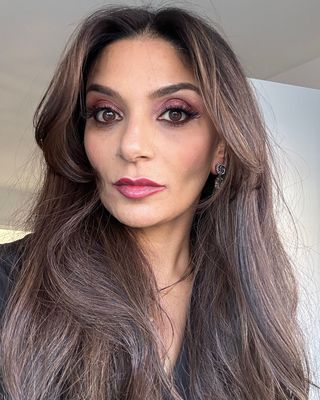 Trauma Informed Psychotherapy - Tranam MBACP
Psychotherapist, MBACP
Verified
I am a trauma informed humanistic integrative psychotherapist, with over 10 years experience working with children and adults. I have been fortunate enough to have a large scope of practise, that has spanned over several years from; university counsellor, working with refugees, medical insurance and NHS settings. I work with a broad range of presenting problems . My training and my approach is rooted in evidence based practices, from neuroscience to somatic practices, as-well as being culturally affirming and solution- focused.
0121 387 3682
Office is near:
Walsall
WS1
& Online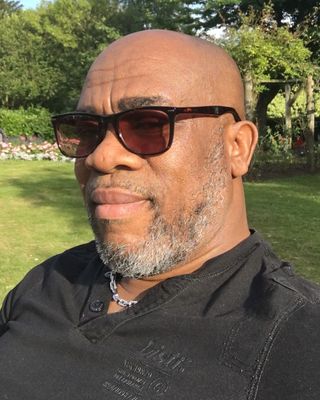 Jo Mbaeru
Counsellor, MBACP
Verified
Thank you for visiting my profile. I am a BACP-registered integrative counsellor with extensive experience. I am trained in person-centred, CBT, Gestalt, and psychodynamic modalities, and I deal with people from all walks of life in a multicultural setting. If you're dealing with grief, relationship issues, poor self-esteem, depression, anxiety, or dread of the future, talking about it and figuring out why you live the way you do and how you're going to go on might help.
01564 334662
Office is near:
Walsall
WS1
& Online
---
See more therapy options for
---
Substance Use Counsellors
How do substance and drug recovery or rehabilitation programs work?
In inpatient programs, individuals live in a facility with other clients in recovery; in outpatient programs, individuals reside at home. These facilities are staffed with healthcare professionals including physicians, nurses, psychologists, counsellors, and psychotherapists. Staff often also includes people who have recovered themselves, serving as mentors and guides. These programs may use abstinence, harm reduction, detoxification, psychotherapy, and other methods.
How do 12-step programs combined with psychotherapy work?
Members of 12-step programs help each other reach abstinence and work to maintain it. These programs promote complete change in the individual's emotional, mental, physical, and even spiritual perspectives. Some programs require that new members attend 90 meetings in 90 days. Many people do attend these programs in conjunction with their work in psychotherapy; the combination of therapy along with 12-step can be extremely effective.
How does harm reduction combined with psychotherapy work?
According to the Substance Abuse and Mental Health Services Administration, harm reduction prevents death, injury, disease, overdose, and substance misuse. People who choose harm reduction for substance use reduce the amount of drugs they consume. It is not abstinence-based like a 12-step program, but combining harm reduction with psychotherapy proves to be effective for many people.
Are there specific medications for substance and drug use?
There are medications approved to treat substance use disorder—such as buprenorphine, methadone, naltrexone, and acamprosate. These medications do help people cope with substance use as well as avoid the problem of relapse. Naltrexone can help reduce cravings, methadone is an opioid medication used to treat severe pain, and acamprosate may help ease symptoms like poor sleep and anxious feelings.