Stewart Kunaka
Psychologist, DCounsPsych, HCPC - Couns. Psych.
Verified
Distress in life can bring about: confusion, pain, self-blame, anger, self-blame, isolation, loneliness, negative coping mechanism and many other symptoms. It is important to know that anyone of us can experience mental distress and there are several reasons why this may happen, including: trauma, difficult life events, early life experiences and biological basis. My job is to people make sense of their concerns, and find balance during these difficult times so that they can get to their optimum level of functioning again.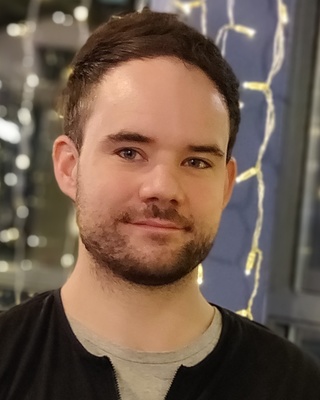 Dr Jeff Arnold
Psychologist, PsychD, HCPC - Clin. Psych.
Verified
I'm a Registered Clinical Psychologist specialising in persistent mood difficulties and traumatic events (PTSD). With regards to trauma, I have expertise in treating single event and chronic trauma and the impacts of these experiences such as flashbacks, extreme emotional distress, reliving and unpleasant physical sensations. I also have significant experience in treating issues such as anxiety and low mood, feeling stuck and alone, and emptiness. I offer a compassionate and sensitive approach that takes account of your unique life story and provides the basis for meaningful change and resolution of your difficulties.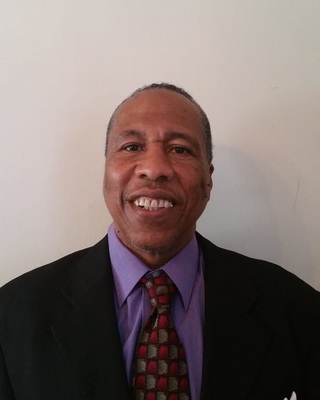 Richard Majors
Psychologist, PhD, HCPC - Couns. Psych.
Verified
My Primary mission is to provide services that address the psychological and mental health needs of children, adults and families from both mainstream groups and multicultural communities, who have been historically under-represented in gaining access to mental health or excluded altogether to services because of their race, gender, class, sexual orientation or disability. Dr Majors is a former Clinical Fellow and Post Doctorate at Harvard Medical School. He is also an honorary professor, counselling psychologist and a Fellow for the British Psychological Society (BPS) and a registered counselling psychologist HCPC.
Kimberley Hackett
Counsellor, MSc, MBACP
Verified
Life can involve upsetting, stressful, or traumatic events that can negatively impact how we think, feel, and behave. You may have anxiety and depression, struggle with low self esteem or have suicidal/intrusive thoughts. You may have problems controlling anger or impulsiveness. Maybe your thoughts or feelings are impacting relationships around you, or vice versa.Whatever the circumstance, I can help you understand yourself and others in a safe and non-judgmental space, for new or long term troubles. I also offer coping techniques to reduce intensity/frequency of negative thoughts, images, and physical sensations (panic attacks etc)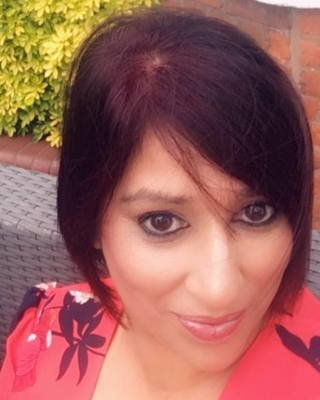 psychlarity Consultancy
Psychotherapist, MA, MUKCP
Verified
Welcome to my profile. I am fortunate to have worked across a range of contexts as well as extensive experience with a numerous clients. As a consultant family and systemic psychotherapist with 25 years experience I specialise in parental alienation, reunification, complex trauma and ptsd, couple therapy, family therapy, eating disorders, child and adult mental health, relationship difficulties, addiction including porn, sex and betrayal. I provide therapy for child to parental violence and repair family systems. Alongside working with courts, solicitors, social care, individual clients I also provide coaching and supervision.
01902 973074
Office is near:
Walsall
WS1
& Online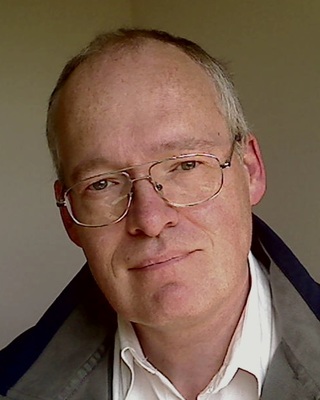 Pieter Vroom
Psychotherapist, MSc, MBACP
Verified
Thank you for reading my profile. Counselling is a talking therapy, allowing you to work through issues that are affecting you and change your life for the better. It is based on a personal, empathetic, non-judgemental relationship between you and the counsellor. Within this relationship you can explore what is going on in your life, gain insight into your feelings, and better understand your behaviours and thinking patterns. This can help you to come to terms with past experiences, develop better ways of coping, help overcome depression or anxiety, and challenge and change unhelpful ways of thinking.
07704 154400
Office is near:
Walsall
WS4
& Online
Josh Campbell - Ryse Psychology
Psychotherapist, MSc, MUKCP
Verified
I offer a professional mental health service in counselling and psychotherapy. I am often asked what treatments I can provide, and the answer to this is that it is specific and bespoke to you. Your needs and experiences are unique, and our first meeting will be exploring the best way I can help you move forward. My job is to work with you in a warm, safe and comforting way to help you achieve your goals. Together we'll tailor your therapy so we both understand what we are doing and how therapy can help you. A professional relationship can make all the difference.
0121 728 6537
Office is near:
Walsall
WS1
& Online
The Growth & Guidance Clinic
My Name is Letoya Bailey and I consider myself an incredibly grateful person. Every day I get to do work that not only feels meaningful and fulfilling but also, to me, feels like nothing short of a calling. ​ I believe wholeheartedly in the transformative power of the work of therapy and I consider it an honour to be able to support you on your journey. I work with the full range of mental health difficulties, from short term to those that are severe. Emotional struggles present themselves in many ways, for example, Depression, Anxiety and Relationship Difficulties.
0121 285 3639
Office is near:
Walsall
WS1
& Online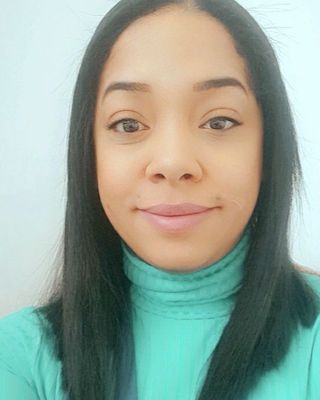 Michaela Probert
Counsellor, MBACP
Verified
Feeling low or overwhelmed? Not quite sure what's wrong but not quite yourself? Or do you have a specific issue in your life? If you feel spending sometime talking might help contact me. As a counsellor I will provide you with the opportunity to be truly listened to in a safe confidential space. Offering compassion and being non-judgemental I will support you in a process of exploration and reflection. Helping connect you to your own inner strength so together we can progress on your journey to achieving your goals.
01384 437227
Office is near:
Walsall
WS1
& Online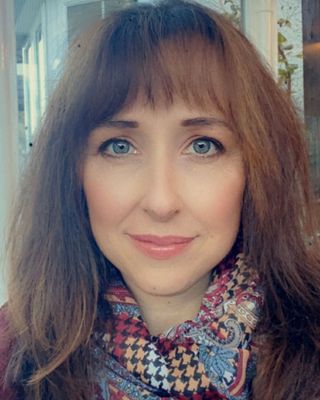 Prohealth Uk
Psychotherapist, MUKCP
Verified
Welcome to ProhealthUK. We are a dedicated team of therapists, counsellors and coahes providing a wide range of services. Our mission is to help you to make changes, be self-empowered and feel more content.
01543 398248
Office is near:
Walsall
WS1
& Online
Samantha Bagshaw
Psychotherapist, MBACP Accred
Verified
If you're feeling lost in life, unmotivated, confused, stuck, hurt or anything else that holds you back from living a happier, more contented, productive life then therapy may well be for you. If you're ready for change and committed to putting in the work to help me to help you, then let's work together. I enjoy my work immensely and feel it so important that every one of my clients feel heard, respected and valued. I have a relaxed yet professional approach, am open minded, caring and empathetic as well as spiritual. I have many years of experience behind me whilst still being young enough to relate to the younger client.
0121 661 5489
Office is near:
Walsall
WS1
& Online
Trauma Informed Psychotherapy - Tranam MBACP
Psychotherapist, MBACP
Verified
I am a trauma informed humanistic integrative psychotherapist, with over 10 years experience working with children and adults. I have been fortunate enough to have a large scope of practise, that has spanned over several years from; university counsellor, working with refugees, medical insurance and NHS settings. I work with a broad range of presenting problems . My training and my approach is rooted in evidence based practices, from neuroscience to somatic practices, as-well as being culturally affirming and solution- focused.
0121 387 3682
Office is near:
Walsall
WS1
& Online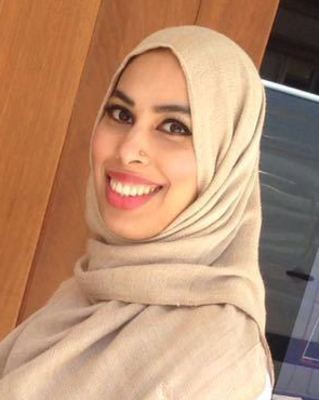 Care for me Counselling Services
Counsellor, MBACP
Verified
I am an experienced MBACP Integrative Person Centred Counsellor, I offer private, confidential and non-judgemental space for you to explore and talk about your concerns and difficulties. Whatever is holding you back from living life on your terms with meaning, peace and self-compassion is worth talking about: anxiety, depression, self-esteem, addictions, anger, chronic pain, breakdown of a relationship, grief, identity issues, phobias, or other life events. I have an innate capacity to respond intuitively and authentically and work with integrity with people from different social background, I am culturally sensitive.
07449 850608
Office is near:
Walsall
WS4
& Online
---
See more therapy options for Walsall
---
Men's Issues Counsellors
Is therapy for men different than it is for women?
Therapeutic treatments and types are the same for men as they are for women, with the same protocols followed and the same strategies employed. Discussing one's feelings and emotions is an integral part of most therapies, and some men find doing so more challenging. Therapists can help clients through the process; some specialize in treating men for this reason.
How do you encourage a man to go to therapy?
It's helpful to express your concern and love for the person while framing therapy as a tool for improving their life. Offering specific examples of how an individual's behavior affected either himself or others should be done with compassion and with empathy. It may be useful to devise a game plan—breaking the process down into parts, such as finding a therapist, making appointments, and looking into insurance coverage.
How can men prepare for therapy?
Men can prepare for therapy by approaching the process with an open mind, being willing to talk about their challenges, and giving treatment the time to work. Before a session, an individual may want to reflect on how they've felt since the last session and what's happened in their lives. It can be useful for men who struggle to recall their emotional states to write down notes between sessions about their response to a given event or how they were feeling at a particular time.
What should men know about the process of therapy?
One of the most common reasons men don't seek therapy is the notion that there's something wrong with them if they do. Men should know that just because they're seeking therapy doesn't mean they're mentally ill or damaged in some way. In the same way people work on their bodies through exercise or a craft through practice, therapy can be a way to improve the mental and emotional skills needed to be productive and effective partners, employees, and people in all realms of life.