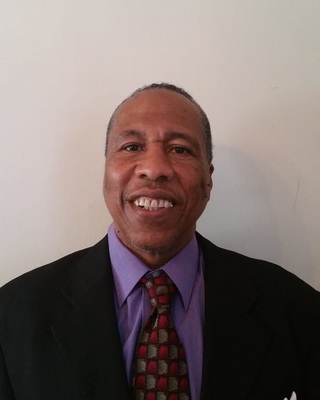 Richard Majors
Psychologist, PhD, HCPC - Couns. Psych.
Verified
In 2019, he received the Expert Witness Award from Lawyer Monthly Magazine, in recognition of his specialised knowledge and experience within the area of
Trans
-cultural Psychology.
My Primary mission is to provide services that address the psychological and mental health needs of children, adults and families from both mainstream groups and multicultural communities, who have been historically under-represented in gaining access to mental health or excluded altogether to services because of their race, gender, class, sexual orientation or disability. Dr Majors is a former Clinical Fellow and Post Doctorate at Harvard Medical School. He is also an honorary professor, counselling psychologist and a Fellow for the British Psychological Society (BPS) and a registered counselling psychologist HCPC.
Kimberley Hackett
Counsellor, MSc, MBACP
Verified
I can offer a safe space for the
LGBTQ
+ community, and am fat positive and sex/kink positive.
Life can involve upsetting, stressful, or traumatic events that can negatively impact how we think, feel, and behave. You may have anxiety and depression, struggle with low self esteem or have suicidal/intrusive thoughts. You may have problems controlling anger or impulsiveness. Maybe your thoughts or feelings are impacting relationships around you, or vice versa.Whatever the circumstance, I can help you understand yourself and others in a safe and non-judgmental space, for new or long term troubles. I also offer coping techniques to reduce intensity/frequency of negative thoughts, images, and physical sensations (panic attacks etc)
Salma Gora
Psychotherapist, MSc, MUKCP
Verified
Working with adults, young people and their families who have a wide range of difficulties including Anxiety, Depression, Self harm, Anger, Eating Disorders, Bereavement. and many more. I also have experience of working with organisations offering consultations for Children in the care system. I also have extensive experience working with Adult patients within an IAPT service online.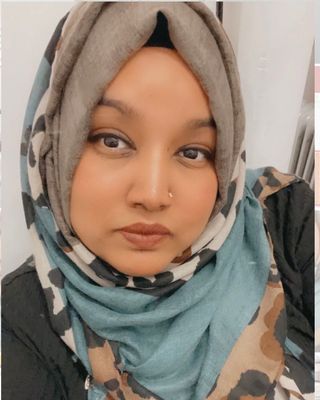 BlueRose Psychology
Psychotherapist, MSc, MUKCP
Verified
Difficult, painful or confusing experience can feel hard to make sense of alone, so having a safe space to explore them in a new ways and perspective can help process and digest what is happening, whether you are feeling anxious, stuck, low or restricted in your current situation. Respect, honesty, safety and empathy are the pillars of my long established confidential psychotherapy counselling practice. I offer a warm, safe non-judgmental therapeutic environment, to support you and in which we can work together through your difficulties.
Neeraj Mall
Counsellor, MNCS Accred
Verified
My main work consists of Couples counselling as well as trauma focused work, which includes childhood trauma. The work involves psycho education around brain fragments, where clients work to assess when they are operating from the frontal lobe and when they switch to the limbic system where they are reliving old trauma memories. Since Covid there has been an increased demand for couples work. A lot of work is around working with couples in troubled relationships. I work with children and young people who have experienced trauma and sexual abuse as well as bereavement support work.
0121 728 6575
Office is near:
Walsall
WS1
& Online
Josh Campbell - Ryse Psychology
Psychotherapist, MSc, MUKCP
Verified
I offer a professional mental health service in counselling and psychotherapy. I am often asked what treatments I can provide, and the answer to this is that it is specific and bespoke to you. Your needs and experiences are unique, and our first meeting will be exploring the best way I can help you move forward. My job is to work with you in a warm, safe and comforting way to help you achieve your goals. Together we'll tailor your therapy so we both understand what we are doing and how therapy can help you. A professional relationship can make all the difference.
0121 728 6537
Office is near:
Walsall
WS1
& Online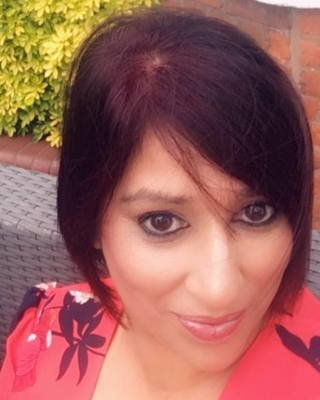 psychlarity Consultancy
Psychotherapist, MA, MUKCP
Verified
Welcome to my profile. I am fortunate to have worked across a range of contexts as well as extensive experience with a numerous clients. As a consultant family and systemic psychotherapist with 25 years experience I specialise in parental alienation, reunification, complex trauma and ptsd, couple therapy, family therapy, eating disorders, child and adult mental health, relationship difficulties, addiction including porn, sex and betrayal. I provide therapy for child to parental violence and repair family systems. Alongside working with courts, solicitors, social care, individual clients I also provide coaching and supervision.
01902 973074
Office is near:
Walsall
WS1
& Online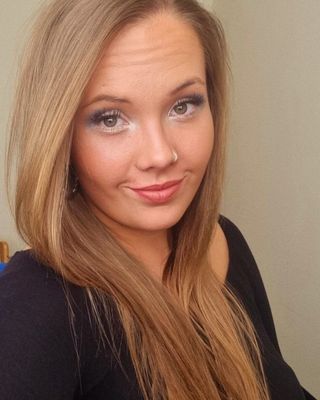 Peace of Mind Wellbeing
Psychotherapist, MSc, MBABCP
Verified
Peace of Mind Wellbeing offers therapeutic support and mental health intervention to Children, Young People and Adults, presenting with psychological difficulties such as Depression, Anxiety, OCD, PTSD, Social Anxiety, Specific Phobias, Childhood Trauma, Relationship difficulties and Low Self Esteem. Peace of Mind Wellbeing also offers couples therapy and family therapy, alongside training packages to other professionals, family and friends, to support their understanding of different psychological difficulties, how they present and how they can appropriately offer their support.
Office is near:
Walsall
WS2
& Online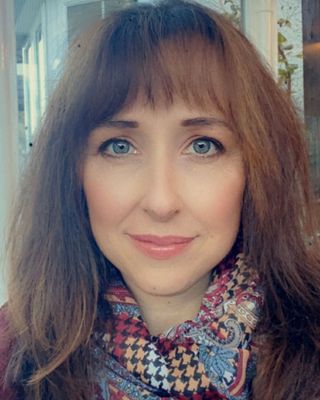 Prohealth Uk
Psychotherapist, MUKCP
Verified
Welcome to ProhealthUK. We are a dedicated team of therapists, counsellors and coahes providing a wide range of services. Our mission is to help you to make changes, be self-empowered and feel more content.
01543 398248
Office is near:
Walsall
WS1
& Online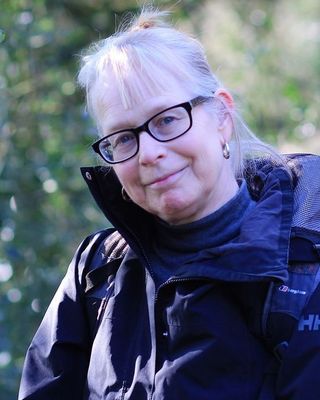 Melanie Jayne Whyatt
Counsellor, MA, MBACP
Verified
Struggling to get through each day? Feeling anxious and scared in these uncertain times? Facing difficulties in your relationships? Have you experienced grief or loss? No-one gets through life unscathed. It's normal to feel distressed, overwhelmed or stuck. I have plenty of life experience as well as professional training so you can trust me to talk about anything that's troubling you. I'll meet you with warmth and kindness because I know that when you are heard and understood and accepted for who you are you can make changes that are right for you.
01902 906553
Office is near:
Walsall
WS1
& Online
Waitlist for new clients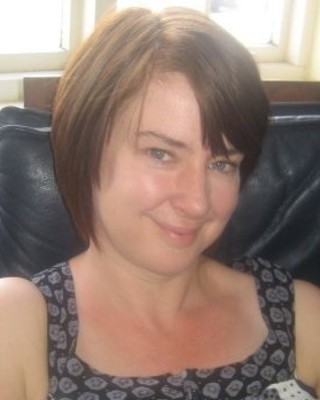 Claire louise Parker
Counsellor, MBACP
Verified
I know from personal experience that counselling can feel like a daunting prospect yet it is also a unique opportunity to focus on what's important for you. Whether you are feeling anxious, depressed, angry or completely lost, please know there is help and you can find a way to ease the pain of what you are experiencing. I aim to offer you a safe non-judgemental atmosphere to explore your difficulties. Where you can begin to understand how your past experiences have led to behaviour patterns and beliefs that continue to hold you back or cause you distress. Together, we can find a way to alleviate the pain and move forward.
01543 221862
Office is near:
Walsall
WS9
& Online
Waitlist for new clients
---
See more therapy options for
---
LGBTQ+ Counsellors
Do LGBTQ-affirmative therapists receive special training?
Yes. Many therapists who practice LGBTQ-affirmative therapy have completed specialised training, either during their degree programme or as continuing education, to learn the core principles of affirmative therapy and how to best support their LGBTQ clients; some have received certifications in LGBTQ-affirmative therapy. Prospective clients should inquire as to a clinician's background and training to ensure a good fit.
Why might I want to see an LGBTQ-affirming or LGBTQ-friendly therapist?
Queer and gender-non-conforming individuals frequently experience bias and marginalisation in day-to-day life. Working with a therapist who understands these unique challenges, as well as accepts and affirms their identity, can help LGBTQ clients feel safe and supported during therapy—allowing them to better navigate their relationships, mental health, and anything else that they wish to explore during therapy. It is important to note that many therapists can be effective in their work with LGBTQ+ individuals, even in the absence of specific training or background knowledge. The most important component in therapy is the alliance between therapist and client, and this alliance can exist between individuals with very different backgrounds.
How can I find an LGBTQ-friendly therapist?
You may wish to inquire about a therapist's expertise with your specific challenges or concerns—depression, for example, or relationship strife—as well as their past experiences treating LGBTQ+ clients. Prospective clients may also ask whether a therapist has obtained additional training and/or certification in LGBTQ-affirmative techniques.
How can I inquire about a therapist's experience with LGBTQ issues?
Prospective clients should feel empowered to directly ask therapists whether they have received training or been certified in LGBTQ-affirming therapy; competent therapists will be happy to explain their educational background and preferred approach(es) to help a client find the best match for them. Clients may also wish to ask how a therapist has treated clients with their particular challenges in the past and what they expect treatment to look like.
Are all the therapists listed in the LGBTQ directory themselves members of the LGBTQ community?
While therapists may choose to disclose their sexual orientation or gender identity in their profiles, the LGBTQ directory features not only those who have shared this information but also those who assert specialised training or experience in providing support to queer individuals, couples or families.