Waitlist for new clients
Northern Lighthouse Psychology Ltd
Psychologist, PhD, HCPC - Forensic Psych.
Verified
Hi, I'm Charlotte. I am a Registered Psychologist and Accredited EMDR therapist. I have 20 years of experience working with people suffering with mental health difficulties. I am passionate about helping people struggling with distressing emotions which may lead to suicidal & self-injurious thinking and behaviour. I also have significant experience working with people who have experienced trauma (and may have a PTSD diagnosis) and may have been given a personality disorder diagnosis. In addition to using EMDR I am also trained in
DBT
and schema therapy so tend to use a combined approach tailored to the needs of the individual.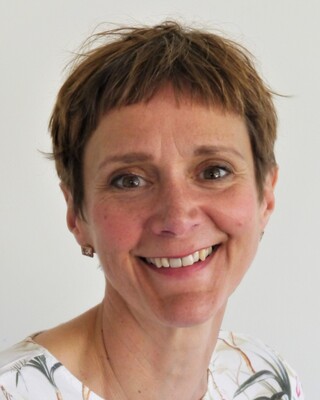 Dr Rachel Lee, Consultant Clinical Psychologist
Psychologist, CPsychol
Verified
I am accredited in EMDR & CBT and I also have specialist training in
DBT
and ACT, which means that I can choose the most suitable therapy for you.
I offer specialist therapy (including EMDR) for anxiety & trauma symptoms such as intrusive memories, nightmares, avoidance and overwhelming emotions. I'm a friendly, experienced Clinical Psychologist & accredited EMDR & CBT therapist. I worked in the NHS for 20 years, most recently as a Consultant Clinical Psychologist. I help people identify and change unhelpful patterns so that they can feel more confident, reach their goals and be more like the person they want to be at home, in their relationships and/or at work. If you are interested to discuss how I might be able to help you, contact me to arrange a free consultation.
01484 627167
Office is near:
Wakefield
WF1
& Online
Heather Howard-Thompson
Psychotherapist, MBABCP
Verified
I am an accredited Cognitive Behavioural Psychotherapist, EMDR Practitioner and I am also working towards my
DBT
accreditation. My background is in mental health nursing (since 1997!). I have extensive experience in working with clients struggling with emotional regulation, anxiety, trauma and a range of common mental health problems. I am the founder and director of Yorkshire Psychotherapy Ltd, a private therapy practice and have a team of associates that work with children, adolescents and adults.
01226 337525
Office is near:
Wakefield
WF1
& Online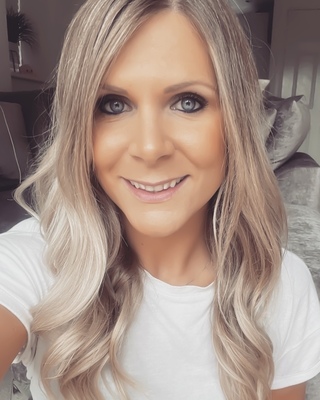 Dr Rachel Crane
Psychologist, PsychD, HCPC - Clin. Psych.
Verified
I offer a compassionate and supportive space to work towards goals of effectively handling difficult thoughts, feelings and experiences. I support clients to gain a deeper insight into what is most important and meaningful to them, which helps to make significant changes, fostering personal growth and well-being, creating a rich and values-focused life. I am committed to creating a therapeutic space that is collaborative and non-judgmental and draws on a number of evidence-based models to best suit the needs of each client allowing them to make sense of their difficulties and adopt new ways to cope.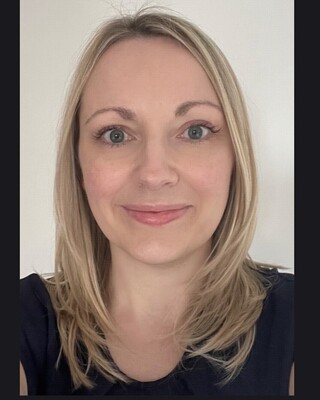 Dr Kerri Garbutt
ONLINE SESSIONS OFFERED: I am a Chartered and Registered Psychologist with over 19 years' experience in the psychological assessment and treatment of adults, with a wide range of psychological issues and needs. I am able to adapt my therapeutic approach and style to best meet your needs and therefore I can use a range of therapeutic approaches. I am also known for my ability to develop a strong therapeutic relationship with individuals that have difficulty trusting others, experience high levels of shame or have had negative experiences with other therapists/individuals in authority in the past. PLEASE MAKE CONTACT VIA EMAIL
Joshua Carter
Psychotherapist, MBACP
Verified
1 Endorsed
Hi, I'm Joshua, a professional psychotherapist and registered member of the British Association for Counselling and Psychotherapy (BACP). I know how daunting it can be looking for a counsellor, or finding who will match your needs and expectations. So I will talk you through how I work and what I can offer you, to hopefully take away any confusion and to make your search a little easier. I am located at Nostell Priory in Wakefield and Northumberland.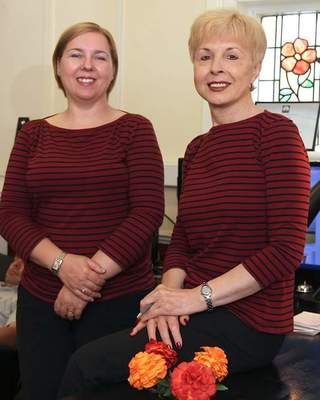 Jeana Hallas at Barnsley Hypnosis & Counselling
Psychotherapist, MSc, MNCS Accred
Verified
Most clients contact us with surface negative symptoms or challenges. Every client is totally unique, therefore our truly one-off, made-to-measure approach is needed and always provided. Most clients help us to slowly identify the real current trigger(s), creating the negative presenting symptoms or challenges. Finally, our last step in helping you gain a positive, confident and happier future, is to discover your deepest root causes, which created the very first trigger(s). To put it simply, our driving force from day one is to help you quickly ensure you gain much improved: thinking, feeling and behaviour.
01226 337420
Office is near:
Wakefield
WF1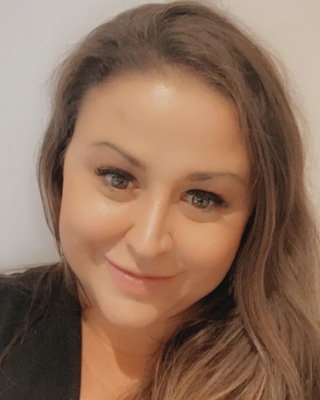 Kimberley Webb
Psychologist, PsychD, HCPC - Clin. Psych.
Verified
Thankyou for taking the time to look at my profile! As a Clinical Psychologist I provide evidence-based psychological assessment, formulation and intervention to both children and adults experiencing a wide range of difficulties including trauma, interpersonal difficulties and the impact (eg anxiety). I draw upon wide range of psychological theories and models (eg Schema Therapy, Internal Family Systems, Cognitive Analytic Therapy, EMDR)to provide bespoke therapy that aims to support you in making sense of, and addressing the difficulties that prompted you to seek therapy. I am the co-developer of: privatepsychotherapyyorkshire
01302 972774
Office is near:
Wakefield
WF1
& Online
---
See more therapy options for Wakefield
---
What type of mental health professional is right for me?
While most types of therapy have a lot in common, they also fall into clusters that share core features, such as cognitive therapies or psychodynamic approaches. It is important to seek someone who practices evidence-based therapy, meaning one or more forms of treatment that have been scientifically evaluated and tested, and demonstrate consistent improvement for a majority of patients.
If you are unsure about choosing the right therapist, psychologist, or counsellor, it might be useful to first learn more about
therapy types and modalities
.
---
How to find a therapist or counsellor in Wakefield?
When looking to
find a therapist
, start by considering training and credentials. Studies also indicate that the therapeutic alliance, or the relationship the client develops with the therapist, is an important factor in their ability to work together to achieve the client's goals.
---
What method of therapy is right for me?
When it comes to treatment methods, there's no 'right way.' Each method of therapy can be beneficial for a variety of issues. Psychologists in Wakefield specialise in therapeutic approaches such as CBT, EMDR, and Interpersonal Therapy (IPT), among others. Finding a psychologist or counsellor who is a good fit for you is the most important step to discovering what type of therapy, or combination of therapeutic approaches, will meet your individual needs. Learn what to expect from different
types of therapy
and how they work.
---
Can I afford counselling?
Yes. Most counsellors offer reasonable rates or will work on a sliding scale basis. Many accept health insurance. Feel free to discuss this when you contact the counsellor.