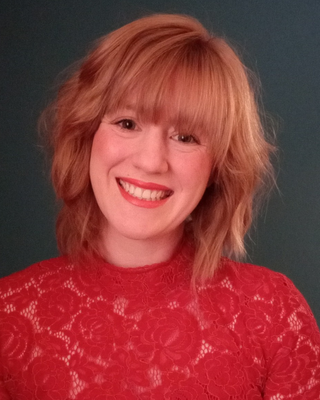 Katie Woodland
I help people who have been struggling with moderate/severe levels of stress, depression or anxiety so that you can quickly go from a place of fear, hopelessness and desperation to one of calm, relaxation and inner peace. The only problem is you've been treated poorly by past mental health professionals, tried a million things before which haven't worked and are starting to believe that you cannot be fixed... Unlike most traditional methods, the intensive holistic therapeutic programme (IHTP) targets all aspects of your life; past, present and future so that you can experience life truly free from mental illness - forever.
---
See more therapy options for
---
Biofeedback Counsellors
Can biofeedback help with anxiety?
Biofeedback
is often used to treat anxiety, including generalized anxiety disorder and post-traumatic stress disorder. Anecdotal evidence and some research studies have found that it can improve symptoms of these disorders, sometimes significantly; however, studies on biofeedback have typically been small and researchers have cautioned that many have significant limitations, such as limited follow-up or a lack of a control group.
Is biofeedback evidence-based?
There is some evidence that biofeedback can effectively treat certain conditions; for example, its efficacy in treating headaches and urinary incontinence is generally thought to be well-established. There is also promising, but less conclusive, evidence that it can aid in stroke recovery or help someone manage a mental health disorder such as anxiety, depression, or ADHD.
What is the difference between biofeedback and neurofeedback?
Neurofeedback is a type of biofeedback that measures brain activity specifically; it is typically used to treat psychological or neurodevelopmental concerns such as ADHD, depression, insomnia, or autism spectrum disorder. Biofeedback is a broader category that, in addition to neurofeedback, also includes electromyogram, heart rate variability, and thermal biofeedback, each of which measures a particular physiological function (muscle activity, heart rate, and skin temperature, respectively)
What are the limitations of biofeedback?
While biofeedback may be helpful for certain conditions, its efficacy is less assured for others, such as high blood pressure. People with certain health conditions such as heart arrhythmia may not be able to benefit from biofeedback because their condition may interfere with the machines' readings. Biofeedback can also be time-consuming and costly, and may not be covered by health insurance.