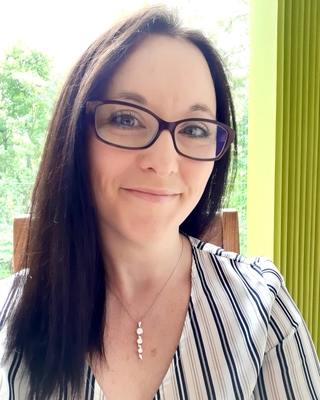 Samantha Kate Swann-Horler
Psychologist, HCPC - Couns. Psych.
Verified
Are you an adult or young person wanting to understand and manage anxiety, low mood, relationship difficulties or your experience of a traumatic event? Are you an employer wanting to know more about mental health in order to develop your approach to psychological wellbeing? Are you a headteacher looking for support with the social and emotional wellbeing of your pupils or staff wellbeing? Perhaps you are a GP, a practice manager or a psychiatrist seeking therapy for your patients, or consultation regarding mental health matters?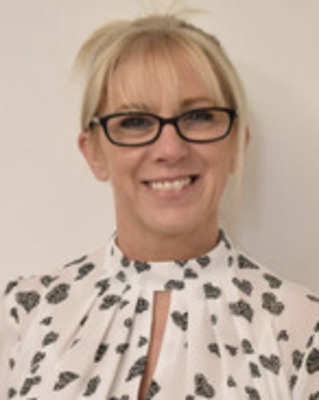 Michelle Ede Therapy
Have you ever suffered Trauma in your life, which has lead to you feeling unable to cope, feeling suicidal or self harming? Do you feel confused, ashamed, scared, anxiety ridden and depressed, unable to make decisions? Do your relationships suffer as a consequence? Do you wish you could move forward with your life positively and leave the past behind? I use EMDR Therapy to help individuals to deal with a variety of issues, including: PTSD, Depression, Stress, Panic attacks, Anxiety, Sexual and Domestic Abuse, Rape, Pain Management, Social Anxiety, Phobias, Trauma, Personality Disorder, Relationship breakdown and many other issues.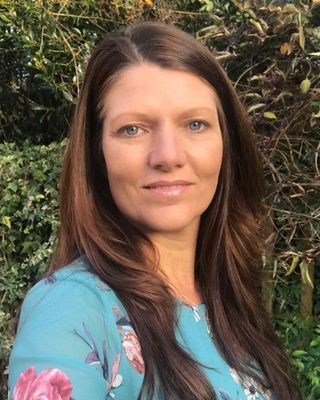 Nicole Hampton
Psychologist, MSc, HCPC - Clin. Psych.
Verified
Do you feel like you are going around in circles, struggling to find solutions to recurrent difficulties or unhealthy patterns? Are you struggling to overcome a difficult life event or series of events from your past? Do you feel bogged down by day-to-day stressors, or demands in your work or home life? Do you feel particularly anxious or low in mood? Do you feel misunderstood or frustrated by your circumstances? Do you just want someone to listen to how you feel? Someone who will work with you to support you to understand the difficulties you are having and develop strategies to break free from the weight of the emotional baggage?
Ben Stimpson
Counsellor, BACP
Verified
Currently Accepting New Online Clients (18+) - Are you facing an issue you need support with? Are you looking for a safe and affirmative environment to do that work? I am an integrative therapist who can help clients come back into relationship with self. Utilizing various modalities, we explore the narratives, patterns, and beliefs that hold you back.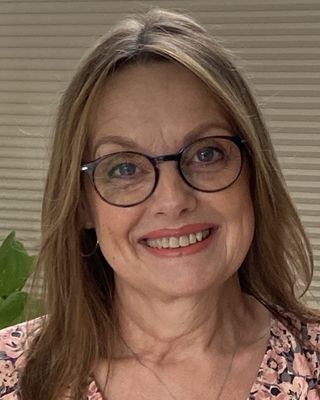 Lorraine Roberts
Counsellor, MBACP Accred
Verified
Are you feeling an overwhelming tangle of emotions or having sleepless nights worrying about your problems. Maybe you have doubts or feel indecisive about the next steps in your personal or work life. Personal or work issues, general anxiety, depression or stress can all impact on life and leave the feeling of being unable to cope. It is more common that you might think and many people find talking to a professional really helps them to find their way forward. You've taken the first step with your search and with many years experience in supporting people with a wide range of issues, I can help you on the path to feeling better.
Waitlist for new clients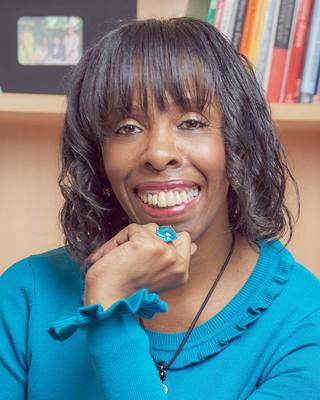 Mo Perkins
Psychotherapist, MA, MUKCP
Verified
Are you wondering what's happened to the happy family life you once had? Do you feel frustrated with your child's challenging behaviour? Is there something going on in your own life or your intimate relationship that you know is impacting your children and getting in the way of the happy life you deserve? So what's critical for you to resolve right now and what's going to happen if you don't get this sorted?
01922 214708
Office is near:
Telford
TF1
& Online
Waitlist for new clients
Not accepting new clients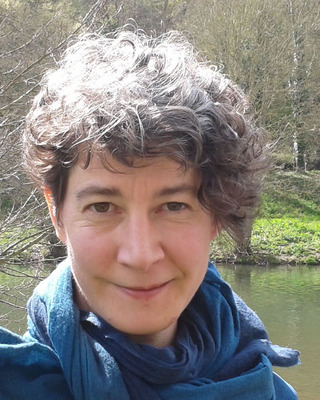 Hilary Stock
Psychotherapist, MA, MUKCP
Verified
1 Endorsed
Whether you're seeking support for a particular issue, struggling with a painful event or simply wanting more from life, counselling and psychotherapy can help you gain a deeper awareness and understanding of yourself, your relationships with others and your place in the world. Whatever you're experiencing, the therapeutic relationship nurtures a confidential space where you're truly listened to, and met with a balance of warmth, empathy and respectful challenge. In giving attention to whatever is painful and difficult, it can enable the emergence of a stronger sense of self, and connection with meaning, purpose, potential and hope.
01743 298360
Office is near:
Telford
TF1
Not accepting new clients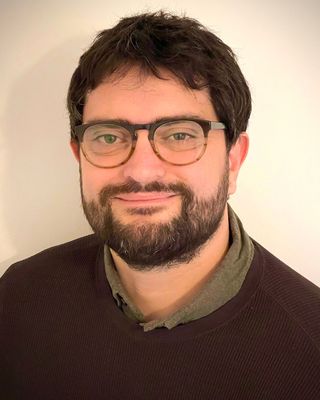 Scott Reeve
Counsellor, MSc, MBACP Accred
Verified
2 Endorsed
My name is Scott Reeve, and I am a fully accredited and registered counsellor & psychotherapist with BACP (British Association for Counselling & Psychotherapy), with over 11 years experience of providing counselling for individuals. I am qualified to MSc level (Masters), and have undergone extensive further training in many areas and am committed to ongoing professional development. I have worked in a variety of different settings, seeing a wide range of issues and needs over these years. Counselling gives the opportunity to dedicate time and space to explore personal issues in the hope this can provide a positive way forward.
01743 291002
Office is near:
Telford
TF1
& Online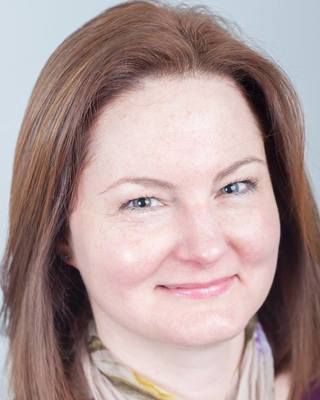 Joanne Wright
Psychologist, MSc, HCPC - Forensic Psych.
Verified
Hello. Do you feel stuck, confused or overwhelmed? Are you being held back by anxiety, depression or a lack of self worth? Do you know what you want to achieve, but need someone to motivate, guide and reassure you? Perhaps you are worried about the well-being of family members, colleagues or friends? As well as working with anxiety, depression, trauma or stress, I also specialise in working with individuals and families affected by Autism. I can diagnose autism and help schools to provide the best support to students. As well as providing individual therapy, I can devise and deliver training relating to mental health and resilience.
01785 335997
Office is near:
Telford
TF1
& Online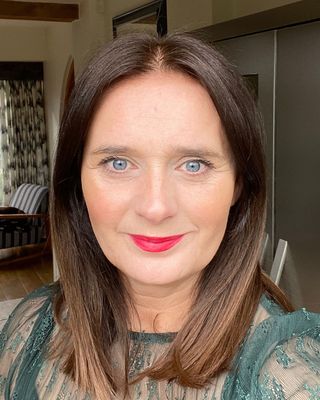 Kerrie Louise Fullard
Counsellor, MBACP
Verified
I am an integrative therapist offering a complimentary model of therapy that provides insight into a persons life. I believe that our experiences affect the way we behave and relate to others and this can sometimes create distress and conflict within us that impacts on the way we live our life. What I offer is a safe, private and confidential environment to explore in depth the cause of your distress.
07723 454796
Office is near:
Telford
TF3
& Online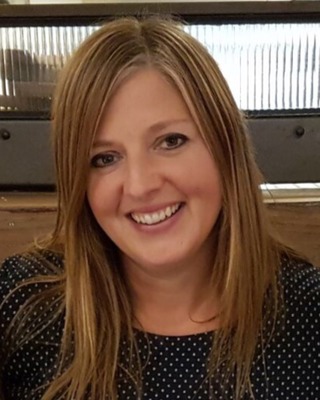 Katie Hutton
Counsellor, MBACP
Verified
I practice in a non-judgemental way which is individual to each client. My aim is to empower you and help you to live your most fulfilling life by encouraging you to recognise your inner resources and strength and to support your emotional wellbeing. I will work with you to help you to explore your thoughts and feelings and gain valuable new perspectives about yourself and your situation and to give you a greater sense of control and choice in your life. I can offer weekly or twice monthly counselling sessions on a long, medium, or short-term basis. We can often make a difference in just a few sessions.
01743 298335
Office is near:
Telford
TF1
& Online
Nicole Hampton
Being Yew (counselling and psychotherapy)
Katie Woodland
Regina Tipping
Hello! Most difficulties come and go but sometimes some just linger around for longer and make daily living unbearable. If you need to talk. I can help. I will provide you with person-centred, support. In a confidential, non judgmental, and safe space. You will feel listened to, you will develop the skills required to explore your situation, and to make informed decisions about the form of support that works for you. I use Cognitive Behavioural Therapy (CBT) and other holistic techniques to help people manage depression, anxiety and other difficulties.
01242 569946
Office is near:
Telford
TF1
& Online
---
See more therapy options for Telford