Not accepting new clients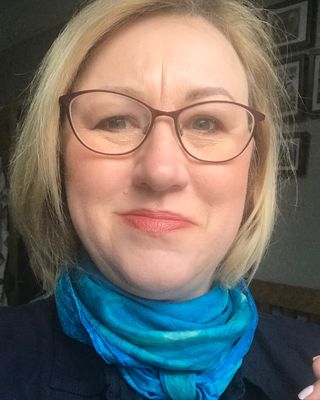 Jackie Henderson
Counsellor, MBACP
Verified
I draw on my counselling knowledge and experience in using a range of counselling theories, which include Person Centered,
CBT
and T.
My name is Jackie and I am a very experienced, fully qualified Counsellor, based in Stourport, Worcestershire. We all experience emotional times in our lives which we can struggle to make sense of, or to cope with. This can lead to many different feelings which can include stress, anxiety and depression; low self worth and an overwhelming sense of hopelessness . I offer my clients the opportunity to explore those often painful or challenging aspects of their lives in a safe, friendly and trusting environment, helping them to feel at ease and that they are not alone in exploring life challenges without being judged.
01299 667541
Not accepting new clients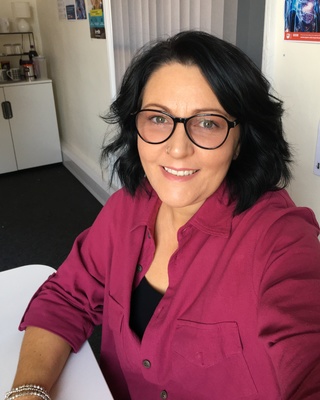 Dewdrop Counselling Service Sarah Bower
Counsellor, DCounsPsych, MNCS Accred
Verified
I appreciate how difficult it is when you just don't feel ok, sometimes you know what is causing the problem other times you don't. At times in our lives we encounter emotions that become overwhelming causing anxiety, sadness or anger wether its work, health, marriage, children, parents, or bereavement - you don't have to suffer this alone. Wether you are male, female young or mature there are issues that arise that are not easy to cope with but this is when I can help you most by unravelling the confusion. I understand its really difficult to seek help but its ok to not be ok, and there is always someone to turn too.
01299 663804
Stourport-on-Severn
DY13
& Online
Mark Stefan Thresh
Counsellor, MBACP
Verified
Hello there, I qualified to practice back in 2002, from here I worked full time as a Counsellor for an Alcohol service. I worked for ten years with clients where the presenting issue was alcohol misuse, however there were many other issues our clients struggled with, such as Depression, Anxiety, Low Self Esteem etc. I have extensive experience of successfully working with clients to make significant changes and to reach their goals. Since leaving this service, I have worked in a variety of therapeutic settings, gaining more and varied experience. I can help with most issues and usually without a need for long term therapy.
01299 667813
Stourport-on-Severn
DY13
& Online
£50 (individual)
, 
£70 (couples)
sanctuary counselling services ltd
Counsellor, BACP
Verified
Sanctuary Counselling service offers private counselling throughout the wyre forest and neighbouring towns. There are times in our lives when life is a struggle. It's hard to keep it all together. Counselling is for those times. I'm Tracy, a qualified counsellor and member of the BACP (British Association of Counselling and Psychotherapy), working within the ethical framework of the BACP. My counselling orientation is of an Integrative Approach to ensure that the individual needs of a client are best served. The well-being of a client is my primary concern. Daytime, Evening and Weekend Appointments Available Face to Face,
01299 667134
Office is near:
Stourport-on-Severn
DY13
& Online
---
See more therapy options for Stourport-on-Severn
---
Cognitive Behavioural (CBT) Counsellors
How does cognitive behavioural therapy work?
Cognitive behavioural therapy
works by exploring how your thoughts affect your emotions and experiences. CBT helps you identify distortions in your thinking. For example, you may tend to jump to the worst case scenario (catastrophizing) or think in extremes (all-or-nothing thinking). A therapist can teach you how to push back against those thoughts to ultimately change your feelings and behavior for the better. They can also provide coping skills to better deal with stressors and challenges.
When do I know to seek treatment with cognitive behavioural therapy?
It's reasonable to consider cognitive behavioural therapy if you struggle to manage difficult emotions or behaviors to such an extent that you are not getting the most out of life on a day-to-day basis. If you want a shorter term, concrete, skills-based approach, CBT is a great option. (By contrast, other types of therapy may devote more time to exploring your past and its effects.) The decision to seek CBT also depends on the condition you're treating; CBT is an effective treatment for anxiety, depression, trauma, and many other disorders.
How can I find a cognitive behavioural therapist for someone else?
To find a cognitive behavioural therapist for someone else, you may want to begin by discussing the person's problem, researching cognitive behavioural therapy, and assessing whether the approach is the right fit. You could then reach out to a few cognitive behavioral therapists in this directory, explain the scenario, have a consultation with those available, and determine who could be a good match.
Why is CBT such a popular form of therapy?
CBT has become a popular form of therapy because it is effective and accessible. Robust research has demonstrated that CBT is an effective treatment for many mental health conditions. And CBT can be learned in relatively few sessions, which means that many people can engage in the process, afford it, and see results quickly. It involves learning concrete skills such as disputing unhelpful thoughts; these skills can also be taught and spread widely.