Verity Elizabeth Smith
Psychotherapist, MSc, MBACP
Verified
Through Psychotherapy or counselling I can help you work through the challenges you are currently experiencing. I work with adults, couples and adolescents. I also work with students working towards their own qualifications as well as providing clinical
supervision
. I understand that taking this step can be difficult and I want to make the process as easy as possible for you so provide a comfortable, confidential and open space for us to explore your emotions, behaviours and experiences together. If you are counselling student, please contact me to discuss fees.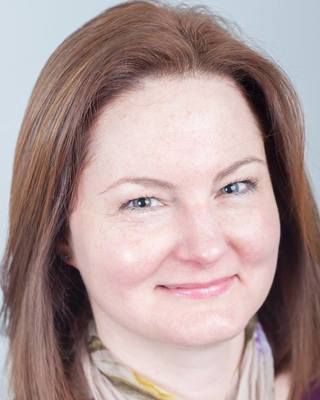 Joanne Wright
Psychologist, MSc, HCPC - Forensic Psych.
Verified
I receive regular personal
supervision
to ensure I always deliver the best service to my clients.
Hello. Do you feel stuck, confused or overwhelmed? Are you being held back by anxiety, depression or a lack of self worth? Do you know what you want to achieve, but need someone to motivate, guide and reassure you? Perhaps you are worried about the well-being of family members, colleagues or friends? As well as working with anxiety, depression, trauma or stress, I also specialise in working with individuals and families affected by Autism. I can diagnose autism and help schools to provide the best support to students. As well as providing individual therapy, I can devise and deliver training relating to mental health and resilience.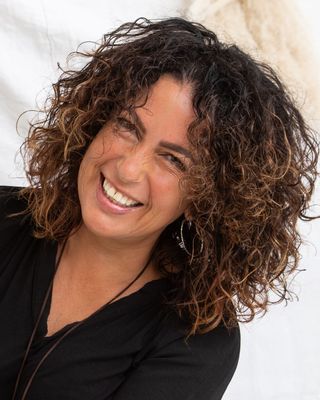 Juliet Bunting Counsellor and Wellness Coach
Counsellor, MBACP
Verified
As an established Counsellor, Wellness Coach, Energy Healer, Family Therapist and Clinical
Supervisor
I take enormous pride in supporting women in managing their psychological, emotional and physical wellbeing. I have extensive experience of working with children, young people and adults and have every confidence that my services can support you in reclaiming your power and resolving deep-rooted beliefs. I warmly invite you to take a look at my website julietbunting.co.uk for the services I offer. I look forward to connecting with you.
07735 609209
Office is near:
Stafford
ST20
& Online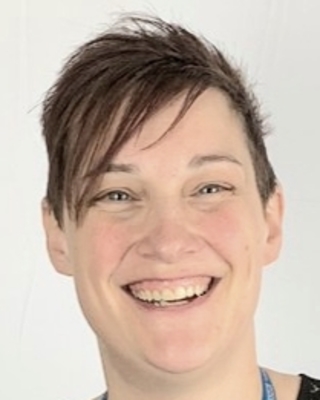 Ruth Fishwick
Psychologist, PsychD, HCPC - Clin. Psych.
Verified
For me, Psychology is about making a difference to people's lives, no matter how big the current difficult that they are experiencing; and to support them in reaching their goals. I enjoy working with people with physical health difficulties who may be struggling to adjust to a new diagnosis, or change in symptom. I also enjoy supporting people to recognise what they are already doing well and how this can help them. I enjoy working with children and adults.
Waitlist for new clients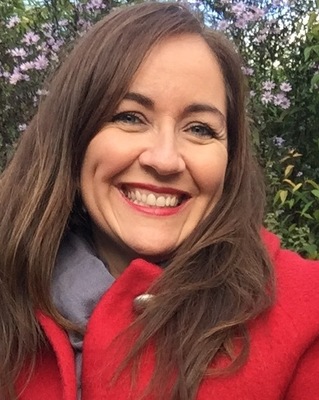 Dr Rachel Toole
Psychologist, PsychD, HCPC - Clin. Psych.
Verified
I have extensive experience of working with adults experiencing psychological difficulties including addictions, phobias, anxiety, work related stress, dealing with changes in physical health, depression, grief and loss, anger and trauma. I have a particular interest in working with clients presenting with work related stress and anxiety. I am trained in a variety of therapies including Acceptance and Commitment Therapy (ACT), Eye Movement Desensitisation and Reprocessing, (EMDR), Cognitive Behaviour Therapy (CBT) and Compassion Focused Therapy (CFT).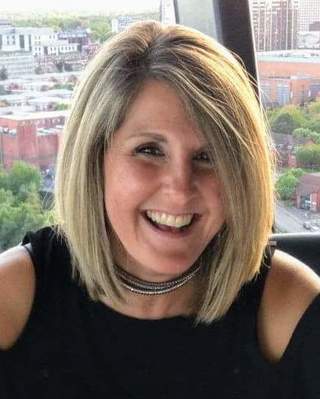 Dr Joanna Saddington
Psychologist, PsychD, HCPC - Clin. Psych.
Verified
Hello, my name is Dr Joanna Saddington. I qualified as a Clinical Psychologist in 2006. Before setting up in private practice I worked in the NHS for 18 years. I am passionate about helping adults, young people, children and families overcome their difficulties. We all know life can be challenging, so it doesn't matter whether a problem is longstanding or is more recent. What is important, is that we work together to try to solve it. I always aim to work in a way that suits the individual and their needs, as well as aiming to deliver therapy empathetically and without judgment.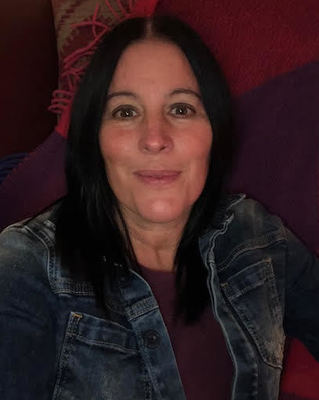 Louise Elizabeth Ayling
Psychotherapist, MNCPS Accred
Verified
My aim is to offer a supportive space to help you explore issues creating distress in areas of your life. With empathy and compassion, I will help you to express thoughts, feelings, emotions which may be too painful to explore alone and which are preventing you from making important decisions or making you feel stuck. Emotional distress can trigger symptoms of stress, anxiety, impacting your physical health and wellbeing. I will help you to identify, explore and overcome the areas that you are struggling with, supporting you towards healing and recovery from the overwhelm you may be facing, toward the life you truly desire.
Waitlist for new clients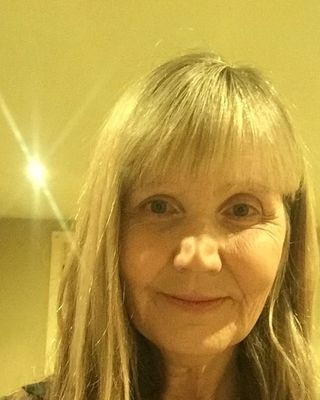 Counselling with nada
Counsellor, MNCPS Accred
Verified
Hello and welcome thank you for reading my profile page. If you are struggling to cope following a bereavement, feeling stuck in grief, feeling alone, depressed. anxious or not wanting to talk to close family friends for fear of upsetting them, I can help. Also if you are feeling guilty or angry even that you are to blame; not sleeping, eating problems, self medicating to cope or just not able to accept life without your loved one, then counselling has been shown to help
07380 328553
Office is near:
Stafford
ST16
& Online
Waitlist for new clients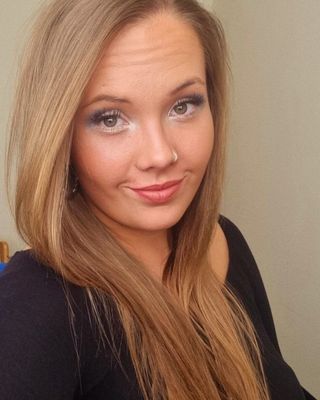 Peace of Mind Wellbeing
Psychotherapist, MSc, MBABCP
Verified
Peace of Mind Wellbeing offers therapeutic support and mental health intervention to Children, Young People and Adults, presenting with psychological difficulties such as Depression, Anxiety, OCD, PTSD, Social Anxiety, Specific Phobias, Childhood Trauma, Relationship difficulties and Low Self Esteem. Peace of Mind Wellbeing also offers couples therapy and family therapy, alongside training packages to other professionals, family and friends, to support their understanding of different psychological difficulties, how they present and how they can appropriately offer their support.
Office is near:
Stafford
ST16
& Online
Dr Sophie Gwinnett
Psychologist, HCPC - Clin. Psych.
Verified
My name is Sophie and I am a clinical psychologist with over 20 years experience working in the NHS and private sector. Trained in a variety of evidence based therapies including CBT and EMDR, I deliver individually tailored interventions that enable people to experience lasting, meaningful change in their lives. Within the private sector I work with adults with a range of psychological difficulties including anxiety, depression, OCD, trauma, grief, health issues and relationship difficulties. I also spent many years working in the NHS with people affected by changes in their health, including persistent pain and cancer.
01922 214818
Office is near:
Stafford
ST16
& Online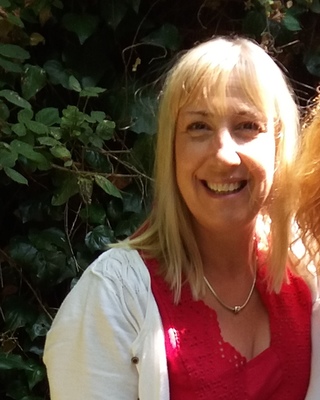 Liz Jane Cartlidge
Psychotherapist, MBABCP
Verified
I will encourage you to move forward in a positive way.. and help you to identify any unhelpful thoughts and behaviours that may be keeping you stuck. I am a gentle kind compassionate and curious therapist who has personal insight into mental health. I will offer you time to explore your distress in a non judgemental and confidential setting.
01283 243906
Office is near:
Stafford
ST16
& Online
More Therapists Nearby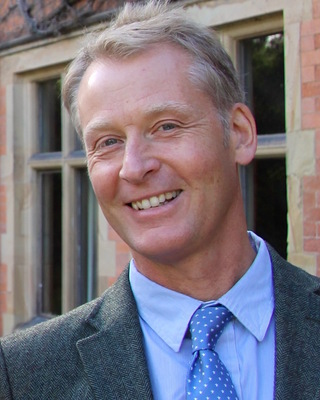 Dr David Briggs Psychology
Psychologist, DCounsPsych, CPsychol
Verified
I am a chartered counselling psychologist and have additional qualifications in trauma therapy and
supervision
.
As a Doctor of Counselling Psychology my training has been in a wide range of theoretical approaches as accredited by the British Psychological Society and this enables me to work effectively with people with a wide range of psychological difficulties and mental health problems.
01633 358487
Office is near:
Telford
TF10
& Online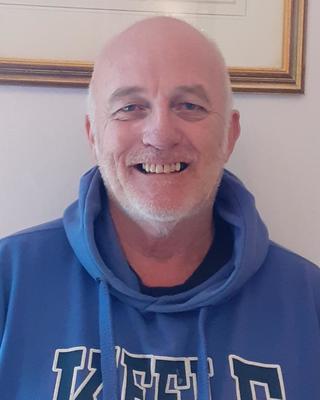 Cheshire Therapy and Veterans Counselling Services
Counsellor, PhD, MBACP
Verified
Counselling is available face to face/via WhatsApp. Practice is based on academic research and personal experiences. I assist and enable clients to better understand dysfuntional thinking practices; to prevent traumatic experiences impacting on their present thinking practices. Areas of expertise: anxiety and anger: trauma related issues (combat, childhood, self harm ideation): sexual identity: work/education anxieties: low mood/depression: Combat related PTSD (including family members): all transitional issues. Clients are the expert of their own lives. I offer a free 15 minute phone call to discuss your issues.
07492 886984
Office is near:
Stone
ST15
& Online
Waitlist for new clients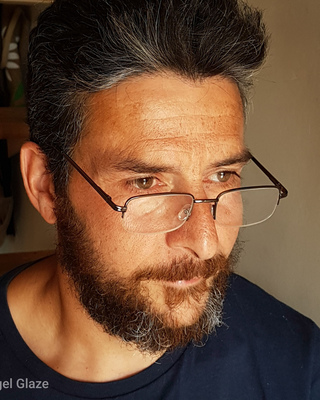 Nigel Glaze
Psychotherapist, MA, MUKCP
Verified
I am a registered and highly qualified psychotherapist with 30 years in both the NHS and private sector. I offer a protected space to talk about your problems and feelings, confidentially and in confidence. My process is to listen carefully to your concerns trying to fully understand and experience what it's like in your shoes. I then consider how to you deal with negative thoughts and feelings you have. Sometimes in my work, in the endeavor to understand, I try to get to the heart of things. Listening carefully to your problems trying to find out what's causing the difficulties and then helping you to find solutions.
07447 214991
Office is near:
Newport
TF10
& Online
Waitlist for new clients
---
See more therapy options for
---
Clinical Supervision and Qualified Supervisors - Counsellors
Clinical supervisors provide formal supervision, guidance and expertise for pre-qualified professionals and those seeking supervision for their everyday practices. While each membership organization has its own unique requirements, professionals offering clinical supervision help new practitioners advance their clinical knowledge, and satisfy requirements leading to full qualification.