RB Turner Counselling & Psychotherapy
Psychotherapist, MNCS Accred
Verified
Finding the therapist that is right for you might like a feel daunting prospect, especially at a time when you may be feeling vulnerable or uncertain, perhaps at a crossroads in your life. This is not unusual, whether this is the first time you have sought therapy or have taken therapy in the past. Sometimes we need help to overcome conflicts and blocks in our life that are confusing or difficult . I understand that you are a unique and complex individual, with many facets and aspects that make you who you are, which impact on how you experience yourself, and how you have had to adapt to face life's struggles.
Julia Gibbons
Counsellor, MBACP
Verified
Welcome to my profile, I understand just how difficult and challenging life can be at times, it may be a strained or broken relationship, family problems, self-esteem issues holding you back, a bereavement, depression, anxiety or work stress. Just talking through your worries and problems can really help. I offer a supportive, non-judgemental space where you are listened to, in an atmosphere of calm and respect that is confidential. Together we can unravel your thoughts and feelings about the past and present to bring a new insight and clarity to your situation, enabling you to move towards a more positive future and wellbeing.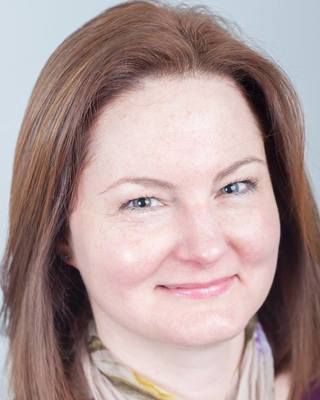 Joanne Wright
Psychologist, MSc, HCPC - Forensic Psych.
Verified
Hello. Do you feel stuck, confused or overwhelmed? Are you being held back by anxiety, depression or a lack of self worth? Do you know what you want to achieve, but need someone to motivate, guide and reassure you? Perhaps you are worried about the well-being of family members, colleagues or friends? As well as working with anxiety, depression, trauma or stress, I also specialise in working with individuals and families affected by Autism. I can diagnose autism and help schools to provide the best support to students. As well as providing individual therapy, I can devise and deliver training relating to mental health and resilience.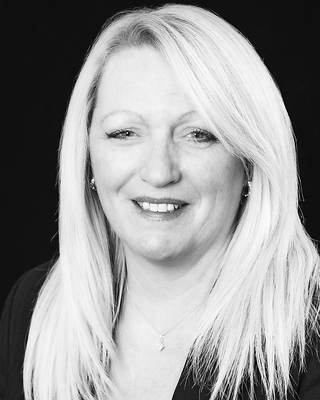 Healthy Minds Stafford Limited
Psychologist, CPsychol
Verified
With over 18 years experience working with individuals, couples and families, I can help you deal with issues in your daily life and provide you with the support/interventions to overcome them. Marriage Counselling, Relationship Counselling, Couples Counselling, Addictions, Anxiety Treatment, OCD Treatment, Stress, Counselling Anger Management, Family Therapy, Counselling For Depression, Gender issues. The therapy provided by Healthy Minds Stafford can: Help you talk about issues you find difficult to discuss with others. Give you the confidence to make changes to improve your life. Offer new insights into your issues from a fresh and impartial perspective.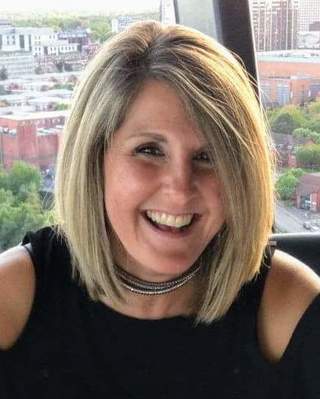 Dr Joanna Saddington
Psychologist, PsychD, HCPC - Clin. Psych.
Verified
Hello, my name is Dr Joanna Saddington. I qualified as a Clinical Psychologist in 2006. Before setting up in private practice I worked in the NHS for 18 years. I am passionate about helping adults, young people, children and families overcome their difficulties. We all know life can be challenging, so it doesn't matter whether a problem is longstanding or is more recent. What is important, is that we work together to try to solve it. I always aim to work in a way that suits the individual and their needs, as well as aiming to deliver therapy empathetically and without judgment.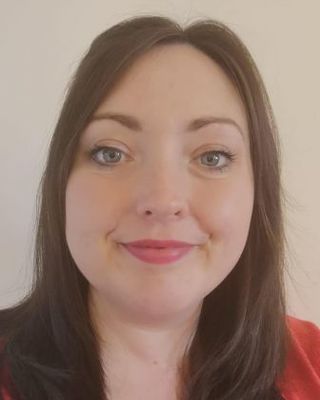 Kelly Rowley Counselling
Counsellor, MBACP
Verified
Life can you hit you hard! I know this from experience. The good news is, that there is always a way back, no matter how hopeless the situation might feel at the time. The fact that you are here right now shows that you have the inner strength and desire to move forward. That in itself is huge, and the first step towards discovering (or re-discovering) the person that you truly are. Maybe you are feeling stressed? or suffer from anxiety? Are you struggling with a past traumatic experience? or the loss of a loved one? You could be stuck in a rut and not know why? Whatever it may be, remember that it does not have to be permanent.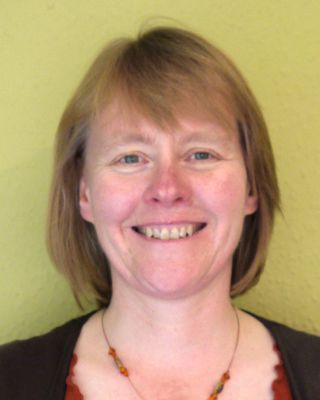 Alison Louise Oxborrow
Counsellor, BACP
Verified
Is there a growing distance between you and your partner? Are criticism, hurts, resentment and bitterness beginning to dominate your relationship? If so, I guess you may both be feeling weary and wounded, you may even be wondering whether you are with the right person. If this is your experience, don't panic. Struggle is a normal part of intimate relationship and Imago Relationship Counselling offers genuine hope. Imago is a form of couples counselling which is focused on enabling you and your partner to break destructive patterns of behaviour, to reconnect at a deeper level and to experience understanding, love & joy again.
01296 929431
Office is near:
Stafford
ST16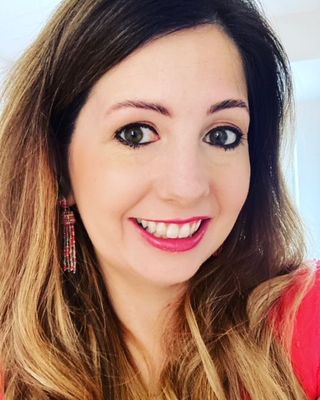 Sherwin Psychological Therapies
Counsellor, MSc, MBACP
Verified
Hi, my name is Gemma and I have been a therapist for over 15 years. I have experience clients with a variety of mental health concerns. There are no issues that are too big or too small for therapy. I can work with you for a short period of time, or for more long term therapy, depending on your needs. I am empathic, supportive, responsive and dynamic. I have a strong history of helping both children and adults overcome their difficulties and achieve their life goals, whatever they may be. I have a specialist interest in womens health, anxiety, menopause and managing chronic illness.
07723 490507
Office is near:
Stafford
ST16
& Online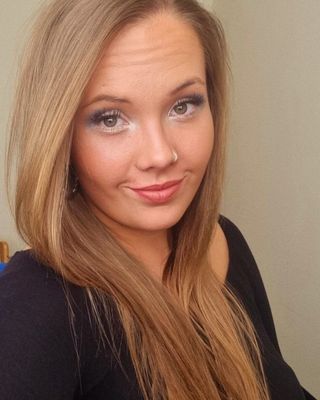 Peace of Mind Wellbeing
Psychotherapist, MSc, MBABCP
Verified
Peace of Mind Wellbeing offers therapeutic support and mental health intervention to Children, Young People and Adults, presenting with psychological difficulties such as Depression, Anxiety, OCD, PTSD, Social Anxiety, Specific Phobias, Childhood Trauma, Relationship difficulties and Low Self Esteem. Peace of Mind Wellbeing also offers couples therapy and family therapy, alongside training packages to other professionals, family and friends, to support their understanding of different psychological difficulties, how they present and how they can appropriately offer their support.
Office is near:
Stafford
ST16
& Online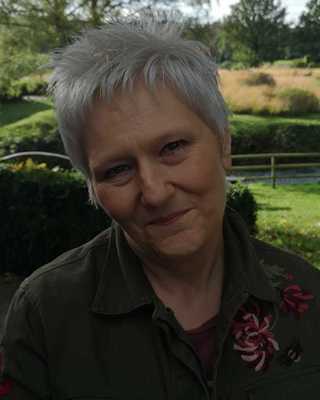 Jo Shenton
Counsellor, MBACP
Verified
Welcome. Are you here because you are struggling with something in your life and need some help and support? Perhaps you are experiencing some symptoms of depression, anxiety, stress, trauma or addiction? Or something else? Would you like someone to listen to you in a confidential, safe place, without judgement? Are you interested in improving your confidence and increasing your self-esteem? Life can really test us at times and we may be unable to find the answers within ourselves or indeed from our family and friends.
01782 983532
Office is near:
Stafford
ST17
& Online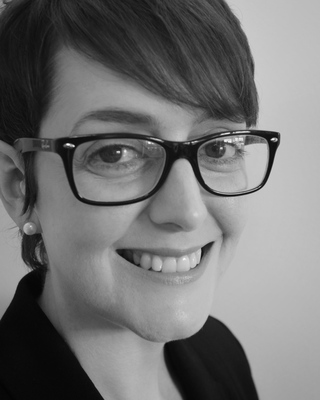 Teresa Lewis
Counsellor, MSc, MBACP Snr. Accred
Verified
Teresa Lewis is a Senior Accredited psychotherapist with the British Association for Counselling and Psychotherapy (MBACP Snr. Accred). Qualified in 1995, Teresa has been providing counselling and psychotherapy treatment for nearly 30 years. Teresa has completed over 30,000 therapy sessions and has successfully dealt with a wide range of issues from anger management to health anxiety. Teresa holds a masters degree in counselling and psychotherapy and is also a qualified EMDR practitioner and accredited mindfulness teacher.
01902 827808
Office is near:
Stafford
ST16
& Online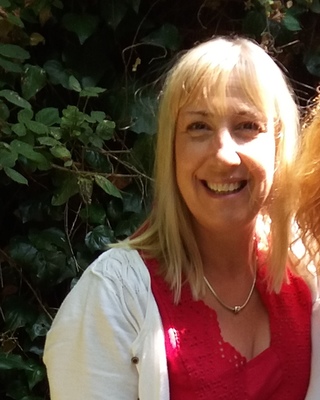 Liz Jane Cartlidge
Psychotherapist, MBABCP
Verified
I will encourage you to move forward in a positive way.. and help you to identify any unhelpful thoughts and behaviours that may be keeping you stuck. I am a gentle kind compassionate and curious therapist who has personal insight into mental health. I will offer you time to explore your distress in a non judgemental and confidential setting.
01283 243906
Office is near:
Stafford
ST16
& Online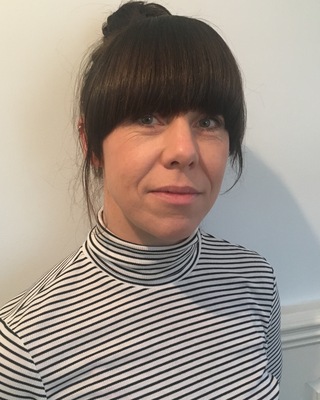 Ruth Proud
Psychotherapist, COSRT Accred
Verified
As an accredited Sexual and Relationship Psychotherapist I specialise in working with individuals and couples experiencing difficulties with their relationships, sexual function, sexuality and gender. I consider a client's relationship or sexual problems in terms of their individual context and background. My aim is to work therapeutically with clients in achieving relationship, personal and sexual wellbeing whatever that may look like.
01543 396887
Office is near:
Stafford
ST16
& Online
More Therapists Nearby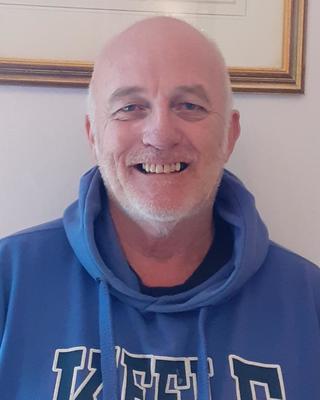 Cheshire Therapy and Veterans Counselling Services
Counsellor, PhD, MBACP
Verified
Counselling is available face to face/via WhatsApp. Practice is based on academic research and personal experiences. I assist and enable clients to better understand dysfuntional thinking practices; to prevent traumatic experiences impacting on their present thinking practices. Areas of expertise: anxiety and anger: trauma related issues (combat, childhood, self harm ideation): sexual identity: work/education anxieties: low mood/depression: Combat related PTSD (including family members): all transitional issues. Clients are the expert of their own lives. I offer a free 15 minute phone call to discuss your issues.
07492 886984
Office is near:
Stone
ST15
& Online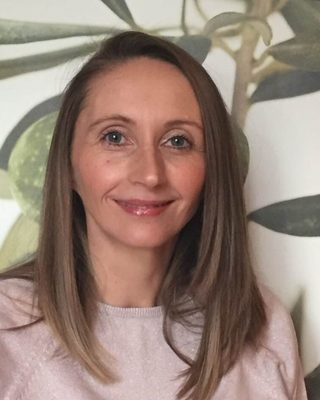 Absolute Counselling
Counsellor, BACP
Verified
I am a Person-Centered counsellor (Person-center means, client led) who uses CBT and Solution Focused techniques where suitable. My background includes yoga, reiki, meditation, aromatherapy and mindfulness. This means I can offer an holistic approach to the therapeutic work. The relationship between myself and the client (you) is at the heart of ALL therapy. Counselling is about change, and change can be very difficult and scary to do. In fact, sometimes we actually don't know how to do it. With support from myself, we will explore your anxiety, concerns, behavior, beliefs and feelings.
07449 529786
Office is near:
Newport
TF10
& Online
---
See more therapy options for
---
LGBTQ+ Counsellors
Do LGBTQ-affirmative therapists receive special training?
Yes. Many therapists who practice LGBTQ-affirmative therapy have completed specialised training, either during their degree programme or as continuing education, to learn the core principles of affirmative therapy and how to best support their LGBTQ clients; some have received certifications in LGBTQ-affirmative therapy. Prospective clients should inquire as to a clinician's background and training to ensure a good fit.
Why might I want to see an LGBTQ-affirming or LGBTQ-friendly therapist?
Queer and gender-non-conforming individuals frequently experience bias and marginalisation in day-to-day life. Working with a therapist who understands these unique challenges, as well as accepts and affirms their identity, can help LGBTQ clients feel safe and supported during therapy—allowing them to better navigate their relationships, mental health, and anything else that they wish to explore during therapy. It is important to note that many therapists can be effective in their work with LGBTQ+ individuals, even in the absence of specific training or background knowledge. The most important component in therapy is the alliance between therapist and client, and this alliance can exist between individuals with very different backgrounds.
How can I find an LGBTQ-friendly therapist?
You may wish to inquire about a therapist's expertise with your specific challenges or concerns—depression, for example, or relationship strife—as well as their past experiences treating LGBTQ+ clients. Prospective clients may also ask whether a therapist has obtained additional training and/or certification in LGBTQ-affirmative techniques.
How can I inquire about a therapist's experience with LGBTQ issues?
Prospective clients should feel empowered to directly ask therapists whether they have received training or been certified in LGBTQ-affirming therapy; competent therapists will be happy to explain their educational background and preferred approach(es) to help a client find the best match for them. Clients may also wish to ask how a therapist has treated clients with their particular challenges in the past and what they expect treatment to look like.
Are all the therapists listed in the LGBTQ directory themselves members of the LGBTQ community?
While therapists may choose to disclose their sexual orientation or gender identity in their profiles, the LGBTQ directory features not only those who have shared this information but also those who assert specialised training or experience in providing support to queer individuals, couples or families.