Jo Thompson
Counsellor, MUKCP
Verified
At times life can become too much, you may be struggling and feeling stuck, not knowing which way to turn. You may chose to explore relationships, patterns of behaviour and influences from the past or present. Choices made due to
abuse
, trauma or any other issues may be holding you back from your true potential. Either way, we can work towards seeking greater understanding of your unique problems in a non-judgemental curious way.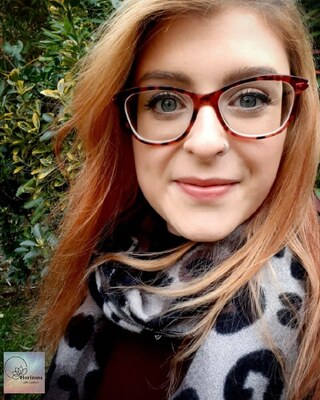 Horizons Art Therapy
Psychotherapist, MA, HCPC-Art Therap.
Verified
If you have found this page, you are more than likely experiencing a challenging time and are looking for some support. Life can throw us some difficult hurdles yet with a helping hand we can clear them, often even surprising ourselves! I have experience working with a wide range of mental health dianosis, learning difficulties, trauma and unsafe coping mechanisms. This includes Military veterans and offenders of all genders. If you are looking for an open and creative space, then here it is! I will support you in finding peace, harmony and healthy coping mechnaisms in life via creation, reflection and development.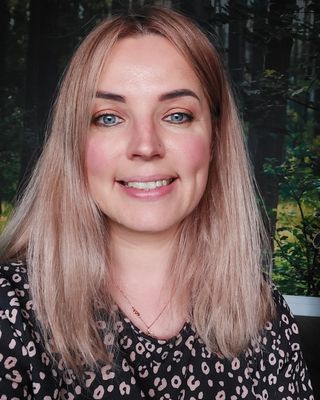 Harmonycounselling
Counsellor, MBACP
Verified
Hi and welcome. I am Humanistic and Integrative therapist. Sometimes we face challenges in life which can be difficult to cope with. I am offering a safe, confidential environment to explore and work together to move forward.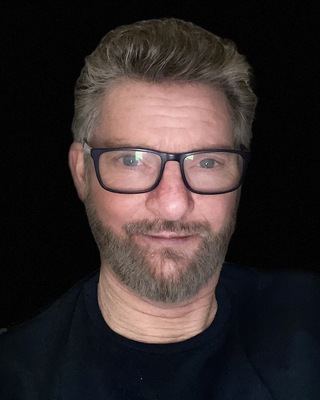 Shining Light Counselling
Counsellor, BACP
Verified
Hello and welcome, I'm David, I wonder, if your Feeling unsure, anxious, scared, angry, confused? Have you had to experience loss and the pain of losing someone you love and care about. All that can be hard to live with, on a daily basis, contact me so we can talk it through, to see if its something we can work together to help you with.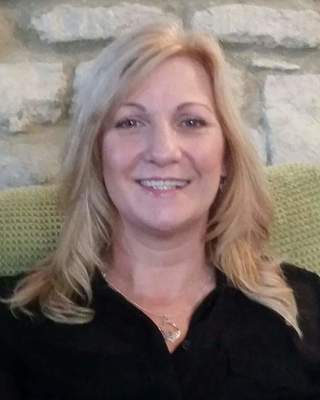 Fiona Knowles Counselling & Supervision
Counsellor, MBACP
Verified
Are you suffering from anxiety, panic attacks, felling generally low, or facing challenges that are preventing you from moving forward and leading a full and happy life? At times life can be very difficult leaving you feeling confused, unhappy, unheard, and restricting you from leading the life you want. Counselling can be the first step towards change, regaining a sense of control in your life, and a better, more positive future for you. I work around a wide variety of issues, problems and complex situations providing you with support, empathy and a space for you to share your concerns.
01778 302872
Office is near:
Spalding
PE12
& Online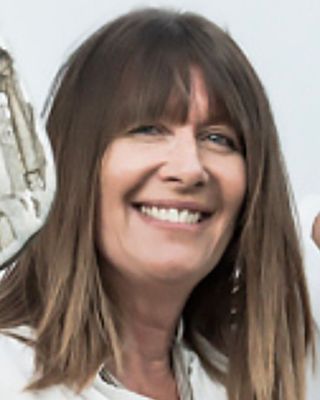 In Balance
Counsellor, MBACP
Verified
Thank you for viewing this profile. At In Balance we offer a confidential space to explore your issues, worries and concerns through counselling or coaching. You have the choice to work either face to face with your therapist in person at our private, comfortable office, or remotely via video or telephone. We offer male and female counsellors and have appointments from 3pm-7.30pm weekdays and Saturday mornings. Counselling is always at your pace and frequency and duration of sessions can be discussed at your free initial consultation. We look forward to meeting you.
01733 902720
Office is near:
Spalding
PE11
& Online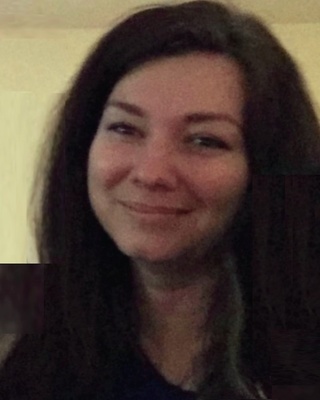 Be You Counselling
Counsellor, MNCS Prof Accred
Verified
My name is Samantha, I offer professional counselling to you at those times of difficulty. Are you feeling low or stressed, anger, guilt, anxiety, depression or panic attacks? Do you feel numb or like you have switched off? You may not understand why you feel the way you do. As your counsellor I will listen closely to you and pick up on your feelings, thoughts and emotions. I will work with you to see the world from your perspective and offer insights that will help us both explore the issue(s) you want to work through. This will be done at a pace that is comfortable for you.
01775 665745
Office is near:
Spalding
PE11
& Online
Philip Boddey Counselling
Psychotherapist, MBACP Accred
Verified
I have been a qualified psycotherapist and counsellor for in the region of 30 years to 2020 and have, during this time worked with ages 5 and upwards both individually, as couples, groups and families. I have worked alongside local authorities social services, education establishments, foster agencies, Police, CAMH, Health Insurance companies, the NHS and others.
01780 430698
Office is near:
Spalding
PE11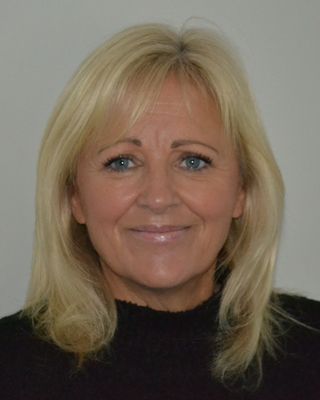 Tracey Peplow Counselling & Supervision
Counsellor, MBACP
Verified
Are you struggling to cope with the world's challenges? Feeling anxious? At times life can feel overwhelming and it can be difficult to see how we can move forward or make things better for ourselves. Counselling can be the first step towards making positive changes in your life and to ultimately living the life you want to live - living rather than existing. I can offer a safe, confidential space, where you can decide exactly what you want to share and where you will not be judged. We can explore coping strategies to help you through your difficulties and we can work together to determine how you can move forward with confidence.
01778 309981
Office is near:
Spalding
PE11
& Online
More Therapists Nearby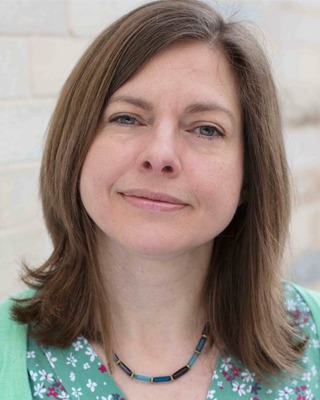 JWM Counselling
Counsellor, MBACP
Verified
I worked for two years as a grief and loss counsellor with children and young people and one year with victims of rape and sexual
abuse
.
Are you feeling overwhelmed with difficult feelings? Have you been through a bereavement or loss that you're struggling to come to terms with? Have you experienced painful and traumatic life events that still impact on you today and stop you living the life you want. Would you like to improve your relationships with the people in your life? You may be struggling with issues life anxiety, depression or low self-worth. My focus is to offer a counselling relationship that is supportive, nurturing and empowering. I can offer practical coping strategies, better insight and understanding as well as help you find your own solutions.
01529 400960
Office is near:
Boston
PE21
& Online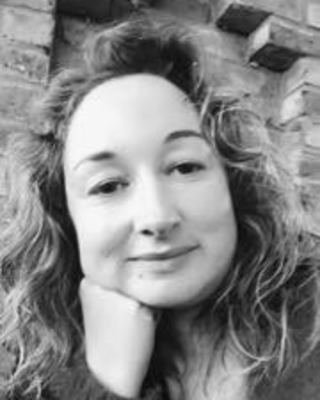 Jo Vickers
Psychotherapist, MNCS Accred
Verified
My aim is to co-create an environment that offers you a place to bring and share your unique experiences and begin to explore and understand how they have impacted you. I believe everyone can benefit from sharing their stories; often being truly heard for the first time. Nonetheless, this can feel odd initially, sat sharing information with a stranger. My creative approach to therapy responds to your individual needs to best support you whist undertaking this. My experience of working with survivors of trauma has been a live demonstration of the impact of previous and current experiences on our health.
01522 440419
Office is near:
Boston
PE21
& Online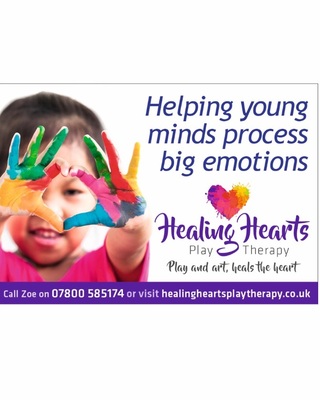 Zoe Donovan (Play And Creative Arts Therapist)
Psychotherapist, PTUK
Verified
Hello, I'm Zoe. I am a play and creative arts therapist based in Peterborough and I see children from 3 to 16. Do you know a child with big emotions? Are these emotions hard to manage? Play therapy can help children process their emotions and make sense of their worlds. I also offer parenting support. I know how hard parenting can be and I'm passionate about offering a holistic service. I am an advocate of therapeutic parenting, playful parenting and attachment play. I like to work with parents to help support the therapeutic process and provide ways to foster co-operation, connection and play.
01733 942001
Office is near:
Deeping Saint Nicholas
PE11
& Online
---
See more therapy options for Spalding
---
Domestic Abuse Counsellors
Domestic abuse can be physical or psychological, and it can affect anyone of any age, gender, race, or sexual orientation. It may include behaviors meant to scare, physically harm, or control a partner. And while every relationship is different, domestic abuse and violence typically involves an unequal power dynamic in which one partner tries to assert control over the other in a variety of ways.