Diana Goss
Psychotherapist, MSc, MUKCP
Verified
With a variety of experience in various modalities I believe client rapport to be the most essential ingredient to a working relationship. I work with both couples & individuals, sexual and relationship issues and all related concerns including disorders of desire, sexual dysfunctions, pain on intercourse, premature ejaculation, erectile dysfunction infidelities, communication issues and realistic expectations. I also have expertise in Loss, Bereavement & Trauma. My love of learning enables me to work to the client's strengths and values. I enjoy getting my client as quickly and safely as possible to their required goal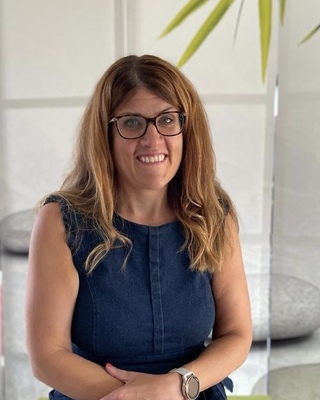 Marion Morris
Counsellor, MBACP
Verified
Do you struggle with anxiety, trauma, low self esteem, relationship issues? Has life just become too much and you need a safe space, judgement free to be heard and work through it all? Maybe you just want someone to help you unpick all of your thoughts feelings and emotions that can be overwhelming and all consuming at times. I can provide an space where we can unpick all of this together, helping you to understand yourself a bit better and work towards inner peace.
---
See more therapy options for Southsea
---
Sex Therapy Counsellors
Who is sex therapy for?
Sex
problems are common in relationships. Many people want a better sex life and want to feel loved and desired by their partner. It is difficult for couples to resolve sexual problems on their own because people often feel ashamed to talk about their sexual desires fearing they are not normal, when in fact a very broad range of preferences and behaviors are normal. A sex therapist can help clarify this and other matters.
Why do people need sex therapy?
Many people do not know how to talk about their erotic needs or their emotional needs, both of which are addressed in sex therapy. Couples often live with sexual difficulties for years before seeking help, and in that time, partners may experience so much disappointment and alienation that they may fear their problems mean they are incompatible. Once people experience disappointment, it is difficult to find resolution without help.
What happens in sex therapy?
People have many misconceptions about what takes place in sex therapy. First, it is a form of talk therapy in which partners discuss their sexual concerns; it does not involve touching or physical exploration of any kind. Sex therapy typically helps couples get comfortable talking to each other about sex so that, in the privacy of their home life, they can openly discuss their sexual desires and make decisions about what they want to do. Couples are typically assigned activities to do at home that build intimacy skills.
What kinds of problems do sex therapists treat?
Very often, partners differ in their degree of sexual desire and struggle over how often to have sex. Or they may have fights about porn use or have difficulty connecting sexually after one partner is unfaithful. Men may have problems with premature ejaculation. Women may find themselves struggling to become aroused or to achieve an orgasm. Sometimes partners feel like they have lost the sense of attraction to their partner. These are all common issues dealt with in sex therapy.