Waitlist for new clients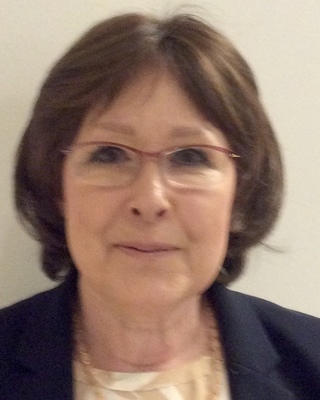 Jacqueline Lane Jungian Analyst
Psychotherapist, MUKCP
Verified
I am a very experienced therapist, I have worked within the NHS and in Private Practice since 1994 and am a Senior Jungian Analyst, a Training Analyst, an Examiner and a
Supervisor
. I have a special interest in working with people experiencing relationship difficulties, difficulties in the workplace and those suffering from depression and anxiety. There is a wisdom in anxiety, any emotional crisis is a call for personal growth, for insight and to a new path through life. The belief that symptoms have meaning leads to a more positive approach and outcome, so that suffering is not in vain but the prelude to a more meaningful life.
01798 305159
Office is near:
Solihull
B92
& Online
Waitlist for new clients
Not accepting new clients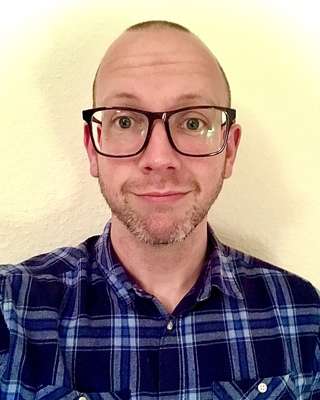 Bradley Crook
Psychologist, HCPC - Clin. Psych.
Verified
Everybody faces struggles, but nobody's struggles are the same. And everybody, at some time, needs help (although it can be so hard to ask for it). My work as a psychologist has been with many different people facing a wide range of challenges. My role has been to work with them and empower them to make the changes they need to live a life that is more meaningful to them. Is it easy? In my experience, it is not. Making change is scary, tough and brave. You may not believe you are capable of this. But the fact that you are reading this suggests that you are getting ready to try. This is where I, as a Clinical Psychologist, can help.
0121 752 9148
Not accepting new clients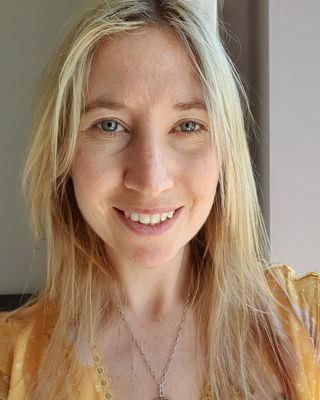 Charlotte Marriott
Psychologist, PsychD, HCPC - Clin. Psych.
Verified
I'm sorry you're having a hard time right now. You've made the amazing decision to make a change so things are looking up already. I have been absolutely privileged to witness the amazing transformations my brave clients have made through their hard work and I look forward to meeting you. Having worked in Clinical Psychology for 12 years, I provide high quality, evidence based, psychological assessment and therapy for adults and older children/adolescents delivered online. You are unique and deserve more than a "one size fits all" approach. I offer an individualised approach tailored just for you and together we find a way forward.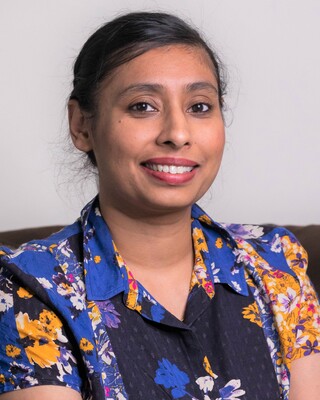 Gurmeash Kaur
Psychologist, PsychD, HCPC - Clin. Psych.
Verified
1 Endorsed
It can be a daunting, nervous and courageous step when accessing psychological support and reading this means that you have already thought about this, which is an achievement! It can sometimes be difficult to prioritise and give importance to our own needs, it can make us feel guilty or undeserving. However, I believe self-care and self-love, are at the root of living a healthy well-being. I have a positive working attitude and strongly believe in creating an open and honest therapeutic relationship. I use different psychological frameworks and tailor my approach to effectively support my clients with their psychological distress.
Dr Soraya Michelle De Boni
Psychologist, PsychD, HCPC - Clin. Psych.
Verified
Do you feel stuck, lost and alone in life? Do you feel overwhelmed by your problems and struggle to understand why you feel so unhappy and unfulfilled? Do you worry about letting people get emotionally close to you and so tend to distance yourself from others? Yet then feel isolated and deeply unhappy? Have you always felt different or as though there was something wrong with you? Do you have a longing to understand yourself and feel an emotional connection with people in your life? I have worked with many people with these kinds of problems. It is likely that you experienced emotional neglect or trauma as a child.
0121 285 4539
Office is near:
Solihull
B92
& Online
Sean Charlesworth Counselling Services
Counsellor, ACC Reg
Verified
I'm a qualified and professional counsellor who see's individuals and couples. I have over 20 years experience. Talking to me, a trained professional counsellor can help us make sense of challenging times and find a way through, moving us towards a better understanding of ourselves and our feelings.
0121 817 7107
Office is near:
Solihull
B90
& Online
Holly-Jane Thurgood, Optimism Therapy Services
Psychotherapist, MBABCP
Verified
1 Endorsed
I deliver online psychotherapy to adults and children aged 16-17, nationwide. I am energetic and enthusiastic, and I will work with you to motivate and guide you through therapy. My approach is based in the latest evidence of successful therapy approaches. I am an experienced and highly trained mental health professional and accredited psychological therapist. I have over 14 years of military healthcare experience delivering care in the UK and whilst deployed on operations in Afghanistan and in maritime environments. I have worked in acute and community mental health within the NHS and Ministry of Defence.
023 8001 6653
Office is near:
Solihull
B90
& Online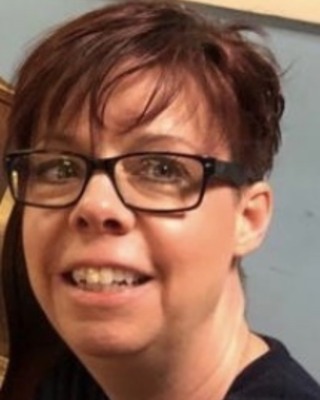 Jane Oneill
Psychologist, HCPC - Couns. Psych.
Verified
You feel like you can't cope, you're fed up, you've had enough. Your life isn't what you want it to be. Living has become hard and there's no joy in your world. It's like everyone else except you is happy. You're haunted by your past. You think you'll never be happy again. You feel alone like no one else understands how hard your life is at the moment. On the outside you look fine but inside you feel like you're dying. Everything you do feels like an act to look like you're okay. You don't know how to change things or what to do about it anymore.
0121 827 8999
Office is near:
Solihull
B90
& Online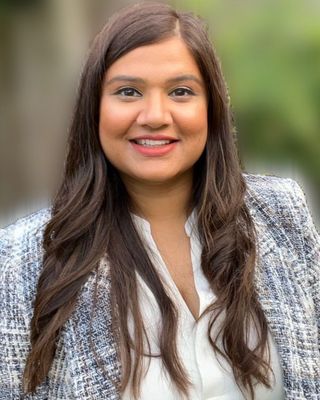 Iaysha Nagar
Psychotherapist, MBABCP
Verified
My friends would describe me as a warm, bubbly and compassionate person. I am someone who is always ready to give people time. I understand it can be nerve wrecking attending therapy and seeking help. Having grown up in a culture where mental health , was not discussed I am hoping to help change the stigmatism around mental health. Please be reassured that I am here to help with your struggle. My long term goal is to help people feel empowered in order for them to be the best version of themselves.  I would like people to talk about mental health as if it does not define them.
0121 387 3478
Office is near:
Solihull
B90
& Online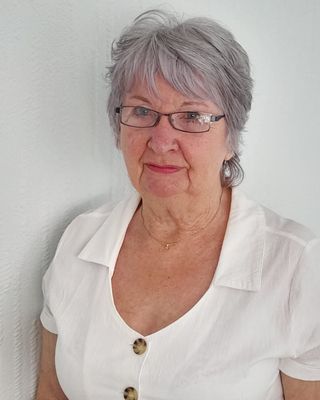 Eira Smith
Counsellor, DCounsPsych, MBACP Accred
Verified
I am flexible with the hours I work via telephone or video webcam and face to face sessions. I am fully qualified and have 30 years experience in counselling practice. I worked for 17 years in education, counselling students, of all ages, and as a counselling trainer. During that time I began my Private practice from home, counselling employees from all walks of life through the Employee Assistance Programme over the last 27 years. If its change you are looking for in your life, then contact me for a confidential assessment session . This will enable both of us to see if we can work towards your preferred future.
01675 621013
Office is near:
Solihull
B90
& Online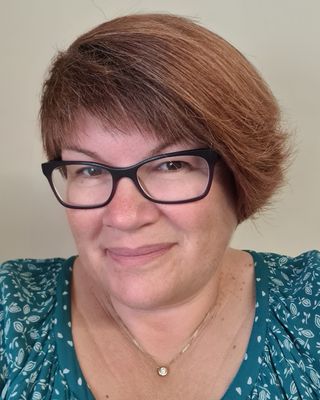 Helen Andrews
Psychologist, PsychD, HCPC - Clin. Psych.
Verified
I specialise in working with children & their families, particularly young children. Parents contact me because they are concerned about their child's behaviour or development, sometimes they can see that their child is worried, cross or seems sad. Often parents have questions about how best to respond to their child in different situations, or want to learn more about different parenting approaches. Parents also worry about relationships within the family; whether they feel as close to their child as they thought they would, or whether difficult times have put a strain on relationships. These are all good reasons to get in touch.
01883 778996
Office is near:
Solihull
B95
& Online
---
See more therapy options for Solihull
---
Clinical Supervision and Qualified Supervisors - Counsellors
Clinical supervisors provide formal supervision, guidance and expertise for pre-qualified professionals and those seeking supervision for their everyday practices. While each membership organization has its own unique requirements, professionals offering clinical supervision help new practitioners advance their clinical knowledge, and satisfy requirements leading to full qualification.