Gill Gillespie
Counsellor, MBACP
Verified
Choosing the right counsellor is the first step on the journey you are looking to take. Whether you are looking for understanding past trauma, or working out who you are. There are many reasons that people seek counselling such as abuse, addiction, family issues, bereavement, depression, low self-esteem and many more. I can be here to help you explore, understand and accept what might be uncovered.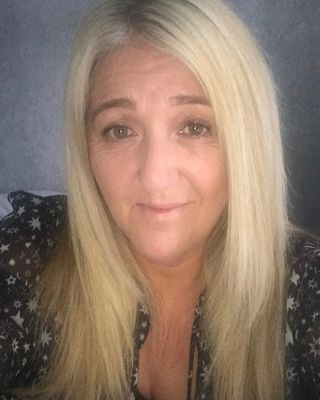 CP Counselling & Wellbeing Therapies- Supervisor
Counsellor, MBACP
Verified
If your searching for a Counsellor then I understand you have reached a point in your life when you are ready to look at issues that are having an impact on you. Maybe causing you day to day difficulties and stopping you being able to live your life the way you want to. It can be a frightening process when you decide to reach out for help to look at issues that are causing emotional distress. Counselling is an approach to help you gain an understanding of the issues affecting you and work towards making positive changes in your life. You have taken the first step in seeking help simply by searching for a counsellor.
Life's Journey Counselling
Counsellor, MBACP
Verified
Are you ready to embrace change and regain your life? I am a fully qualified Integrative Counsellor/Psychotherapist. Feeling overwhelmed? Do you feel anxious or worried? You CAN create choices, gain new skills and strategies to cope. You CAN achieve positive change, nothing is impossible to overcome, we will work together to overcome whatever is holding you back, leaving nothing unresolved. Counselling can be scary, taking that first step to make contact is very brave. I am certain that once you meet me, you will feel comfortable and safe and be able to trust in the therapeutic process, and I now receive many client referrals.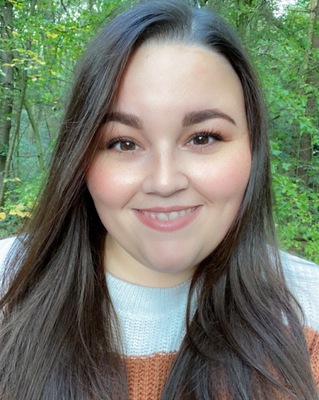 Shaunagh Parkes
Counsellor, MBACP
Verified
Welcome! My name is Shaunagh and I am an experienced Integrative Therapist based in Cheshire. I have worked as a counsellor within primary care settings, employment assistance programmes and private practice. I have also spent 2 years as a volunteer counsellor for local charities. As a result I have had the privilege of gaining experience in a variety and severity of mental health complaints. I have the most experience working with anxiety, relationship issues, grief/loss and LGBTQ+ issues. I also have experience working with depression/low mood, trauma, family conflict, life transitions, self-harm, self-esteem and stress.
JVP Wellbeing and Training
Counsellor, BACP
Verified
Are you ready to change how you feel? Are you experiencing overwhelming feelings of sadness, anxiety, depression and loneliness? I am an experienced qualified counsellor and college lecturer in counselling. I work integratively allowing us to explore a number of approaches including Person Centred, Psychodynamic, Cognitive Behavioural Therapy (CBT), Solution Focused Brief Therapy, Personal Construct Theory and Transactional Analysis. I offer a non judgemental safe place allowing us to work together to make the changes in your life that you so desire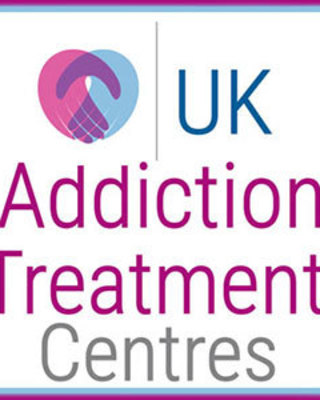 UK Addiction Treatment Centres (UKAT)
Why choose UKAT? 160 beds across the UK; treatment for all addictions, including process addictions, eating disorders, age 16-18 treatment and dual diagnosis. Ranging from luxurious en-suite rehabs with gyms and on-site medical units to affordable rehabs. Catering for people from all walks of life. All rehabs have 24/7 on-site addiction professionals, ensuring clients have the highest level of care offered in the country. UKAT always addresses the individual as a whole and will tailor treatment to the addiction and long-term recovery of the client. All UKAT centres have a family programme dedicated to helping family members.
020 3872 2432
Office is near:
Runcorn
WA7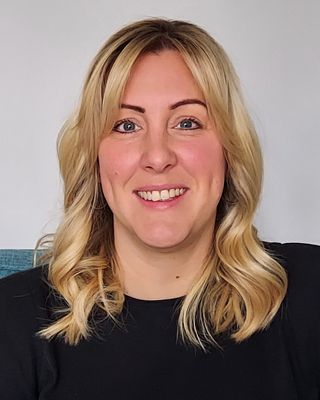 Anna Noden
Counsellor, MBACP
Verified
"Most people go through difficult and challenging times at some point. Life is not always easy or straightforward" Whether you are here due to mental health concerns such as depression, anxiety or work related stress; personal development goals, such as increasing self esteem or developing assertiveness; or you are experiencing relationship problems or grief and loss, the good news is counselling will help!.
01925 986052
Office is near:
Runcorn
WA7
& Online
Ashdales Therapy
Counsellor, BACP
Verified
Hi, I'm Dave and I'm a fully qualified Integrative Counsellor. What I aim to provide, is a safe environment for you to explore any area of your life. I offer a free telephone consultation and a free 20 minute initial consultation, this would be to explain what counselling is and the process, commitment and fees involved. Sessions are confidential and the aim being to build a therapeutic relationship that can lead to change. Over the years I have come to recognize connection is so important in our lives, often anxiety, depression, addiction and emotional issues can lead us to disconnect from those around us.
07480 782103
Office is near:
Runcorn
WA7
---
See more therapy options for
---
Substance Use Counsellors
How do substance and drug recovery or rehabilitation programs work?
In inpatient programs, individuals live in a facility with other clients in recovery; in outpatient programs, individuals reside at home. These facilities are staffed with healthcare professionals including physicians, nurses, psychologists, counsellors, and psychotherapists. Staff often also includes people who have recovered themselves, serving as mentors and guides. These programs may use abstinence, harm reduction, detoxification, psychotherapy, and other methods.
How do 12-step programs combined with psychotherapy work?
Members of 12-step programs help each other reach abstinence and work to maintain it. These programs promote complete change in the individual's emotional, mental, physical, and even spiritual perspectives. Some programs require that new members attend 90 meetings in 90 days. Many people do attend these programs in conjunction with their work in psychotherapy; the combination of therapy along with 12-step can be extremely effective.
How does harm reduction combined with psychotherapy work?
According to the Substance Abuse and Mental Health Services Administration, harm reduction prevents death, injury, disease, overdose, and substance misuse. People who choose harm reduction for substance use reduce the amount of drugs they consume. It is not abstinence-based like a 12-step program, but combining harm reduction with psychotherapy proves to be effective for many people.
Are there specific medications for substance and drug use?
There are medications approved to treat substance use disorder—such as buprenorphine, methadone, naltrexone, and acamprosate. These medications do help people cope with substance use as well as avoid the problem of relapse. Naltrexone can help reduce cravings, methadone is an opioid medication used to treat severe pain, and acamprosate may help ease symptoms like poor sleep and anxious feelings.