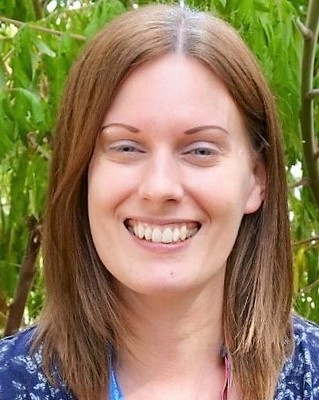 Sarah Lambourne-Wills
Psychologist, DCounsPsych, HCPC - Couns. Psych.
Verified
Counselling provides you with a confidential space within which to talk about issues that are troubling you so that you can explore your thoughts and feelings about them. This can offer you the opportunity to reflect on the past to gain an understanding of your current situation, so that together, we can find new solutions or more helpful coping strategies to help you reach your goals. I can offer you a confidential space to talk and explore the issues with which you are seeking support. By focusing on your goals, we can work together to help you find your way and reach your goals.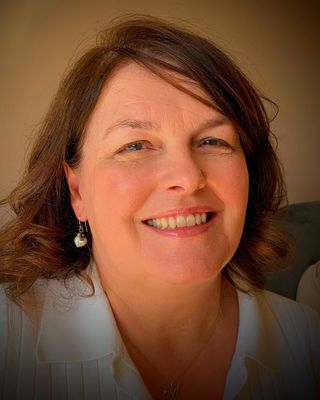 Maria Greenan
Psychotherapist, MBABCP
Verified
I am an accredited Cognitive Behavioural psychotherapist of 25years. I have worked in community Adult Mental Health Services and CAMHS services in the NHS and in private settings. I also offer CBT clinical supervision to peers. I have extensive experience working closely with clients and their families to help people identify what they want to achieve from therapy and help them achieve their therapy targets.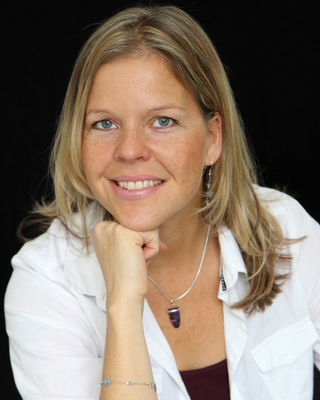 Lara Just
Psychotherapist, MUKCP
Verified
Do you sometimes feel lost or unsure about what your purpose is? Why you are here? Why life has happened as it did so far? Are you struggling to get through a tough life transition, loss or grief? Are you at times not sure what you have to offer to the world; what you are meant to do or what you really want? Do you find it difficult to trust others or are wondering how to improve your relationships with others? I offer a safe, unbiased space to talk that is removed from your direct family and friends. This freedom to speak openly can be helpful when trying to talk through tricky and uncomfortable feelings.
Not accepting new clients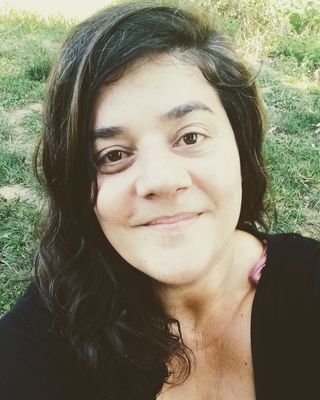 Ana Corral
Psychotherapist, UKCP Trainee
Verified
I wanted to give you a warm welcome and acknowledge your effort in taking this first step. It is not easy to start therapy; overcoming any fear you may feel, where to search, which therapist to choose… I would like to invite you to stop for a moment. Close your eyes slowly. Take a deep breath. How do you feel? Where in your body do you feel it? Sometimes life presents us with difficulties that can leave our world upside down. We can end up feeling anxious, depressed, angry, frustrated… Sometimes we just experience a lack of meaning and can't connect with the life force that makes us feel alive.
01275 402946
Not accepting new clients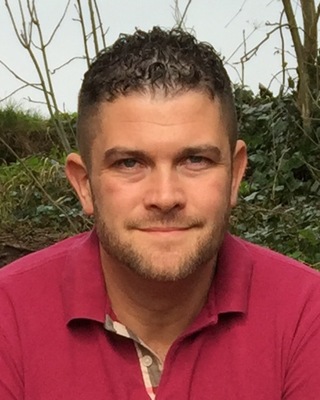 brighter pathways
Counsellor, MBACP
Verified
I am a qualified counsellor and teacher, I have studied Counselling and Substance Misuse at FdSc level and have a Diploma in Social Work, as well as having a wide range of work and life experience. My down to earth nature empowers me to be accessible, approachable and non-judgmental which is an essential part of a successful working therapeutic relationship. Aiding people to work through their own life challenges is my absolute passion and driving force behind Brighter Pathways Counselling.
0117 456 2551
Office is near:
Radstock
BA3
& Online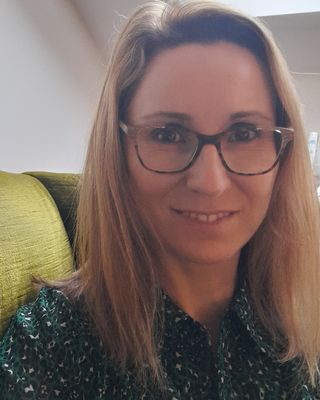 Stanka Krnacova
Psychotherapist, MA, MUKCP
Verified
2 Endorsed
Do you feel like it is difficult to reach your partner emotionally, are you being stone walled, afraid of conflict or are you people pleasing for a quiet life? Do you have a pattern of being submissive, passive aggressive or unable to effectively communicate your wants and needs? Do you feel like you and your partner don't understand each other or feel as if you have married your mother or father? Couples therapy aims to uncover reactionary aspects of yourself that lead to discontent and a loss of connection and intimacy in your relationship. We will examine unhelpful dynamics and behavioural patterns and explore where you are stuck
07897 601897
Office is near:
Radstock
BA3
& Online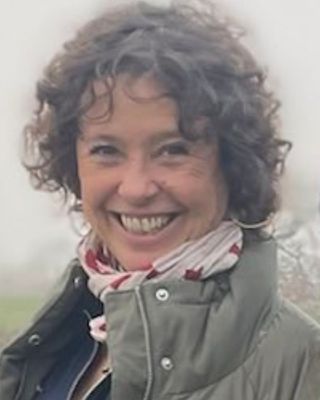 Billie-Jude Thorpe
Counsellor, MBACP
Verified
Internal Family Systems therapy is the fundamental psychotherapeutic approach that helps people deal with the legacy of trauma. We will work collaboratively, understanding what is being brought to the room and making sense of it together in an environment of safety and respect. In our work together you are encouraged to develop a self awareness and a capacity for a fuller sense of you. This will improve your relationship/connection to Self, deepening your understanding and compassion-perspectives can broaden- loosening the bolts on personal narratives or beliefs and creating room and opportunities for a different experience.
Office is near:
Radstock
BA3
& Online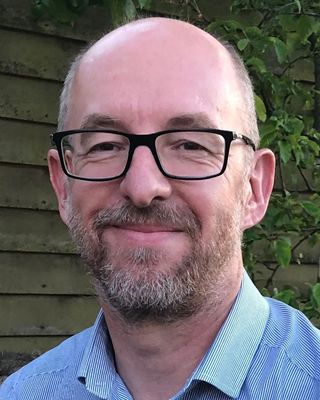 Dr James Kiff
Psychologist, PsychD, CPsychol
Verified
When we feel stuck, experience difficult emotions, or the challenges we have are distressing, finding a space to work through and move beyond what has led you to experience those difficulties can feel overwhelming in itself. By working together we look to create a space where you can explore and make sense of the distress, address challenges and build psychological well-being, while supporting you to feel confident to successfully move forward.
01373 482303
Office is near:
Radstock
BA3
& Online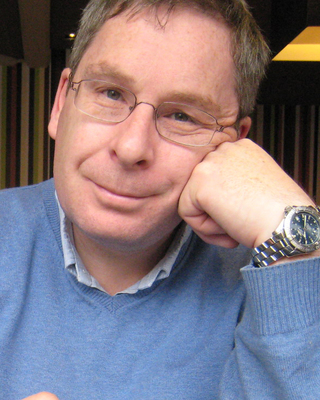 Dr Damian Stoupe
Men are pretty bad when it comes to seeking help for health (physical or mental), preferring to sort the problems out themselves. I work within a specific 'man-friendly' approach to counselling, meaning we focus on how and where you want to be in the future and go from there, only looking back when the past blocks to you from moving on. I help you to find the best solution that fits your life circumstances, works for you and, enables you to develop the skills to cope with what life throws at you in the future. If you want a counsellor who believes in the power of conversation, humour and looking forward, let's chat.
01749 605555
Office is near:
Radstock
BA3
& Online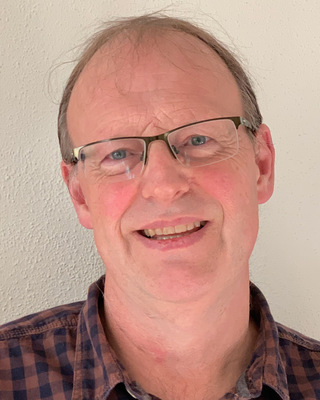 Emergence Counselling
Counsellor, ACC Reg
Verified
1 Endorsed
What do you need? It is sometimes helpful to ask yourself - "What are my main goals as I go for counselling? What is important to me right now? How would I like to change?" Often all someone needs is some quality time and space to be able to be themselves, and be heard - not feeling judged no matter what they say, and feel some compassion from somebody who cares. In the busy world in which we live, I provide that space for you to unwind, off-load and rediscover who you are, as well as deal with the problems you are experiencing - and change.
01225 530248
Office is near:
Radstock
BA3
& Online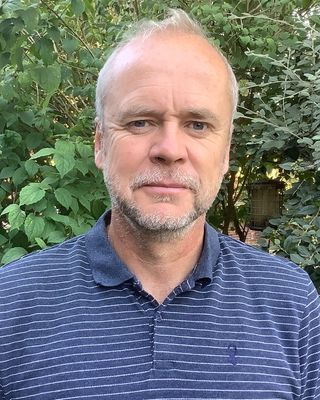 Simon Gaddes
Counsellor, MNCPS Accred
Verified
1 Endorsed
I aim to provide my client's with a safe, caring and professional atmosphere in which to explore their diverse problems at their own pace and depth. I am a well travelled, life experienced integrative counsellor which means I believe in tapping into various models and approaches to assist my clients with the unique and personal problems they are experiencing founded upon my deep experience of what life expects of us as we journey through it. I am experienced in dealing with depression, anxiety and stress and can assist you to explore deeper experiences that may be contributing to your struggles. I am here to hear.
01749 608476
Office is near:
Radstock
BA3
& Online
Maria Greenan
Lara Just
Emergence Counselling
Sapling CBT (cbt, emdr, btti for tics)
Tamsin Abrahams
---
See more therapy options for Radstock
Nearby Searches for Radstock
---
How can I find a therapist in Radstock?
Search for nearby therapists or counsellors by inputting your city, town, or suburb; or postcode; or a provider's name into the search bar. From there, you can filter providers by the issues they treat, cost, insurance, gender, and other factors to find providers who are well-suited to your needs. To navigate between locations within the same country, enter a new city or postcode into the search bar.
Learn more about
how to find a therapist
.
Is online therapy a good option?
Therapy conducted
online
or over the phone can be just as effective as in-person therapy, as long as there is a strong alliance between the client and the therapist. To find a therapist who provides telehealth services to clients in your area, click "Online Therapy" on the directory homepage and search by your city or town or your postcode.
What's the difference between a psychologist, a therapist, and a counsellor?
Therapists, psychologists, and counsellors are all licensed mental health professionals. In many countries, psychologists have earned a doctoral degree. The terms "therapist" and "counsellor" are used somewhat interchangeably, but generally therapists offer longer-term, mental health care, while counsellors offer shorter-term care that may focus on one domain, such as marriage, career, or academic challenges.
What type of therapist is right for me?
Clients should consider factors such as insurance coverage and their primary reason(s) for seeking therapy to determine the type of professional best suited to their needs. Someone struggling with mental health challenges such as depression or anxiety, for example, may wish to seek out a clinical psychologist or therapist, while someone navigating career obstacles or marital upheaval may benefit from seeing a counsellor who can offer short-term, targeted support.
Is everyone in the Psychology Today Therapy Directory a licensed therapist?
The Psychology Today directory lists providers who offer legitimate mental health services to the public, including psychologists, psychiatrists, social workers, and counselors. Many have been licensed by the country where they practice; providers whose license or primary credential has been
verified by Psychology Today
are signified by a "Verified" symbol. Some clinicians or organizations provide services for which their state or country does not offer licenses, such as pastoral counselling. They may be selectively included without the "Verified" seal.
What type of therapy is right for me?
The
type of therapy
best suited to a particular individual depends on several factors, including their primary reason for seeking therapy, their preferred timeline (some therapy types last for a set number of sessions, while others are open-ended), and their personality and preferences—some may prefer a more structured approach. For many individuals, multiple types of therapy could provide a good fit.
Is online therapy cheaper than in-person therapy?
Many therapists charge the same amount for online therapy as they do for in-person therapy—though clients may still find this cost-effective if it cuts down on their transportation costs. Health insurance plans often offer equivalent coverage for online and in-person therapy; indeed, in many places, they are legally required to do so. Text-based or on-demand therapy apps may be cheaper than traditional one-on-one psychotherapy; however, the practice may be less effective and is not likely to be covered by insurance.