See For Miles Ltd
Psychotherapist, MBACP
Verified
We Can Help With… Difficulties Within Relationships Depression Hidden or Re-occurring Issues Overcome Obstacles In Your Life Whatever are Your Presenting Issues
Anxiety
&
Phobia
Eating Disorders Sleep & Stress Breaking Old Habits & Building Confidence.
Psychotherapeutic counselling sessions can help with your mental health needs which require regular maintenance. At See For Miles our sensitive, yet challenging approach to counselling is strengthened through developing a strong working relationship between therapist and client, encouraging those to move from where they are now. Enabling clients to explore their own options, reach their own decisions and to act upon them accordingly, making effective decisions which lead to positive changes in their attitude and/or behaviour.
Not accepting new clients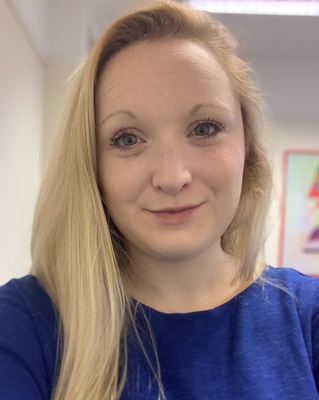 Katie Shergold
Counsellor, MBACP
Verified
When we're faced with difficulty in life wherever it may be from, having someone to talk to about this is really important. To be able to go to someone who will be non-bias, non-judgemental, confidential, safe, supportive, truly listening and warm can be the cornerstone to feeling helped and supported during those moments in life. We all have different goals, ambitions, beliefs, needs and aspirations and yet we can work together in unison to try and make these ideally that bit closer for you.
01380 717100
Office is near:
Pewsey
SN9
Not accepting new clients
---
See more therapy options for Pewsey
---
Anxiety Counsellors
At the core of
anxiety
is a mistaken appraisal of danger in which threats are exaggerated, triggering an array of negative feelings that overwhelm patients and lead to avoidant behavior. Therapists take aim at the three big components of anxiety—worry, physical arousal or edginess, and avoidance—by teaching one or more well-researched programs of skills that are custom-tailored to patients' own worst thoughts.