Waitlist for new clients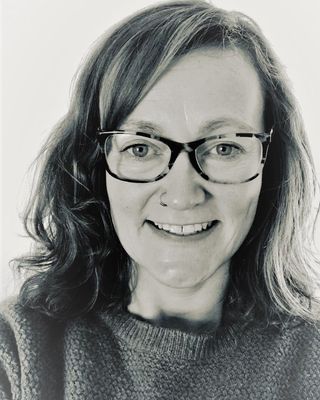 Faye McLean
Psychologist, HCPC - Clin. Psych.
Verified
I am a warm and compassionate HCPC registered experienced Clinical Psychologist. I work with
adults
, young people, children and their parents with a variety of struggles including relationship difficulties, attachment issues, self-harm, anxiety, depression, loneliness, loss, grief, transitions and trauma. I am trained in a variety of different therapeutic approaches. I am an accredited Cognitive Analytic Therapist and also use family therapy, DBT and CBT. I have completed Level 1 and 2 DDP (Dyadic Developmental Psychotherapy) training.
Alison Goldie
Counsellor, MBACP
Verified
I studied at Northern Guild and trained in Transactional Analysis. I am a registered member of the British Association of Counselling and Psychotherapy. I work both long and short term to help you reach your personal goals. I also studied to work with couple's with a range of difficulties and presenting issues at The Counselling Academy. I work with
adults
aged 18 and over, offering both short and long term work to achieve your therapeutic goals, from my home in the Eden Valley.
01228 276923
Office is near:
Penrith
CA10
& Online
Ben Davis
Psychologist, HCPC - Clin. Psych.
Verified
1 Endorsed
Hello. I'm Dr Ben Davis, an HCPC registered Clinical Psychologist. I have experience in working with people with a range of psychological issues including depression, different kinds of anxiety (e.g health, OCD, PTSD/trauma, phobias), bipolar disorder, relationship difficulties, occupational difficulties (e.g burnout), supporting neurodiversity (e.g. autism/Asperger's) and neuropsychological difficulties (e.g. Multiple Sclerosis & stroke) . I have worked with people who are living with physical health conditions (including life limiting diagnoses) for several years and currently support NHS staff as part of a new NHS initiative.
Karen Veronica Hodgson
Psychotherapist, MA, MUKCP
Verified
Perhaps you have experienced a stressful/traumatic life event e.g. a death or a relationship break-up and need to reprocess symptoms of emotional distress. Maybe these symptoms have led to struggles with addiction, depression, anxiety? Together we can work through reprocessing these symptoms. I mainly use two psychotherapeutic approaches, EMDR & Brainspotting, both are brain based techniques which are reported to alleviate symptoms caused by traumatic memories. I work with PTSD/Complex PTSD, Relationship & Couple Issues. My aim is to promote personal harmony, growth and mind/body balance into your everyday life.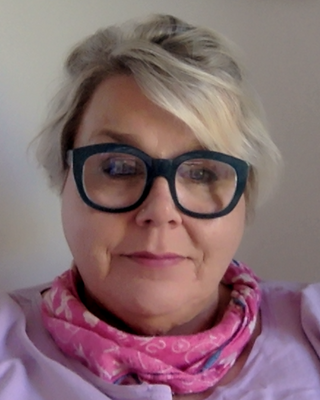 Soni Cox
Counsellor, MBACP Accred
Verified
People deserve to feel GOOD about themselves and free to make the life choices they need or want to. That is why I became a Counsellor. Whether the past is holding you back or the present has brought crisis, talking with an independent professional can really help find a way through. My aim is to help get you where you want to be, in the present.
0117 463 7164
Office is near:
Penrith
CA11
& Online
Louisa Waite
Are you a teen, parent or adult experiencing a challenging life transition, overwhelm or dis-ease which is hindering your happiness? Do you suffer from feelings of inadequacy, worthlessness, loneliness, anxiety, imposter syndrome, low self-esteem or live with the fear of being judged? Are you looking for an empowering, client-centred therapist to support you to develop tools, skills, strategies & healthy habits to achieve goals aligned with your interests, values & aspirations? Are you ready to engage in interventions that cultivate confidence & reignite your sense of passion & purpose to help you reach your true potential?
0117 463 1732
Office is near:
Penrith
CA10
& Online
Mariette van Lieshout
If you feel stuck or at a loss with your life, perhaps due to past or present experiences (for example relationship difficulties, illness, work problems, losses); or if thoughts and emotions are difficult to bear (maybe resulting in feelings of anxiety, depression, loneliness or emptiness), you might benefit from talking – sharing with somebody who is there just for you, unbiased and non-judgemental. We would work at building a therapeutic relationship based on mutual trust and respect so that a safe and protected space can be created.
013873 40698
Office is near:
Penrith
CA10
& Online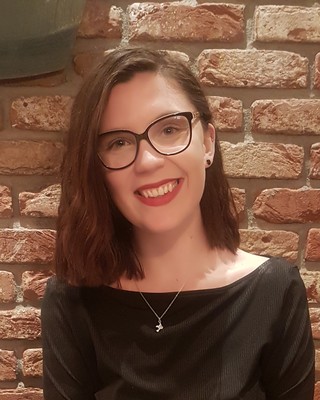 Laura Reside-Robb
Psychotherapist, MBACP
Verified
Hello, and thanks for visiting. I'm Laura and I'm trained as an Integrative Psychotherapist. I'm a firm believer that each person is uniquely individual, and any therapeutic help they receive should be tailored to them, and their needs.​ Being Integrative means I'm not set on one school of thought, and work with you to find what approach fits best for you. You're in control of the sessions, you can bring whatever issues you'd like to discuss, , we go at a pace you're comfortable with. We'll look at working together to set realistic goals, based on what you'd like to achieve.
Office is near:
Penrith
CA11
& Online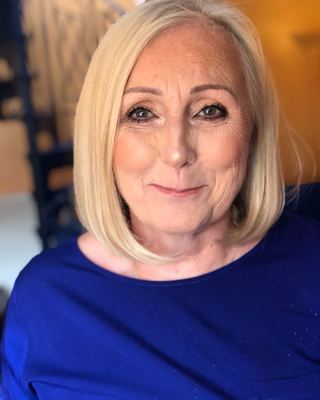 Lakes Trauma Therapy
Psychotherapist, MSc
Verified
Maureen Seddon is an accredited and experienced EMDR Therapist with over 40 years of experience working with people in both the NHS and the private sector. Maureen originally qualified as a general nurse in Liverpool in 1982, training in mental health in 1984. Maureen trained in EMDR as she felt other therapies did not address the original causation of symptoms/triggers without causing further distress. Maureen targets the origin of the trauma in a holistic way.
07427 518170
Office is near:
Penrith
CA10
& Online
Dr Emily Haigh Clinical Psychologist
Psychologist, HCPC - Clin. Psych.
Verified
If you are struggling with difficult or overwhelming thoughts and emotions and wish to make sense of these in a safe environment, I can help. I am a Clinical Psychologist with over 17 years' experience helping people to better understand themselves through psychological therapy. I work with a range of problems including, anxiety, stress, low self-esteem, and depression. I have a particular interest in helping people with adjustment at transition points in life e.g., becoming a parent, relationship breakdown, career changes, living with long term health conditions or hormonal changes e.g. menopause.
01253 835243
Office is near:
Penrith
CA10
& Online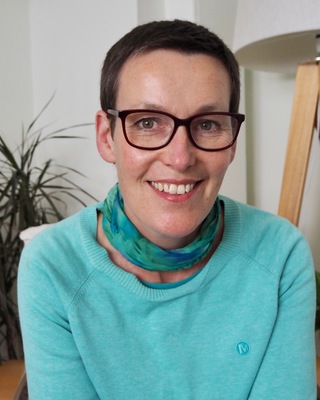 Kate Sumsion
Counsellor, MBACP
Verified
Counselling is very normal, and completely transformational at the same time. I offer you a safe, confidential space to be you. Here we can explore what is troubling you, what's working for you and what isn't; who you are, and what you want out of life. Give yourself the time to simply sit down, breathe and talk freely. I am a warm, thoughtful, sensitive, and empathic therapist, and I bring compassion, intuition, creativity, humour, and an eye for life's details into my practice. Alongside my formal training I draw from a broad life experience including motherhood, travel, a career in cake design, and my own therapeutic journey.
07706 667486
Office is near:
Penrith
CA10
& Online
Shaun Noteman
Counsellor, MNCS Accred
Verified
As a professional mental health therapist i utilise a range of interventions including counselling, psychotherapy, hypnotherapy, CBT, DBT, EMDR. to support and provide therapy. My work and life experience means i am able to relate well and work with sufferers of anxiety, depression, trauma, mood disorders and developmental disorders such as ADHD, ADD, Spectrum disorders. Additionally, i provide therapy for OCD, phobias and other behavioural issues.
01772 958120
Office is near:
Penrith
CA11
& Online
Online Therapists
Georgia Colleton
Counsellor, MBACP
Verified
1 Endorsed
I have experience working with children and young people and
adults
with a wide range of presenting issues.
Hello, I'm Georgia. I have 5 years experience in working within the mental health sector. I am a caring, compassionate person that believes with the right therapeutic relationship within the right counselling setting, we can gain a deeper understanding of who we are and how we work. I can offer a warm, friendly, non judgemental space that allows people to be safe when delving into what's causing them distress and discomfort.
Alona Tucker
Counsellor, MBACP
Verified
1 Endorsed
Having worked with
adults
and young people since 2018, I have worked with many different client issues from domestic abuse and perpetrators at a local charity through to bereavement, self harm, infidelity, autism as well as LGBTQ+ issues.
Hiya! Has the pandemic left you feeling out of sorts? Are you feeling depressed or anxious? Have you lost a piece of yourself? Struggling with relationships around you? Do you feel like your problems are minimal compared to others?
---
See more therapy options for Penrith
---
What type of mental health professional is right for me?
While most types of therapy have a lot in common, they also fall into clusters that share core features, such as cognitive therapies or psychodynamic approaches. It is important to seek someone who practices evidence-based therapy, meaning one or more forms of treatment that have been scientifically evaluated and tested, and demonstrate consistent improvement for a majority of patients.
If you are unsure about choosing the right therapist, psychologist, or counsellor, it might be useful to first learn more about
therapy types and modalities
.
---
How to find a therapist or counsellor in Penrith?
When looking to
find a therapist
, start by considering training and credentials. Studies also indicate that the therapeutic alliance, or the relationship the client develops with the therapist, is an important factor in their ability to work together to achieve the client's goals.
---
What method of therapy is right for me?
When it comes to treatment methods, there's no 'right way.' Each method of therapy can be beneficial for a variety of issues. Psychologists in Penrith specialise in therapeutic approaches such as CBT, EMDR, and Interpersonal Therapy (IPT), among others. Finding a psychologist or counsellor who is a good fit for you is the most important step to discovering what type of therapy, or combination of therapeutic approaches, will meet your individual needs. Learn what to expect from different
types of therapy
and how they work.
---
Can I afford counselling?
Yes. Most counsellors offer reasonable rates or will work on a sliding scale basis. Many accept health insurance. Feel free to discuss this when you contact the counsellor.