Not accepting new clients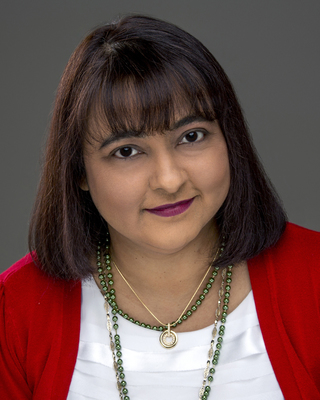 Asha Weir
Psychologist, MSc, GMBPsS
Verified
I am a psychologist and counsellor who has spent a very rewarding 16 years building my practice in the beautiful city of Milton Keynes, helping men and women, teenagers and children,
couples
and families. I deal with a wide variety of issues and situations including
couples
therapy, relationship counselling, depression, anxiety and panic attacks, stress management, confidence building, teenage and child behaviours, and bullying in the workplace.
01908 082329
Office is near:
Newport Pagnell
MK16
Not accepting new clients
Andrew William Davidson
Psychotherapist, MSc, MBACP
Verified
I offer psychosexual therapy. Whether you or your
partner
are struggling with communicating your sexual needs, finding life difficult after a loss, having a dwindling sex life, or realising you might have a sexual problem, I can help. If you are unsure if I'm the right person for you, have a look at the testimonials on my website from patients who have worked with me. My goal is to support you through your concerns, so you can start to build your sexual relationship to a satisfactory level.
01234 230416
Office is near:
Newport Pagnell
MK16
& Online
Emma Allum
Psychotherapist, MSc, MBABCP
Verified
Cognitive Behavioural Psychotherapist: CAMHS and Eating Disorder specialist. CBT supervision also offered. I can help you in so many ways to feel calmer, happier, and even how to become your own therapist. Mental health issues can take away so much of our enjoyment. Struggling everyday with strong emotions and often worrying, self-critical thoughts is so difficult, especially when you are trying to cope alone. But you don't have to continue to suffer at the mercy of your mind.
01908 410774
Newport Pagnell
MK16
& Online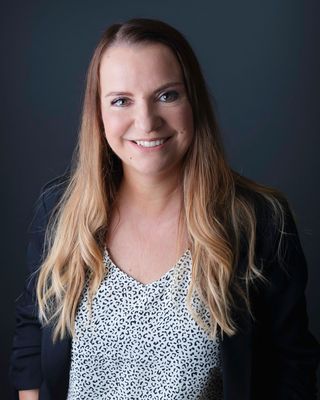 Karen Mayberry
Counsellor, DCounsPsych, MBACP
Verified
Sometimes in life we can feel a bit stuck, we've lost direction and are not sure how to move forward. Maybe you feel that you're stuck in the past, repeating the same unhelpful patterns and wishing that things were different, that you were different. Is the pain from your past or worries about the future making it hard to live and enjoy the present? Maybe its fear or anxiety that is holding you back. If this sounds familiar, then counselling could help you to move forward in your life.
07570 150496
Newport Pagnell
MK16
& Online
Jasmer Chauhan
Psychotherapist, MA, BACP
Verified
With so many profiles on this site to view, I would like to thank you for taking the time to read my profile. I appreciate the challenges when trying to find the right therapist. Please let me introduce myself, my name is Jasmer Chauhan, and I am a fully qualified integrative psychotherapist. I believe that if there is anything in your life that is causing you concern and you would like to address it, then it is essential that you choose your therapist carefully. That is why I always offer a free initial telephone consultation to ensure I have the right skills, experience, and approach to support you.
01908 103658
Newport Pagnell
MK16
& Online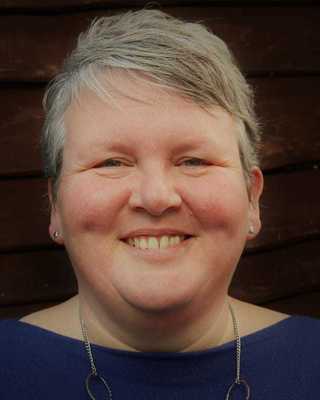 Sarah Showler
Counsellor, MNCS Accred
Verified
My aim is to offer my clients a supportive and safe space for them to explore and work through their challenges. This means that I actively listen to my clients, working collaboratively together to find a new perspective and approach to their situations to enable them to make the positive steps toward their goals and in their lives. I believe that counselling isn't a 'one size fits all' process and together we will work out a process that best works for you. Finding a solution to understand or accept something that has been holding you back is a positive step.
01908 015970
Newport Pagnell
MK16
& Online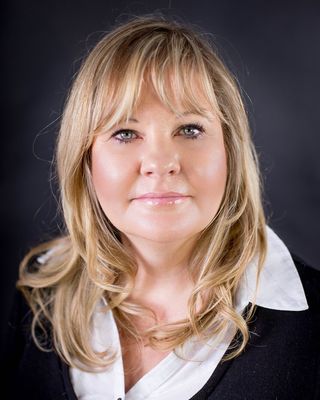 Catherine Russell
Counsellor, MBACP
Verified
I believe everyone should have access to high quality counselling at exactly the time they need it, without having to wait. I am a qualified counsellor with many years experience working with a wide range of issues and with people who come from a variety of backgrounds. This experience includes bereavement, domestic violence, low self-esteem, substance misuse, relationship difficulties, addictions, self-harm, trauma, abuse, social and family interactions, carer support, misophonia, divorce and separation, anxiety, panic attacks and depression.
01908 015911
Newport Pagnell
MK16
& Online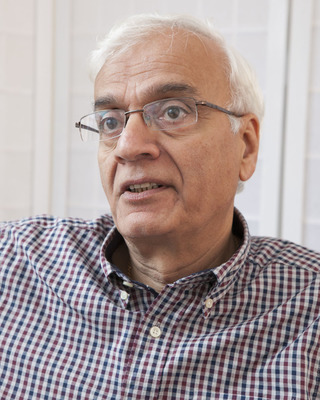 Nick Pandya
Psychotherapist, MBACP
Verified
I believe that we all have an innate tendency towards health and wholeness. Every so often, life events and situations can get in the way of accessing our inner resources to achieve growth and healing. Psychotherapy can be a valuable tool to firmly place you back on the path to living a full life. When we are faced with major or recurring life stressors we can be overwhelmed and seeking additional support, such as therapy, is a natural and positive step in taking care of yourself.
01908 082397
Office is near:
Newport Pagnell
MK16
& Online
---
See more therapy options for Newport Pagnell
---
What type of mental health professional is right for me?
While most types of therapy have a lot in common, they also fall into clusters that share core features, such as cognitive therapies or psychodynamic approaches. It is important to seek someone who practices evidence-based therapy, meaning one or more forms of treatment that have been scientifically evaluated and tested, and demonstrate consistent improvement for a majority of patients.
If you are unsure about choosing the right therapist, psychologist, or counsellor, it might be useful to first learn more about
therapy types and modalities
.
---
How to find a therapist or counsellor in Newport Pagnell?
When looking to
find a therapist
, start by considering training and credentials. Studies also indicate that the therapeutic alliance, or the relationship the client develops with the therapist, is an important factor in their ability to work together to achieve the client's goals.
---
What method of therapy is right for me?
When it comes to treatment methods, there's no 'right way.' Each method of therapy can be beneficial for a variety of issues. Psychologists in Newport Pagnell specialise in therapeutic approaches such as CBT, EMDR, and Interpersonal Therapy (IPT), among others. Finding a psychologist or counsellor who is a good fit for you is the most important step to discovering what type of therapy, or combination of therapeutic approaches, will meet your individual needs. Learn what to expect from different
types of therapy
and how they work.
---
Can I afford counselling?
Yes. Most counsellors offer reasonable rates or will work on a sliding scale basis. Many accept health insurance. Feel free to discuss this when you contact the counsellor.