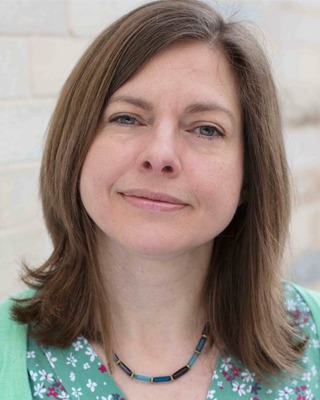 JWM Counselling
Counsellor, MBACP
Verified
I worked for two years as a grief and loss counsellor with children and young people and one year with victims of rape and
sexual abuse
.
Are you feeling overwhelmed with difficult feelings? Have you been through a bereavement or loss that you're struggling to come to terms with? Have you experienced painful and traumatic life events that still impact on you today and stop you living the life you want. Would you like to improve your relationships with the people in your life? You may be struggling with issues life anxiety, depression or low self-worth. My focus is to offer a counselling relationship that is supportive, nurturing and empowering. I can offer practical coping strategies, better insight and understanding as well as help you find your own solutions.
01529 400960
Office is near:
Newark
NG23
& Online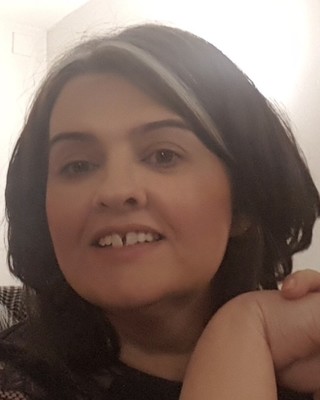 Clare Harrison
Counsellor, MBACP
Verified
Hi, would you like to address something that is troubling you? You may have a clear idea of what help you want or it may be that you know something isn't right but are unsure what it is and that's okay. Maybe you want to feel better about yourself, reach your potential and feel happier in your relationships? Are you feeling criticised by others? Perhaps you feel invisible, alone and not valued? Maybe you feel dissatisfied with your life, constantly in search of happiness whilst watching others enjoy their lives. Is this affecting your relationships? Are you stuck in this cycle? I know how hard it can be to ask for help.
01476 850121
Office is near:
Newark
NG24
& Online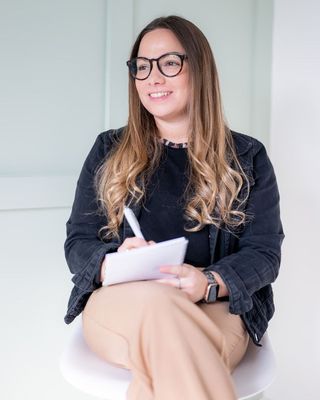 Jordan Mcphail
Psychotherapist, MBABCP
Verified
Hi, I'm Jordan! As a CBT and EMDR therapist I can help you if you're ready to make change and take some practical steps to overcome the problems you are currently experiencing. Approaching therapy is similar to embarking on a new healthy lifestyle plan in many ways; it requires you to take small actions on a consistent basis in order to see results! It can be a real challenge, which is why I'm here to help you figure out where to start and to overcome any issues along the way.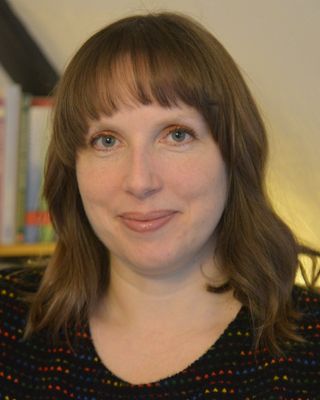 Jess Baumber
Psychologist, MSc, CPsychol
Verified
Although I work with various issues, I specialise in working with people who have disordered eating difficulties. I aim to help people with these issues make positive changes regarding their relationships with food and their bodies and, where appropriate, in their lives more generally. I have particular experience of working with people who tend to binge eat, with or without "emotional" or "comfort" eating playing a role in this. I have been trained in different approaches to psychological therapy, and draw on these to tailor my work to each individual client.
Ali Carter
Psychotherapist, MBACP Accred
Verified
With 20 years of experience, I have worked 8 years as a counsellor in primary care NHS and 12 years in private practice. Everybody I work with is a unique human being with a personality and life experience like no other. I work eclectically with a wide range of disciplines to achieve the best combination of therapeutic tools to help the client. Our relationship is the most important part of the work we are doing together. My attention and focus is about making you feel safe and cared for so you feel empowered and equipped to engage in the therapeutic process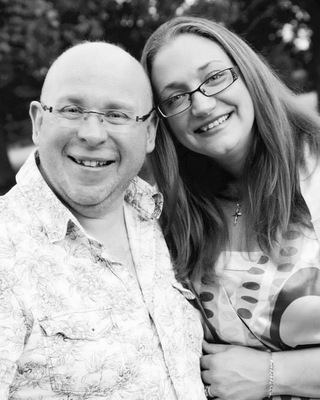 Active Listening Therapies
Counsellor, MBACP
Verified
Hello, my name is Louise. I offer private counselling with the aim of overcoming life challenges and making positive changes to your life. As an integrative therapist I pick the most appropriate counselling model to suit your needs and work with you to discover your path. I have a private practice located in Balderton close to Newark with a ground floor therapy room and off street parking. Your first session will be 1.5 hours allowing us to get to know each other and discuss your challenges, with regular sessions lasting 50 minutes. I look forward to hearing from you.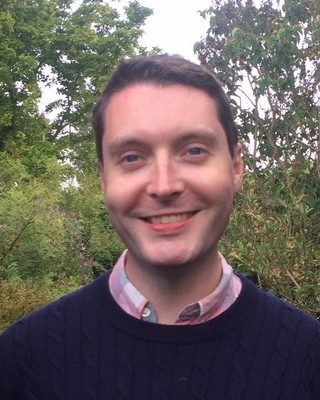 Simon Littlejohn
Psychotherapist, MSc, MBACP
Verified
I work with a wide range of issues. My role as a psychotherapist is to listen to you with sensitivity and empathy and without judgement or rushing you. In this way, we can both try to make sense of what has happened up to this point in time. You may be feeling depressed, anxious, stressed or heartbroken because of it. These are natural emotional responses to what has gone on - however if this has been going for a while, or you don't have someone to talk to, I could be able to help.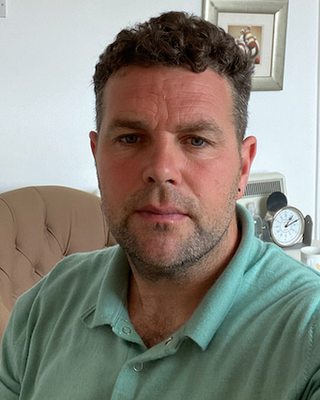 Christopher McGill
Psychotherapist, MBACP
Verified
As an experienced Integrative Psychotherapist I have a successful track record of helping both men and women understand & change the psychological obstacles that prevent them from leading the life they wish. Whether you need help with anger management, low mood/depressed, patterns of unhelpful behaviours, heightened levels of anxiety or developing and maintaining healthier relationships, psychotherapy is one of the best investments you can make in yourself. ​ We will look at what you need right now, develop & practise strategies to make life feel more satisfying whilst exploring your unique story to deepen your sense of self.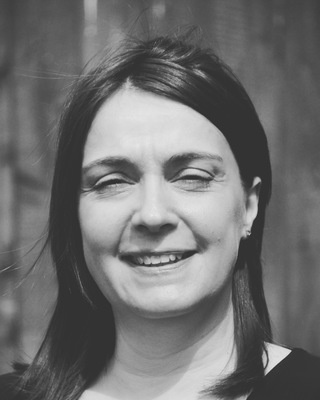 Dr Sarah Toft Flourish Psychological Services Ltd
Psychologist, PsychD, HCPC - Clin. Psych.
Verified
Having worked for 20 years in the NHS and in recent years within my private practice, I have a wealth of experience working with adults to improve their Psychological well-being, addressing a range of areas, including; anxiety, insomnia, panic, depression, self esteem, relationship concerns, post traumatic stress disorder (PTSD), etc. If you wish to make changes in your life, to feel calmer, more confident and less down, then therapy could help you with this.
07480 539698
Office is near:
Newark
NG24
& Online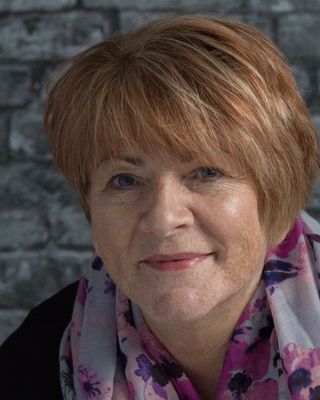 Jay Keep
Psychotherapist, MBACP
Verified
Welcome! My name is Jay Keep. I am a fully qualified, experienced, Counsellor Psychotherapist and Wellbeing Coach. Life can be challenging and we can feel sad, isolated, anxious, angry or numb. Maybe you are suffering from trauma, a bereavement, relationship issues or are being bullied? These are some of the issues I can help with. I will work collaboratively and confidentially with you to achieve your goals. Therapy is known to improve clarity, self-awareness, self-esteem and coping skills. I offer counselling for single, short term issues or psychotherapy for more deeper rooted issues. Call for a free 20 min chat.
01623 572243
Office is near:
Newark
NG22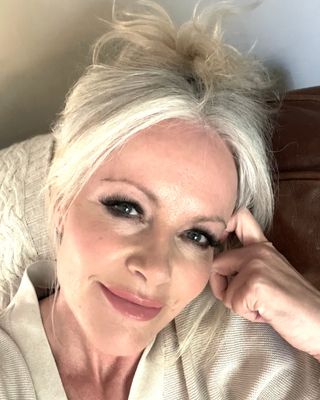 Inclusive Counselling & Psychotherapy
Psychotherapist, DCounsPsych
Verified
Maybe you feel confused, sad, numb, guilty, ashamed, lost, alone or anxious, with no clear idea of where to turn. Do you need understanding or, empathic support whilst you work through loss, anxiety, negative thoughts and behaviour, relationship problems, or natural life transition and personal crisis? I can help you. I whole heartedly understand how difficult sharing emotions can be, but allow me to reassure you that together we can find different or new ways of understanding your problems by discovering new insights/empowerment/self acceptance & resilience.
01529 404439
Office is near:
Newark
NG22
& Online
Clare Harrison
Jordan Mcphail
Dr Sarah Toft Flourish Psychological Services Ltd
Kate Carr Therapy & Associates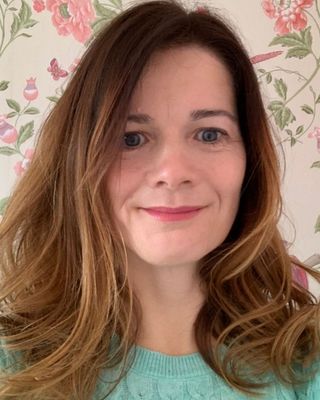 Estelle Cooper
Counsellor, MNCPS Accred
Verified
Starting counselling can feel like a daunting experience, but you have already made the first move by searching for a counsellor. My approach is flexible to suit your needs, as we are all individuals with unique qualities. Within our sessions I can draw on a range of models from my training and experience. This helps in understanding any worries or thoughts you are experiencing, how they are impacting your life and to move forward. I am passionate about counselling and truly believe in the unique connection that person-centred counselling offers. The open non-judgemental space I offer provides you with a safe and confidential space.
01529 404576
Office is near:
Newark
NG22
& Online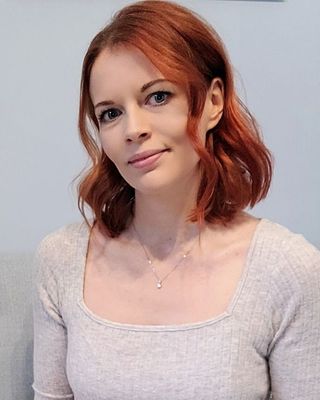 Kate Carr Therapy & Associates
Psychotherapist, MBABCP
Verified
In a safe and confidential environment, I can help you explore your thoughts, feelings and behaviours to gain an understanding of how they impact your quality of life. I pride myself on being creative and tailoring therapy to suit each individual, whilst using treatments that are based on results and evidence. I'm a firm believer that people don't fit into boxes and this is something I bring to therapy. I am a BABCP accredited Cognitive Behavioural Therapist and EMDR Therapist and offer face to face, telephone and online appointments. My associate therapists offer counselling, CBT and EMDR Therapy.
01522 457065
Office is near:
Newark
NG24
& Online
---
See more therapy options for
---
Sexual Abuse Counsellors
How do therapists treat sexual abuse?
A good therapist will be nonjudgmental and possibly demonstrate active listening, repeating back what the client says to show that they have understood. These skills allow people to feel comfortable discussing their traumatic experiences openly. Some important treatment goals are to restore a sense of safety and to rebuild confidence. In addition to working one-on-one with the patient, a therapist might bring in supportive family members to assist the client.
Do you have to talk extensively about sexual abuse in therapy?
Survivors frequently find it difficult to describe what happened to them out loud. They can even still be in a state of denial if the
sexual abuse
occurred recently. It is important for survivors to acknowledge that what happened isn't their fault and to challenge and reappraise any unhealthy feelings or thoughts as they arise. Art therapy and play therapy are useful non-verbal means of communication for some survivors.
How long does treatment for sexual abuse take?
Recovery from sexual abuse can be a long and difficult process. Some survivors are able to move on naturally on their own, given time, while others require the guidance of a trained therapist. Therapy needs vary and can range from a few sessions to months or even years. Healing from sexual abuse takes time, and everyone's journey will look a little different.
Can trauma symptoms caused by sexual abuse come back after treatment?
As occurs in many cases of trauma, survivors of sexual abuse may experience PTSD-like symptoms long after the abuse has ceased or after an initial round of treatment has occurred. In such a case, there is evidence that prolonged exposure therapy is a useful treatment for survivors, and may be more efficacious than supportive counseling alone. While triggers may continue to cause distress, the idea is that, with time and repeated exposure, their power will fade, allowing survivors to move on with their lives.