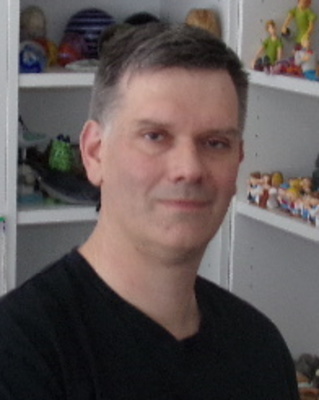 JB Counselling and Sandplay
Psychotherapist, MBACP
Verified
Hello my name is James and I work as a counsellor and a Jungian Sandplay therapist. Jungian Sandplay is a form of therapy where you are invited to work in a tray of either wet or dry sand to make pictures and scenes that reflect what is happening in your world. Through the use of miniatures and various objects you can express your feelings, reconnect with your inner self and move forward in areas where you feel stuck. My room is equipped with shelves that provide hundreds of miniatures, ornaments and natural objects.
01522 474501
Office is near:
Newark
NG24
& Online
Ali Carter
Psychotherapist, MBACP Accred
Verified
With 20 years of experience, I have worked 8 years as a counsellor in primary care NHS and 12 years in private practice. Everybody I work with is a unique human being with a personality and life experience like no other. I work eclectically with a wide range of disciplines to achieve the best combination of therapeutic tools to help the client. Our relationship is the most important part of the work we are doing together. My attention and focus is about making you feel safe and cared for so you feel empowered and equipped to engage in the therapeutic process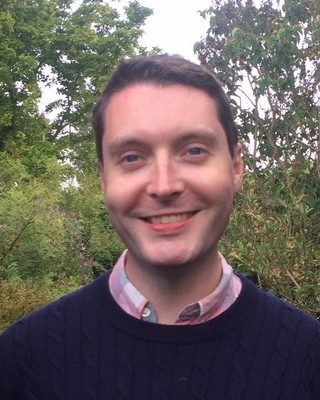 Simon Littlejohn
Psychotherapist, MSc, MBACP
Verified
I work with a wide range of issues. My role as a psychotherapist is to listen to you with sensitivity and empathy and without judgement or rushing you. In this way, we can both try to make sense of what has happened up to this point in time. You may be feeling depressed, anxious, stressed or heartbroken because of it. These are natural emotional responses to what has gone on - however if this has been going for a while, or you don't have someone to talk to, I could be able to help.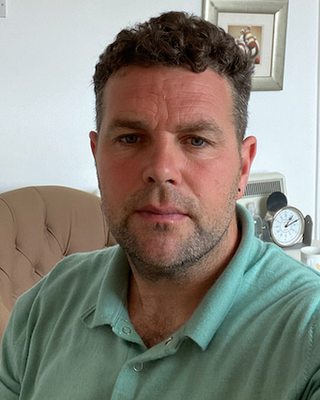 Christopher McGill
Psychotherapist, MBACP
Verified
As an experienced Integrative Psychotherapist I have a successful track record of helping both men and women understand & change the psychological obstacles that prevent them from leading the life they wish. Whether you need help with anger management, low mood/depressed, patterns of unhelpful behaviours, heightened levels of anxiety or developing and maintaining healthier relationships, psychotherapy is one of the best investments you can make in yourself. ​ We will look at what you need right now, develop & practise strategies to make life feel more satisfying whilst exploring your unique story to deepen your sense of self.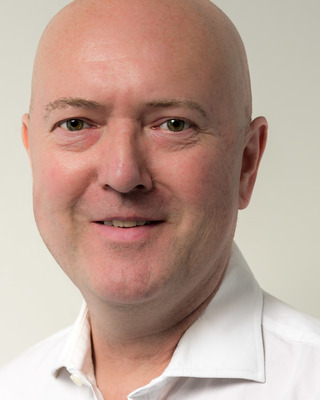 Philip Neal Gatter
Counsellor, PhD, MBACP Accred
Verified
I began as an anthropologist, seeking to understand other people's cultures from their own perspectives. Then my desire changed to facilitating direct positive shifts in other people's lives; lives spoilt by trauma, depression, anxiety, abuse, persecuted sexuality and lack of life direction. My work is now with private clients across anxiety and mood problems - generalized anxiety, OCD, PTSD, psychosexual problems and depression. I also work in depth on relationship problems which often link with anxiety. In Islington Mind I worked with LGBT clients including asylum seekers persecuted for their sexuality.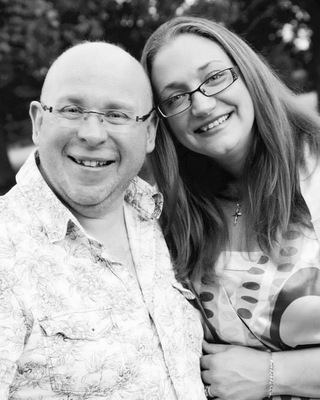 Active Listening Therapies
Counsellor, MBACP
Verified
Hello, my name is Louise. I offer private counselling with the aim of overcoming life challenges and making positive changes to your life. As an integrative therapist I pick the most appropriate counselling model to suit your needs and work with you to discover your path. I have a private practice located in Balderton close to Newark with a ground floor therapy room and off street parking. Your first session will be 1.5 hours allowing us to get to know each other and discuss your challenges, with regular sessions lasting 50 minutes. I look forward to hearing from you.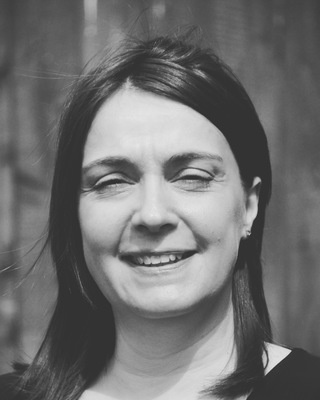 Dr Sarah Toft Flourish Psychological Services Ltd
Psychologist, PsychD, HCPC - Clin. Psych.
Verified
Having worked for 20 years in the NHS and in recent years within my private practice, I have a wealth of experience working with adults to improve their Psychological well-being, addressing a range of areas, including; anxiety, insomnia, panic, depression, self esteem, relationship concerns, post traumatic stress disorder (PTSD), etc. If you wish to make changes in your life, to feel calmer, more confident and less down, then therapy could help you with this.
07480 539698
Office is near:
Newark
NG24
& Online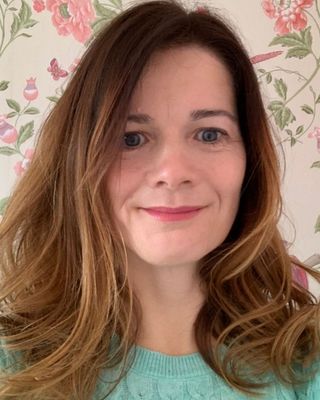 Starlight Talking Solutions
Counsellor, MNCS Accred
Verified
Starting counselling can feel like a daunting experience, but you have already made the first move by searching for a counsellor. My approach is flexible to suit your needs, as we are all individuals with unique qualities. Within our sessions I can draw on a range of models from my training and experience. This helps in understanding any worries or thoughts you are experiencing, how they are impacting your life and to move forward. I am passionate about counselling and truly believe in the unique connection that person-centred counselling offers. The open non-judgemental space I offer provides you with a safe and confidential space.
01529 404576
Office is near:
Newark
NG22
& Online
Not accepting new clients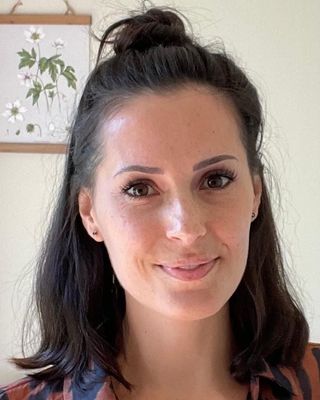 Rebecca Elston
Counsellor, UKCP Trainee
Verified
1 Endorsed
Hello and welcome. My name is Rebecca, and I am a counsellor and UKCP and BACP registered trainee psychotherapist. It is becoming increasingly important to take care of ourselves, this is where counselling can support you to have different experiences. I work both short and long term with individuals and couples, whether you have a specific issue that you would like the space to explore, or are dealing with something longer term that is becoming difficult to manage alone. Taking some time dedicated to you, your own growth and self-understanding is a gift to yourself, and can open up access to the resources you already hold.
0115 697 2277
Office is near:
Newark
NG24
Not accepting new clients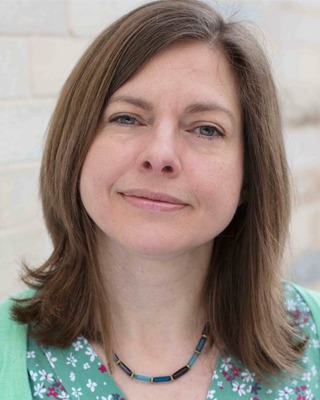 JWM Counselling
Counsellor, MBACP
Verified
Are you feeling overwhelmed with difficult feelings? Have you been through a bereavement or loss that you're struggling to come to terms with? Have you experienced painful and traumatic life events that still impact on you today and stop you living the life you want. Would you like to improve your relationships with the people in your life? You may be struggling with issues life anxiety, depression or low self-worth. My focus is to offer a counselling relationship that is supportive, nurturing and empowering. I can offer practical coping strategies, better insight and understanding as well as help you find your own solutions.
01529 400960
Office is near:
Newark
NG23
& Online
---
See more therapy options for
---
Men's Issues Counsellors
Is therapy for men different than it is for women?
Therapeutic treatments and types are the same for men as they are for women, with the same protocols followed and the same strategies employed. Discussing one's feelings and emotions is an integral part of most therapies, and some men find doing so more challenging. Therapists can help clients through the process; some specialize in treating men for this reason.
How do you encourage a man to go to therapy?
It's helpful to express your concern and love for the person while framing therapy as a tool for improving their life. Offering specific examples of how an individual's behavior affected either himself or others should be done with compassion and with empathy. It may be useful to devise a game plan—breaking the process down into parts, such as finding a therapist, making appointments, and looking into insurance coverage.
How can men prepare for therapy?
Men can prepare for therapy by approaching the process with an open mind, being willing to talk about their challenges, and giving treatment the time to work. Before a session, an individual may want to reflect on how they've felt since the last session and what's happened in their lives. It can be useful for men who struggle to recall their emotional states to write down notes between sessions about their response to a given event or how they were feeling at a particular time.
What should men know about the process of therapy?
One of the most common reasons men don't seek therapy is the notion that there's something wrong with them if they do. Men should know that just because they're seeking therapy doesn't mean they're mentally ill or damaged in some way. In the same way people work on their bodies through exercise or a craft through practice, therapy can be a way to improve the mental and emotional skills needed to be productive and effective partners, employees, and people in all realms of life.