Waitlist for new clients
Dr Charlene Bennett
Psychologist, PsychD, HCPC - Clin. Psych.
Verified
We offer a range of clinical and forensic psychological services, specialising across the lifespan in evidenced based, specialist and tailored assessment, formulation and therapy for a range of mental health difficulties including: depression, anxiety, OCD, psychosis, functional physical health difficulties (e.g. NEAD, FND, MUS), the impact of trauma, those symptoms indicative of a personality disorder, developmental trauma and LAC, and neuro-psychological assessment and treatment (e.g. dementia, LD,
Autism
). We also specialise in working with those with forensic histories and risk assessment. Website: www.bennettpsychology.co.uk
01427 802578
Office is near:
Newark
NG22
& Online
Waitlist for new clients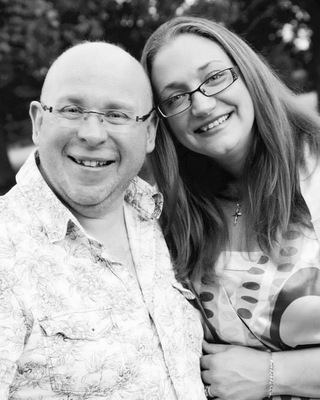 Active Listening Therapies
Counsellor, MBACP
Verified
Hello, my name is Louise. I offer private counselling with the aim of overcoming life challenges and making positive changes to your life. As an integrative therapist I pick the most appropriate counselling model to suit your needs and work with you to discover your path. I have a private practice located in Balderton close to Newark with a ground floor therapy room and off street parking. Your first session will be 1.5 hours allowing us to get to know each other and discuss your challenges, with regular sessions lasting 50 minutes. I look forward to hearing from you.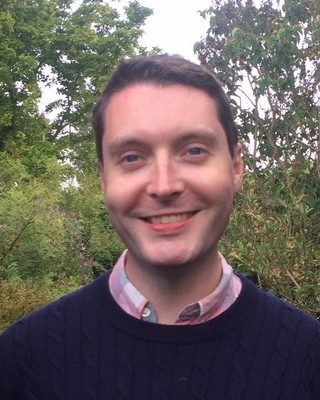 Simon Littlejohn
Psychotherapist, MSc, MBACP
Verified
I work with a wide range of issues. My role as a psychotherapist is to listen to you with sensitivity and empathy and without judgement or rushing you. In this way, we can both try to make sense of what has happened up to this point in time. You may be feeling depressed, anxious, stressed or heartbroken because of it. These are natural emotional responses to what has gone on - however if this has been going for a while, or you don't have someone to talk to, I could be able to help.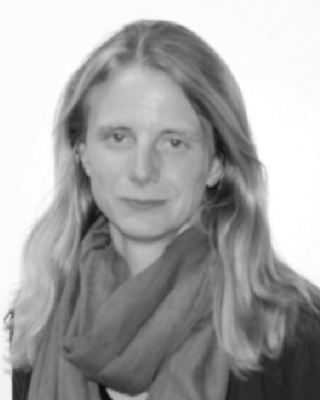 Dr Katherine Huke
Psychologist, PsychD, HCPC - Clin. Psych.
Verified
I am a Consultant Clinical Psychologist and am HCPC registered. I have over 16 years post qualification experience. As a clinical psychologist I have training in a number of evidence based psychological therapies. I can therefore tailor interventions based on your needs, and find the right approach for you. We can work together to help make sense of your difficulties, and find ways to move forward in your life. I am also an Accredited Cognitive Analytic Therapist (CAT). Further information re: Cognitive Analytical Therapy is available at www.acat.me.co.uk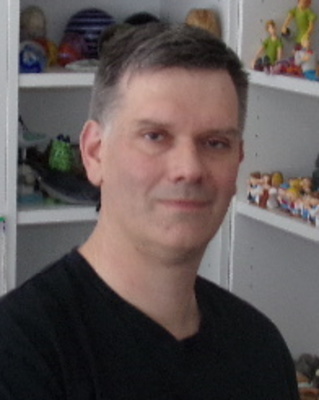 JB Counselling and Sandplay
Psychotherapist, MBACP
Verified
Hello my name is James and I work as a counsellor and a Jungian Sandplay therapist. Jungian Sandplay is a form of therapy where you are invited to work in a tray of either wet or dry sand to make pictures and scenes that reflect what is happening in your world. Through the use of miniatures and various objects you can express your feelings, reconnect with your inner self and move forward in areas where you feel stuck. My room is equipped with shelves that provide hundreds of miniatures, ornaments and natural objects.
01522 474501
Office is near:
Newark
NG24
& Online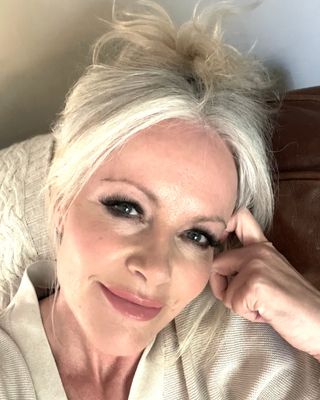 Inclusive Counselling & Psychotherapy
Psychotherapist, DCounsPsych
Verified
Maybe you feel confused, sad, numb, guilty, ashamed, lost, alone or anxious, with no clear idea of where to turn. Do you need understanding or, empathic support whilst you work through loss, anxiety, negative thoughts and behaviour, relationship problems, or natural life transition and personal crisis? I can help you. I whole heartedly understand how difficult sharing emotions can be, but allow me to reassure you that together we can find different or new ways of understanding your problems by discovering new insights/empowerment/self acceptance & resilience.
01529 404439
Office is near:
Newark
NG22
& Online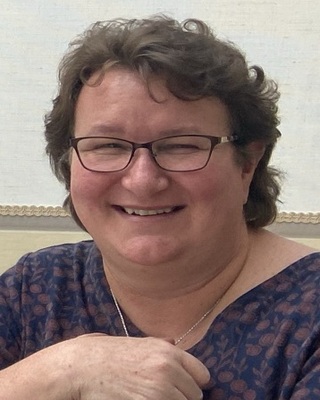 yew tree learning and wellbeing
Counsellor, DCounsPsych, BACP
Verified
I am Kate I enjoy working with children we work together in a collaborative way to tackle worries, emotions and experiences that they are finding difficult. Parents are also invited to the first few meetings and perhaps to join in with explaining issues and helping set goals . I also work with adults. Trust is developed quickly so that anxieties and worries can be talked about openly. I work in a non - judgemental, accepting way. Person centred talk therapy gets to the root of all possible problems. Depression can be lifted, grief processed, phobias and anxieties worked on. Any issue can be talked about and solved.
01724 706798
Office is near:
Newark
NG24
& Online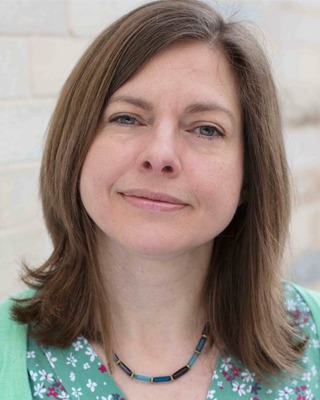 JWM Counselling
Counsellor, MBACP
Verified
Are you feeling overwhelmed with difficult feelings? Have you been through a bereavement or loss that you're struggling to come to terms with? Have you experienced painful and traumatic life events that still impact on you today and stop you living the life you want. Would you like to improve your relationships with the people in your life? You may be struggling with issues life anxiety, depression or low self-worth. My focus is to offer a counselling relationship that is supportive, nurturing and empowering. I can offer practical coping strategies, better insight and understanding as well as help you find your own solutions.
01529 400960
Office is near:
Newark
NG23
& Online
Online Therapists
Waitlist for new clients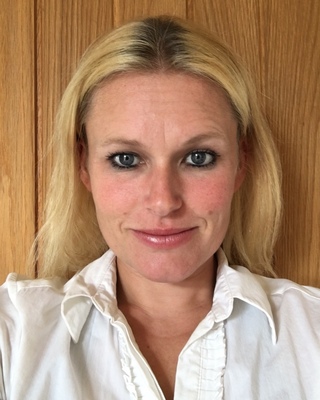 Dr Beatrice Cox
Psychologist, PsychD, HCPC - Clin. Psych.
Verified
I am a Clinical Psychologist with over 14 years of NHS experience supporting children, adolescents and adults to develop their psychological well being. I have extensive experience of working with people with significant mental health difficulties. I mainly use Cognitive Behaviour Therapy (CBT) and Eye Movement Desensitisation and Reprocessing (EMDR). I also offer Compassionate Mind Therapy, Narrative Therapy and Family work. I can offer interventions for individuals with a Learning Disability and
Autism
. Including Functional Analysis Interviews, Positive Behaviour Support and Behaviour Plans.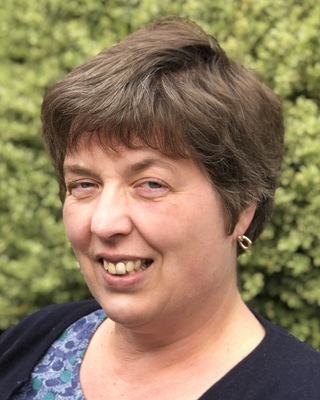 Kathryn Crameri
Psychotherapist, MA, MBACP Accred
Verified
I have specific experience in working with people on the
autism
spectrum, and in recovery from addiction.
Whatever your personal reasons for seeking therapy, I can offer a safe and confidential space for you to explore your situation and move towards your goals. Counselling and psychotherapy have been proven to help with a wide range of issues, whether these are related to current distressing feelings or something traumatic from the past. Talking to someone who won't judge you or tell you what you should do can help you find your own way forward. As a counsellor, I accompany you on your journey. Trained in integrative psychotherapy, I can also suggest specific approaches to our work together that are based on your personal needs.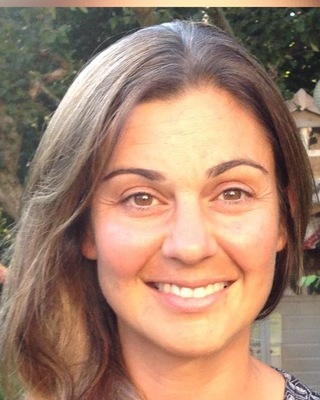 Emma Sian Compton
Psychotherapist, MA, HCPC-Art Therap.
Verified
I have over 18 years of experience working with young people and their families. I have worked with young people that have a variety of conditions including a range of medical diagnosis including,
Autism
, OCD, ADHD, and Chronic Fatigue, Depression and Anxiety, PTSD, Eating Disorders as well as others. Important aspects of my role are to support those in distress to feel safe enough to explore their difficulties. To help create trust that they can tolerate different strategies, apply tools, which will help them to gain a better understanding, and empower them to ultimately find relief and a new strength that will create change.
---
See more therapy options for Newark
---
Autism Counsellors
What is the most effective treatment for autism?
Applied Behavior Analysis (ABA) has come to be considered the standard treatment for children with
autism spectrum disorder
, and research has confirmed its effectiveness for many children. Therapists trained in ABA techniques work with children (and their parents) on developing social skills, communication and learning abilities, and everyday habits of hygiene and grooming. The clinician will tailor their program to the child's particular need but the overarching goal will be to help them advance as far as possible toward independence based on their level of symptoms and decrease the need for additional special services. Families should seek a mental health professional specifically trained in ABA, and holding special certification in the technique, who has extensive experience not only with the approach but in using it with children with the same level of symptoms as the child who needs care.
How does ABA work?
Applied Behavior Analysis (ABA) sessions, which typically focus on positive reinforcement, can be intensive, lasting two or more hours several times a week, and continuing for two years or more. Therapists can also be expected to ask parents to take an active role in reinforcing lessons. Research has found that the technique can lead to major improvements that decrease the need for additional special services.
How does treatment for autism work?
Therapy sessions based on Applied Behavior Analysis will likely be frequent, intensive, and highly structured. After a thorough assessment, a therapist will help a child understand and develop skills in a range of areas, including communication, motor skills, social skills, self-care, play, and academic skills, as well as routines of daily living like hygiene. Typically, the therapist will help a child break down the components of a behavior—often referred to as the antecedent (what prompts an action), the behavior, and the consequence(what immediately follows)—and then reward the child at every step, while also asking parents to reinforce the lessons, and the rewards, throughout the day. This core therapy may be supplemented by occupational or speech therapy, and antidepressants, antipsychotics, and anticonvulsants may be prescribed to address specific severe symptoms.
How long does therapy for autism take?
Some people with autism spectrum disorder may be engaged in some level of therapy for many years, but research shows that treatment will be most effective if it is begun early and delivered intensively. When therapy begins by age 3, children tend to be better able to grasp and adopt the skills needed to manage everyday life, including attending school and establishing social relationships. This type of early-intervention treatment regimen is highly structured, typically involving 20 to 40 hours of one-on-one therapy per week, along with additional hours of engagement managed by parents, for a period of two years of more, although the duration of treatment is dependent on the child's level of symptoms and pace of progress.