Christopher Morris
Psychotherapist, MBACP
Verified
Hello, I'm Christopher, a qualified and experienced Psychotherapist and Counsellor working with, Adults, Children & Young People and Couples in Mansfield and Nottinghamshire. As a Humanistic Psychotherapist and Counsellor, I believe that everyone has the capacity to achieve their fullest potential. Anyone who is struggling with a personal concern can seek counselling. No issue is too big or too small to ask for support. I believe therapy should be accessible to everyone, when they need it. Therefore, I work with clients of all ages, from 4 years old and upwards. I also offer discounted rates in certain circumstances.
01623 392757
Office is near:
Newark-on-Trent
NG24
& Online
More Therapists Nearby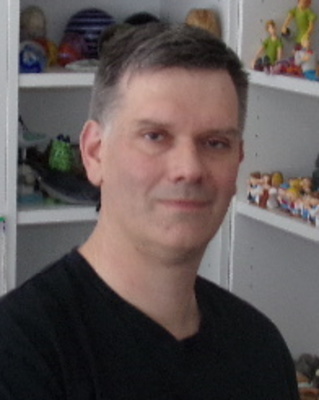 JB Counselling and Sandplay
Psychotherapist, MBACP
Verified
Hello my name is James and I work as a counsellor and a Jungian Sandplay therapist. Jungian Sandplay is a form of therapy where you are invited to work in a tray of either wet or dry sand to make pictures and scenes that reflect what is happening in your world. Through the use of miniatures and various objects you can express your feelings, reconnect with your inner self and move forward in areas where you feel stuck. My room is equipped with shelves that provide hundreds of miniatures, ornaments and natural objects.
01522 474501
Office is near:
Newark
NG24
& Online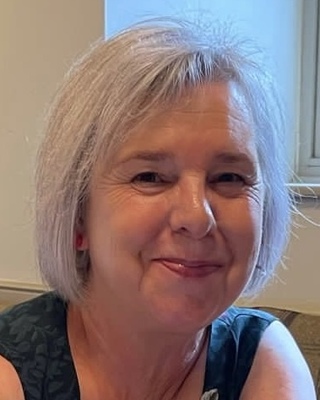 Debra Brown
Counsellor, MBACP Accred
Verified
Life is a journey and you hold the map, but at times it can lead you down a difficult road, with lots of bumps along the way. Life's journey isn't always smooth, we can get lost, take a wrong turning, reach a crossroads and be unable to decide which direction to take, or be unsure of our destination. Through talking and exploring your thoughts and feelings, counselling can help you to smooth these bumps and make your own decisions regarding which direction to take, to help you feel more in control of your own journey, and the destination that you would like to reach.
07396 339145
Office is near:
Southwell
NG25
& Online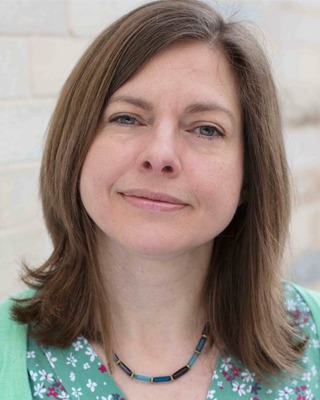 JWM Counselling
Counsellor, MBACP
Verified
Are you feeling overwhelmed with difficult feelings? Have you been through a bereavement or loss that you're struggling to come to terms with? Have you experienced painful and traumatic life events that still impact on you today and stop you living the life you want. Would you like to improve your relationships with the people in your life? You may be struggling with issues life anxiety, depression or low self-worth. My focus is to offer a counselling relationship that is supportive, nurturing and empowering. I can offer practical coping strategies, better insight and understanding as well as help you find your own solutions.
01529 400960
Office is near:
Newark
NG23
& Online
---
See more therapy options for
---
Education and Learning Disabilities Counsellors
How effective is treatment for learning disabilities?
When initiated early and tailored to a child's specific needs,
learning disability
treatment can be quite effective at helping a child cope with their disability, though its exact efficacy may depend on the severity of symptoms and whether comorbid disorders exist. Less is known about treatment initiated in adulthood, but it is certainly possible that an adult with a learning disability will see some improvement—or at the very least, identify workarounds and accommodations that could make symptoms less burdensome in day-to-day life.
When should someone seek treatment for learning disabilities?
It's best to seek treatment as early as possible. Because learning disabilities often go unnoticed until a child starts school, or even until they're a few years along, regular check-ins with teachers and doctors can help parents determine whether children are meeting milestones and keeping up with peers or whether an evaluation for learning disabilities may be warranted. And although earlier is always better, it's never too late to be evaluated for learning disabilities and to seek treatment.
What happens if learning disabilities are left untreated?
Undiagnosed and untreated learning disabilities can be a source of significant frustration and shame for a child, who may feel that their challenges stem from a lack of intelligence or willpower. Such feelings can trigger low self-esteem, depression, or anxiety, which may push a child toward risky behaviors, including substance use. In adulthood, untreated learning disabilities can interfere with career success, and lingering feelings of self-doubt and shame can negatively affect someone's mental health.
Are there medications for learning disabilities?
Currently, there are no medications designed to treat specific learning disabilities such as dysgraphia or dyscalculia. However, someone with a learning disability may be prescribed medication for a comorbid condition, such as anxiety, depression, or ADHD, which may have positive downstream effects on their learning disability; for example, a child with both ADHD and dyslexia may find that they're better able to focus on their reading exercises after being prescribed a stimulant medication.