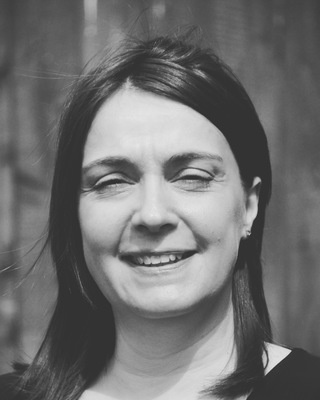 Dr Sarah Toft Flourish Psychological Services Ltd
Psychologist, PsychD, HCPC - Clin. Psych.
Verified
Having worked for 20 years in the NHS and in recent years within my private practice, I have a wealth of experience working with adults to improve their Psychological well-being, addressing a range of areas, including; anxiety, insomnia, panic, depression, self esteem, relationship concerns, post traumatic stress disorder (PTSD), etc. If you wish to make changes in your life, to feel calmer, more confident and less down, then therapy could help you with this.
07480 539698
Newark-on-Trent
NG24
& Online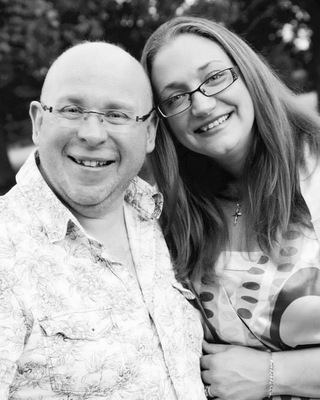 Active Listening Therapies
Counsellor, MBACP
Verified
Hello, my name is Louise. I offer private counselling with the aim of overcoming life challenges and making positive changes to your life. As an integrative therapist I pick the most appropriate counselling model to suit your needs and work with you to discover your path. I have a private practice located in Balderton close to Newark with a ground floor therapy room and off street parking. Your first session will be 1.5 hours allowing us to get to know each other and discuss your challenges, with regular sessions lasting 50 minutes. I look forward to hearing from you.
07480 487618
Office is near:
Newark-on-Trent
NG24
& Online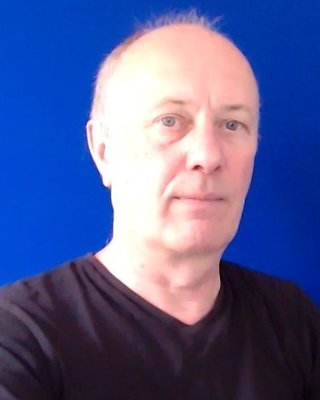 David Brown
Counsellor, MNCPS Accred
Verified
Providing Home Visit Counselling or Video Online Counselling. Are you experiencing uncomfortable feelings such as anxiety, stress, or anger, that lead you to act in ways that are not helpful to you? Counselling with me could help. Or perhaps you would like to feel better about yourself, be more self-confident, talk something through, be clearer about your goals and plans, or make changes in your life? I can help with this too.
01522 308214
Office is near:
Newark-on-Trent
NG24
& Online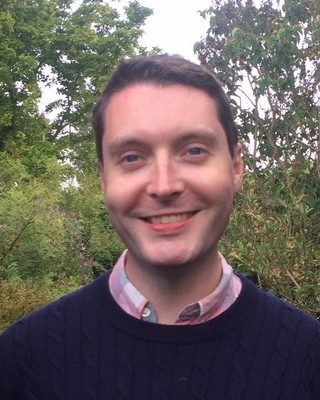 Simon Littlejohn
Psychotherapist, MSc, MBACP
Verified
I work with a wide range of issues. My role as a psychotherapist is to listen to you with sensitivity and empathy and without judgement or rushing you. In this way, we can both try to make sense of what has happened up to this point in time. You may be feeling depressed, anxious, stressed or heartbroken because of it. These are natural emotional responses to what has gone on - however if this has been going for a while, or you don't have someone to talk to, I could be able to help.
07479 272984
Office is near:
Newark-on-Trent
NG24
& Online
CBT Therapy Newark and Online
Psychotherapist, MBABCP
Verified
Hi, I am Laura Simms, a friendly, non-judgemental and compassionate CBT therapist. I use evidence-based Cognitive Behavioural Therapy (CBT) to empower individuals to take control over their lives and become their own therapist through practical tools, new skills and rediscovering their inner resilience. This involves gaining knowledge about what is happening in our minds and bodies to produce very normal mental health symptoms, understanding how and why we have been impacted by our experiences (because we are human beings - not robots), and working collaboratively to take action towards the life you want to lead.
01636 556300
Office is near:
Newark-on-Trent
NG24
& Online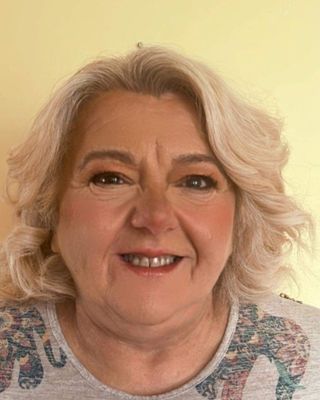 Karen Hopper-Peart
Counsellor, MNCPS Accred
Verified
"You do not need magic to transform your life. You carry the power you need inside yourself already." My name is Karen. I am a wife, mother, and daughter. I have experienced the highs and lows of life; giving me a profound insight into how therapy can reinforce a positive mindset and change lives. I am deeply compassionate towards one's experiences and provide a consensual understanding by placing the formation of a therapeutic relationship at the forefront of my counselling method. Through individuals being treated with respect, acceptance and understanding, an open and honest relationship can be built.
01522 474080
Office is near:
Newark-on-Trent
NG24
& Online
Kathryn Wheatley
Counsellor, MNCPS Accred
Verified
Loss can be a lonely journey. You may feel like life has lost it's meaning and you can't see a way forward out of this pain. COVID may have impacted how you came to terms with your grief. Alternatively, maybe your loss was from a long time ago and you now recognise that you never fully learnt to live with the pain. I also offer Walk and Talk Therapy in Rushcliffe, Nottinghamshire to those of us who like to move whilst we talk and reflect. Connecting with nature can encourage positive feelings of calmness, joy and creativity. Together, we can explore your experience of mourning and very gently, learn to move forward in your life.
0115 647 0865
Office is near:
Newark-on-Trent
NG24
& Online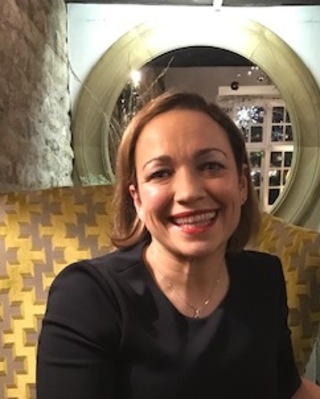 Esther Hastings
Counsellor, MBACP Accred
Verified
If you feel anxious, depressed, overwhelmed, overworked or confused or if you are experiencing specific difficulties and would benefit from help and support, please get in touch. Perhaps you are faced with an impossible decision? Asking for help can be the hardest step to take in a fast-paced world where you are just expected to cope and to 'get on with it.' Whether you want to make changes in your life, reach milestone decisions, set new goals or simply find a space to be heard and explore your feelings and thoughts without judgement, expectation or agenda then I can offer you just what you need.
01476 851095
Office is near:
Newark-on-Trent
NG24
& Online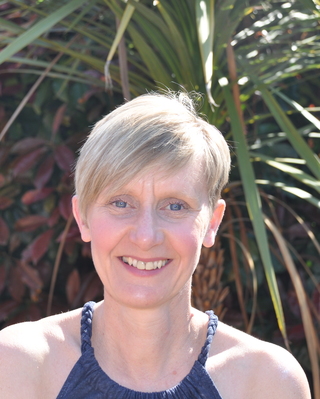 Claire Vinning
Psychotherapist, MA, MUKCP
Verified
I am an experienced Therapist, I worked in the NHS for 18 years. I am a registered Integrative Psychotherapist (UKCP/BACP, since 2005) A registered Art Psychotherapist (BAAT/AHP, since 1996) and a registered Mental health nurse (NMC, 2000). I have worked with children, young people and adults from a diversity of backgrounds, and enjoy working with all age groups. I work with the following issues: Trauma, Abuse, loss, Anxiety and Depression. I use a verbal and non-verbal approach due to my trainings. I work in a clear, ethical, empathic and compassionate manner.
0115 824 5017
Office is near:
Newark-on-Trent
NG24
& Online
Waitlist for new clients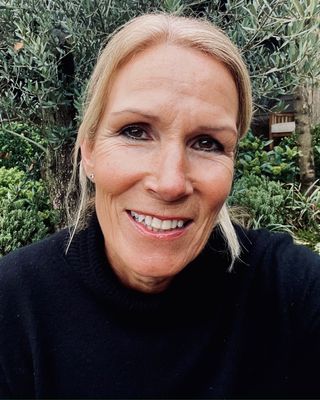 Polly Dexter
Psychotherapist, MUKCP
Verified
Hello, I'm a fully qualified Psychotherapist working with adults and young people to help improve well-being and quality of life. I offer short or longer term therapy depending on your needs and wants. If you are feeling low in mood, anxious, overwhelmed or stuck in some way, psychotherapy can help. I firmly believe that we each have the potential to change, grow and heal when we are offered the right support. I have worked with a broad range of people on the issues that are important to them. Themes have included anxiety, depression, complex trauma, loss, neurodiversity, relationship difficulties, addiction, among many others.
0115 647 8191
Office is near:
Newark-on-Trent
NG24
& Online
Waitlist for new clients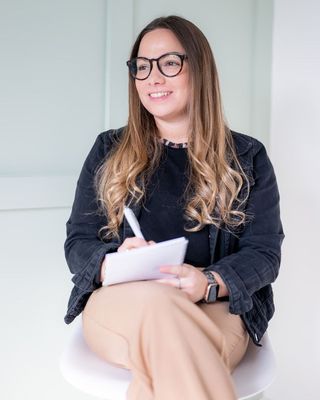 Jordan Mcphail
Psychotherapist, MBABCP
Verified
Hi, I'm Jordan! As a CBT and EMDR therapist I can help you if you're ready to make change and take some practical steps to overcome the problems you are currently experiencing. Approaching therapy is similar to embarking on a new healthy lifestyle plan in many ways; it requires you to take small actions on a consistent basis in order to see results! It can be a real challenge, which is why I'm here to help you figure out where to start and to overcome any issues along the way.
07808 619466
Office is near:
Newark-on-Trent
NG24
& Online
Dr Sarah Toft Flourish Psychological Services Ltd
CBT Therapy Newark and Online
Kathryn Wheatley
Jordan Mcphail
Claire Marlow
Clare Harrison
Kate Carr Therapy & Associates
Christopher Morris
Psychotherapist, MBACP
Verified
Hello, I'm Christopher, a qualified and experienced Psychotherapist and Counsellor working with, Adults, Children & Young People and Couples in Mansfield and Nottinghamshire. As a Humanistic Psychotherapist and Counsellor, I believe that everyone has the capacity to achieve their fullest potential. Anyone who is struggling with a personal concern can seek counselling. No issue is too big or too small to ask for support. I believe therapy should be accessible to everyone, when they need it. Therefore, I work with clients of all ages, from 4 years old and upwards. I also offer discounted rates in certain circumstances.
01623 392757
Office is near:
Newark-on-Trent
NG24
& Online
---
See more therapy options for
---
How can I find a therapist in Newark-on-Trent?
Search for nearby therapists or counsellors by inputting your city, town, or suburb; or postcode; or a provider's name into the search bar. From there, you can filter providers by the issues they treat, cost, insurance, gender, and other factors to find providers who are well-suited to your needs. To navigate between locations within the same country, enter a new city or postcode into the search bar.
Learn more about
how to find a therapist
.
Is online therapy a good option?
Therapy conducted
online
or over the phone can be just as effective as in-person therapy, as long as there is a strong alliance between the client and the therapist. To find a therapist who provides telehealth services to clients in your area, click "Online Therapy" on the directory homepage and search by your city or town or your postcode.
What's the difference between a psychologist, a therapist, and a counsellor?
Therapists, psychologists, and counsellors are all licensed mental health professionals. In many countries, psychologists have earned a doctoral degree. The terms "therapist" and "counsellor" are used somewhat interchangeably, but generally therapists offer longer-term, mental health care, while counsellors offer shorter-term care that may focus on one domain, such as marriage, career, or academic challenges.
What type of therapist is right for me?
Clients should consider factors such as insurance coverage and their primary reason(s) for seeking therapy to determine the type of professional best suited to their needs. Someone struggling with mental health challenges such as depression or anxiety, for example, may wish to seek out a clinical psychologist or therapist, while someone navigating career obstacles or marital upheaval may benefit from seeing a counsellor who can offer short-term, targeted support.
Is everyone in the Psychology Today Therapy Directory a licensed therapist?
The Psychology Today directory lists providers who offer legitimate mental health services to the public, including psychologists, psychiatrists, social workers, and counselors. Many have been licensed by the country where they practice; providers whose license or primary credential has been
verified by Psychology Today
are signified by a "Verified" symbol. Some clinicians or organizations provide services for which their state or country does not offer licenses, such as pastoral counselling. They may be selectively included without the "Verified" seal.
What type of therapy is right for me?
The
type of therapy
best suited to a particular individual depends on several factors, including their primary reason for seeking therapy, their preferred timeline (some therapy types last for a set number of sessions, while others are open-ended), and their personality and preferences—some may prefer a more structured approach. For many individuals, multiple types of therapy could provide a good fit.
Is online therapy cheaper than in-person therapy?
Many therapists charge the same amount for online therapy as they do for in-person therapy—though clients may still find this cost-effective if it cuts down on their transportation costs. Health insurance plans often offer equivalent coverage for online and in-person therapy; indeed, in many places, they are legally required to do so. Text-based or on-demand therapy apps may be cheaper than traditional one-on-one psychotherapy; however, the practice may be less effective and is not likely to be covered by insurance.