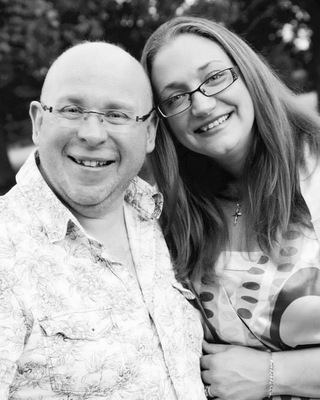 Active Listening Therapies
Counsellor, MBACP
Verified
Hello, my name is Louise. I offer private counselling with the aim of overcoming life challenges and making positive changes to your life. As an integrative therapist I pick the most appropriate counselling model to suit your needs and work with you to discover your path. I have a private practice located in Balderton close to Newark with a ground floor therapy room and off street parking. Your first session will be 1.5 hours allowing us to get to know each other and discuss your challenges, with regular sessions lasting 50 minutes. I look forward to hearing from you.
07480 487618
Office is near:
Newark-on-Trent
NG24
& Online
More Therapists Nearby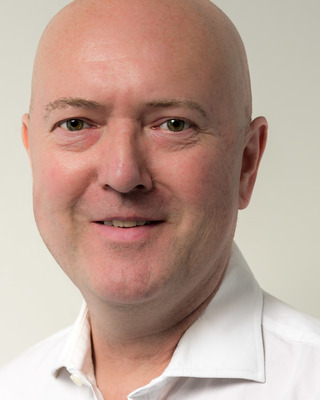 Philip Neal Gatter
Counsellor, PhD, MBACP Accred
Verified
I began as an anthropologist, seeking to understand other people's cultures from their own perspectives. Then my desire changed to facilitating direct positive shifts in other people's lives; lives spoilt by trauma, depression, anxiety, abuse, persecuted sexuality and lack of life direction. My work is now with private clients across anxiety and mood problems - generalized anxiety, OCD, PTSD, psychosexual problems and depression. I also work in depth on relationship problems which often link with anxiety. In Islington Mind I worked with LGBT clients including asylum seekers persecuted for their sexuality.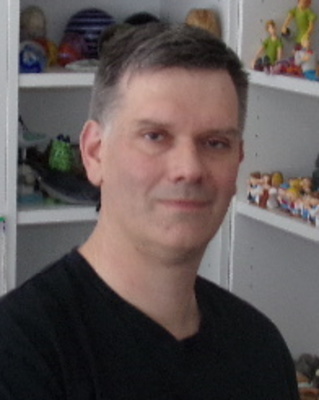 JB Counselling and Sandplay
Psychotherapist, MBACP
Verified
Hello my name is James and I work as a counsellor and a Jungian Sandplay therapist. Jungian Sandplay is a form of therapy where you are invited to work in a tray of either wet or dry sand to make pictures and scenes that reflect what is happening in your world. Through the use of miniatures and various objects you can express your feelings, reconnect with your inner self and move forward in areas where you feel stuck. My room is equipped with shelves that provide hundreds of miniatures, ornaments and natural objects.
01522 474501
Office is near:
Newark
NG24
& Online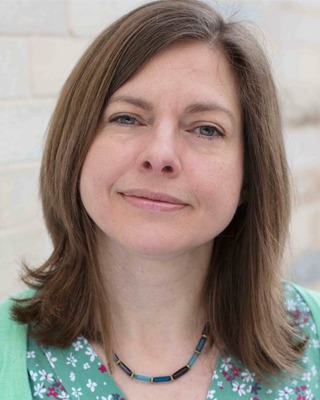 JWM Counselling
Counsellor, MBACP
Verified
Are you feeling overwhelmed with difficult feelings? Have you been through a bereavement or loss that you're struggling to come to terms with? Have you experienced painful and traumatic life events that still impact on you today and stop you living the life you want. Would you like to improve your relationships with the people in your life? You may be struggling with issues life anxiety, depression or low self-worth. My focus is to offer a counselling relationship that is supportive, nurturing and empowering. I can offer practical coping strategies, better insight and understanding as well as help you find your own solutions.
01529 400960
Office is near:
Newark
NG23
& Online
---
See more therapy options for
---
Alzheimer's Counsellors
What are the first-line treatment options for Alzheimer's disease?
The first-line treatment for
Alzheimer's disease
is often medication, which may be prescribed based on the severity of the disease. These include cholinesterase inhibitors, memantine, or a combination of the two. Behavioural treatments can help people cope with emotional distress, such as anxiety or anger, and explore lifestyle changes related to housing, caregiving, sleep, and finances.
When to seek treatment for Alzheimer's?
It's best to seek treatment at the first signs of dementia. Early warning signs of Alzheimer's include memory problems, such as forgetting appointments or directions, as well as trouble concentrating, paying attention, retrieving words, and carrying out daily household tasks. An early diagnosis can help people slow the progression of the disease with treatment and plan for the future in terms of housing, support, finances, and legality.
Are there natural treatments for Alzheimer's?
Alzheimer's disease cannot be cured via natural remedies (nor via medication), but some lifestyle habits can help forestall it or slow its progression. Lifestyle activities that can help prevent Alzheimer's disease include regular exercise, a healthy, well-rounded diet, stimulating cognitive activity, time spent socializing, adequate sleep, and stress management as needed.