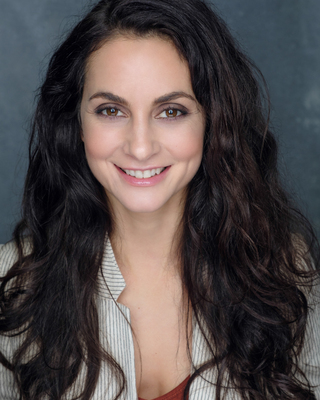 Flor Ferraco
Psychotherapist, MA, HCPC-Drama Therap.
Verified
Some of the healing tools I offer in my practice are art, mindfulness, meditation, body movement, breathing, sacred geometry, poetry,
play therapy
and other creative methods or we can talk.
Is it difficult for yourself to connect to your emotions and feelings? Sometimes it is complicated to find a link to enable us express freely. Unintentionally, we can create a habit in which we suppress, run away, deny or manipulate our emotions. It is normal to try to push away feelings of discomfort like stress, fear or pain; but there are tools you can learn to help you cope with these emotions in a healthy way. Instead of denying, distracting yourself, manipulating or disconnecting, you can accept, observe, acknowledge and connect deeply with your feelings.
020 4538 5361
Office is near:
Morden
SM4
& Online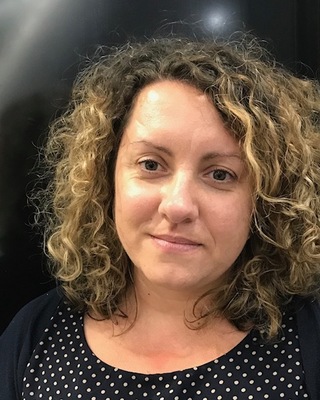 Natalia Zelena
Counsellor, MNCS Accred
Verified
I am a qualified counselor experienced in working with young adults and adults. I focus on using a therapeutic relationship to help you explore your concerns and issues. I have the belief that my clients have the fullest capacity to heal themselves given the right support and environment. I am also working as a counsellor for a mental health charity.
---
See more therapy options for Morden
---
Play Therapy Counsellors
Who is play therapy for?
Play therapy is generally targeted to children between the ages of 3 and 11 who have social, emotional, or behavioural difficulties. Play therapy has also been found helpful for children who have experienced physical or emotional abuse or witnessed atrocities. Play therapy is also often recommended for children who are undergoing major medical procedures or who are suffering from chronic illness; many children's hospitals are equipped to offer play therapy on-site. Play therapy is also sometimes used for adults; creative writing, music, and art are expressive forms that can all be adapted for therapeutic purposes.
Why do people need play therapy?
Children often do not have the language skills or words to know or to express what is troubling them. Yet they often spontaneously draw or use playthings to depict scenarios that reflect problems in their everyday life.
Play therapy
provides children with an array of objects and play situations to act out their feelings or experiences so that therapists can get a clear picture of what children might be struggling with and help them find solutions. In addition, play therapists are skilled at helping children understand their inner experience and find words for them, necessary steps toward helping children learn to control their own behaviour and come up with solutions to problems they encounter.
What happens in play therapy?
A child enters a comfortable playroom where they are free to choose the objects they want to play with. The play therapist will typically observe how they play with the toys—whether a sandbox, puppets, dolls and action figures, trucks, costumes, drawing and painting materials, or more—because such play provides clues to a child's family and social relationships, difficulties they are encountering in the world, and what going on inside themselves. Sometimes the therapist may ask the child to use the play objects to tell a story about their family. Using the same instruments of play, therapists can help children discover more advantageous ways of thinking and behaving.
What kinds of problems do play therapists treat?
Play therapy can help children who display destructive or self-destructive impulses; children who seem angry, sad, or fearful; children who experience frequent social, emotional, family, or school difficulty. Play therapy is often of value to children who have experienced a loss or distressing family experience, who are regularly exposed to family conflict, or who have been physically or emotionally abused. Play therapy can help children who are perpetrators of bullying as well as those who are targets of bullying. It helps children learn to identify their feelings, to express them in constructive ways, and to regulate them so they can get on with the business of development.
How long does play therapy last?
Play therapy sessions may last for 30 to 45 minutes, and they usually occur weekly for about 20 sessions. Each session is tailored to the individual child and the kinds of problems they are struggling with. Play that is highly repetitive often indicates a problem requiring further exploration. Therapists typically measure progress through session-to-session changes in play behaviour.