Annie Davison
Counsellor, MBACP Snr. Accred
Verified
I have worked as a person-centred psychotherapist for twenty years (BACP Senior accredited). I am a therapist for individuals who are in crisis or in particular difficulty. I also work with clients who are happy or already successful, who simply want to enhance the quality of life even further. I provide the opportunity to examine your life, your relationships and your career, helping you to think about and develop your options and decide what steps to take next. I specialise in online video-call/telephone sessions. I offer supervision to counsellors, psychotherapists, therapists and other social care and teaching professionals.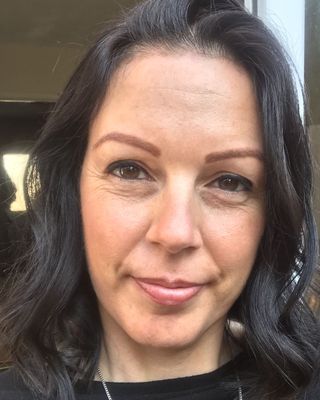 Natalie Taylor
Counsellor, MNCPS Accred
Verified
HI my name is Natalie and I offer a warm, friendly and confidential Counselling service for Adults and young people (11-18yrs) in Lymington Hampshire. Life can be really hard at times, and sometimes you just need someone to talk to, who will really listen, understand and not judge you. Counselling can really help to empower you, and help you to gain insights and a deeper understanding about yourself. Whether you need help in clarifying your thoughts and feelings, or need help with dealing with issues you may be experiencing, then I'm here to help, and be by your side as we go through your Counselling journey together.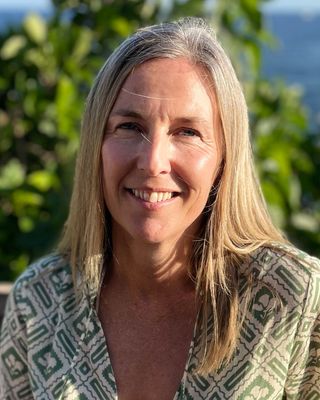 Kate Sarah Alexander
Counsellor, MBACP
Verified
Hello, my name is Kate, I am a fully qualified humanistic and CBT counsellor based in the New Forest. I am a registered member of the BACP, which means I am a member of an association which ensures that I am always working with your best interests at heart. My approach is flexible, I am interested in learning about your unique situation and experience, working together at a pace and in a way that is right for you. I can assist by providing a safe space, where you feel heard and understood, where you are met with compassion and acceptance and are able to make sense of your emotions so that life can begin to feel easier.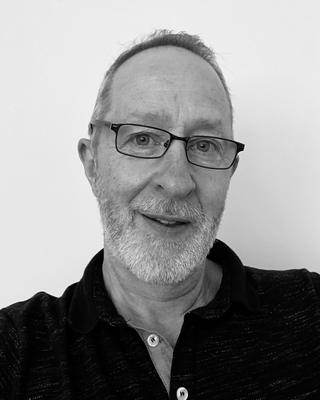 Tom Buckland
Psychotherapist, MBACP Accred
Verified
Relationship Counsellor and Anxiety Therapist, BACP Accredited Psychotherapist, based in Hythe near Southampton, Hampshire. I'm Tom Buckland and I've been helping people through difficult times since 2003 and specialise in providing Couple Counselling (once know as marriage guidance counselling or relationship counselling) as well as working with Anxiety and Trauma. I work in a humanistic approach so we can work out together the best approach in the therapy to help you.
023 8214 8556
Office is near:
Lymington
SO41
& Online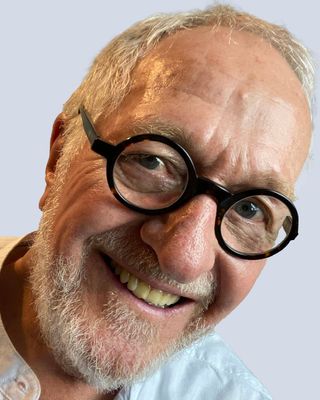 Peter Graeme Heath
Psychotherapist, BACP
Verified
1 Endorsed
Hi, I'm Peter. A big reason for coming to counselling is that talking to a friend about intensely personal stuff can be daunting. I'm trained as a Person-Centred Counsellor and I'm an empathic listener. I'm non-judgemental and I'm keen to understand your point of view. My starting point is to see things exactly the way you do. I'll be with you and support you as long as you want. I'm keen to help you get to the bottom of things. I have a lot of life experience and I'm authentic. I'm BACP registered and I believe in the inherent potential of human beings. My experience has proved we can all reach our full potential at any time.
023 8202 6095
Office is near:
Lymington
SO41
& Online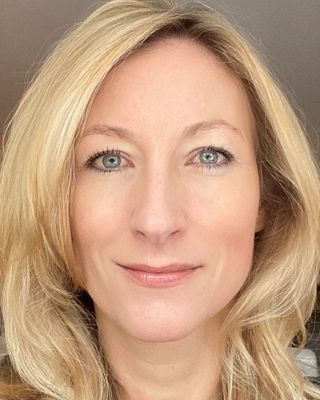 The Pines Therapy
Counsellor, MBACP
Verified
2 Endorsed
My approach to helping my clients with therapy and counselling services, is founded on the principle of Integrative Therapy. This means choosing the practices from different therapeutic modalities best suited to a client's particular needs and wants. By tailoring the therapy to the individual, I hope to deliver the most meaningful outcomes. Integrative Therapy is not limited to a particular methodology and instead allows me to draw on different techniques as they are required. I work with a number of forms of therapy and personalise the approach to meet the types of challenges you may be facing.
023 8001 6994
Office is near:
Lymington
SO41
& Online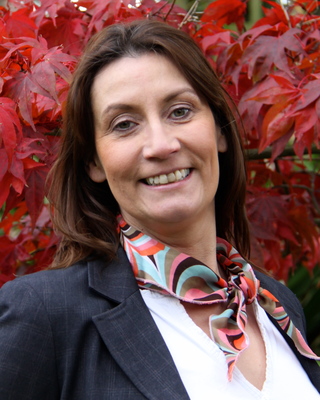 Janet King
Counsellor, MBACP
Verified
As a psychotherapist, supervisor and trainer with over 28years of experience I have been privileged to work with courageous people from all walks of life, cultures and backgrounds. From adults, to children, young people and couples, LGBGTQ+, kink and polyamorous communities . With the help of therapy they have been able to explore what has been troubling them and discover a way forward. I offer an environment that is supportive, warm, confidential and free from judgment. Together we can create a space in which you will be able to explore areas of your life you wish to understand, improve on or make changes to.
01425 209099
Office is near:
Lymington
SO41
& Online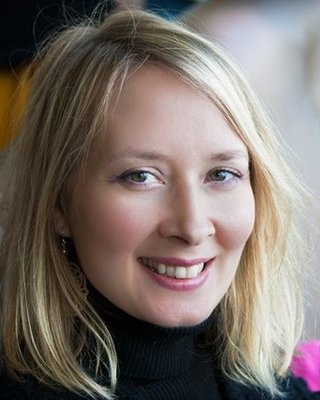 Jenny Brown
Counsellor, BACP
Verified
In a relaxed environment and using a warm, collaborative approach, I help clients who seek relief from issues such as anxiety, generalized anxiety disorder, social phobia, depression, specific phobias, low self-esteem, grief and loss (including pet loss), and chronic conditions. Be encouraged that my counselling environment is a place where you will be heard, understood, encouraged, and accepted just as you are. Anxiety and life events can bring about major stresses. I offer you a safe place to offload and the support you need to take charge of your life again.
07380 329164
Office is near:
Lymington
SO41
& Online
Not accepting new clients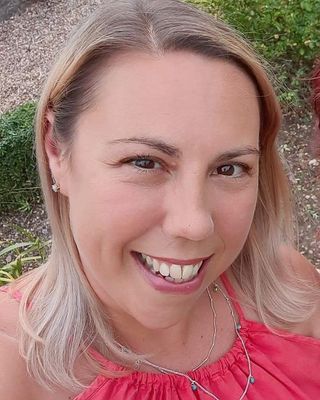 Kathryn Knight
Counsellor, MBACP
Verified
Clients often seek counselling to help at times when they may need to resolve emotional, psychological or relationship issues. It can be difficult to talk to loved ones about their feelings and emotions. Counselling can be a positive way of addressing unresolved issues and useful in helping clients understand their own problems better. It can help people gain perspective of themselves and others and encourage self-awareness. By talking about and exploring your emotions and feelings it may help you come to your own conclusions bringing about positive changes and empowering you to take your next steps in life.
023 8254 4121
Office is near:
Lymington
SO41
Not accepting new clients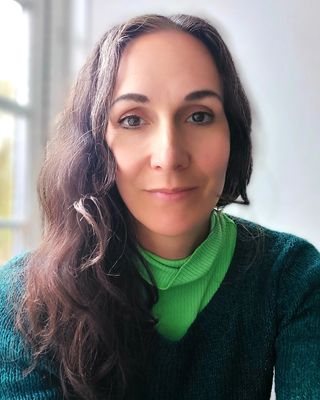 Elphinstone Counselling
Psychotherapist, MA, MBACP
Verified
I have come to counselling after working with adults, children and young people in mental health, education and housing for over 17 years. I am dedicated to working inclusively and have experience of supporting neurodiverse, ethnically and culturally diverse individuals. I offer online and in person sessions on Tuesdays, Wednesdays and occasional Saturdays. I can offer support for ages of 16+.
01275 402872
Office is near:
Lymington
SO41
& Online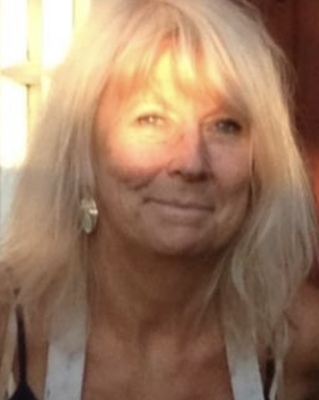 Annie Davison
Tom Buckland
The Pines Therapy
Susan Kay
Linda Witchell
---
See more therapy options for Lymington
Nearby Searches for Lymington
---
How can I find a therapist in Lymington?
Search for nearby therapists or counsellors by inputting your city, town, or suburb; or postcode; or a provider's name into the search bar. From there, you can filter providers by the issues they treat, cost, insurance, gender, and other factors to find providers who are well-suited to your needs. To navigate between locations within the same country, enter a new city or postcode into the search bar.
Learn more about
how to find a therapist
.
Is online therapy a good option?
Therapy conducted
online
or over the phone can be just as effective as in-person therapy, as long as there is a strong alliance between the client and the therapist. To find a therapist who provides telehealth services to clients in your area, click "Online Therapy" on the directory homepage and search by your city or town or your postcode.
What's the difference between a psychologist, a therapist, and a counsellor?
Therapists, psychologists, and counsellors are all licensed mental health professionals. In many countries, psychologists have earned a doctoral degree. The terms "therapist" and "counsellor" are used somewhat interchangeably, but generally therapists offer longer-term, mental health care, while counsellors offer shorter-term care that may focus on one domain, such as marriage, career, or academic challenges.
What type of therapist is right for me?
Clients should consider factors such as insurance coverage and their primary reason(s) for seeking therapy to determine the type of professional best suited to their needs. Someone struggling with mental health challenges such as depression or anxiety, for example, may wish to seek out a clinical psychologist or therapist, while someone navigating career obstacles or marital upheaval may benefit from seeing a counsellor who can offer short-term, targeted support.
Is everyone in the Psychology Today Therapy Directory a licensed therapist?
The Psychology Today directory lists providers who offer legitimate mental health services to the public, including psychologists, psychiatrists, social workers, and counselors. Many have been licensed by the country where they practice; providers whose license or primary credential has been
verified by Psychology Today
are signified by a "Verified" symbol. Some clinicians or organizations provide services for which their state or country does not offer licenses, such as pastoral counselling. They may be selectively included without the "Verified" seal.
What type of therapy is right for me?
The
type of therapy
best suited to a particular individual depends on several factors, including their primary reason for seeking therapy, their preferred timeline (some therapy types last for a set number of sessions, while others are open-ended), and their personality and preferences—some may prefer a more structured approach. For many individuals, multiple types of therapy could provide a good fit.
Is online therapy cheaper than in-person therapy?
Many therapists charge the same amount for online therapy as they do for in-person therapy—though clients may still find this cost-effective if it cuts down on their transportation costs. Health insurance plans often offer equivalent coverage for online and in-person therapy; indeed, in many places, they are legally required to do so. Text-based or on-demand therapy apps may be cheaper than traditional one-on-one psychotherapy; however, the practice may be less effective and is not likely to be covered by insurance.