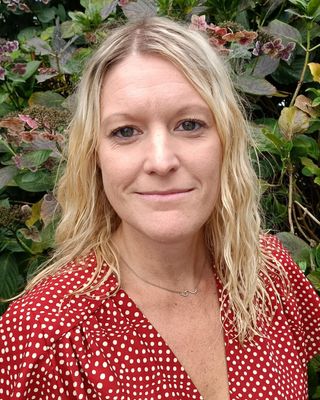 Candice Gurney
Psychologist, PsychD, HCPC - Clin. Psych.
Verified
I am a Principal Clinical Psychologist, registered with the Health and Care Professions Council (HCPC). I have worked within many NHS adult (post 16) mental health settings including community, forensic, hospital, as well as, specialist personality disorder services and learning disability services. I have a wide range of experience which includes working with relational difficulties, personality difficulties, trauma, low mood, anxiety and difficulties regulating emotions.
01752 741518
Office is near:
Looe
PL13
& Online
---
Depression Counsellors
Depressive disorders are characterized by persistent feelings of sadness and worthlessness and a lack of desire to engage in formerly pleasurable activities.
Depression
is not a passing blue mood, which almost everyone experiences from time to time, but a complex mind/body illness that interferes with everyday functioning. It not only darkens one's outlook, it is commonly marked by sleep problems and changes in energy levels and appetite. It alters the structure and function of nerve cells so that it disrupts the way the brain processes information and interprets experience.
Despite feelings of hopelessness and worthlessness, depression is a treatable condition. It can be treated with psychotherapy. As with many illnesses, the earlier treatment begins, the more effective it can be and the greater the likelihood that recurrence can be prevented.
Psychotherapy addresses the thinking patterns that precipitate depression, and studies show that it prevents recurrence. Drug therapy is often helpful in relieving symptoms, such as severe anxiety, so that people can engage in meaningful psychotherapy.