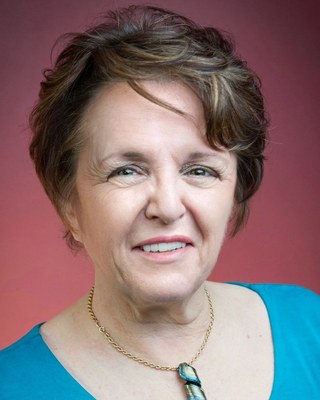 Sana Counselling and Psychotherapy Services
Counsellor, MUKCP
Verified
Post Lock down I am seeing more people whose relationship is under greater pressure due to both being at home, financial worries, anxiety about the changes that are happening in the world around them to name but a few. Others are seeking help due to the loss of a loved one, individuals are feeling isolated and having time to face fears that busy lives help supress. All of these things are things that therapy can help with.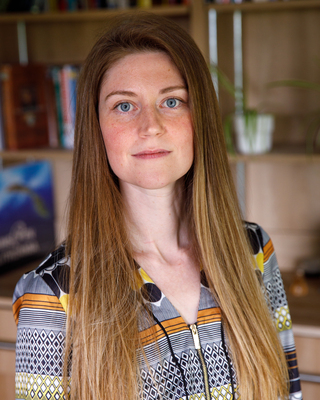 Grace Martin
Psychotherapist, MSc, UKCP Trainee
Verified
It is normal for people to experience difficulties in life. There are many ways that our body tells us that something is not right: Feeling unfulfilled Feeling stressed or anxious, feeling lonely and isolated, feeling bored, confused. It can be unsettling when we experience these feelings, but it is our natural way of alerting us to needing change. As a therapist, I am here to support you through any challenges that you may be facing. I can provide a safe, confidential, and supportive space for you to explore who you are and how you relate to others.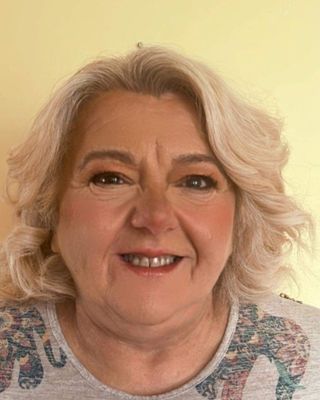 Karen Hopper-Peart
Counsellor, MNCS Accred
Verified
"You do not need magic to transform your life. You carry the power you need inside yourself already." My name is Karen. I am a wife, mother, and daughter. I have experienced the highs and lows of life; giving me a profound insight into how therapy can reinforce a positive mindset and change lives. I am deeply compassionate towards one's experiences and provide a consensual understanding by placing the formation of a therapeutic relationship at the forefront of my counselling method. Through individuals being treated with respect, acceptance and understanding, an open and honest relationship can be built.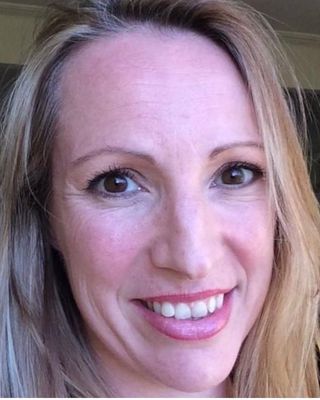 Ange Westbrook
Counsellor, MSc, MBACP
Verified
A good relationship or 'fit' and genuinely 'feeling felt' play a huge part in the success of therapy. This role is where every path I took in a challenging life was leading to – helping others navigate the mental well being difficulties we all face. Sometimes we are aware of the exact reason(s) we need to talk to someone, at others it can be a struggle to pinpoint why we feel so low. Modern life carries more pressures than ever, a non-judgemental space, where you can reflect with clarity, in an empathic environment, is vital to maintaining a good sense of who you are. We'll find a way forward together, with your leading the way.
Waitlist for new clients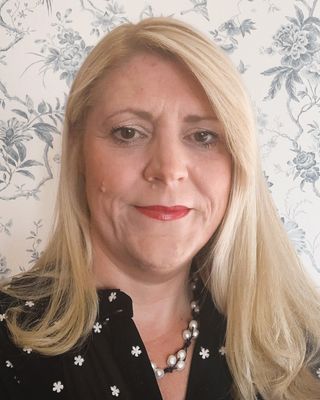 Inner Solutions
Counsellor, MNCS Accred
Verified
1 Endorsed
My name is Sam. I am an Accredited Adult/Child and Adolescent Counsellor, CBT Therapist, Supervisor, Trainer and Hypnotherapist, with over 12 years therapeutic experience. I work individually with Adults and children experiencing concerns such as Anxiety, Depression, Trauma, Stress, Feeling overwhelmed, OCD, PTSD, Relationship breakdowns, Divorce, Domestic Abuse, Self harm, Addiction, Low self esteem, Lack of confidence and many other challenges that you may be facing. If you are experiencing current or past problems that are having an impact on you, therapy will give you the opportunity to explore the best ways forward.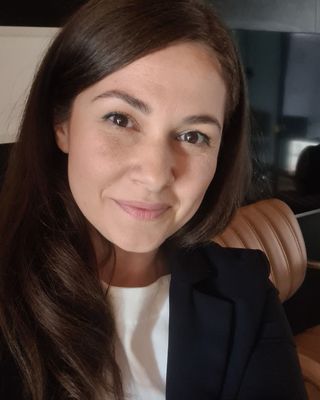 Patricia Valentina
Psychotherapist, MUKCP
Verified
You don't have to sit on your own with your struggles. Therapy is an amazing journey in which you can learn about yourself, make sense of the things you are experiencing, and learn new ways to overcome your difficulties.
Maya Rosser
Counsellor, MNCS Accred
Verified
I am a qualified Therapeutic Integrative Counsellor and Psychotherapist. I qualified with Devon and Cornwall Counselling Hub and am registered with and adhere to the NCS ( National Counselling Society) ethical framework. If you are feeling overwhelmed by life's demands, my services aim to introduce clarity and self-motivation. I also teach techniques to better manage the emotional stress of everyday life.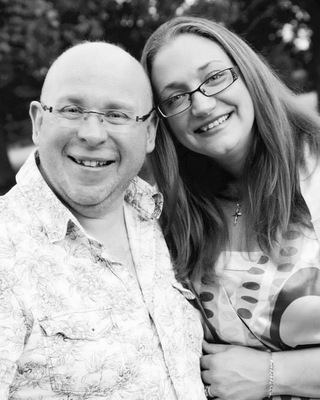 Active Listening Therapies
Counsellor, MBACP
Verified
Hello, my name is Louise. I offer private counselling with the aim of overcoming life challenges and making positive changes to your life. As an integrative therapist I pick the most appropriate counselling model to suit your needs and work with you to discover your path. I have a private practice located in Balderton close to Newark with a ground floor therapy room and off street parking. Your first session will be 1.5 hours allowing us to get to know each other and discuss your challenges, with regular sessions lasting 50 minutes. I look forward to hearing from you.
07480 487618
Office is near:
Lincoln
LN6
& Online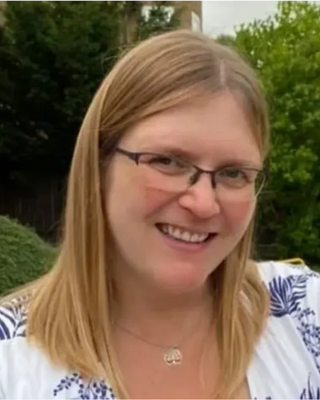 Jane Pickersgill
Psychotherapist, MA, MBACP
Verified
What's the closest crocodile to your canoe? In other words, what's worrying you? Is there something feeling overwhelming that keeps you from going where you want to on your journey through life? That's your crocodile. Thankfully though, a canoe is a 2-person boat. At Canoe Counselling, I join you as a guide and help, to go at your pace, in the direction you want, for as long as we choose. Person-Centred therapy holds the idea of relationship at the very centre of the work we do together - I may offer suggestions and guidance, and will support you to the best of my ability, but ultimately you are the one who gets us there!
01529 401182
Office is near:
Lincoln
LN5
& Online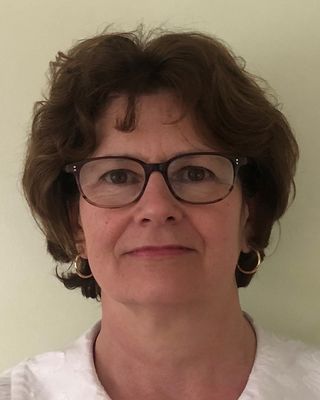 Patricia O'Connor
Counsellor, MBACP
Verified
1 Endorsed
Sometimes life can get overwhelming, and you need to talk things through with someone independent of friends and family. You may have lost someone you love, be uncertain about the future, or you may not be sure why you are feeling the way you do. Whatever the reason I can offer that support to help you through your different needs and challenges.
01923 695026
Office is near:
Lincoln
LN3
& Online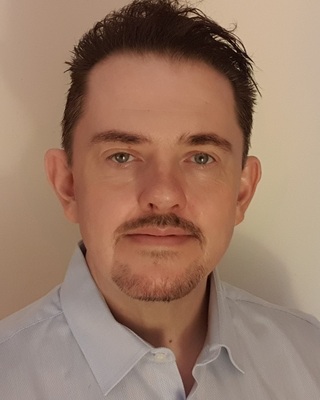 Robert Hewes
Counsellor, MBACP Snr. Accred
Verified
Award winning BACP Senior Accredited Counsellor / Psychotherapist. Hi, thank you for choosing to read my profile. My name is Rob Hewes and I provide appropriate therapy or coaching that you need and in a confidential, warm and safe environment. I have now spent nearly 20 years in intense training and development as have experience working with clients in a variety of settings. I am an integrative therapist, drawing skills and experience from various therapeutic approaches. I provide: Psychotherapeutic Counselling. Therapeutic Counselling Supervision. Cognitive Behavioural Therapy (CBT). Clinical Hypnotherapy. NLP Coaching.
0115 697 1698
Office is near:
Lincoln
LN1
Sana Counselling and Psychotherapy Services
Patricia Valentina
Maya Rosser
Wendy Nicholls
Freedom To Be You Counselling and Psychotherapy
---
See more therapy options for
---
How can I find a therapist in Lincoln?
Search for nearby therapists or counsellors by inputting your city, town, or suburb; or postcode; or a provider's name into the search bar. From there, you can filter providers by the issues they treat, cost, insurance, gender, and other factors to find providers who are well-suited to your needs. To navigate between locations within the same country, enter a new city or postcode into the search bar.
Learn more about
how to find a therapist
.
Is online therapy a good option?
Therapy conducted
online
or over the phone can be just as effective as in-person therapy, as long as there is a strong alliance between the client and the therapist. To find a therapist who provides telehealth services to clients in your area, click "Online Therapy" on the directory homepage and search by your city or town or your postcode.
What's the difference between a psychologist, a therapist, and a counsellor?
Therapists, psychologists, and counsellors are all licensed mental health professionals. In many countries, psychologists have earned a doctoral degree. The terms "therapist" and "counsellor" are used somewhat interchangeably, but generally therapists offer longer-term, mental health care, while counsellors offer shorter-term care that may focus on one domain, such as marriage, career, or academic challenges.
What type of therapist is right for me?
Clients should consider factors such as insurance coverage and their primary reason(s) for seeking therapy to determine the type of professional best suited to their needs. Someone struggling with mental health challenges such as depression or anxiety, for example, may wish to seek out a clinical psychologist or therapist, while someone navigating career obstacles or marital upheaval may benefit from seeing a counsellor who can offer short-term, targeted support.
Is everyone in the Psychology Today Therapy Directory a licensed therapist?
The Psychology Today directory lists providers who offer legitimate mental health services to the public, including psychologists, psychiatrists, social workers, and counselors. Many have been licensed by the country where they practice; providers whose license or primary credential has been
verified by Psychology Today
are signified by a "Verified" symbol. Some clinicians or organizations provide services for which their state or country does not offer licenses, such as pastoral counselling. They may be selectively included without the "Verified" seal.
What type of therapy is right for me?
The
type of therapy
best suited to a particular individual depends on several factors, including their primary reason for seeking therapy, their preferred timeline (some therapy types last for a set number of sessions, while others are open-ended), and their personality and preferences—some may prefer a more structured approach. For many individuals, multiple types of therapy could provide a good fit.
Is online therapy cheaper than in-person therapy?
Many therapists charge the same amount for online therapy as they do for in-person therapy—though clients may still find this cost-effective if it cuts down on their transportation costs. Health insurance plans often offer equivalent coverage for online and in-person therapy; indeed, in many places, they are legally required to do so. Text-based or on-demand therapy apps may be cheaper than traditional one-on-one psychotherapy; however, the practice may be less effective and is not likely to be covered by insurance.