Waitlist for new clients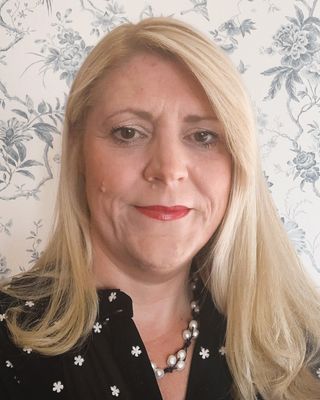 Inner Solutions
Counsellor, MNCPS Accred
Verified
1 Endorsed
My name is Sam. I am an Accredited Adult/Child and Adolescent Counsellor, CBT Therapist,
Supervisor
, Trainer and Hypnotherapist, with over 12 years therapeutic experience. I work individually with Adults and children experiencing concerns such as Anxiety, Depression, Trauma, Stress, Feeling overwhelmed, OCD, PTSD, Relationship breakdowns, Divorce, Domestic Abuse, Self harm, Addiction, Low self esteem, Lack of confidence and many other challenges that you may be facing. If you are experiencing current or past problems that are having an impact on you, therapy will give you the opportunity to explore the best ways forward.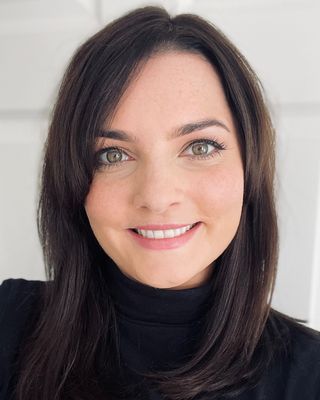 Dr Sophie Wicks
Psychologist, HCPC - Clin. Psych.
Verified
1 Endorsed
Hello, I am a qualified Clinical Psychologist and have 13 years of experience working in mental health services, in a variety of roles. I provide assessment and therapy for adolescents aged 12+ and adults of all ages. I also provide specialist
supervision
to professionals working with individuals suffering from psychosis. I particularly support people with anxiety, worry, panic, low mood, self-esteem, overwhelming emotions, stress, bereavement and loss, life changes, relationship difficulties, psychosis, eating difficulties, burn-out, non-epileptic attack disorder, and traumatic events.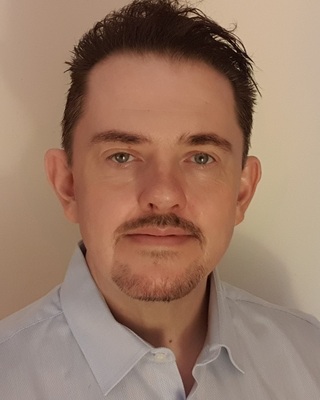 Robert Hewes
Counsellor, MBACP Snr. Accred
Verified
Award winning BACP Senior Accredited Counsellor / Psychotherapist. Hi, thank you for choosing to read my profile. My name is Rob Hewes and I provide appropriate therapy or coaching that you need and in a confidential, warm and safe environment. I have now spent nearly 20 years in intense training and development as have experience working with clients in a variety of settings. I am an integrative therapist, drawing skills and experience from various therapeutic approaches. I provide: Psychotherapeutic Counselling. Therapeutic Counselling
Supervision
. Cognitive Behavioural Therapy (CBT). Clinical Hypnotherapy. NLP Coaching.
0115 697 1698
Office is near:
Lincoln
LN1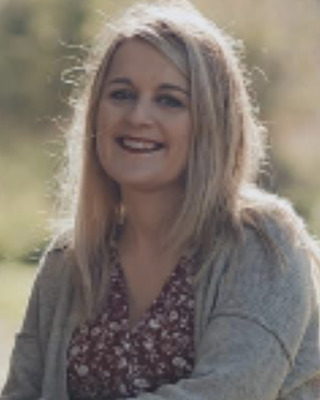 Rachael Ward- Therapy For Individuals And Couples
Counsellor, MBACP
Verified
I will work with you to address issues such as depression, anxiety, grief, past and present experiences, a lack of confidence in self and relationship difficulties. Would it help you to learn more about yourself, and how you relate to others? I am a qualified & experienced Therapist, Couples Counsellor and
Supervisor
. I offer a professional service from my home in a quiet location. I specialise in improving the relationships whilst reducing symptoms of low mood, isolation and anxiety. I focus on processing difficult emotions, exploring unhelpful patterns, improving communication and developing awareness and confidence in yourself.
01652 240647
Office is near:
Lincoln
LN1
& Online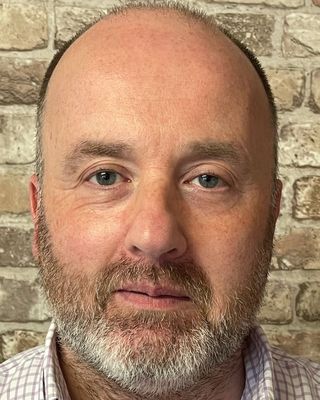 James O'Shea
Psychotherapist, MUKCP
Verified
I have thirty years experience of working in mental health services and the NHS. I worked within the Lincoln Dynamic Specialty from 2007-16, as a Senior Adult Psychotherapist. I have completed a UKCP accredited training in Psychoanalytic Psychotherapy and come under the CPJA section of the UKCP. I have been an associate lecturer on the undergraduate psychology degree at Lincoln University. I have worked with individuals and groups offering short and longer term therapy. Like most explorative therapies, if people want to understand themselves better, then please get in contact.
Tracy Tuffs
Counsellor, BACP
Verified
Hi, looking for a counsellor can be difficult but if you are looking for someone who is empathic, will listen and will try to help you make sense of your feelings in order to make changes or informed choices to improve your future then I am here. I work with children, young people, individuals and couples. I am a Integrative counsellor using the most appropriate theoretical modality suited to you and your needs. I work with a variety of issues from bereavement, anxiety, relationship issues and sexual issues. If you would like to know more contact me and following an assessment session we can decide on the best way forward.
Not accepting new clients
Elizabeth Hicks Therapy
Counsellor, MBACP
Verified
I work with individuals, couples and families with both a relational and individual focus. I have a specialism in sex and relationships and also work with sex addiction including support for partners and families. I have an approachable, warm & empathic approach and clients feed back that they find this incredibly helpful. I work with issues such as anxiety, low mood, stress, low self esteem & lack of confidence. I have experience of working within organisations that specialise in trauma and also bereavement and loss and provide a supportive and comfortable space to allow you to process and navigate around your situation.
01522 440418
Not accepting new clients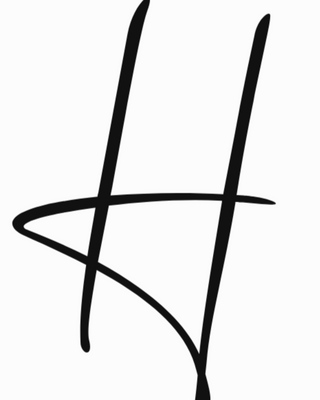 Hidden Gem Psychology Service
Psychotherapist, MBABCP
Verified
I am passionate about trauma-informed care and utilise a whole-person approach. Trauma can often underpin common mental health difficulties, and I can work with you to process the source of your difficulties and/or focus on your current symptoms. You may wish to focus on your current experiences of depression, anxiety, etc., or wish to address the underlying difficulties that have led to these. I also have a keen interest in complex trauma, dissociation, childhood emotional neglect, medically unexplained symptoms, functional neurological disorder, chronic pain, chronic fatigue and other physical difficulties.
Jon Joseph Halliday
Psychotherapist, MBABCP
Verified
Hello, my name is Jon. I am passionate and focused on providing trauma informed care. You might be looking to focus on the current problem, or perhaps want to develop an understanding and address the underlying difficulties that are behind the here and now. I am a keen CBT and EMDR practitioner, and regularly use EMDR as a part of my practice.
Waitlist for new clients
SJD Supervision and Consultancy Services
Counsellor, MBACP Snr. Accred
Verified
PTSD and C-PTSD are serious and debilitating disorders that occur as a result of experiencing either one trauma or repeated traumatic suffering over a long period of time. C-PTSD can often be seen in survivors of childhood abuse, domestic violence, and combat. The effects of all unresolved trauma are far-reaching and can deeply impact an individual's ability to function in day-to-day life. However, with the right support and treatment, individuals with PTSD at any level can achieve post-traumatic growth and personal development.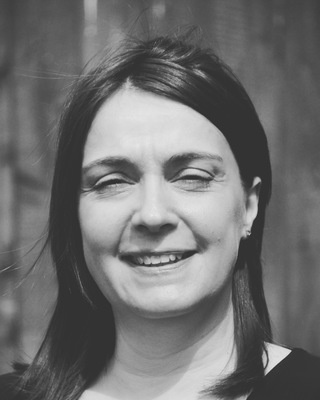 Dr Sarah Toft Flourish Psychological Services Ltd
Psychologist, PsychD, HCPC - Clin. Psych.
Verified
Having worked for 20 years in the NHS and in recent years within my private practice, I have a wealth of experience working with adults to improve their Psychological well-being, addressing a range of areas, including; anxiety, insomnia, panic, depression, self esteem, relationship concerns, post traumatic stress disorder (PTSD), etc. If you wish to make changes in your life, to feel calmer, more confident and less down, then therapy could help you with this.
07480 539698
Office is near:
Lincoln
LN1
& Online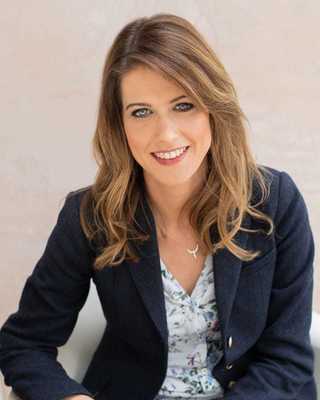 Elysian Psychology
Psychologist, HCPC - Clin. Psych.
Verified
The aim of Elysian Psychology is to relieve psychological distress and emotional pain by providing therapy which is individually tailored to your needs. We pride ourselves on the expertise of our specialist team of highly qualified Psychologists, alongside prompt and efficient customer service. We aim to provide you with the highest level of care at a time when you may need it most. We are a team of highly specialist Clinical Psychologists and therapists offering private psychological talking therapy in Nottingham.
0800 688 9937
Office is near:
Lincoln
LN2
---
See more therapy options for
---
Clinical Supervision and Qualified Supervisors - Counsellors
Clinical supervisors provide formal supervision, guidance and expertise for pre-qualified professionals and those seeking supervision for their everyday practices. While each membership organization has its own unique requirements, professionals offering clinical supervision help new practitioners advance their clinical knowledge, and satisfy requirements leading to full qualification.