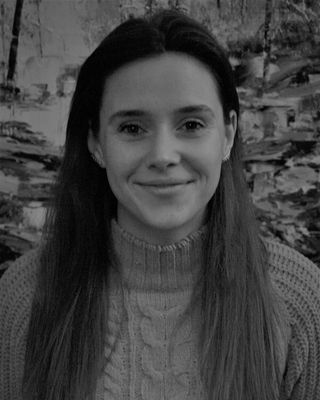 Dr Catrin Williams
Psychologist, PsychD, HCPC - Forensic Psych.
Verified
I work for the NHS in a service supporting people with developmental trauma and personality difficulties that affect their lives. My expertise is with people who have experienced trauma (long-term or short-term). Events like this can lead to a range of mental health difficulties, such as depression, anxiety, panic and psychosis and also unhelpful coping behaviours, such as self-harm and suicidal thoughts,
substance use
, relationship struggles, and so on. I aim to help you understand where issues are stemming from, so we can work on developing a healthier life for you. I also work with risk related behaviours - contact for more info.
01829 708150
Office is near:
Lincoln
LN1
& Online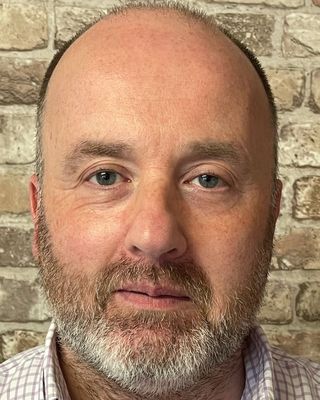 James O'Shea
Psychotherapist, MUKCP
Verified
I have thirty years experience of working in mental health services and the NHS. I worked within the Lincoln Dynamic Specialty from 2007-16, as a Senior Adult Psychotherapist. I have completed a UKCP accredited training in Psychoanalytic Psychotherapy and come under the CPJA section of the UKCP. I have been an associate lecturer on the undergraduate psychology degree at Lincoln University. I have worked with individuals and groups offering short and longer term therapy. Like most explorative therapies, if people want to understand themselves better, then please get in contact.
Waitlist for new clients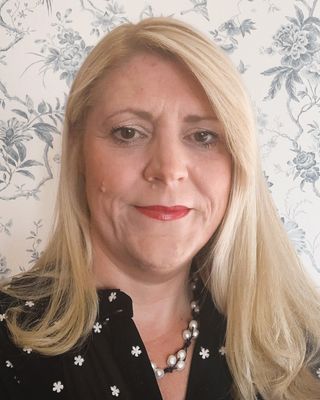 Inner Solutions
Counsellor, MNCS Accred
Verified
1 Endorsed
My name is Sam. I am an Accredited Adult/Child and Adolescent Counsellor, CBT Therapist, Supervisor, Trainer and Hypnotherapist, with over 12 years therapeutic experience. I work individually with Adults and children experiencing concerns such as Anxiety, Depression, Trauma, Stress, Feeling overwhelmed, OCD, PTSD, Relationship breakdowns, Divorce, Domestic Abuse, Self harm, Addiction, Low self esteem, Lack of confidence and many other challenges that you may be facing. If you are experiencing current or past problems that are having an impact on you, therapy will give you the opportunity to explore the best ways forward.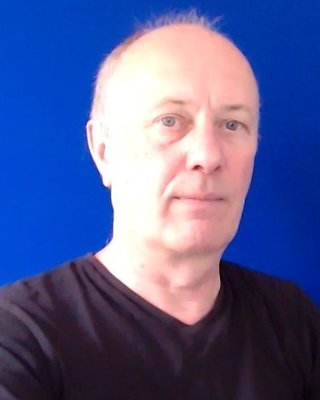 David Brown
Counsellor, MNCS Accred
Verified
Providing Home Visit Counselling or Video Online Counselling. Are you experiencing uncomfortable feelings such as anxiety, stress, or anger, that lead you to act in ways that are not helpful to you? Counselling with me could help. Or perhaps you would like to feel better about yourself, be more self-confident, talk something through, be clearer about your goals and plans, or make changes in your life? I can help with this too.
Maya Rosser
Counsellor, MNCS Accred
Verified
I am a qualified Therapeutic Integrative Counsellor and Psychotherapist. I qualified with Devon and Cornwall Counselling Hub and am registered with and adhere to the NCS ( National Counselling Society) ethical framework. If you are feeling overwhelmed by life's demands, my services aim to introduce clarity and self-motivation. I also teach techniques to better manage the emotional stress of everyday life.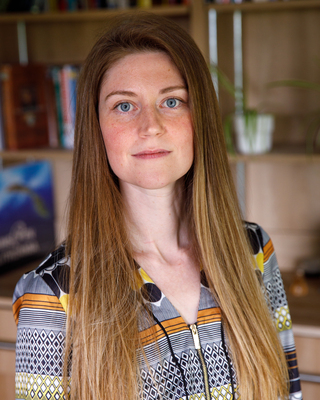 Grace Martin
Psychotherapist, MSc, UKCP Trainee
Verified
It is normal for people to experience difficulties in life. There are many ways that our body tells us that something is not right: Feeling unfulfilled Feeling stressed or anxious, feeling lonely and isolated, feeling bored, confused. It can be unsettling when we experience these feelings, but it is our natural way of alerting us to needing change. As a therapist, I am here to support you through any challenges that you may be facing. I can provide a safe, confidential, and supportive space for you to explore who you are and how you relate to others.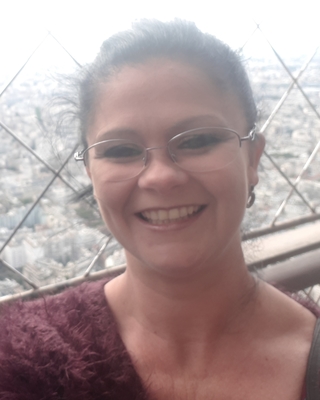 Dawn Morris H Dip P H Dip
Counsellor, MHGI
Verified
Hello my name is Dawn, I understand that first contact and arranging a session and coming, takes a lot of strength, Many I have found is concerned about having to go into details of the concern they coming with or having to relive maybe a trauma. See therapy as painful. Therapy does not have to be painful, you do not have to go into details if did not wish to. Goals maybe to be able to look ahead to see there is a light, to feel heard, listened to, to be acknowledged. A place to feel safe and to look at all tools resources abilities already within to come away the the past and look to future which is preferred in a healthy way.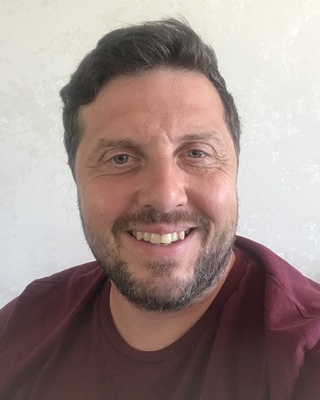 Daniel James Palmer
Counsellor, MBACP
Verified
Hey my name is Dan and I offer a counselling service in Sleaford, Grantham and Lincoln. Sometimes Life is difficult and you may not know what to do. You may feel you have no one to talk to or you are not comfortable talking to friends and family. You may prefer to come and talk to someone who can offer you an emphatic and non-judgmental environment for you to discuss your problems and experiences in life.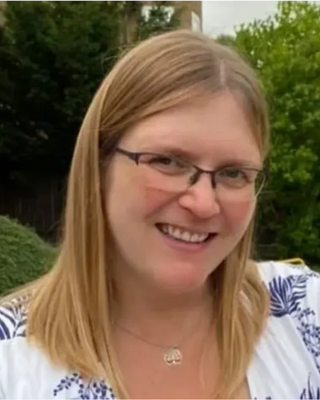 Jane Pickersgill
Psychotherapist, MA, MBACP
Verified
What's the closest crocodile to your canoe? In other words, what's worrying you? Is there something feeling overwhelming that keeps you from going where you want to on your journey through life? That's your crocodile. Thankfully though, a canoe is a 2-person boat. At Canoe Counselling, I join you as a guide and help, to go at your pace, in the direction you want, for as long as we choose. Person-Centred therapy holds the idea of relationship at the very centre of the work we do together - I may offer suggestions and guidance, and will support you to the best of my ability, but ultimately you are the one who gets us there!
01529 401182
Office is near:
Lincoln
LN5
& Online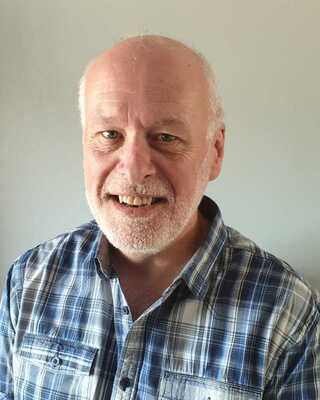 Kevin Broom
Counsellor, MBACP
Verified
I have over over forty years experience working in the emergency services and whilst I am trained to support a wide range of people, my specialism would be emergency workers and government employees. Blue lights, NHS, spouses and relatives, local government or military. Regardless of your role, rank or position, I have a good understanding of the world you work in, and can support you safely whilst we explore the things you want to talk about. If you are a relative of such a worker, then you too might want some help. Please get in touch if you want to talk.
01400 225992
Office is near:
Lincoln
LN1
& Online
Glass Oak Psychology
Psychologist, PsychD, HCPC - Forensic Psych.
Verified
We are a team of psychologists with forensic expertise that specialise in helping individuals who are experiencing long-term difficulties and struggling with behaviours that are hard to manage. If you are currently struggling with complex or challenging experiences and are motivated to take control of your mental health to develop the life you want - we can support with that.
0115 647 3236
Office is near:
Lincoln
LN1
& Online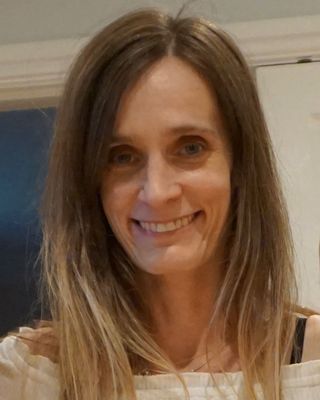 Csilla Varga
Counsellor, MA, MBACP
Verified
Hi, My name is Csilla, I am a qualified counsellor offering a safe and confidential space in person or online. Whatever is that you are going through, feeling or thinking, any problems, dilemmas you might experience, we can explore these safely and confidentially. In therapy every feeling, thought or sensation you might feel is welcome.
01529 404569
Office is near:
Lincoln
LN1
& Online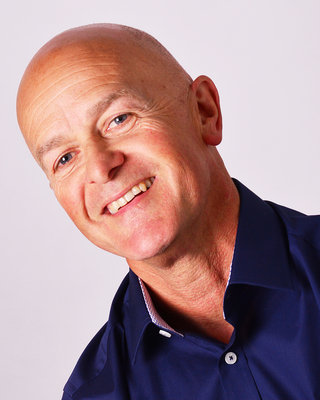 James Hawes
Psychotherapist, MBACP Accred
Verified
I am an experienced therapist supporting clients with anger management difficulties , relationship issues, anxiety and a variety of other issues. I have worked successfully with hundreds of clients including Nurses, CEO's, plumbers, doctor's, professional sportsmen, businessmen and women, students, MD's and hairdressers. Modern life can be hectic and stressful stretching mind, body and spirit to breaking point. The result of this pressure can often make us feel out of sync or disjointed causing dis-ease and unhappiness. With my experienced and unique approach I seek to provide the right conditions to help people recover and develop
0115 697 1834
Office is near:
Lincoln
LN1
& Online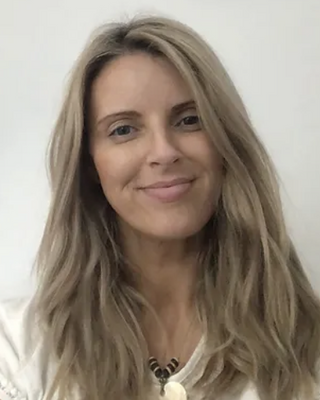 Positive Futures Counselling
Psychotherapist, MBACP
Verified
People search for a counsellor or therapist for many different reasons.. Perhaps you aren't feeling 'you' right now, or you're not coping with life as well as you would like to.. Maybe 'on paper' life should be great - but this doesn't match how you're actually feeling? Counselling and Psychotherapy with Positive Futures Counselling will aim to help you make sense of your feelings, develop healthy ways to cope, and help you feel 'you'.
01507 309165
Office is near:
Lincoln
LN8
& Online
More Therapists Nearby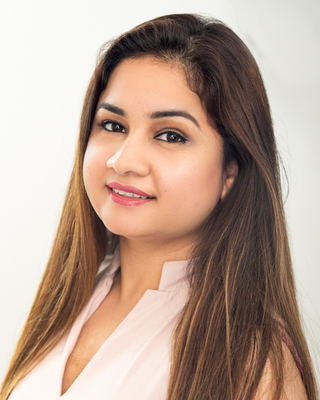 Neha Chahal
Counsellor, MSc, HCPC-Couns. Psych.
Verified
Have you been having a harder time lately? Are you experiencing a new life transition where you're not as happy as you had hoped? Or possibly you are looking to make a change in your relationships, work, or daily routine but you're feeling stuck and unmotivated. Regardless of the specific challenge that has brought you to start therapy, you do not have to go through this journey alone. Therapy can help you accomplish your goals in an environment that is safe and non-judgmental.
01743 298369
Office is near:
New York
LN4
& Online
---
See more therapy options for
---
Substance Use Counsellors
How do substance and drug recovery or rehabilitation programs work?
In inpatient programs, individuals live in a facility with other clients in recovery; in outpatient programs, individuals reside at home. These facilities are staffed with healthcare professionals including physicians, nurses, psychologists, counsellors, and psychotherapists. Staff often also includes people who have recovered themselves, serving as mentors and guides. These programs may use abstinence, harm reduction, detoxification, psychotherapy, and other methods.
How do 12-step programs combined with psychotherapy work?
Members of 12-step programs help each other reach abstinence and work to maintain it. These programs promote complete change in the individual's emotional, mental, physical, and even spiritual perspectives. Some programs require that new members attend 90 meetings in 90 days. Many people do attend these programs in conjunction with their work in psychotherapy; the combination of therapy along with 12-step can be extremely effective.
How does harm reduction combined with psychotherapy work?
According to the Substance Abuse and Mental Health Services Administration, harm reduction prevents death, injury, disease, overdose, and substance misuse. People who choose harm reduction for substance use reduce the amount of drugs they consume. It is not abstinence-based like a 12-step program, but combining harm reduction with psychotherapy proves to be effective for many people.
Are there specific medications for substance and drug use?
There are medications approved to treat substance use disorder—such as buprenorphine, methadone, naltrexone, and acamprosate. These medications do help people cope with substance use as well as avoid the problem of relapse. Naltrexone can help reduce cravings, methadone is an opioid medication used to treat severe pain, and acamprosate may help ease symptoms like poor sleep and anxious feelings.