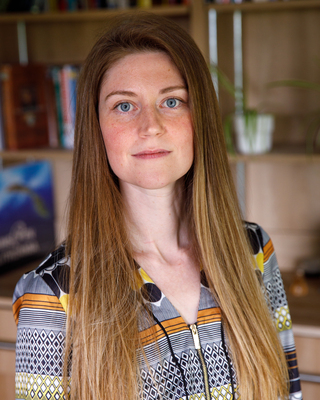 Grace Martin
Psychotherapist, MSc, UKCP Trainee
Verified
It is normal for people to experience difficulties in life. There are many ways that our body tells us that something is not right: Feeling unfulfilled Feeling stressed or anxious, feeling lonely and isolated, feeling bored, confused. It can be unsettling when we experience these feelings, but it is our natural way of alerting us to needing change. As a therapist, I am here to support you through any challenges that you may be facing. I can provide a safe, confidential, and supportive space for you to explore who you are and how you relate to others.
Kim Broom
I am a qualified counsellor, currently working in an NHS Centre of Excellence, supporting individuals and families to move forward in their lives and resolve difficulties that may be preventing them from progressing in the way that they would like. I offer short and long term therapy tailored to your needs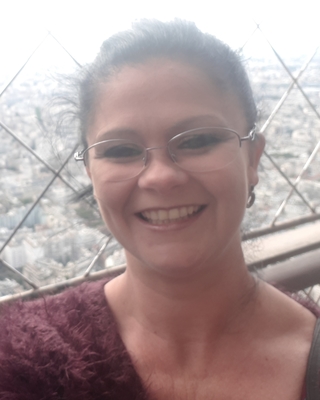 Dawn Morris H Dip P H Dip
Counsellor, MHGI
Verified
Hello my name is Dawn, I understand that first contact and arranging a session and coming, takes a lot of strength, Many I have found is concerned about having to go into details of the concern they coming with or having to relive maybe a trauma. See therapy as painful. Therapy does not have to be painful, you do not have to go into details if did not wish to. Goals maybe to be able to look ahead to see there is a light, to feel heard, listened to, to be acknowledged. A place to feel safe and to look at all tools resources abilities already within to come away the the past and look to future which is preferred in a healthy way.
Maya Rosser
Counsellor, MNCS Accred
Verified
I am a qualified Therapeutic Integrative Counsellor and Psychotherapist. I qualified with Devon and Cornwall Counselling Hub and am registered with and adhere to the NCS ( National Counselling Society) ethical framework. If you are feeling overwhelmed by life's demands, my services aim to introduce clarity and self-motivation. I also teach techniques to better manage the emotional stress of everyday life.
Jon Joseph Halliday
Psychotherapist, MBABCP
Verified
Hello, my name is Jon. I am passionate and focused on providing trauma informed care. You might be looking to focus on the current problem, or perhaps want to develop an understanding and address the underlying difficulties that are behind the here and now. I am a keen CBT and EMDR practitioner, and regularly use EMDR as a part of my practice.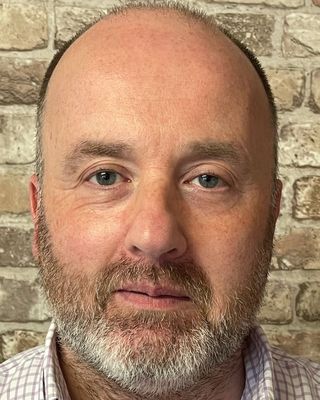 James O'Shea
Psychotherapist, MUKCP
Verified
I have thirty years experience of working in mental health services and the NHS. I worked within the Lincoln Dynamic Specialty from 2007-16, as a Senior Adult Psychotherapist. I have completed a UKCP accredited training in Psychoanalytic Psychotherapy and come under the CPJA section of the UKCP. I have been an associate lecturer on the undergraduate psychology degree at Lincoln University. I have worked with individuals and groups offering short and longer term therapy. Like most explorative therapies, if people want to understand themselves better, then please get in contact.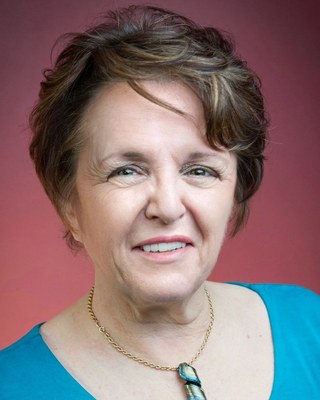 Sana Counselling and Psychotherapy Services
Counsellor, MUKCP
Verified
Post Lock down I am seeing more people whose relationship is under greater pressure due to both being at home, financial worries, anxiety about the changes that are happening in the world around them to name but a few. Others are seeking help due to the loss of a loved one, individuals are feeling isolated and having time to face fears that busy lives help supress. All of these things are things that therapy can help with.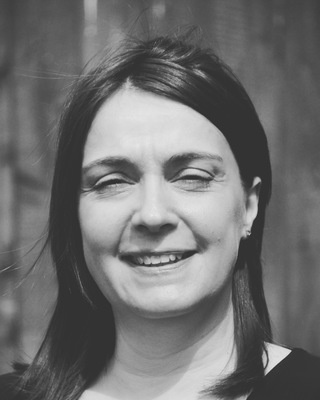 Dr Sarah Toft Flourish Psychological Services Ltd
Psychologist, PsychD, HCPC - Clin. Psych.
Verified
Having worked for 20 years in the NHS and in recent years within my private practice, I have a wealth of experience working with adults to improve their Psychological well-being, addressing a range of areas, including; anxiety, insomnia, panic, depression, self esteem, relationship concerns, post traumatic stress disorder (PTSD), etc. If you wish to make changes in your life, to feel calmer, more confident and less down, then therapy could help you with this.
07480 539698
Office is near:
Lincoln
LN1
& Online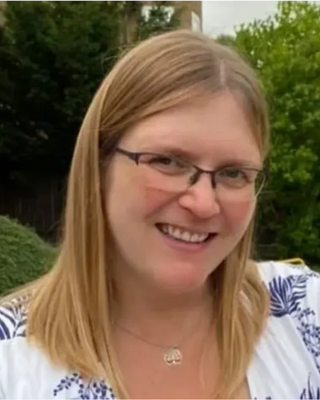 Jane Pickersgill
Psychotherapist, MA, MBACP
Verified
What's the closest crocodile to your canoe? In other words, what's worrying you? Is there something feeling overwhelming that keeps you from going where you want to on your journey through life? That's your crocodile. Thankfully though, a canoe is a 2-person boat. At Canoe Counselling, I join you as a guide and help, to go at your pace, in the direction you want, for as long as we choose. Person-Centred therapy holds the idea of relationship at the very centre of the work we do together - I may offer suggestions and guidance, and will support you to the best of my ability, but ultimately you are the one who gets us there!
01529 401182
Office is near:
Lincoln
LN5
& Online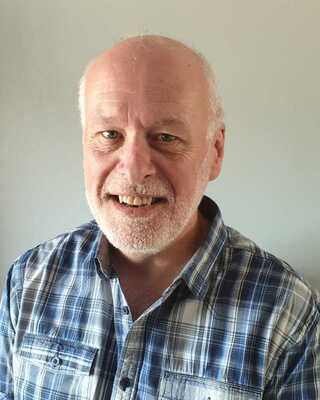 Kevin Broom
Counsellor, MBACP
Verified
I have over over forty years experience working in the emergency services and whilst I am trained to support a wide range of people, my specialism would be emergency workers and government employees. Blue lights, NHS, spouses and relatives, local government or military. Regardless of your role, rank or position, I have a good understanding of the world you work in, and can support you safely whilst we explore the things you want to talk about. If you are a relative of such a worker, then you too might want some help. Please get in touch if you want to talk.
01400 225992
Office is near:
Lincoln
LN1
& Online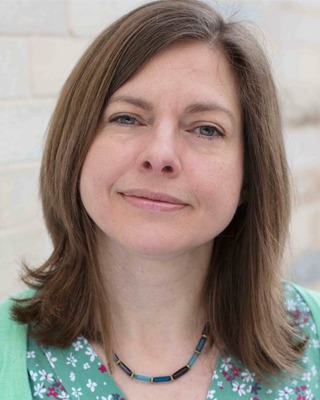 JWM Counselling
Counsellor, MBACP
Verified
Are you feeling overwhelmed with difficult feelings? Have you been through a bereavement or loss that you're struggling to come to terms with? Have you experienced painful and traumatic life events that still impact on you today and stop you living the life you want. Would you like to improve your relationships with the people in your life? You may be struggling with issues life anxiety, depression or low self-worth. My focus is to offer a counselling relationship that is supportive, nurturing and empowering. I can offer practical coping strategies, better insight and understanding as well as help you find your own solutions.
01529 400960
Office is near:
Lincoln
LN1
& Online
Maya Rosser
Sana Counselling and Psychotherapy Services
Dr Sarah Toft Flourish Psychological Services Ltd
Fortis Therapy and Training
Virtual CBT Clinic
Shaun Joseph Francis Brookhouse
Claire Wilson - CNW Counselling
Tree of Life Counselling - Amy Bambury
The AoC / The Arts of Change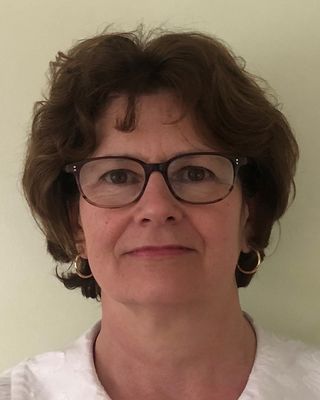 Patricia O'Connor
Counsellor, MBACP
Verified
1 Endorsed
Sometimes life can get overwhelming, and you need to talk things through with someone independent of friends and family. You may have lost someone you love, be uncertain about the future, or you may not be sure why you are feeling the way you do. Whatever the reason I can offer that support to help you through your different needs and challenges.
01923 695026
Office is near:
Lincoln
LN3
& Online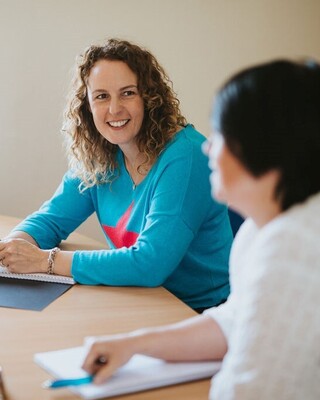 Fortis Therapy and Training
Psychotherapist, MA, MBACP Accred
Verified
We provide the gold standard in counselling and psychotherapy. A multi award-winning practise, Fortis specialises in supporting all ages and all difficulties, providing a range of different therapeutic models to support you in the most effective way we can. We are passionate about supporting you with your mental health and emotional wellbeing. We do not have waiting lists at Fortis, we aim to see you as soon as possible and match your needs with the right therapist for you, to ensure you have the best experience possible.
01472 517214
Office is near:
Lincoln
LN1
& Online
---
See more therapy options for
---
Hoarding Counsellors
What is the most effective treatment for hoarding?
Cognitive behavior therapy (CBT) has been well-studied in the treatment of
hoarding
. This type of therapy includes changing beliefs surrounding possessions, as well as learning how to discard items and reduce acquisitions. The hoarder may also gain much-needed organizational skills. Another useful therapy may be compassion-focused therapy, which can address emotion regulation and negative self-perception.
How long does therapy for hoarding take?
Although treatment can vary, most people demonstrate improvement after 23 sessions, with some showing improvement after just a few sessions. Researchers have developed a 26-session cognitive behavioral program. People who hoard may need "maintenance" sessions over the years if the problem arises repeatedly.
Are there medications for hoarding?
The more commonly-prescribed medications for hoarding are including antidepressants, including selective serotonin reuptake inhibitors (SSRIs), and serotonin-norepinephrine reuptake inhibitors (SNRIs). This can include drugs such as venlafaxine and paroxetine. And because hoarding disorder is related to obsessive-compulsive disorder, medications for OCD, such as clomipramine, may be effective for hoarding as well.
Can hoarding come back after treatment?
Hoarding is a chronic disorder and it can last throughout an individual's lifetime. Regularly checking in with a psychotherapist can help manage symptoms long-term. A good therapist will help the person learn needed skills including decision-making, organization, and stress reduction. The patient will gain a better perspective and the need to cling to useless items will lessen.