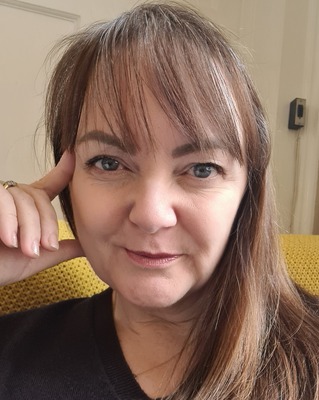 Lisa Guilfoyle Counselling
Counsellor, MBACP
Verified
I offer a confidential, non-judgemental approach to helping you work through any issue, or to help you process things that may be causing you anxiety. I work with anyone 16+ and am experienced in working with anxiety, depression, loss (including traumatic bereavement), work related stress and anxiety etc. As a specialist fertility counsellor. I can help you work through the difficult emotions infertility can bring, also if you are considering fertility treatment, or are going through treatment (including using a donor or surrogate), or are ending treatment, I also work with pre and post natal issues, as well as
pregnancy
loss.
Windmill Health Care
Counsellor, MA, MBACP Accred
Verified
I am an accredited Integrative counsellor. I focus on Attachment theory, Person Centred Therapy, T.A, NLP, Compassionate Mind Therapy and Mindfulness. I have 25 years experience as a private counsellor and 10 years working in the NHS. I have also worked as a lecturer in counselling. I specialise in working with
perinatal
and postnatal issues,infertility and parenting issues. My research dissertation was, "The transition into new motherhood and the need for a counselling service." I run
perinatal
and postnatal parenting courses. I specialise in working with low self esteem issues and bullying, including work related stress.
01889 227562
Office is near:
Lichfield
WS13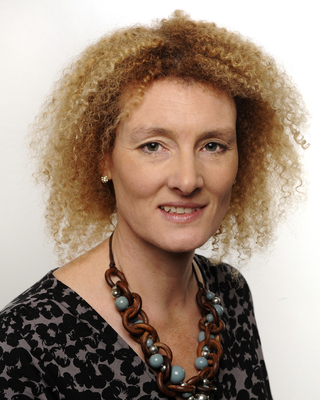 Dr Louise Earley
Psychologist, PsychD, HCPC - Clin. Psych.
Verified
Are you a parent concerned about your child? Or an adult with worries about mental well being, or family? We recognise that reaching out for help can be a big step. I run Cura Psychology, Lichfield's most established independent clinical psychology, therapy and counselling practice. We are a bespoke team of highly skilled and experienced mental health professionals offering CBT, ACT, trauma treatments, DDP, theraplay, music therapy/creative therapies and parenting advice as well as assessments for ADHD and ASD screening all delivered within a warm and collaborative therapeutic relationship. We would love to hear from you!
Loran Yates
Psychotherapist, MSc, MBACP
Verified
My primary aim is to encourage and support you to make the positive changes you are seeking. I understand that life throws us curve balls which may be challenging, and it may be tricky to balance all of these on your own and so I provide you with an understanding, warm, non-judgemental and confidential space to explore your thoughts, feelings and behaviours.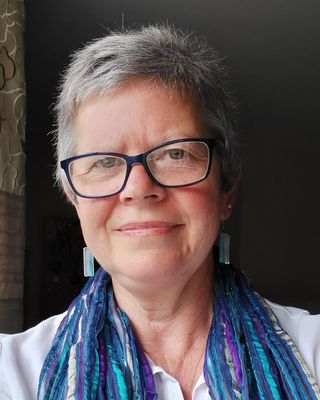 Angela Blanchard Counselling
Psychotherapist, PhD, MBACP Accred
Verified
Are you experiencing anxiety, low mood, or a general feeling that something is not quite right? Do you sometimes feel like you're on a journey in unfamiliar territory, without a map? Or like your head is so full of thoughts that you can't think straight? As a counsellor, I see myself as a fellow traveller, a supportive and empowering companion to you, if you are travelling a difficult path. My aim is to offer empathic understanding and acceptance, seeing each one of us as a worthwhile individual in our own right, whatever journey we are on.
01785 337701
Office is near:
Lichfield
WS13
& Online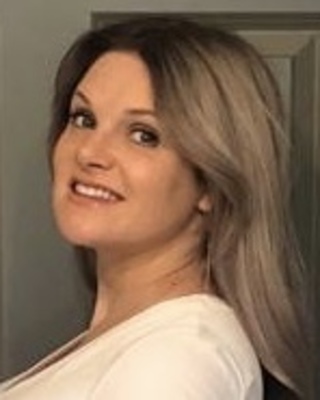 Collaborative Psychological Services
Psychologist, PsychD, HCPC - Clin. Psych.
Verified
I am a passionate and caring therapist who has extensive experience of working with people in distress, from those reporting anxiety, depression and relational conflict, to those struggling with their body image, trauma and loss. In therapy we will explore your current difficulties and understand these in relation to your earlier life experiences. We will then work to develop healthier coping skills and focus on you achieving your goals in the shortest time period possible.
0121 817 3733
Office is near:
Lichfield
WS13
& Online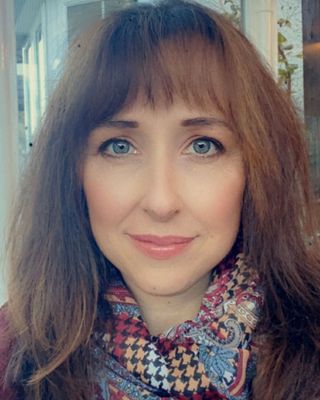 Prohealth Uk
Psychotherapist, MUKCP
Verified
Welcome to ProhealthUK. We are a dedicated team of therapists, counsellors and coahes providing a wide range of services. Our mission is to help you to make changes, be self-empowered and feel more content.
01543 398248
Office is near:
Lichfield
WS14
& Online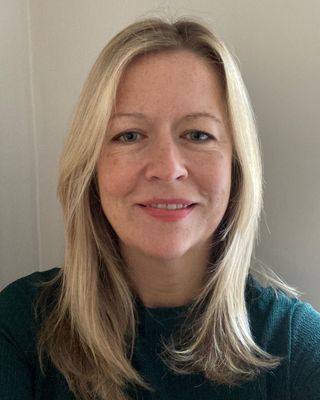 Andrea Elton
Counsellor, BACP
Verified
I'm a warm, compassionate and empathic therapist providing a confidential, supportive and professional counselling service where you will be heard, valued and respected. Life can be hard and at times it may feel very overwhelming, sometimes we find ourselves feeling lost or stuck in an uncomfortable place. Difficult emotions, thoughts, fears and life events can become too much to bear. Counselling can help you to make sense of past or present issues that may be affecting your daily life. I am here to help you in finding a way forward, change is possible whatever issues you are facing.
0121 661 5873
Office is near:
Lichfield
WS13
& Online
Samantha Bagshaw
Psychotherapist, MBACP Accred
Verified
If you're feeling lost in life, unmotivated, confused, stuck, hurt or anything else that holds you back from living a happier, more contented, productive life then therapy may well be for you. If you're ready for change and committed to putting in the work to help me to help you, then let's work together. I enjoy my work immensely and feel it so important that every one of my clients feel heard, respected and valued. I have a relaxed yet professional approach, am open minded, caring and empathetic as well as spiritual. I have many years of experience behind me whilst still being young enough to relate to the younger client.
0121 661 5489
Office is near:
Lichfield
WS13
& Online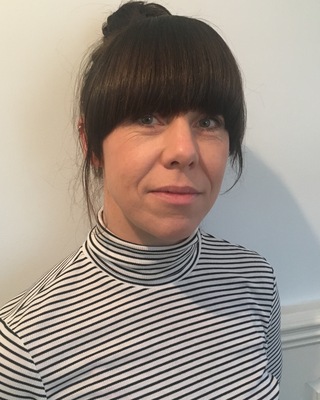 Ruth Proud
Psychotherapist, COSRT Accred
Verified
As an accredited Sexual and Relationship Psychotherapist I specialise in working with individuals and couples experiencing difficulties with their relationships, sexual function, sexuality and gender. I consider a client's relationship or sexual problems in terms of their individual context and background. My aim is to work therapeutically with clients in achieving relationship, personal and sexual wellbeing whatever that may look like.
01543 396887
Office is near:
Lichfield
WS13
& Online
CBT for Healthy Minds ( Caroline Bottrill )
Psychotherapist, MSc, MBABCP
Verified
I'm a professional and caring Psychotherapist with 14 years experience of helping my clients overcome emotional distress and mental health difficulties. I understand the pressures of modern day life and will work with you collaboratively to achieve a happy, healthy and content life. If you are feeling anxious, fearful, low or alone, please do not suffer in silence, as my services can provide you with a helping hand. I specialise in all areas of mental health, and have spent 12 years working with GP practices offering private therapy services. I have spent 2 years working in a private rehab hospital for addiction.
0121 817 3868
Office is near:
Lichfield
WS13
& Online
Dr Louise Earley
Samantha Bagshaw
CBT for Healthy Minds ( Caroline Bottrill )
Natasha Williams
Louise Lalley
---
See more therapy options for
---
Pregnancy, Prenatal, Postpartum Counsellors
What are the most effective ways to address pregnancy, prenatal, and postpartum concerns?
The most effective way to address pregnancy, prenatal, and postpartum concerns is by finding a therapist who has prior experience helping other patients overcome the challenge being faced. For example, a
marriage and family therapist
may have experience helping couples adjust to their new relationship dynamic. An anxiety specialist may have experience helping with phobias or illness anxiety related to the child's health. A depression specialist may have experience treating
postpartum depression
.
When should I seek treatment for prenatal or postpartum concerns?
Pregnancy and the postpartum period involve intense physical and mental changes; a degree of upset and instability is normal. However, if these changes impair daily functioning, it may be time to seek help. This distinction is pertinent for postpartum depression: A period of teariness, irritability, and distress is difficult but normal in the one to two weeks after childbirth (sometimes called the "baby blues.") But if feelings of sadness and hopelessness persist beyond that period, the person should seek treatment.
How do I manage worries during pregnancy or the postnatal period?
A therapist can help patients develop the tools they need to manage anxieties during or after pregnancy.
Cognitive behavioural therapy
can help people identify and reframe harmful patterns of thought, and change their behaviours. Other techniques and skills can allow people to develop acceptance, psychological flexibility, self-compassion, communication skills, and more.