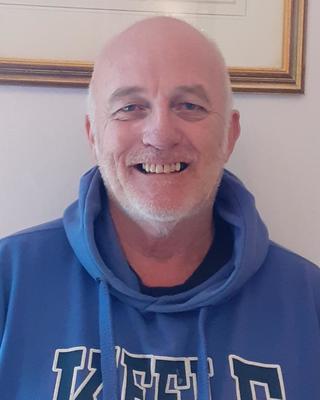 Cheshire Therapy and Veterans Counselling Services
Counsellor, PhD, MBACP
Verified
Counselling is available via the internet (WhatsApp, Messenger) and protocols are in place for face to face. My experience is based on practice, research, and personal experience. I assist individuals to make sense of their thinking processes, by assisting them to prevent past experiences negatively impacting on their 'here and now thinking'. Areas include: anger, relationship issues/breakdowns, trauma, self and sexual identity, work and education stress, depression, fear of mortality, combat related PTSD (also impact on families), transitional issues. I offer a safe environment to discuss your issues. Pro bono 15 min WhatsApp chat
---
See more therapy options for Kidsgrove
---
Marriage Counselling
How does marriage counseling work?
Marriage
counseling works by teaching couples concrete skills to communicate with one another and solve disagreements in healthy ways. A trained mental health professional works with both members of a couple to explore difficulties the couple may be having and helps them develop skills to address these matters. Couples who don't have any difficulties but want to prepare for marriage may develop skills for the future.
How long does marriage counseling typically last?
Marriage counseling is a short-term form of therapy; the process may last between four and eight sessions. Other forms of relationship guidance from mental health professionals, such as couples therapy, are longer lasting, may focus on the past rather than just the present, and are tailored to the individual couple and their emotions, history, and patterns in the relationship. Couples therapy often lasts for 12 weeks or longer.
Is marriage counseling effective?
Marriage counseling helps many couples develop relationship skills that may not have been acquired or tested in a relationship; partners may be better able to communicate and address conflict following counseling. However, there are many different forms of marriage counseling, and this form of counseling does not have as strong an evidence base as other modalities such as couples therapy.
Is marriage counseling effective if only one partner wants to go?
Yes, marriage counseling can still be effective if one partner convinces the other to engage in the process. Of course, whether counseling is effective depends on the couple's commitment to work on their relationship; however, the short-term, skills-based nature of marriage counseling makes it a relatively easy "ask" of a partner, and the hesitant individual may see its value once counseling begins.